First Impressions of the New 12.9″ iPad Pro for Writing and Photography
November 9, 2018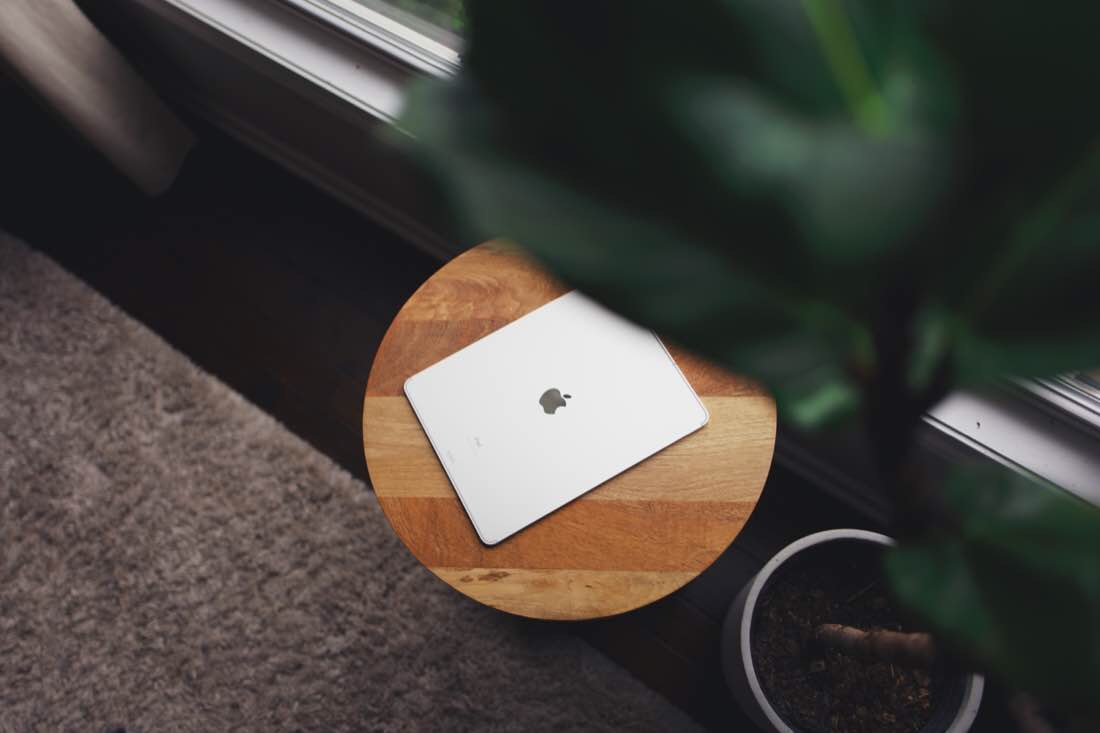 What I should have done on Wednesday was just buy the new iPad Pro while I was there at the Apple store.
Instead, I waited for the UPS truck to deliver the one I pre-ordered last week. UPS didn't arrive until almost 9pm in the evening. I had just enough time to unbox the iPad and set it up before going to bed.
One advantage of spending some time at the Apple store on Wednesday afternoon is that I got to check out both new iPad Pros (11 and 12.9) in person. The 11" iPad Pro is a much nicer, more modern version of the 10.5 that I've been using every day for the past year, whereas the 12.9" iPad Pro is a wholly other device. As far as iPads go, the 12.9 is the mother ship. Or perhaps the battle ship.
These days, I do most of my work from my iPad. This primarily involves Ulysses, Things, Basecamp, and Mail. I even do minor web development stuff when necessary using Coda.
I still use my iMac about 25% of the time or a little bit more, but I've just really come to enjoy iOS and the iPad. It's a simple, focused work environment. And the tools I use most (Ulysses and Things in particular) are first class citizens on iOS.
Because of this, I had decided I wanted to upgrade my 10.5" iPad Pro to a larger one. I knew that the bigger screen would be great, but I was a bit hesitant because I didn't want a device that was so unwieldy it didn't feel like a tablet anymore since I also use my iPad as a tablet (mostly for reading and photo editing).
All the announcements, early reviews, and initial hands-on opinions that I read before the iPad actually arrived agreed that the new 12.9" size is unexpectedly easy to use. So that was it. I was sold on giving the bigger screen a shot, and figured that the gains I would get from working with a bigger screen would outweigh the disadvantages of having a larger tablet.
Below are my first thoughts and impressions of the new iPad Pro after my first 24 hours with it. At the end of the article I've also answered quite a few questions from you guys (submitted via Twitter).
Unordered, First Impressions of the 12.9" iPad Pro
I ordered the silver 12.9" iPad Pro with 512GB of storage and LTE connectivity. I also got the new Keyboard Folio. I did not get the new Apple Pencil.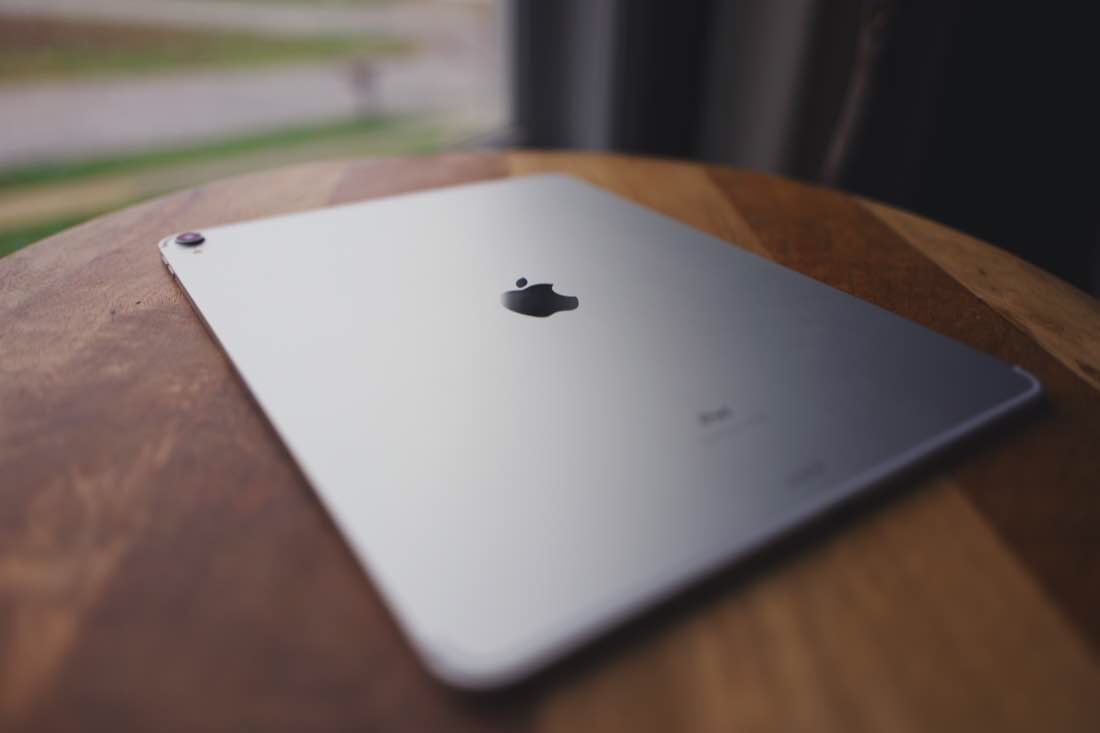 I am still getting used to the bigger screen, but in a good way. It's like the first car I ever bought that had remote lock / unlock or the first car I had with heated seats. It takes time before you're used to that new level of luxury.

It's only been one day, but I'm constantly reaching for the Home button. I wish the Keyboard Folio had some iOS-specific modifier keys. While the swipe up from bottom works fine to return Home, it feels more clunky of a gesture when the iPad is in "laptop" mode. However, you can hit CMD+H as a hotkey combo to return to the Home screen.

As mentioned at the outset, I didn't get an Apple Pencil. I've been using an iPad Pro for almost two years and use the Pencil less than once per month. But, on the other hand, when I do need or want to use it, I'm very glad to have it. I use the Pencil for things like filling out forms, sketching out ideas whiteboard-style, and drawing in Paper from time to time to have some accompanying imagery with articles I write.

Face ID on the iPad makes so much sense. It's fantastic —especially with passwords. This feature above all else makes my iMac feel antiquated. I've gotten used to Face ID on my iPhone and don't generally relate my iPhone and iMac as similar computing devices. But with my iPad and iMac, there is much more overlap. The fact that I can open up 1Password on my iPad and it just opens right up… or how I can unlock my iPad with a glance… it's excellent. Especially when compared to my iMac where I have to type in my master password like an animal.

The Liquid Retina screen is very nice. Sure, it's not OLED, but it feels close. I can definitely tell a difference between the display quality of the new iPad Pro and my old one. This is an excellent display.

Unrelated to the new iPad Pro specifically, but I finally decided to turn off the "auto-suggestion" text bar that sits at the bottom of the screen. You can too if you go to Settings → General → Keyboard and turn off both Shortcuts and Predictive (the Shortcuts are those one-button options for cut / copy / paste).
Regarding the 12.9" iPad Pro for Writing and the Keyboard Folio
My usage of the iPad with the Keyboard Folio is probably split about 50/50.
Half the time, I have my iPad attached to the keyboard and I'm using it like a laptop to do things such as write in Ulysses, answer email, and collaborate with my team in Basecamp.
The other half of the time, the iPad is out of the keyboard and I'm using it like a tablet to read, edit photos, etc.
The new Keyboard Folio is nicer than the previous Smart Keyboard Cover, but I'm not in love with it.
Because the Keyboard Folio attaches to the entire back of the iPad, it's not as easy to quickly connect / disconnect the iPad as it was with the predecessor. This is something that I'll either get used to or will be annoyed by. Only time will tell.
The two different angle options of the keyboard folio are nice. The steeper "desk" angle is just about right. And the "lap" angle is also just right.
While I never had too much trouble typing on my lap with the 10.5 keyboard cover, the new one definitely contains 100% more sturdiness.
But, again, I don't love it.
And, alas, I don't know what other options there are for me. I realize there are some other fantastic options out there for keyboards — Studio Neat makes the Canopy; Brydge makes their laptop style iPad keyboards. But for me, I want something in the form factor of Apple's Keyboard Folio — something that is attached to the iPad with minimal bulk, that can fold behind itself, or just easily detach at any time.
Basically, I want Apple to take their keyboard Folio and add a few iOS-specific modifier keys (Home & Siri) and bring back the "media mode." (On Twitter, Andy Cairns points out that by flipping the Keyboard Folio upsidedown into an A-shape it could kinda work as a poor man's media mode.)
However, the key switches on my new keyboard folio are definitely more clicky and tactile than the Smart Keyboard Cover for my 10.5" iPad. It's not by a LOT, and it's also possible that maybe my 10.5 keyboard is just a bit softer after more than a year of daily use.
And lastly, the new Keyboard Folio is of a much nicer build quality. It's got more of a matte rubber finish on the outside and it looks great.
12.9" iPad Pro for Photography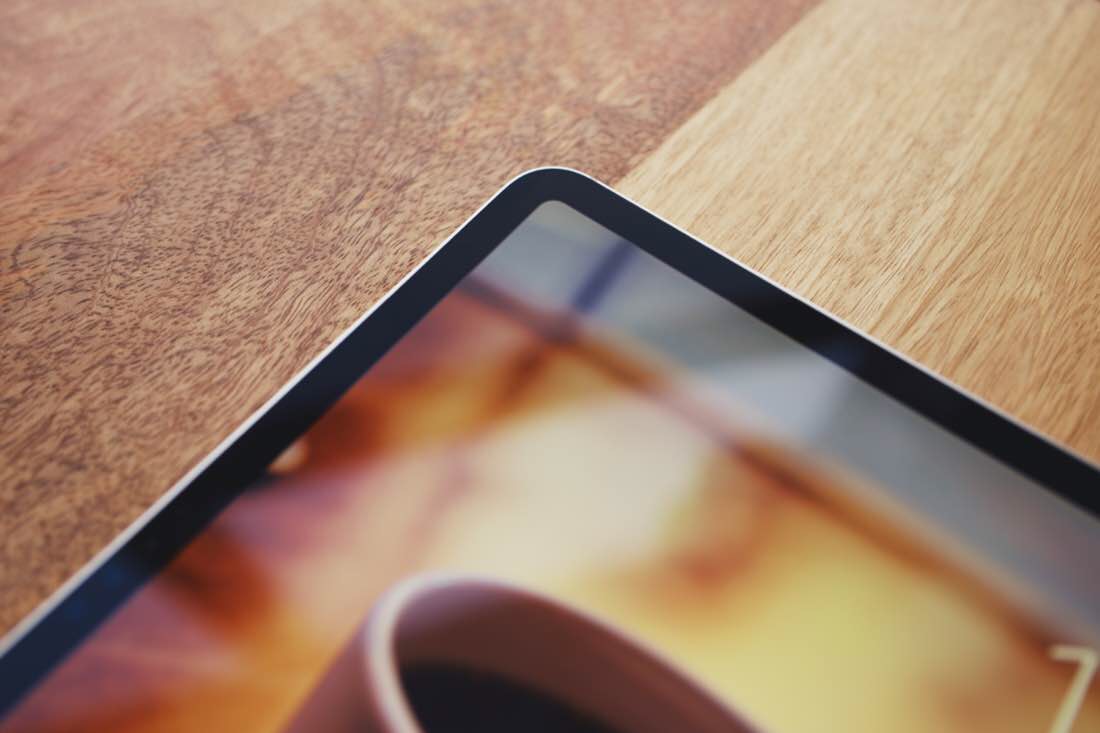 In the 24 hours I've had the iPad, I've edited a few photos. All the ones you see featured in this article were shot on my Leica Q and then edited and re-sized here on the new iPad Pro.
Sadly, neither VSCO nor Lightroom have been updated for the new iPad. They both have the letterboxing. While it's not bad, it's just not elegant.
Using VSCO on the larger iPad, it felt like a stretched out iPhone app more than ever. It's always been fine on my 10.5″ iPad, but things felt a bit too spread out on the 12.9″ screen.
And, to be candid, while the bigger-sized screen is nicer for editing photos, I wouldn't say it's a massive game changer for me. Or, at least it doesn't yet feel like a game changer. My initial thought so far is that while the 12.9″ is definitely fantastic, the 10.5″ was probably big enough. (Where the bigger screen really shines, so far, is with multitasking!)
What is a huge game changer with the new iPad is the speeds at which I can now import RAW images from my SD card.
Yes! Praise the Lord! Using the SD Card to USB-C adapter is ridiculously fast! I am so happy with the improvements to photo import speed. This has been my biggest frustration with using the iPad for photography editing over the past year.
It used to be painfully slow. Like, really, really, bad.
Then, with iOS 12, the speed at which the Photos app displayed the preview thumbnails was significantly upgraded (yay!), but the actual photo imports were still pretty slow. Now, with the new iPad and its breakneck processors, the speed at which the actual RAW files import is just ridiculous.
I don't know why photo importing is so much faster — it could be that the USB-C to SD Card adapter provides a faster connection than its Lightning-connected sibling. Or it could be the new iPad's A12X chip. Or perhaps something else altogether.
But whatever it is, I'm happy. Yesterday, I plugged in my SD card to import 22 RAW images. All 22 image previews literally appeared instantly as if they were already on the iPad. And then the import of those 22 files (1.14 GB) took a mere 17 seconds.
I used to leave the room when importing photos to my iPad. Not any more.
Here is the very first photo I edited on the new iPad. This is my youngest son, Benson.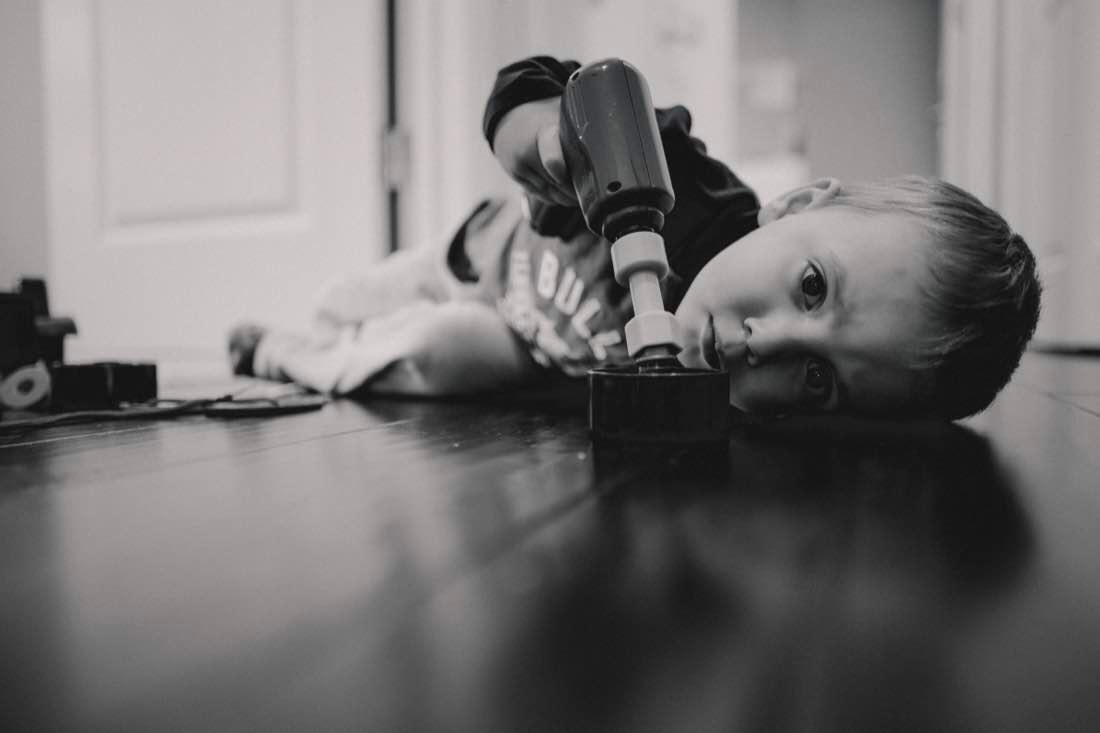 Shot with the Leica Q and edited in Lightroom CC on the iPad. If you're into photography and iOS, check this out.
Q&A
On Twitter I got some questions from folks about the new iPad Pro and my upgrade to the 12.9″ from the 10.5″. Here are those questions and my answers to them.
If you have any additional questions, ping me on Twitter!
How does the 12.9 iPad compare to the 10.5 for casual use — such as for reading in bed or on the couch? How does it handle compared to the 10.5?
(Via @bobbys and @asendra_ and @iscariotj)
The 12.9 is bigger, for sure, but it's not unwieldy by any means. My friends Matt Gemmell and Austin Mann both had the thought that they'd been given the wrong sized iPad. I don't feel that way, but I also don't feel that the 12.9 is too big.
The thing is perfectly balanced. It's really quite easy to hold.
It's not as easy to hold up in the air for extended periods of time. While sitting on the couch, doing photo editing yesterday afternoon, I had to rest the iPad in my lap rather than hold it up like I used to with the 10.5.
Do you favor landscape more than portrait with the larger iPad?
(Via @asendra_)
I've always favored landscape over portrait, except for when reading. With the 12.9″ it's still the same.
What is the role of the big iPad in your life?
The iPad is the computer I use most often, even when at my desk with the iMac readily available. I take the iPad with me whenever I'm traveling, and I do all of my photo editing on the iPad.
What are the tasks you still have to do on your iMac? What type of work do you feel the iPad is superior to the Mac?
Tasks I still have to do on my Mac include any type of visual design work. Which isn't much, but is still a little. Such as designing the attendee name badges for an upcoming live workshop we're hosting in January or the layout of our 2019 Plan Your Year workbook. I could probably do the layout design work on my iPad in Pages, but I don't think I'd want to.
I am faster at triaging my email on my iMac, due to some keyboard shortcuts, but I hardly spend any time in my email inbox anyway. So that's negligible for me. (Sorry everyone who's ever emailed me in the past 5 years.)
Other than design work, pretty much everything else I can do on my iPad.
As for the type of work that my iPad is superior? Writing. iOS is, by nature, a distraction-free work environment. I love that I have to move a little bit slower within iOS, and that apps are almost always in full screen mode. This is a feature to me.
How much portability do you feel like you're giving up going for the larger one?
It's still too soon to tell, but it feels like I'm giving up very little, if any, portability with the 12.9″ iPad Pro versus the smaller one. I don't think there is anywhere that I can't take the 12.9 that I could have taken the 10.5 instead.
How is it switching different screen tech (iPhone XS OLED to iPad Pro Liquid Retina) when photo editing/color correction? Would the XR make a better pairing?
I don't really compare my photo edits between my iPad and iPhone. While I do wish the new iPad Pro had an OLED screen, the Liquid Retina feels close. Comparing the colors and blacks of the new iPad Pro next to the iPhone XS next to the previous iPad Pro, I'd say Liquid Retina's blacks fall in-between.
Put another way, the OLED screen has true black but the Liquid Retina is close.
Could you use the Apple Pencil and the iPad as a Moleskine replacement? I've wondered that for years with the iPad and it seems like it may be getting close.
Yes, you could! Especially now that the Apple Pencil 2 can attach and charge to the iPad Pro. It takes away all the fallbacks and frustrations of the previous Pencil. GoodNotes or the Apple Notes app are both pretty great alternatives if you want to replace an analog notebook with a digital app for hand-written notes, etc.
I still prefer my hybrid approach, though. Even though it's cool that the iPad can serve as a complete notebook replacement. I still like having some non-digital tools as part of my work life.
I'm also upgrading from the 10.5 to the 12.9. How much more productive is split view? How does it feel in your bag (heavy?). When you get it out are people all, "Whoa, you got the BIG one…"
Compared to the 10.5, split view on the 12.9 is fantastic because you basically have two, full-sized apps side by side.
Weight-wise, the 12.9 feels the same in my bag as the 10.5 did. I generally carry a small messenger bag that just has my iPad, Baron Fig, and Leica Q in it. So, not much weight to begin with, and the little bit extra of the iPad Pro isn't even noticeable.
As far as other people commenting on it, I haven't left the house with it yet. Hashtag nerd life. But my oldest son called it the GIANT iPad. But, then, 2 minutes later, he mixed up the 10.5 as the GIANT iPad and didn't realize it was the smaller one.
Would you recommend upgrading from the previous generation 12.9" iPad Pro?
The main reason I upgraded is that I was ready for the bigger screen. The past few months I had already been considering moving to the 12.9 anyway, so when the new iPad Pros came out with the same size screen but in a smaller case, it was a no brainer.
The new iPads are also really fast. But, if you're content with what you've got and you don't need the extra horsepower, you can probably use your iPad Pro for quite some time.
My primary question is just moving up in size from the 10.5. It would be so much better for productivity tasks, but I'm wondering if it is still comfortable for consumption and relaxation use.
This is exactly why I bought it and why I felt that the new 12.9" would be ideal.
In short, the size is significantly better for productivity tasks. You've just got more real estate to throw windows around in. And the side-by-side view with multiple apps is vastly superior on the 12.9" screen.
So, yes — the bigger iPad is not quite as comfortable for consumption and relaxation use compared to the smaller size, but that's the trade off.
What do you mostly use your iPad for? If it's mostly for typing and other productivy-centric and professional tasks, then get the bigger screen. It's going to be worth it, and it is still small enough to use as a tablet when on the couch reading, or watching video, etc.
But, if you mostly use your iPad for media consumption when kicking back, then get the 11" version, which has a screen that is still going to be big enough to let you get work done.
---
Get Our Best Photography Tips & Workflows
Transform your photos and edits from average to awesome with our in-depth, mobile photography course. It's jam-packed with training, ideas, and lessons that can literally transform your photography overnight.