Essential Apps for Your New Mac
December 25, 2018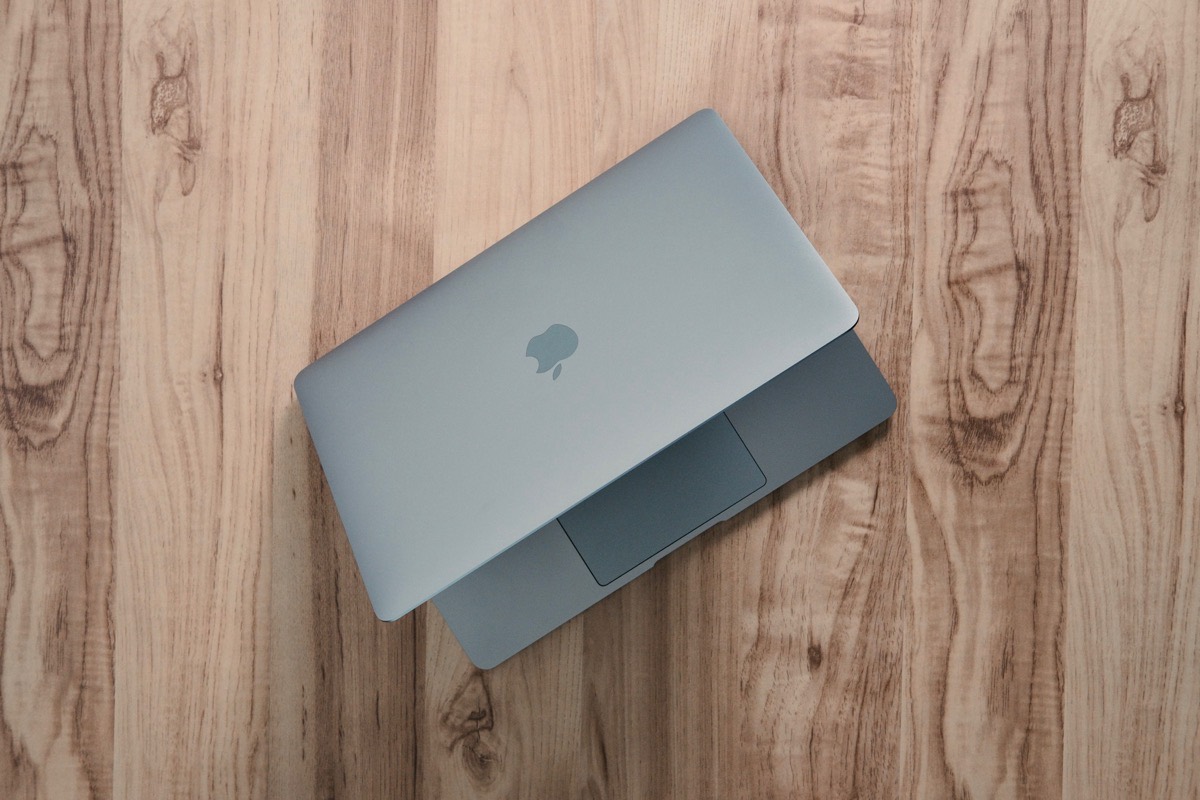 Last but not least, the Mac.
In many respects, the Mac feels like an afterthought, at least in regards to iOS. Major new features and major new hardware upgrades seem to hit iOS devices first, with an eventual rollout hitting macOS at some point in time.
But, rest assured, many people still use a Mac to do their work each day, and these users are the ones that keep Apple on its toes (at least to an extent) to ensure the Mac stays up to date and fresh.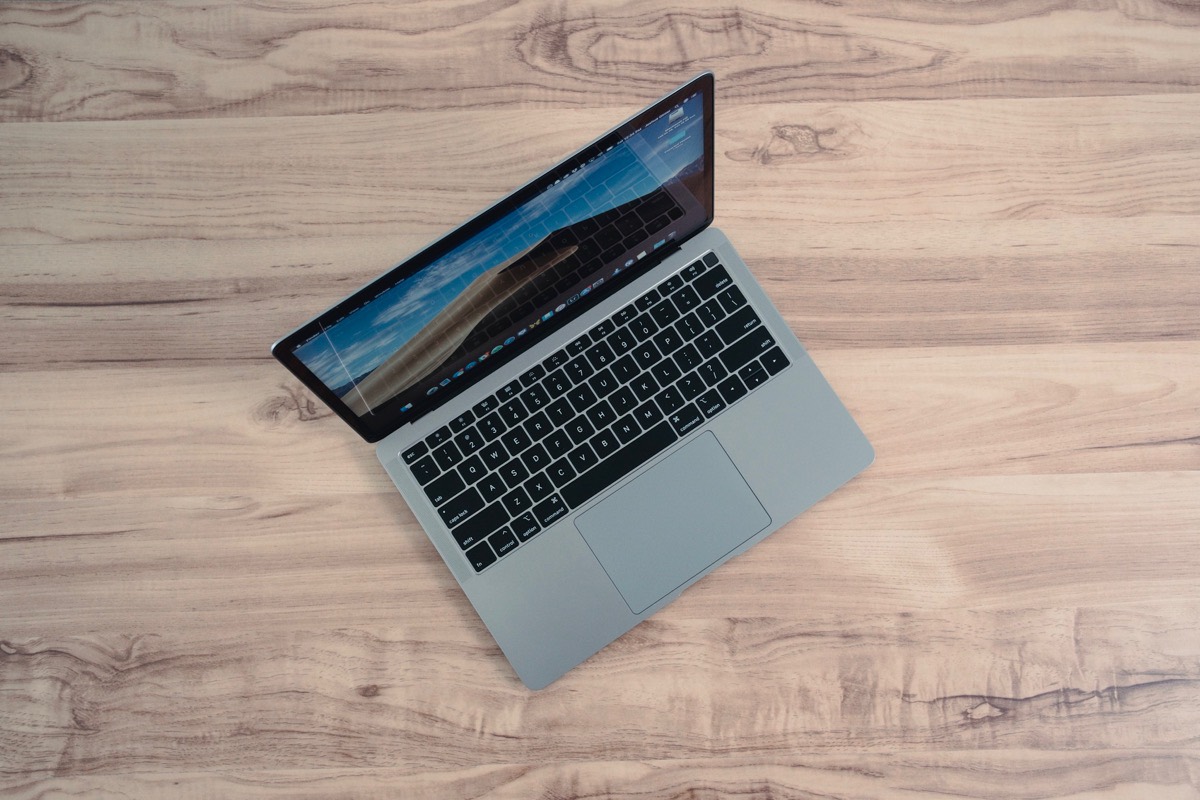 The following six apps are the Mac apps we use and love here at The Sweet Setup. Whether you're a writer, photographer, work in finance, or need Windows for work, these apps should have you covered.
A Pro Writing App: Ulysses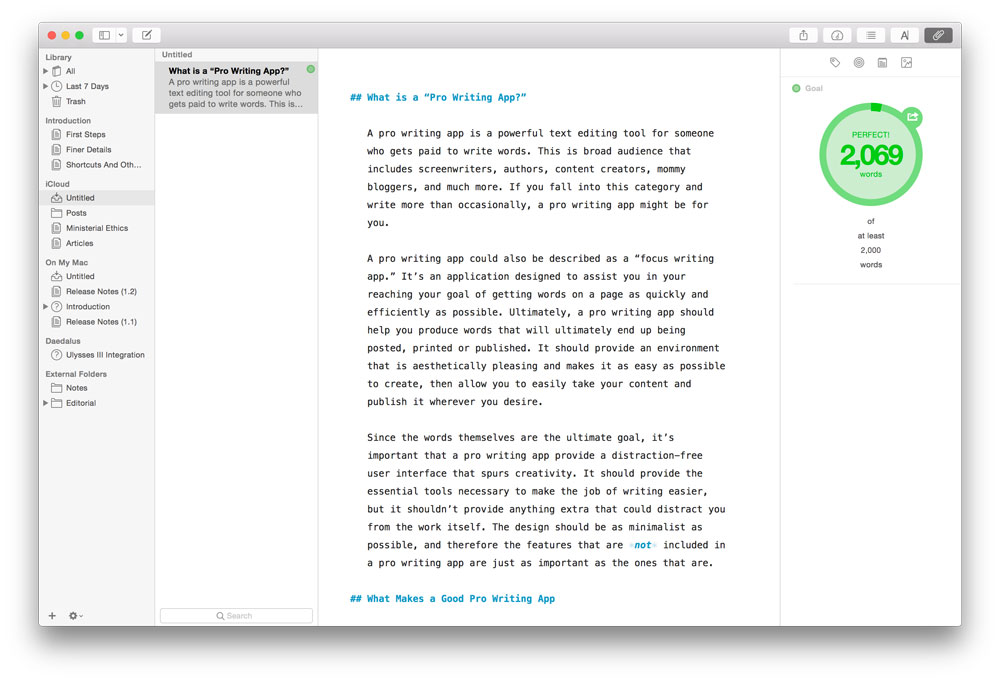 Ulysses is the best writing app for Mac, iPad, and iPhone. For writers — from bloggers to authors to journalists and more — Ulysses offers the perfect combination of power and simplicity, combining feature-rich writing and research tools amidst a focused, distraction-free writing environment.
When you first launch Ulysses, you'll see the main three-pane window with the library on the left, the list of "sheets" (what Ulysses calls documents) in the middle, and the editor pane on the right. While Ulysses does offer a full-screen mode for completely distraction-free writing, I found myself using the default layout a lot because it allows me to quickly find something in another sheet or document by using the search feature.
One of my favorite tools is the Goals feature. There are a lot of apps that offer a word count, but Goals is different because it sets a target. By right-clicking on the sheet and selecting Goal you can actually set a writing goal based on the number of characters, words, sentences, paragraphs, etc.
The right pane in Ulysses houses a range of other capabilities, like note attachments, images, keywords, and more. This right pane really puts the "pro" in Ulysses, as you can have all your researched material at the ready for when you need it.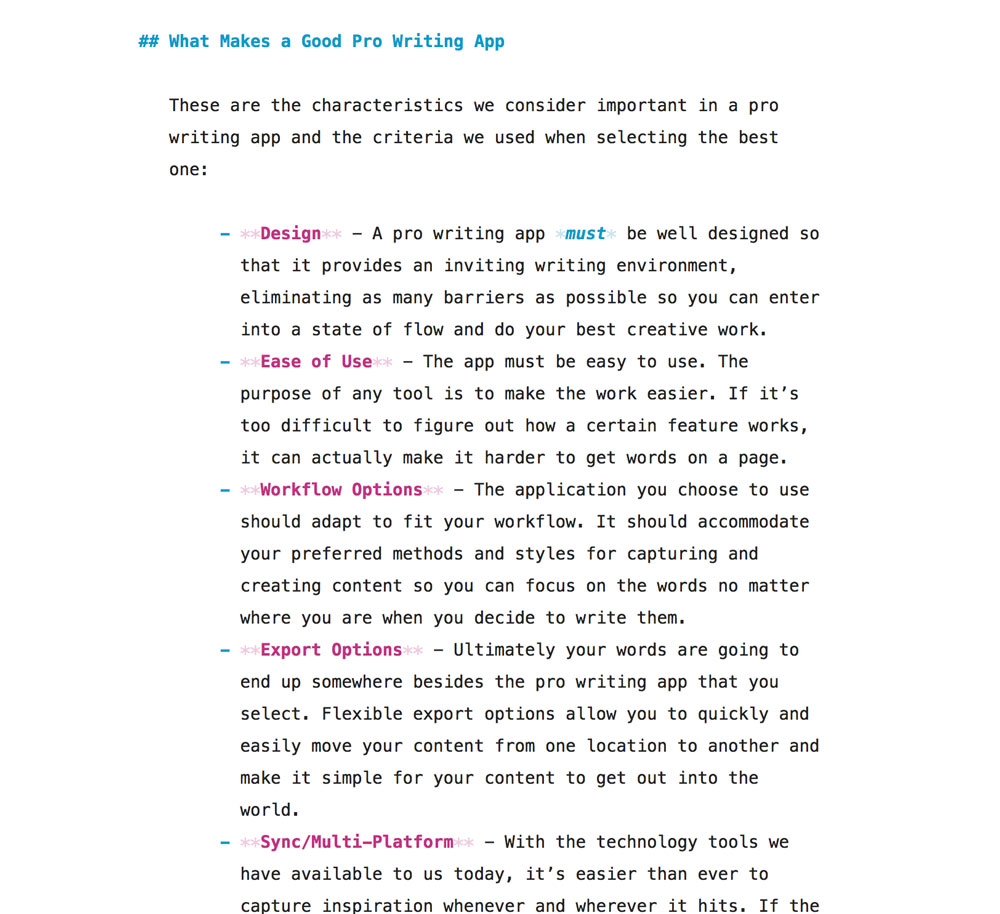 Ulysses ranks as one of our favorite apps. So much so that it became the subject for our first app course. If you want to learn more before diving in, check out our full review, or check out the full course to really dive into Ulysses' features.
Ulysses is a free download on the Mac App Store. You can purchase the annual subscription to use Ulysses across all your devices in the app for $50. Our full course — Learn Ulysses — offers a variety of ways to get more out of Ulysses and more of your ideas into fully fleshed out pieces.
The Ultimate Cloud Backup Solution: BackBlaze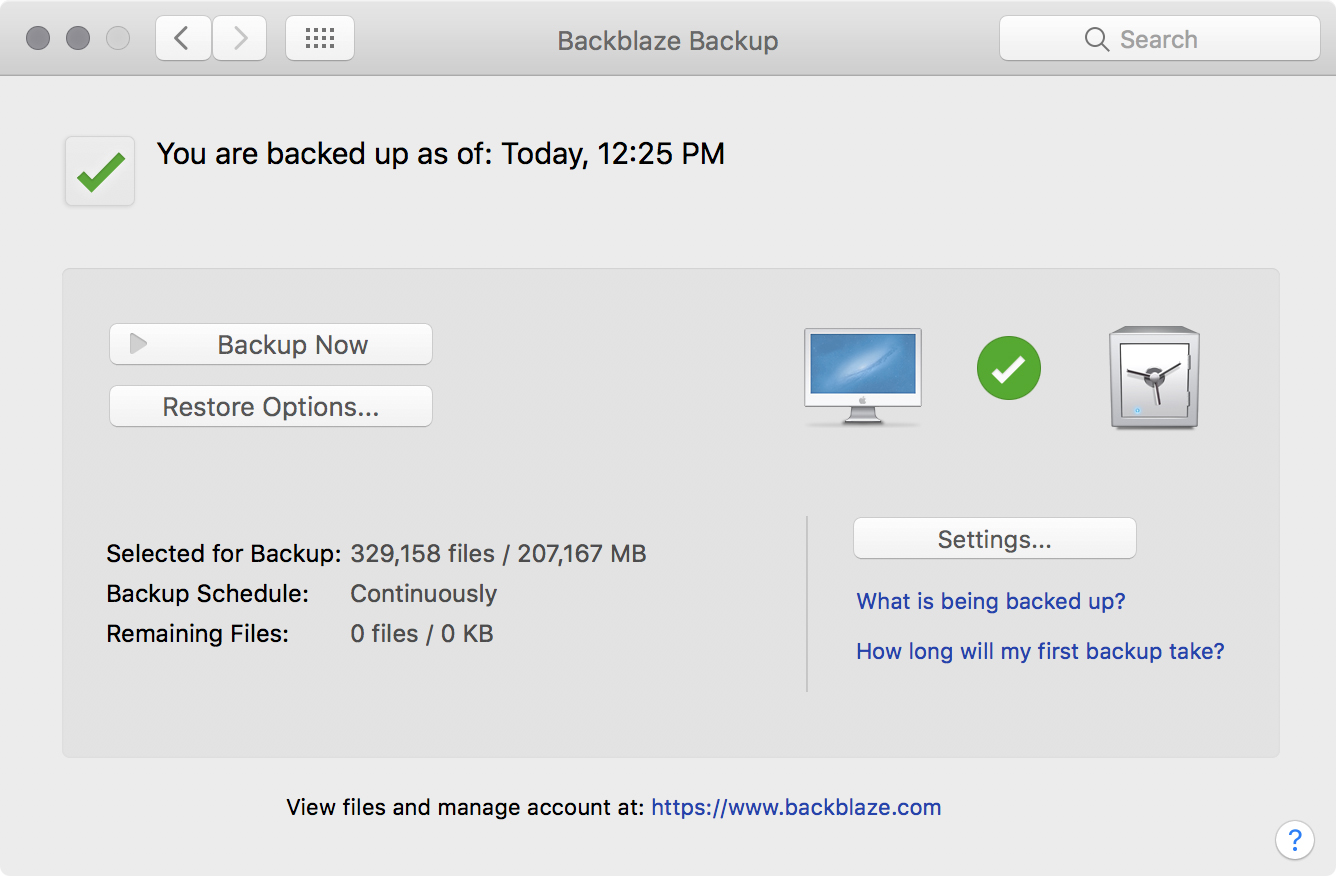 Backing up your files to an off-site cloud server is an easy, affordable, and safe way to make sure that your most important files are safe. If you boil it down, a cloud backup of all the files on your computer is nothing more than insurance. Insurance that if, by chance, your computer and its external backup drive are both destroyed or stolen, you still have an up-to-date copy of your most important files saved somewhere else.
Backblaze is the easiest to set up and use, and it's also quite affordable. Simply download the app, sign up for an account, and let the app do its thing. A personal Backblaze subscription costs $5/month or $50/year, and the app will backup everything on your computer plus all the attached external drives.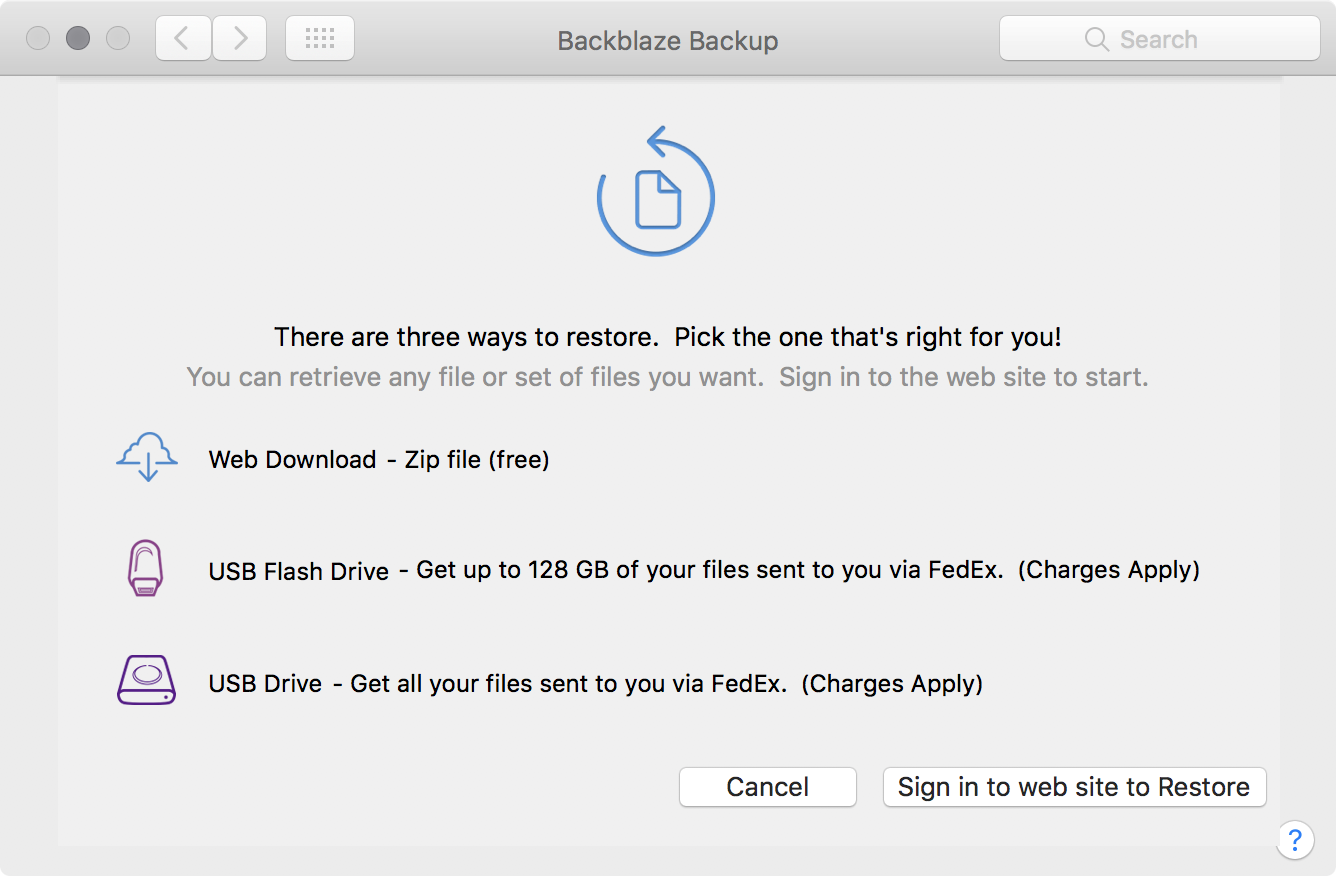 I mean it when I say that having all my files on Backblaze leaves me with peace of mind because I know that if I wake up at 2:15 in the morning to a smoke alarm, I have nothing to think about other than getting my family out of the house safely.
You can download Backblaze right here and sign up for an account in the app. Our full review outlines why we love Backblaze and why it's an essential app for all new Macs.
An App for Tracking Your Personal Finances: Banktivity 7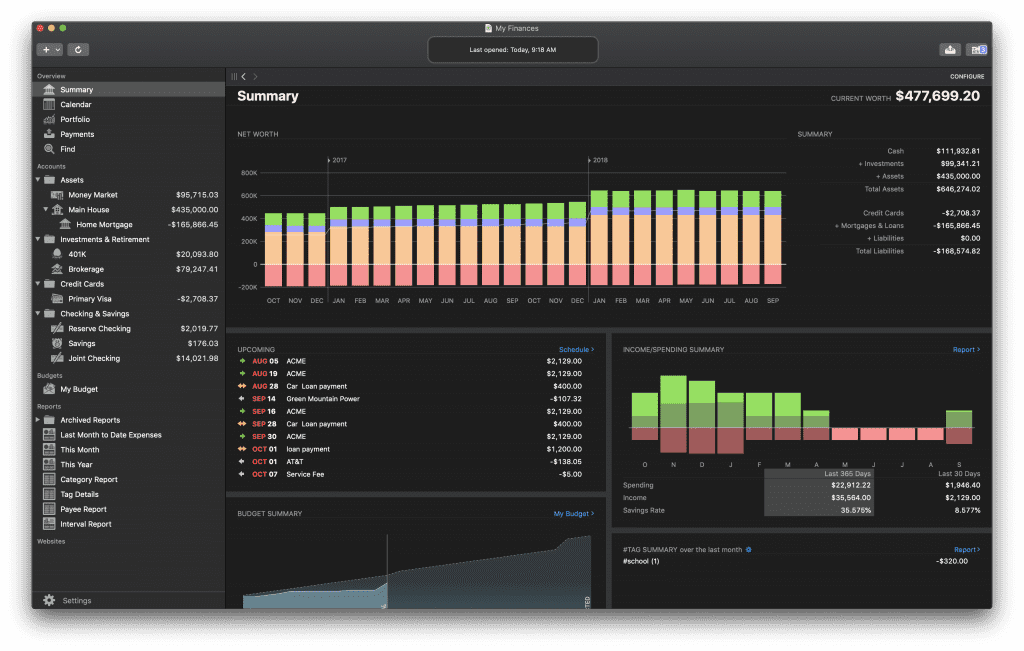 For some, finances is a dreaded aspect of life worth ignoring and not thinking about. For others, it's the exact opposite — finances are worth obsessing over and analyzing to the most granular level possible.
We think a healthy balance is somewhere in between, and Banktivity — now up to version 7 — is our favorite Mac app for keeping track of your personal finances.
Banktivity offers just the right amount of categorization and analytical tools, without being too overwhelming. I'm an accountant by day, but the most complex software is too powerful and intricate for my personal needs. Banktivity doesn't go too far the other way either (being too simple). It's capable of tracking checking accounts, savings accounts, and loans/mortgages, but also has the power to track investment accounts and stock performance if you're interested. Banktivity has an in-app subscription for automatically importing transactions from your bank accounts, too.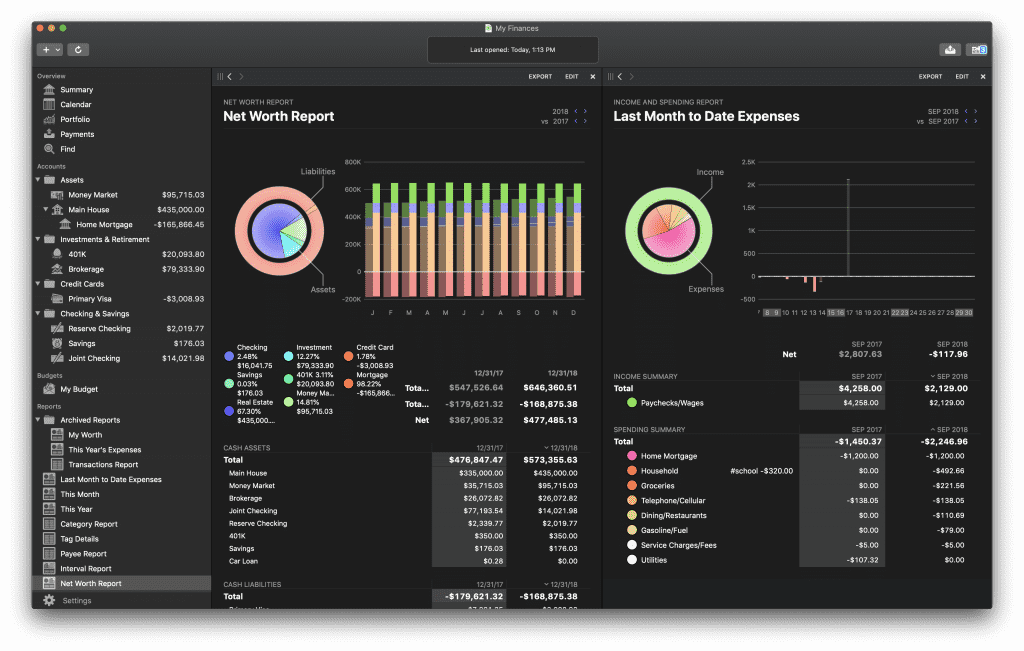 Banktivity 7 comes with a range of new features, such as a stunning dark mode, new calendar view, real estate tracking through Zillow, and more intricate features like stock lot selection. I think, no matter your skill set, Banktivity will have the right amount of financial features to suit your needs.
Banktivity 7 isn't cheap, but it also has the ability to save you money by giving you a closer look at the smallest details of your personal finances. You can download Banktivity 7 for free on the Mac App Store and purchase the app after your trial for $69.99, or you can purchase the app on the Banktivity web store. For more information, check out our full review.
An App for Compressing Images: ImageOptim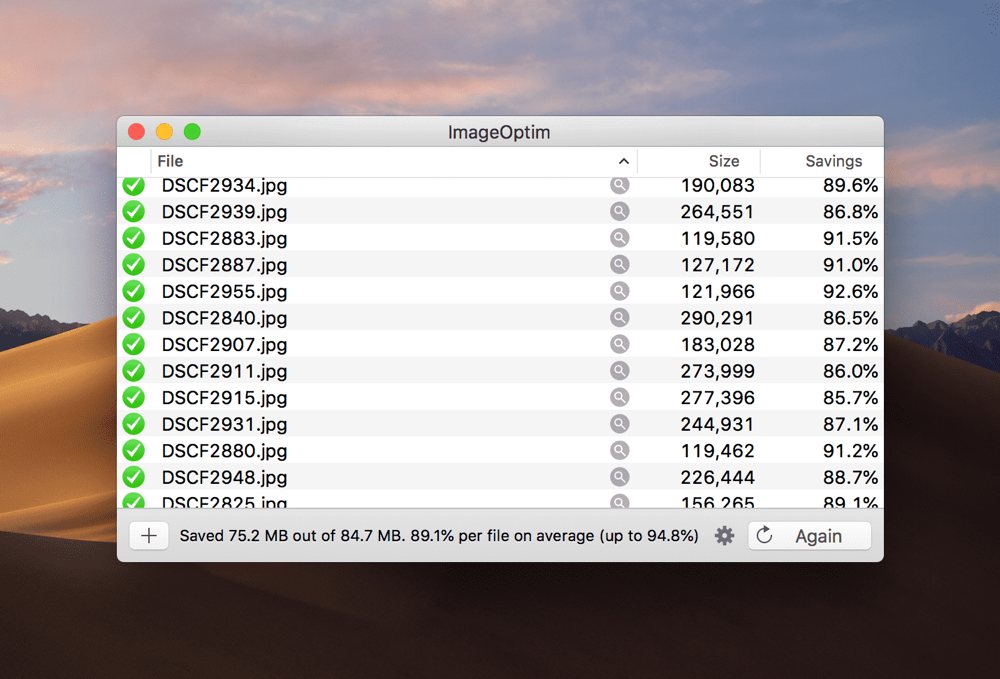 ImageOptim is open-source and has handled just about any image file type I've thrown at it for the last five-plus years. It handles JPGs with relative ease, compressing an image anywhere from 80% of the image's original file size all the way down to (only) 20% of the image's original file size, all within about 2 or 3 seconds. It can handle PNGs and even GIFs as well.
ImageOptim is one of the simplest macOS apps I've ever used. Simply navigate to the image file you need to compress (I export all my photos to an Exported Photos folder on my desktop), click, and drag the images into ImageOptim's window. You'll immediately see a few spinning circles beside each file as ImageOptim mashes away unnecessary bits of the file to bring its size down.
If you're sharing photos or GIFs on the web or between family and friends and you don't want to send the full version with all the metadata and full detail, ImageOptim is an ideal app for decreasing image file sizes.
ImageOptim can be downloaded for free right here. If you want to see how I use ImageOptim on a daily basis, you can check out our full review.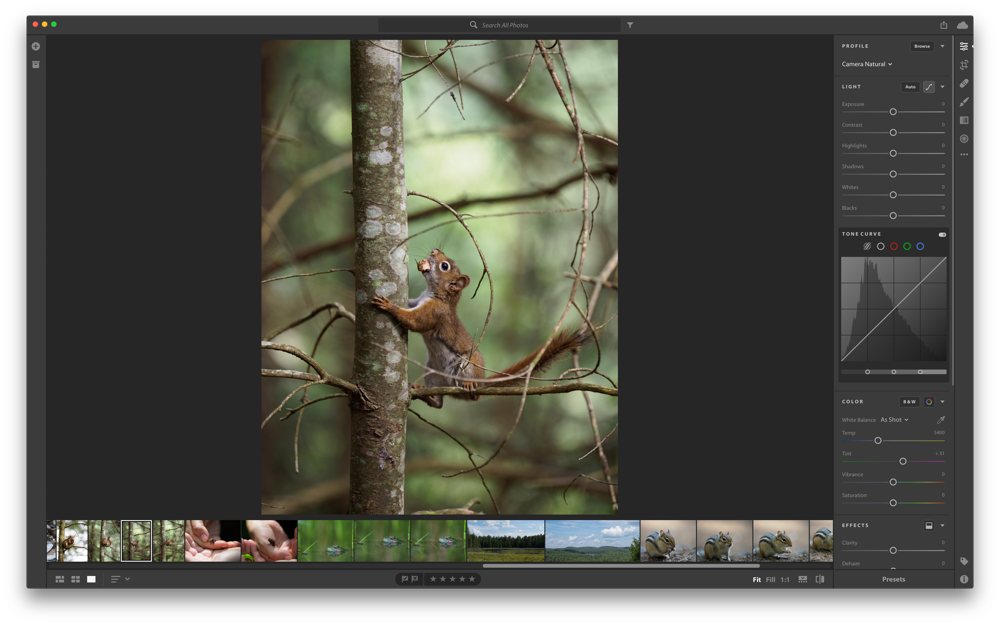 Lightroom is divided into two apps at this point in time: Lightroom Classic CC and Lightroom CC. Lightroom CC has been given the majority of the attention on the development side over the last year or so, and it's the app we recommend for hobbyist photographers wanting to get more out of their photos. Adobe Lightroom CC provides a strong editing and photo library management environment, but it also builds a powerful ecosystem of apps, learning resources, and a community around those tools.
Lightroom CC's biggest selling feature is its cross-platform suite — Lightroom CC looks and works almost identically on the Mac, iPhone, iPad, web, and Windows. (There are a few differences between the Mac and iOS version, like batch copy and pasting, for instance.) Any photos and presets you upload to your Adobe account will automatically sync to your other devices, ensuring you can choose your favorite device for editing, and ensuring you have a full copy of every photo saved in the cloud.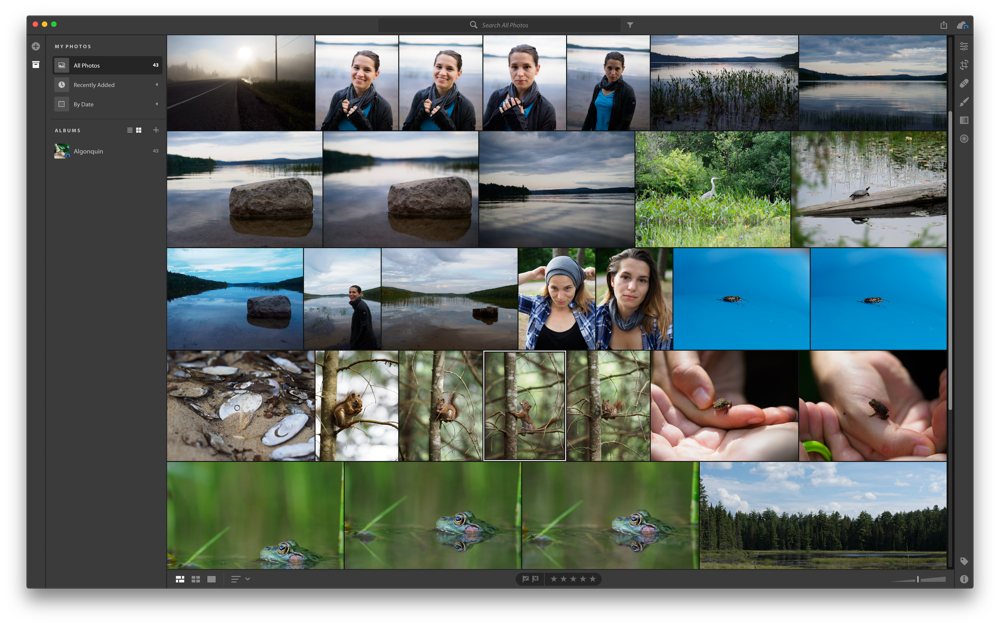 Lightroom CC's design is a lot less busy, and a lot less modular. The left sidebar is now dedicated to your photo library and the albums it contains, and the right side has become a home for different editing panels. All of these slide in and out of view, but you never actually leave the app's main view. The tools change, but the context doesn't. The very prominent search bar that now lives front and center at the top of the app is powered by Adobe's cloud-based Sensei AI technology, which competes with the likes of Google and Apple Photos to intelligently recognize content and metadata from your images and present results accordingly.
If Apple's built-in Photos app doesn't meet your needs, or if you're looking for a great cross-platform photo editing suite that backs up all your photos at the same time, Adobe's Lightroom CC is our pick for the best photo editing app for the Mac.
You can download Lightroom CC either through the Mac App Store or through Adobe's online store, and you can sign up for an Adobe account in the process. And here's our full review for a comparison between Lightroom CC and the other great photo editors available for the Mac.
Bonus — An App for Running Windows on Your Mac: Parallels Desktop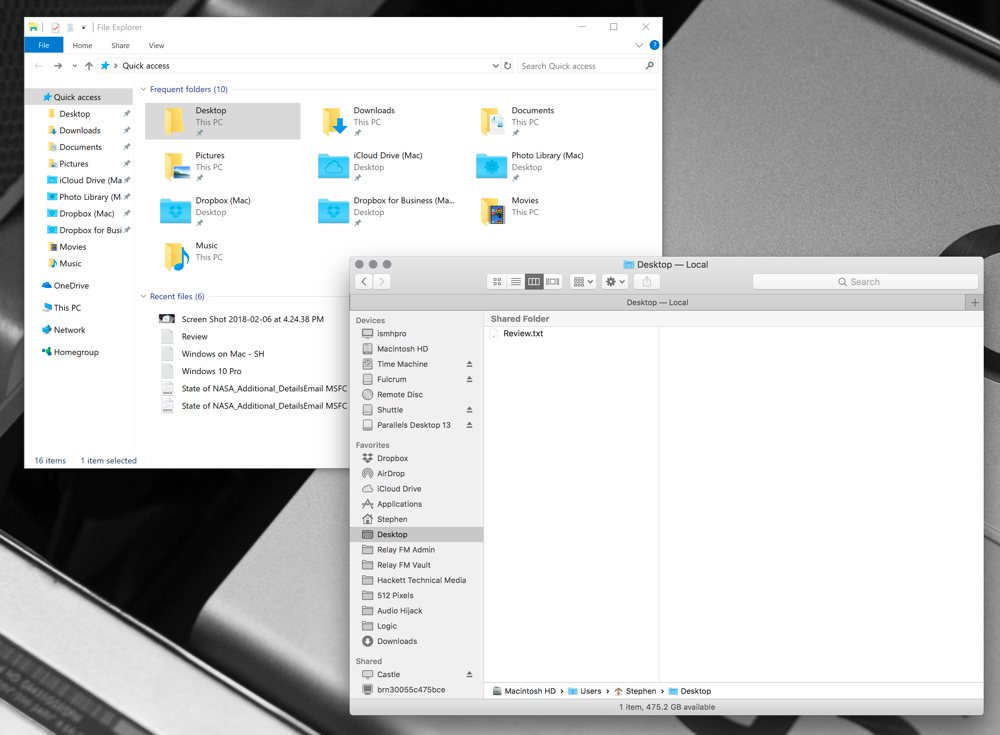 There are a huge number of Mac users who want the design, functionality, and specs of a Mac, but who need to use Windows on a daily basis for work. The best app for running Windows on a Mac is Parallels Desktop, bar none.
Parallels Desktop offers lots of flexibility when it comes to which operating systems it can run and it offers a customizable experience to make it your own. Things like how much RAM is allocated to the VM and what sort of network access it has can be adjusted. You can grant access to hardware like your Mac's SD card slot, USB ports, and more as needed.
Parallels comes with a bunch of creature comforts as well.
It can automatically share the contents of your Mac with the VM and vice versa. This means if you create a text file and save it to your Desktop, it will appear on the desktop of your macOS virtual machine: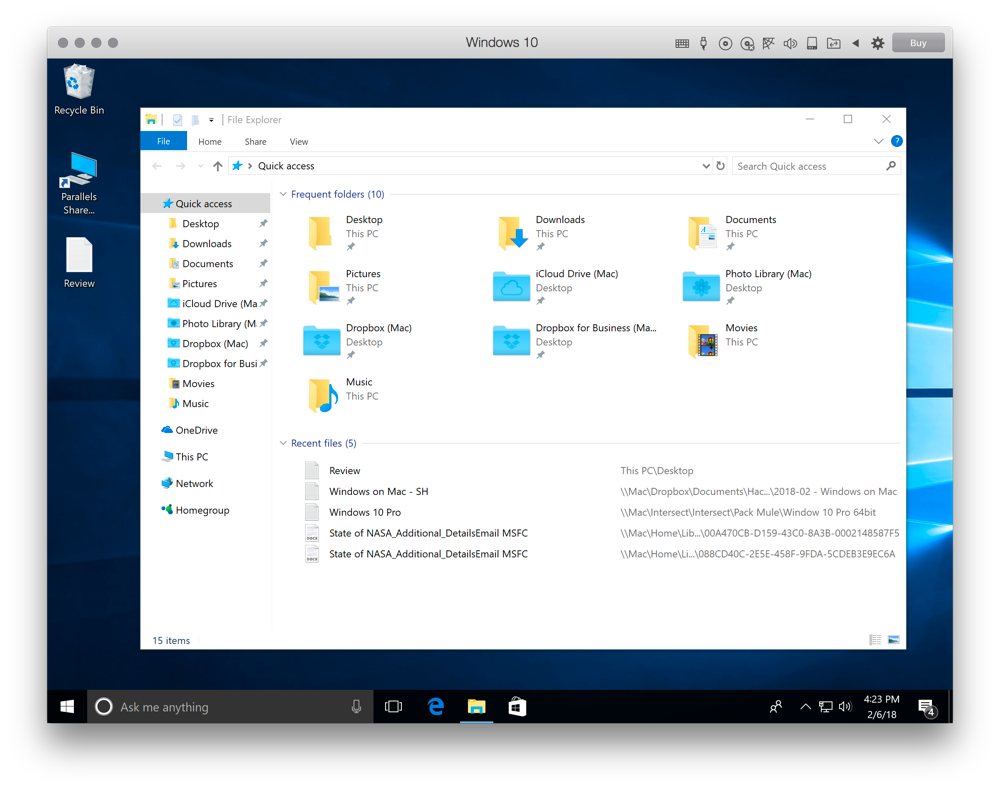 It can open Mail.app on your Mac if you click an email link within the VM, and even automatically pause the VM when you aren't using it, giving macOS more resources when possible. Parallels can even sync your clipboard across your Mac and the VMs and add your printer to the VM operating system automatically.
For those who need Windows on a Mac and don't intend on using their Mac to play video games, Parallels Desktop is the way to go.
You can download Parallels Desktop for Mac from the website and sign up for the $79.99/year subscription through the app. For more on the best app for running Windows on a Mac, check out our review.
Wait. There's a Bonus….
Custom Productivity Templates
We have a set of custom productivity templates that work well with the iPad app, GoodNotes. And if you want to try them out, we've put together a free guide that can help you.
We'll show you…
How to create and save custom page templates in GoodNotes.
How to use those page templates to transform GoodNotes into your own productivity notebook (or any other type of notebook replacement).
Plus, we also have included a couple of our custom productivity templates for you to get started with. These templates are right out of our popular productivity course.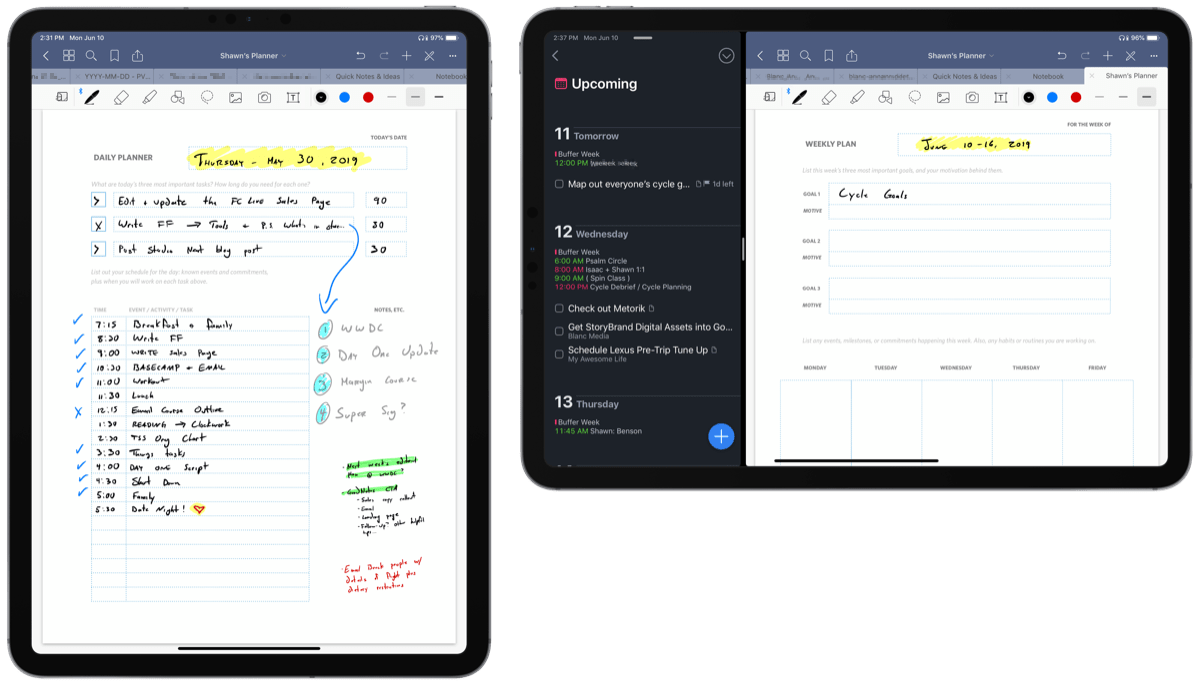 The custom templates and the guide are available for FREE to our email subscriber community. And you can get it right now. By joining the Sweet Setup community you'll also get access to our other guides, early previews to big new reviews and workflow articles we are working on, weekly roundups of our best content, and more.