Essential Apps for Your New Mac
December 26, 2019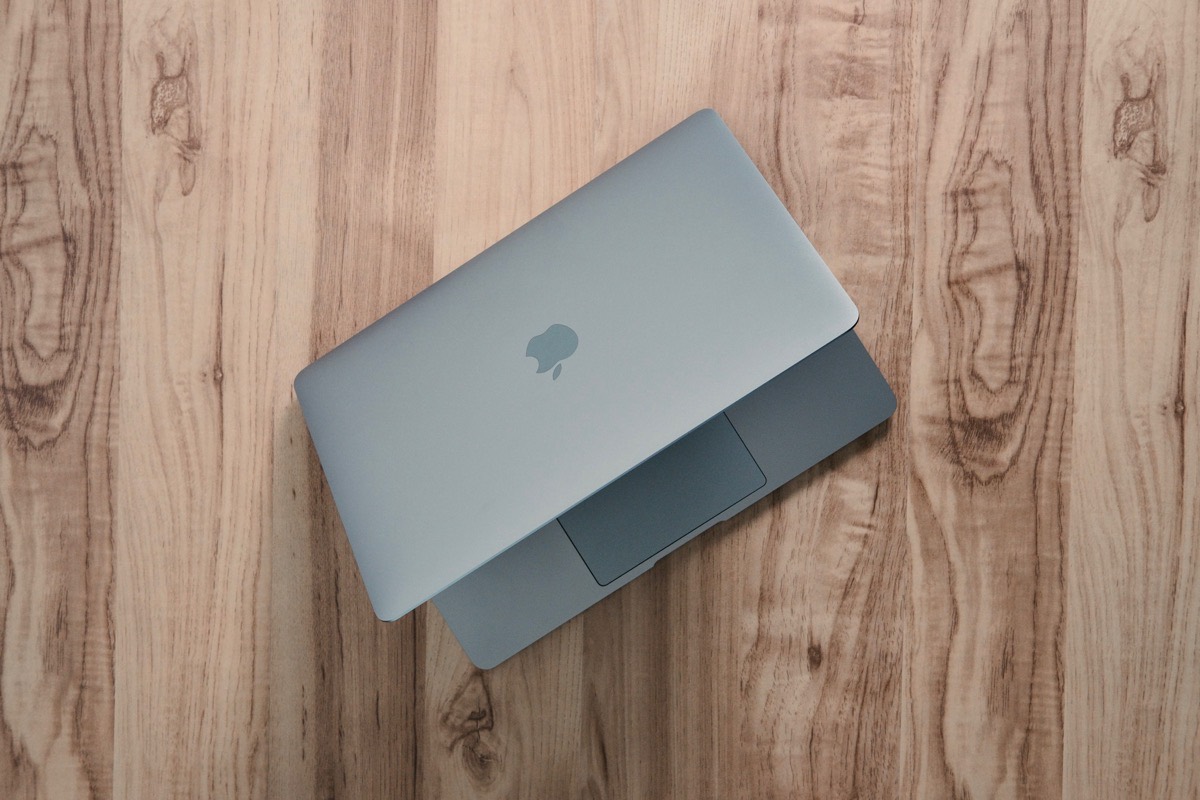 This year has been a bit of a resurgence for the Mac. We got a new MacBook Air with a retina screen, a powerful new MacBook Pro, and even a new Mac Pro for people who do serious video work from their Mac.
If you were lucky enough to get a new Mac recently, here are five must-have apps to help you maximize your productivity and creativity on your new hardware.
TextExpander
If you're going to be using your Mac a lot, you'll probably find at least a few things that you end up typing over and over. And if you type the same things over and over, you need TextExpander.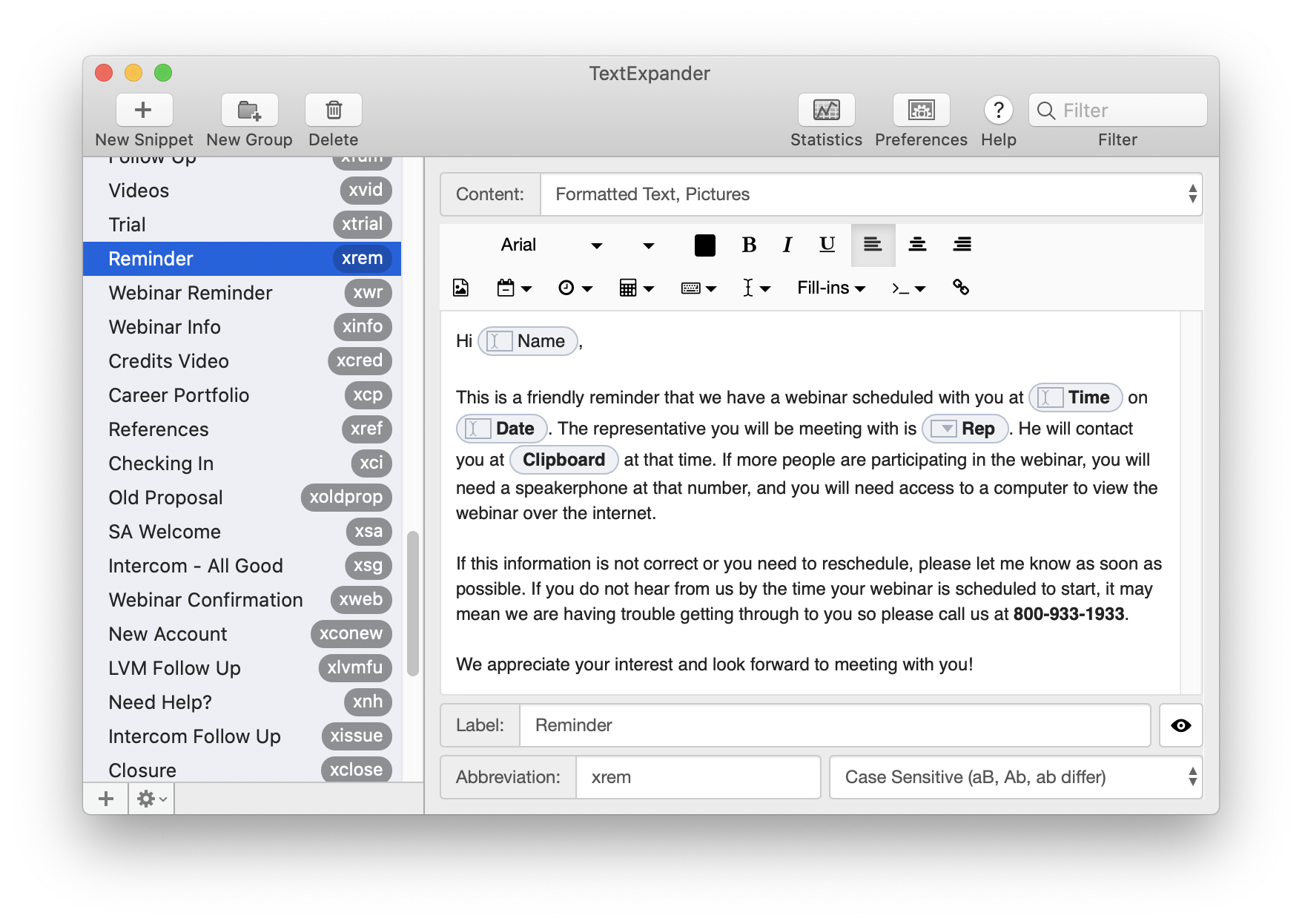 TextExpander does exactly what it says — it expands text when you type. Just select the text you want as the end result, and a shorter phrase that triggers the expansion. For example, I have a TextExpander snippet for my email address so when I type xem it expands to my complete personal email address. But the real value of TextExpander is in the different types of fill-ins you can include in your TextExpander snippets. You can build complex snippets that have fill-in fields (i.e. first name fields in email templates), drop-down selections so you can select from several commonly used options, and even optional selections for things you want to include occasionally (but not always).
TextExpander even includes options for date/time math and AppleScript support, so you can do things like send out reminder emails that always have the correct date (i.e. n+1) or launch a script to automate your Mac. There's even a statistics button that shows you how much typing time you've saved (mine's like 80 hours by now).
If you are looking to maximize your productivity on your new Mac, do yourself a favor and get TextExpander. It starts at $3.33/month, but can save you countless hours.
1Password — The Best Password Manager
Online security is important, but you're only left with two unattractive options if you don't use a password manager:
Use simple passwords (or reuse passwords) that you can remember, which opens you up to online threats.
Use complex, unique passwords but keep them in a list somewhere (usually either a digital document or written in a notebook).
The way to combine the ease of simple logins with the security of strong, unique passwords is to use a password manager like 1Password.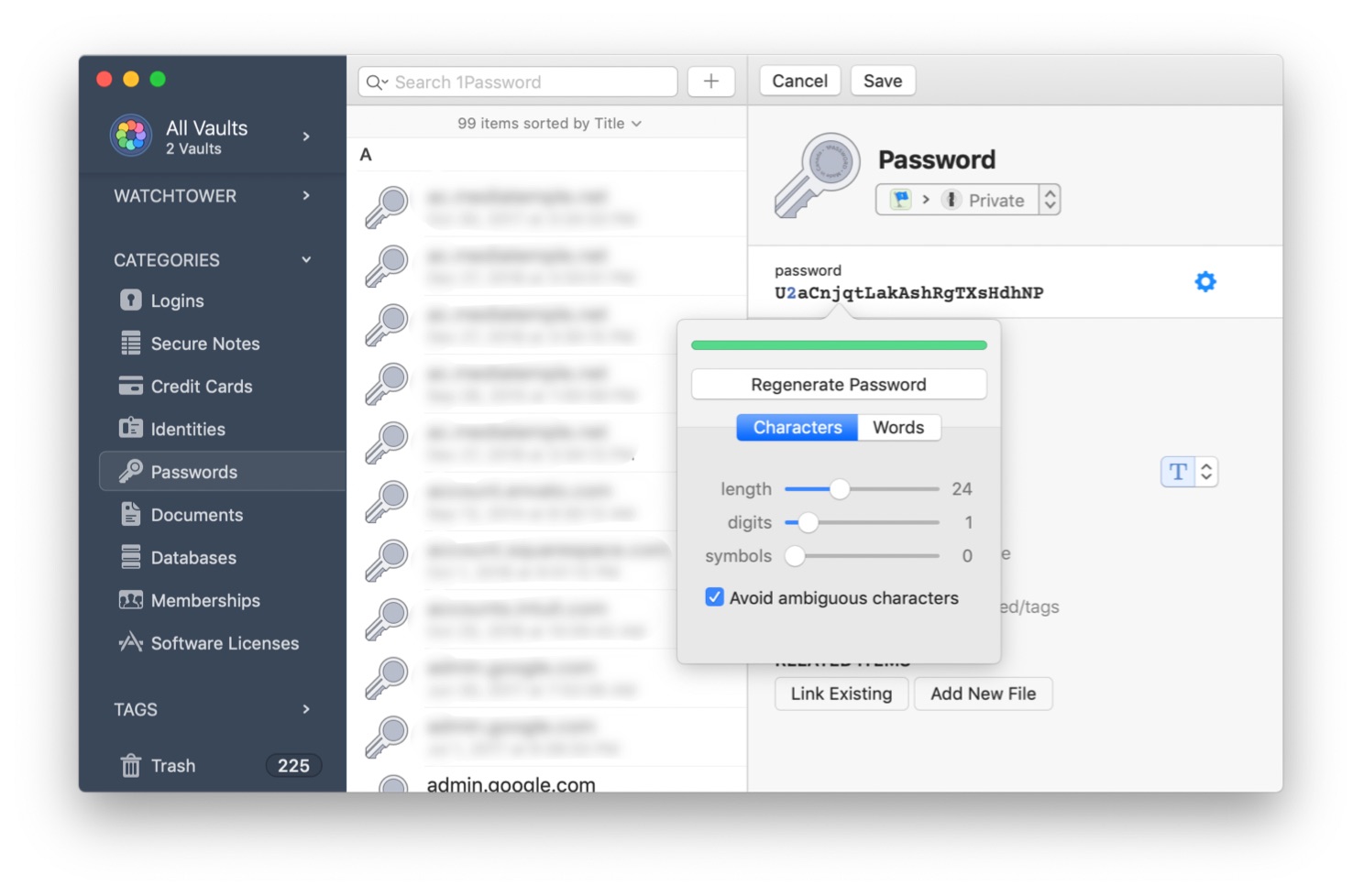 In our opinion, 1Password is the best password manager money can buy. It's well-designed and easy to use, even for folks who aren't that tech savvy — which tend to be the ones who need a password manager the most! It's flexible enough to safely store just about any piece of confidential information, and offers the best secure storage of that data of any app we found.
When you set up 1Password, you create a master password that you use to access the app. But that's the only password you'll ever have to remember, as the next time you log in to a secure website, 1Password will offer to create a complex password that is nearly impossible to crack. It creates a separate, unique, complex password for every single login you store in it. But don't worry, you don't need to remember these passwords or even type them in by hand — you can use 1Password's AutoFill feature to automatically fill your login details from your 1Password vault once you authenticate with your master password.
1Password starts at $3.99/month, but provides security and accessibility that easily justifies the cost.
BackBlaze — The Best Backup Solution
Are you prepared for a digital disaster? What would you do if your Mac is lost, stolen, or eventually gives up the ghost? Nobody likes to think worst-case scenario, but at least with BackBlaze, it won't be so bad.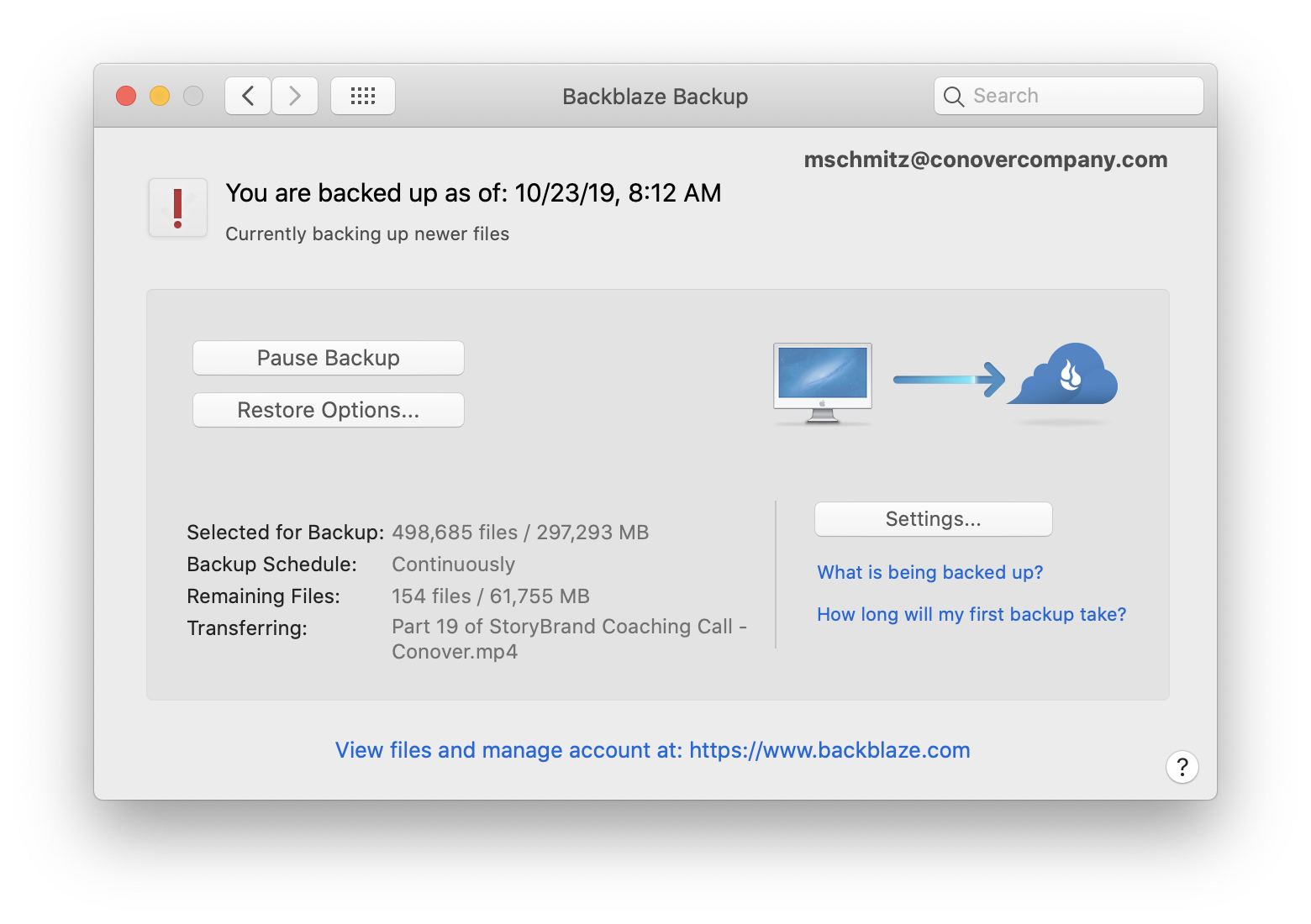 BackBlaze makes backing up your files to an off-site cloud server easy and affordable, making sure that your most important files are safe. For $5/month, think of it as digital life insurance for your photographs, your movies, and any other important documents that you can't afford to lose.
BackBlaze is designed by former Apple engineers, and it shows. Unlike other cloud backup solutions, it feels like a native Mac app. And the best part is that once you install Backblaze onto your computer, it runs in the background and you never have to think about it again. It starts by backing up all the documents on your computer. Then, it keeps track of when you create a new file, change a document, or whatever. And when you do, Backblaze uploads the new/modified documents.
This means that a secure and encrypted version of all your files are stored in a data center somewhere far from your house. So in the case that a disaster does happen, the items that would be the most difficult (if not impossible) to replace are the very items that are now the most secure.
Backblaze provides peace of mind for $5/month per computer (which also backs up any attached external drives). But if you ever have to use it, you'll be extremely glad you have it. In our opinion, it's worth every penny.
Alfred
If you really want to boost your Mac productivity, the right keyboard launcher can help you really make your Mac dance. A keyboard launcher helps you open, find, and organize files and apps on your computer — all from your keyboard. There's a couple great keyboard launchers to choose from for the Mac (it even comes with one in Spotlight), but our favorite is Alfred.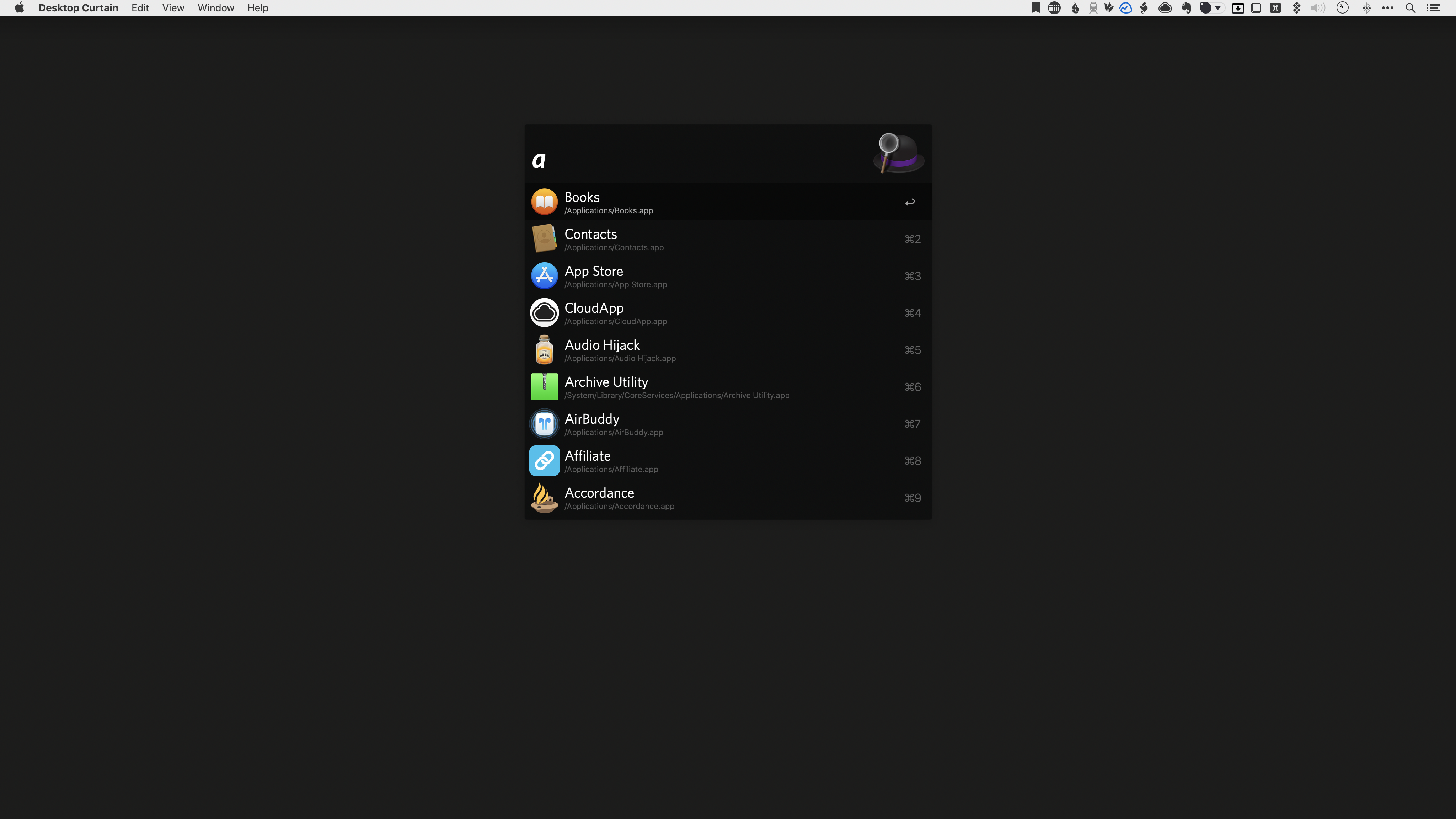 Alfred includes several great-looking themes to choose from (and you can even create your own), and offers a ton of useful features like clipboard history and 1Password integration. For example, you're probably familiar with copy and paste features that allow you to select text and paste it somewhere else. But by default, when you copy something it replaces whatever was on your clipboard — you can only paste the last thing you copied.
Not so with Alfred. Alfred's Clipboard History feature allows you to keep a record of EVERYTHING that you've cut or copied to your clipboard in recent memory. You can keep plain text, images, and even file lists on your clipboard for up to 3 months with clipboard history turned on.
And whatever Alfred can't do out of the box, you're able to build using Workflows. Workflows are incredibly powerful and can do just about anything. You can download and install workflows from other people, or you can craft your own workflows using the building blocks in Alfred's visual editor.
Ulysses — The Best Pro Writing App
Ulysses is the best writing app for Mac, iPad, and iPhone. For writers — from bloggers to authors to journalists and more — Ulysses offers the perfect combination of power and simplicity, combining feature-rich writing and research tools amidst a focused, distraction-free writing environment.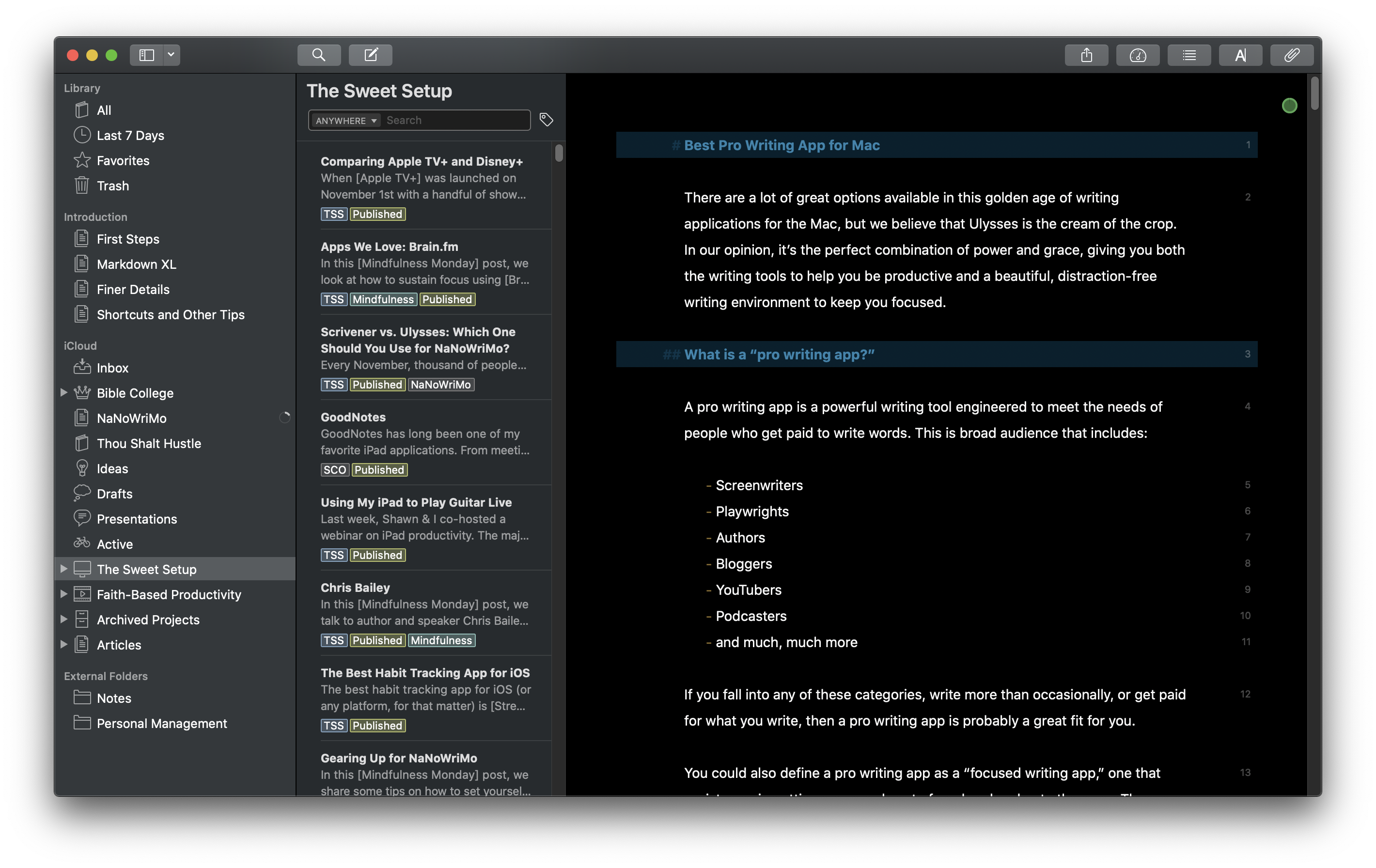 Ulysses is a plain-text editor, which means that you don't have to worry about text formatting like fonts and sizes while you write. The focus is on helping you get your words on the page. It's built on Markdown formatting, which is an easy-to-read, easy-to-write markup language that makes it easy to write for the web. But you can export your writing projects in Ulysses to just about any format you'd like — including an eBook — with the click of a button.
There's a lot of powerful features in Ulysses, but one of my favorites is the Goals feature. There are a lot of apps that offer a word count, but Goals is different because it sets a target. By right-clicking on the sheet and selecting Goal, you can actually set a writing goal based on the number of characters, words, sentences, paragraphs, etc.
Ulysses is a free download on the Mac App Store. You can purchase the annual subscription to use Ulysses across all your devices in the app for $50 (or $5/month). We even have full video course — Learn Ulysses — that shows you how to get the most out of Ulysses.
SetApp — A Phenomenal Value for Everything Else
SetApp is a subscription service that gives you access to a whole bunch of awesome Mac apps for $9.99/month. It currently includes over 160 apps, like Ulysses, MindNode (our favorite mind mapping app), PDFpen, iStat Menus, Bartender, Timing, MarsEdit, BetterTouchTool, and much more.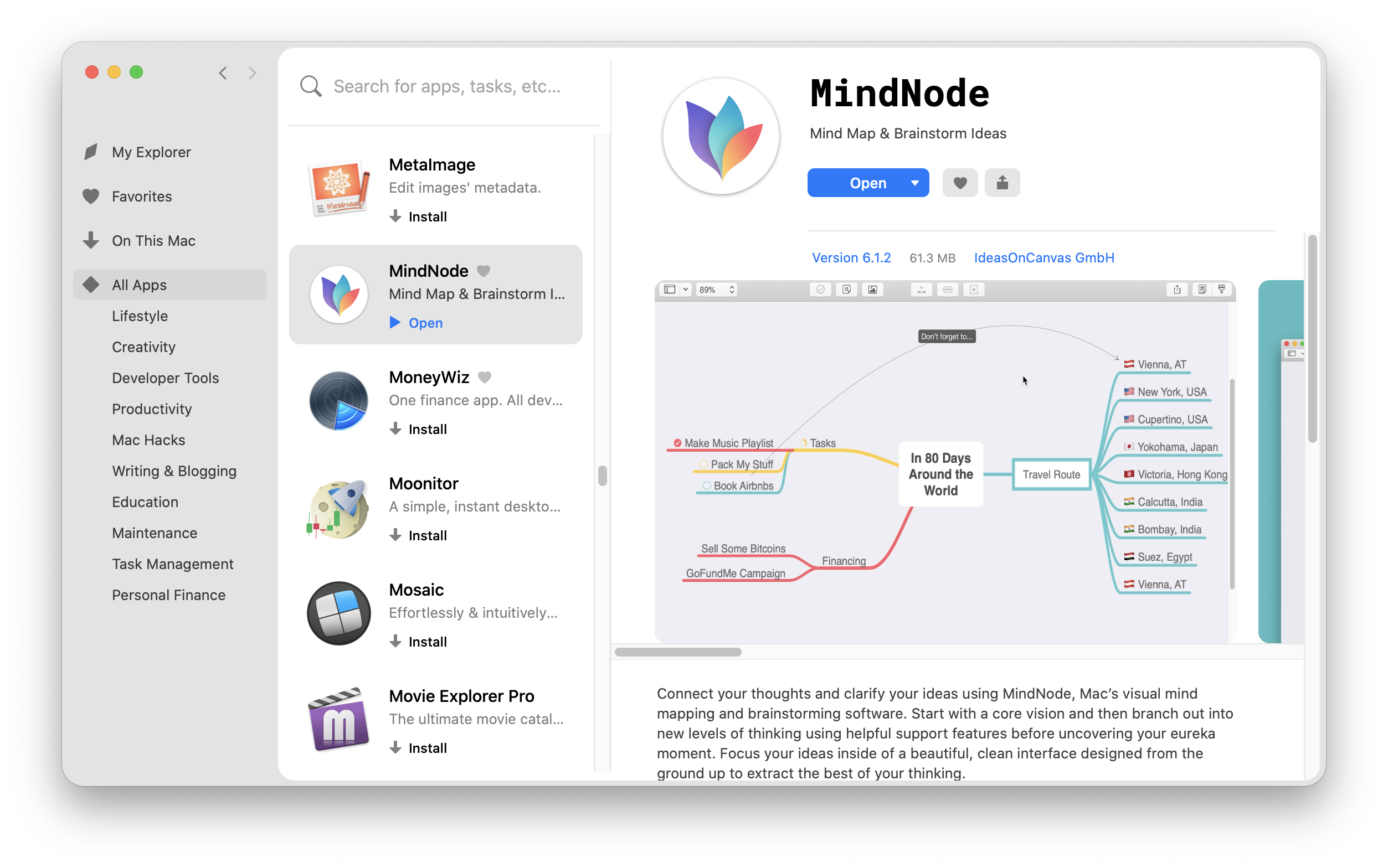 It's kind of crazy how many high-quality apps are included in SetApp. If you're going to use even a couple of the apps in SetApp it's probably worth it for you, and if you're setting up a new Mac this is a great place to start. There's a 7-day free trial if you want to check it out.
Wait. There's a Bonus….
Custom Productivity Templates
We have a set of custom productivity templates that work well with the iPad app, GoodNotes. And if you want to try them out, we've put together a free guide that can help you.
We'll show you…
How to create and save custom page templates in GoodNotes.
How to use those page templates to transform GoodNotes into your own productivity notebook (or any other type of notebook replacement).
Plus, we also have included a couple of our custom productivity templates for you to get started with. These templates are right out of our popular productivity course.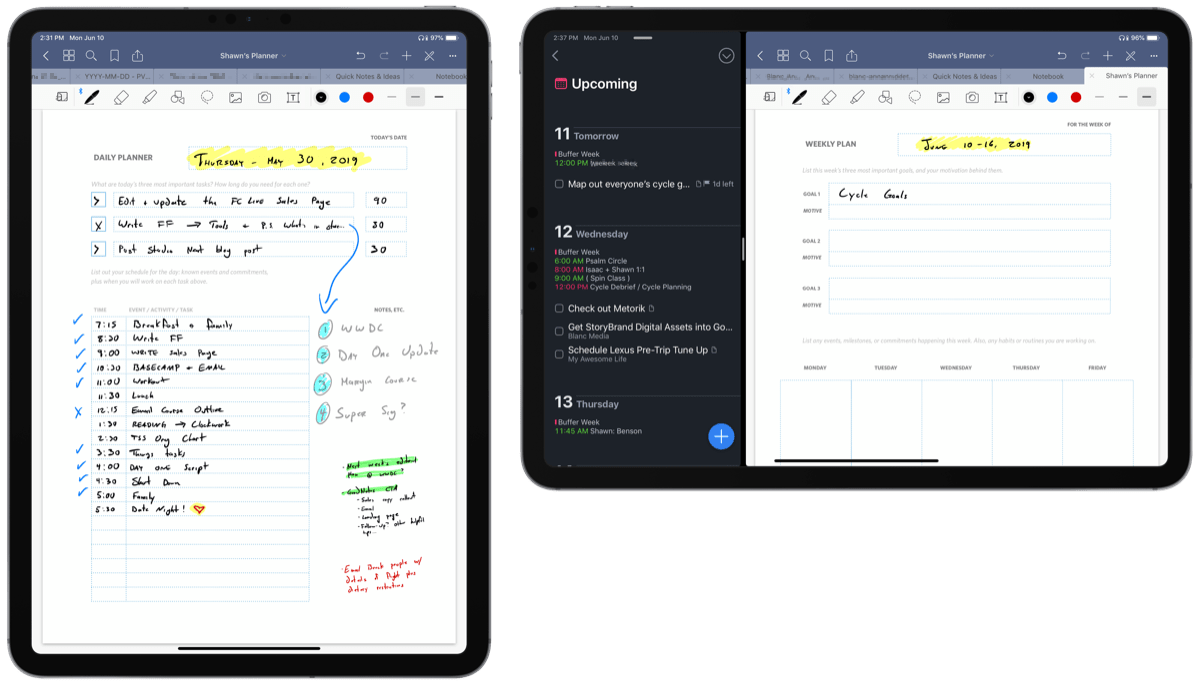 The custom templates and the guide are available for FREE to our email subscriber community. And you can get it right now. By joining the Sweet Setup community you'll also get access to our other guides, early previews to big new reviews and workflow articles we are working on, weekly roundups of our best content, and more.