Darkroom releases version 3.5
April 9, 2018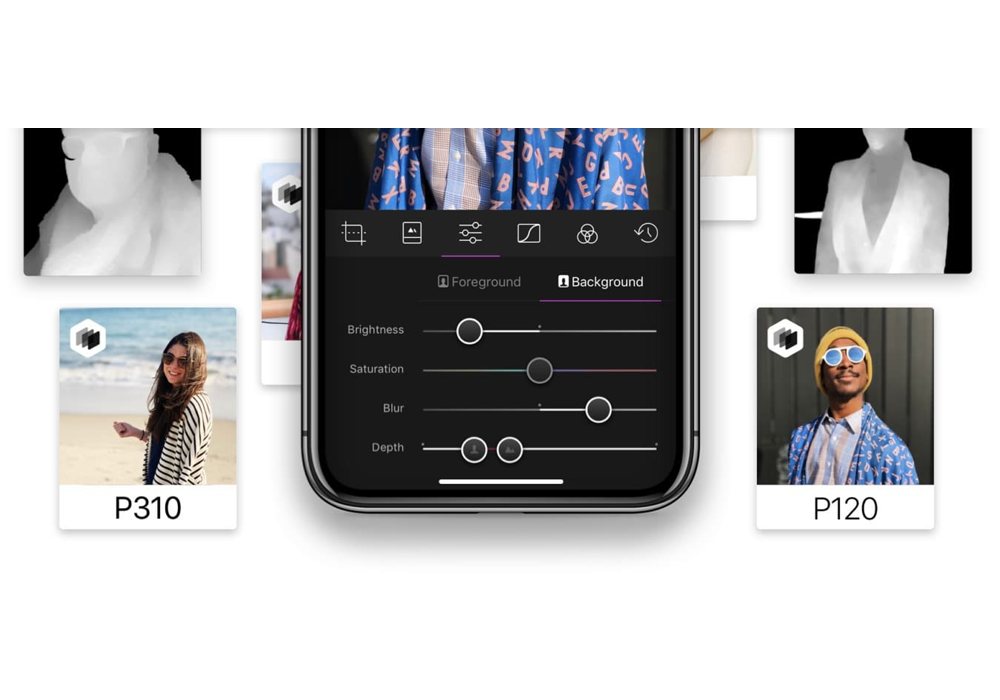 Darkroom continues to entrench itself as the best photo editor for the iPhone, and we don't see this pick changing anytime soon. With version 3.5, Darkroom introduces a range of powerful features we've never seen in any other photo editor on iOS. As it turns out, Halide integration is one of the smaller features found in version 3.5.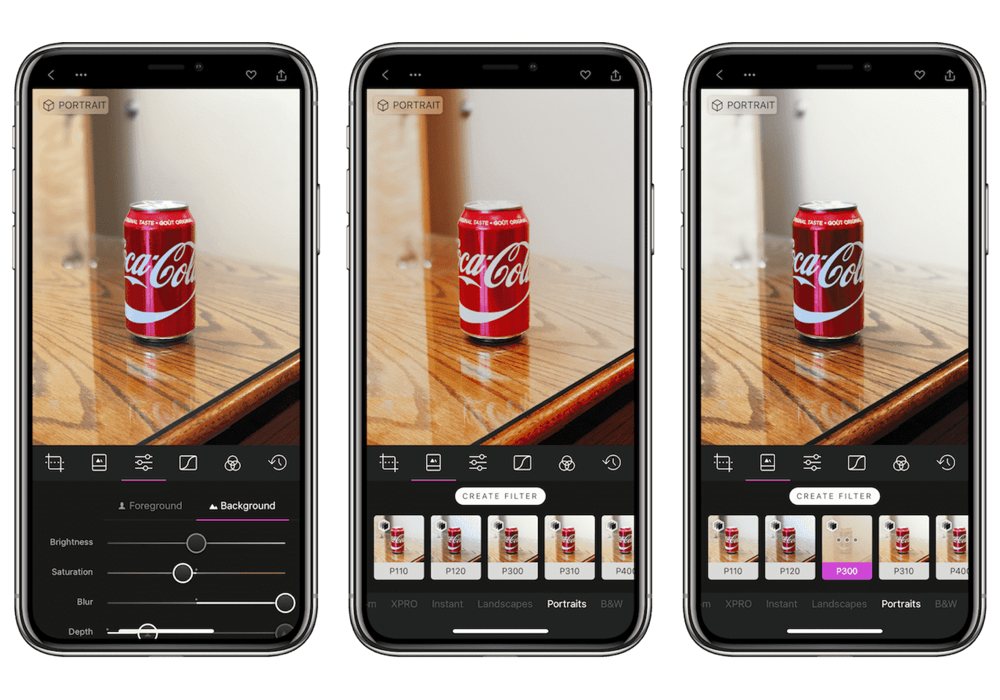 Darkroom's latest update, first and foremost, introduces Depth Editing, a unique editing feature capable of taking advantage of Apple's Portrait photos. Darkroom scans photos you've shot in Portrait Mode and allows you to apply edits to the foreground and background separately. This is especially handy if you're looking to bring an image's entire focus onto your subject. Darkroom's Depth Editing is a good example of a feature that could only happen thanks to Apple's Portrait Mode — a DSLR or mirrorless camera separates a foreground or background simply based on physics and the construction of a lens.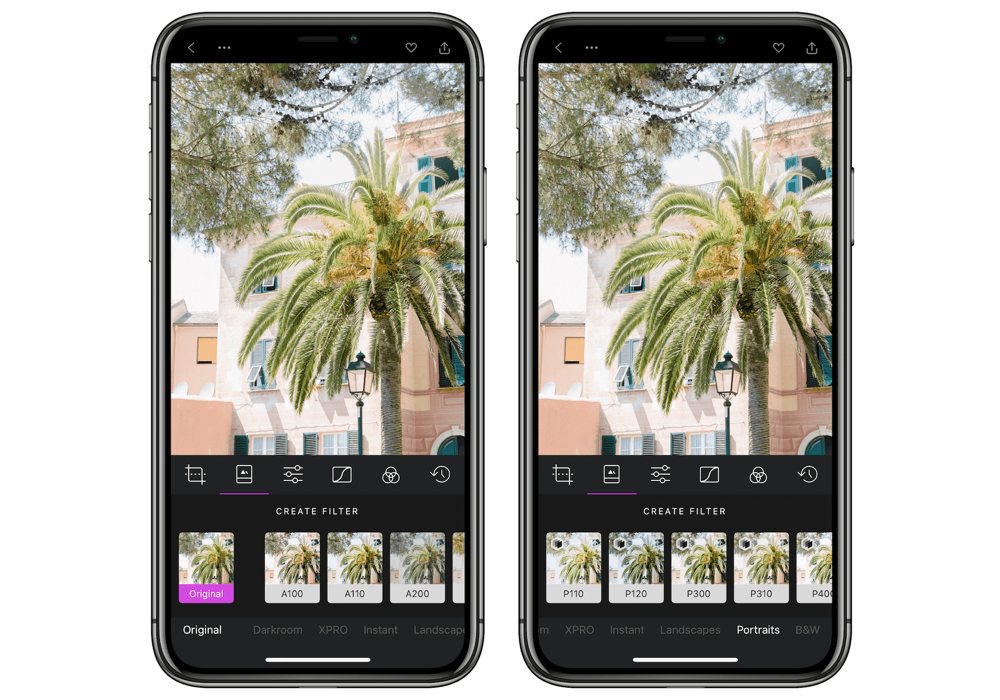 Darkroom, of course, takes this Depth Editing one step further for those wanting one touch edits: Darkroom now includes Depth-aware Portrait and Instant filters. You'll notice these filters with a little icon in the top-left corner of the filter screen.
RAW photography has greatly improved the iPhone's capabilities as a camera, allowing photographers to push the data in their photographs to new limits. Darkroom continues its innovation in this arena by introducing more extended RAW editing.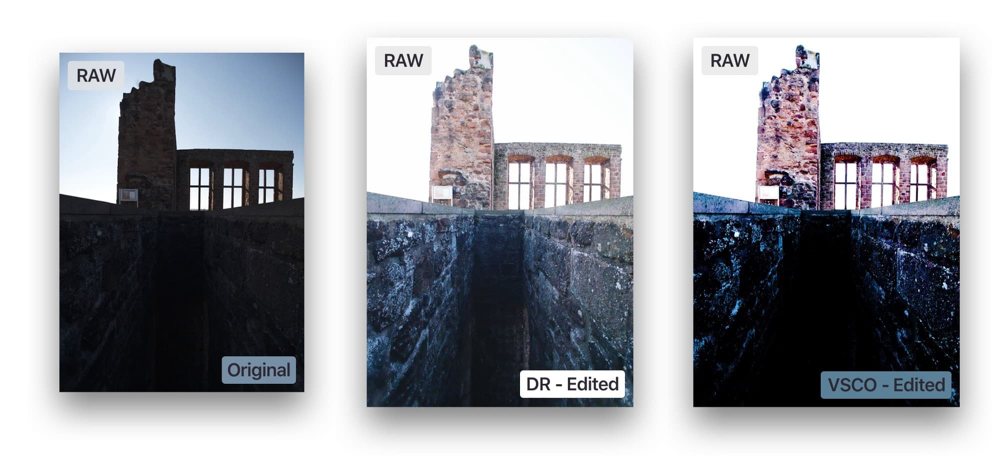 As seen above, Darkroom's RAW editing features move beyond the capabilities of competing editors like VSCO.
As always, there are a range of other in-app improvements pushing Darkroom to new heights. New and rebuilt sliders, exposure preservation, a redesigned badge system, and generally improved performance round out the impressive list of new features found in Darkroom 3.5.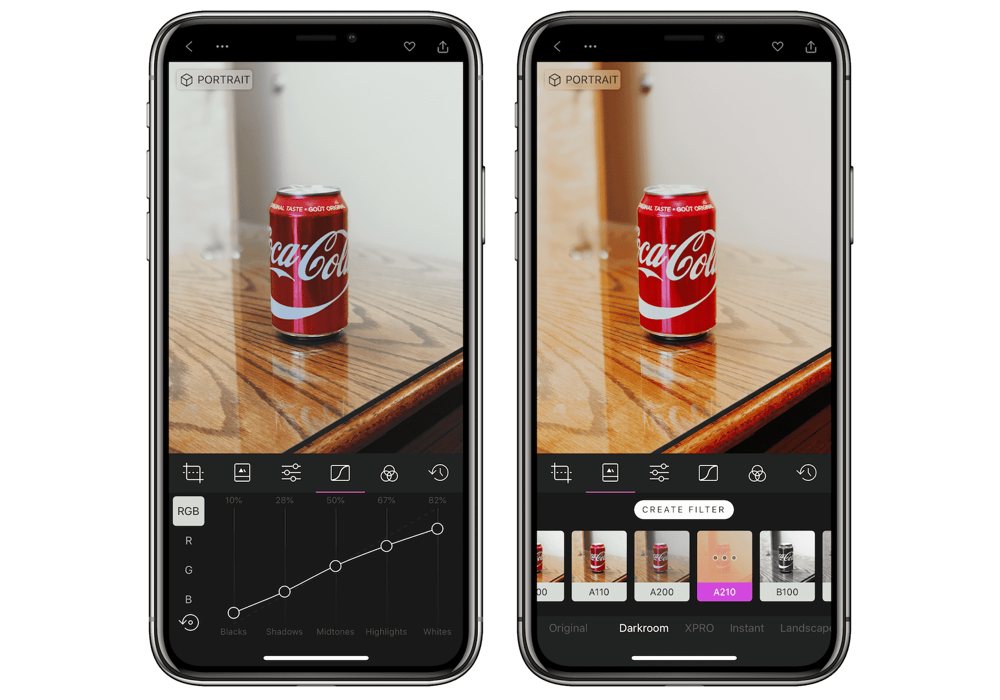 Darkroom has been our pick for the best photo editor for the iPhone for quite some time. There are rumors the app is coming to the iPad, further exciting us here at The Sweet Setup who want to move more of our photography over to the iPad. Darkroom 3.5 is a big step forward for photo editing on the iPhone and we can't wait to see what's in store for Darkroom in the future.
Darkroom 3.5 is available as a free update and free download on the iOS App Store. We wholeheartedly recommend making the in-app purchase to unlock all of Darkroom's sliders, curves, and subject-specific filters.
Bonus! One more thing…
The Complete Guide to Managing Tasks in Things (Video)
If you struggle to keep up with all your tasks, we can show you some organization tips that may help you.
We put together a video that shows you everything you need to know about a task in Things:
The difference between start dates and due dates and how to use them effectively.
How to set up reminders so you never forget an important task again.
How to use checklists for tasks that require more than one step.
How to configure daily, weekly, monthly, or even annual repeating tasks.
And more…
You don't have to use any of these things in your tasks if you don't want to. But knowing what they are and how they all work will help you be more organized, save time, and ensure you are using Things in the way that suits you best.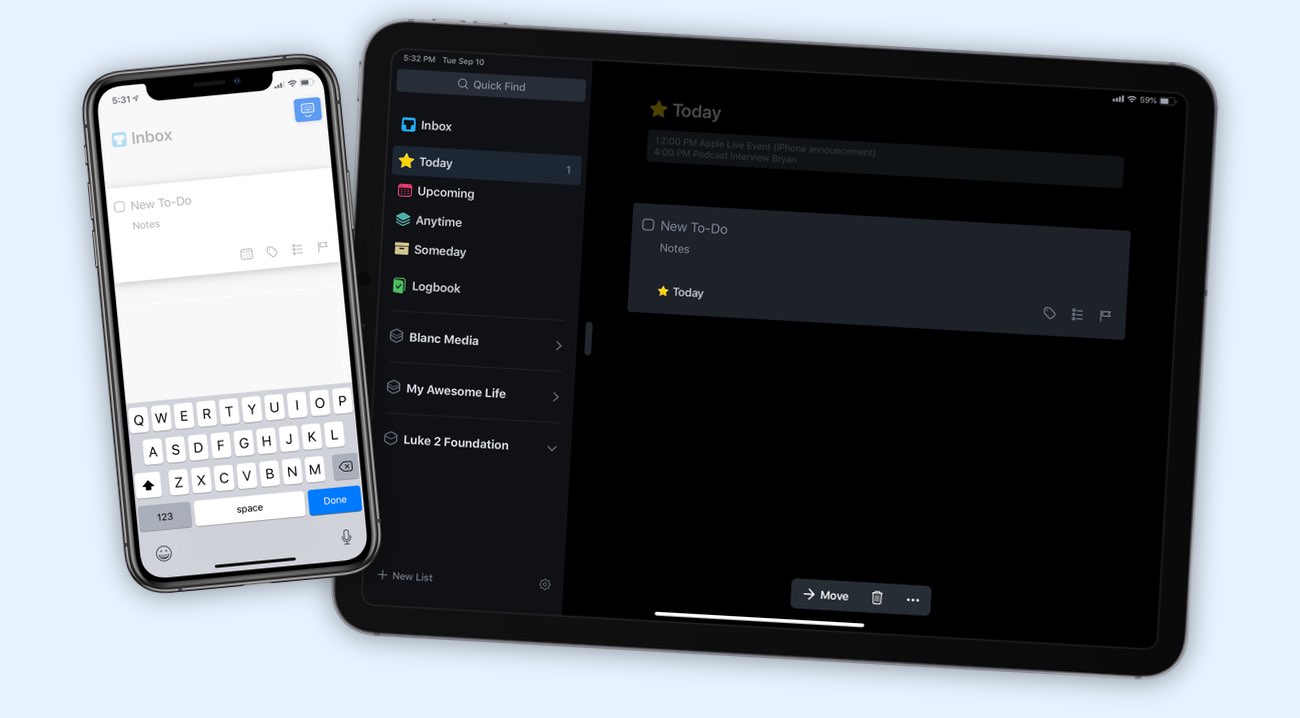 This video is something we have made available for free to our email subscriber community. You can get it right now. By joining the Sweet Setup community you'll also get access to other guides, early previews to big new reviews and workflow articles we are working on, weekly roundups of our best content, and more.