Darkroom 3.6 introduces new frame tool
June 28, 2018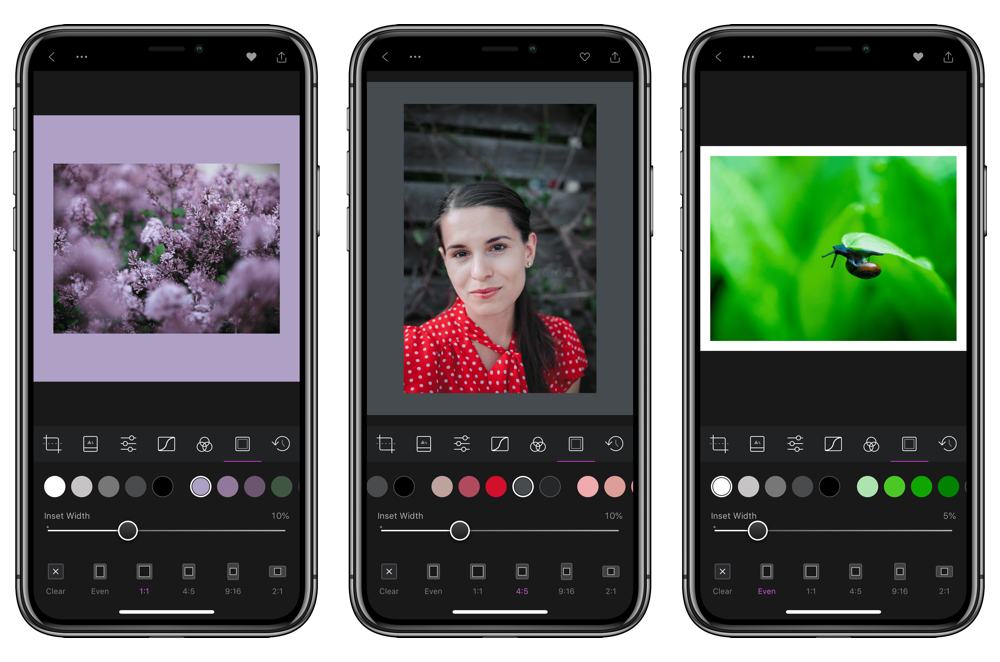 Our favorite photo editing app for iPhone is adding a new top-level tool to its arsenal: Frames.
For many photographers, a key aspect of their style on Instagram and similar networks is the consistent look of their photos. While this is mostly achieved through shooting and normal tonal editing, some take it a step further and encase their images in frames before posting to help them stand out in crowded timelines.
Version 3.6 of the acclaimed app eliminates the need for third-party tools for this step, allowing you to add and manipulate frames intelligently from within Darkroom itself.
Unlike VSCO's basic equivalent, Darkroom's Frame tool offers the ability to select from five different frame ratios, ranging from the default Even to the more exotic 9:16.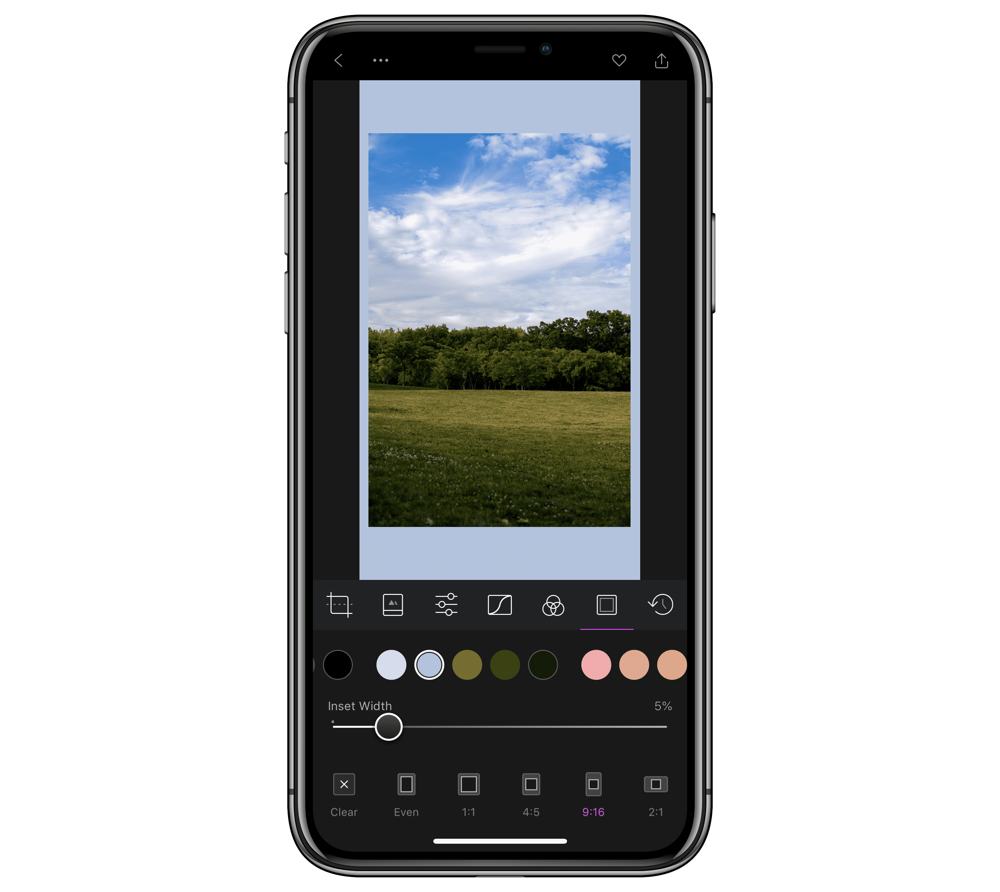 Darkroom offers a spread of color palette options for the frame, including a "content-aware" palette that intelligently analyzes your image to suggest hues that will complement it.
Once you've chosen a frame color and ratio, there's a simple slider for adjusting inset width. This slider not only shows you a discreet value for the width (making it easy to match across images), but it provides a delightful haptic cue as you dial it up or down.
Darkroom's new frame tool strikes a good balance between simplicity and capability, genuinely extending the app's feature set in a useful way. The only real downside is that frame settings aren't saved as part of custom presets, so if you wanted to set up a one-tap processing preset that applies your favorite tonal edits and sets up a consistent frame, you're out of luck.
Beyond the frame tool, version 3.6 also brings a bevy of welcome bug fixes and smaller tweaks, including a boost to performance (especially when navigating between sections of the app), better handling of files edited in other apps, a new Scroll to Bottom button for easier navigation, a cloud indicator on files that aren't yet fully downloaded from iCloud, and the ability to strip location data from EXIF when exporting files.
Darkroom continues to impress with its consistent, interesting updates that make the lives of iPhone photographers easier.