Daily Writing with The Note
May 18, 2021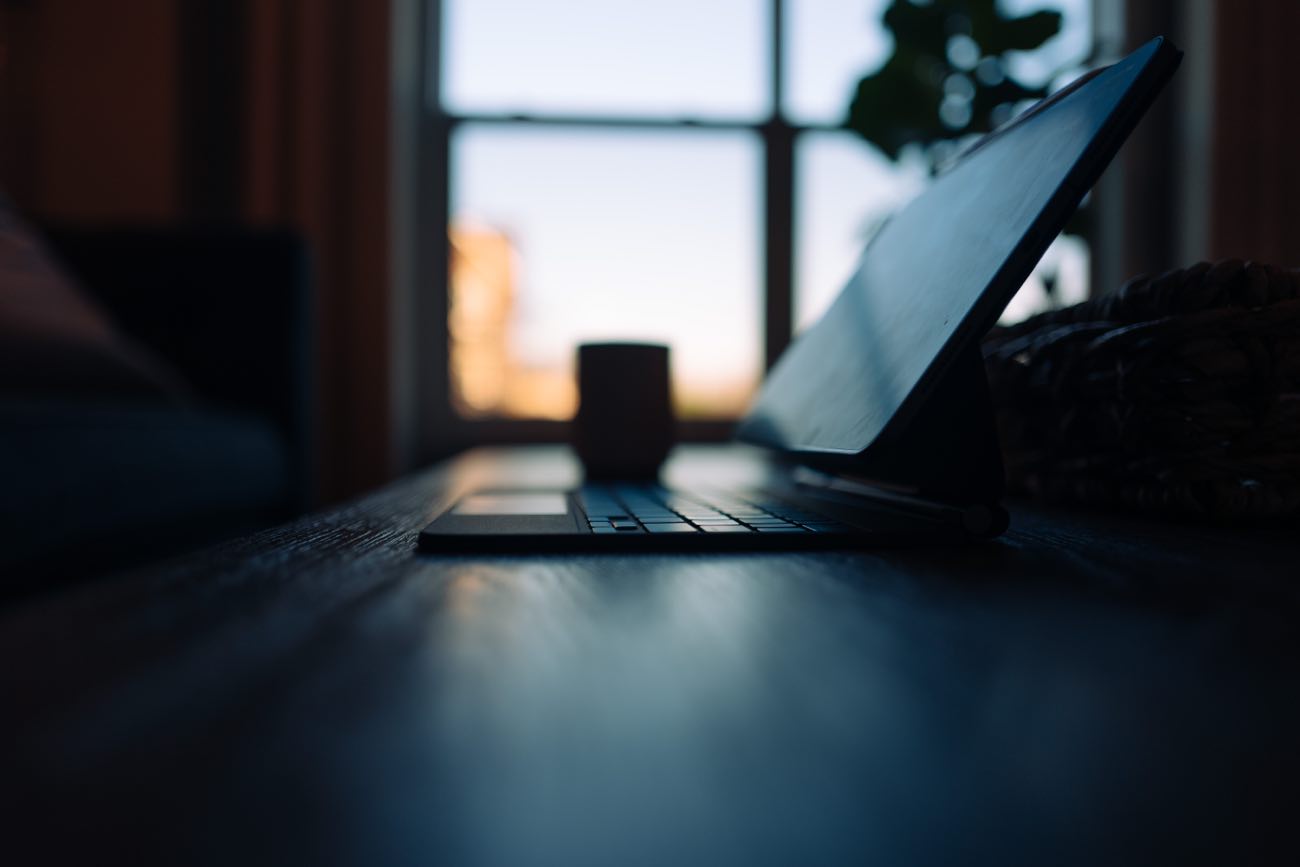 When I sit down at my desk in the morning, it's time to write.
I've had this writing habit for more than a decade. It has certainly taken various forms, locations, and devices over the years. (Last year, when quarantine life kicked in, I began a 6am iPad writing habit.)
Sometimes I'm in my office, writing with my ultra-clicky keyboard.
Sometimes, when I'm up earlier than normal, I may work from the kitchen counter for nice change of pace.
Or during the warmer-weather months, I love to sit and write outside.
Two things that have not changed regarding my writing routine. (One of which is the fact that there is always hot coffee to the left of my keyboard.)
. . . . .
When writing, all my devices stay in Do Not Disturb. The outside world can wait. My morning writing time is usually my most important task for the day.
Back before kids, I would start my writing time at 7:30am. But that's now our family breakfast time, so these days I start writing at 9:00am like a normal person.
I am a deep believer in the value routine and habit. Having a set time and place for doing my most important work is genius. And, now that I've been at this for a decade, I can see the compounding results.
It used to be that I'd write when I felt like it — at some point during the day I'd hope to write something. But it wasn't planned, or time blocked, or anything.
I've found that having a set time to write means I actually write more than if I were to wait only for inspiration to strike.
As someone who writes for a living, there are not many things more important for me to do each day than to actually write.
But there's more to the story…
The Note
When I sit down, coffee and keyboard ready to go, there is something else.
A note.
It's a note that I wrote to myself yesterday evening when the day was done.
And the note says one thing…
300 words ago, I lied to you. I said my writing begins at 9:00 every morning.
But the truth is that my writing for today began yesterday when I wrote that note to my future self.
The Note is my topic for the day. The Note is my focus.
The Note is the single most important element of my personal productivity system.
Because The Note is the single most important thing I have to do today.
. . . . .
Over the years, I've had all sorts of variations of my Note.
For a long time I used a 3×5 notecard that I'd put on my desk in front of my keyboard.
For a few months I enjoyed experimenting with an "In Progress" folder inside of Ulysses, and I would have my daily writing focus ready to go in advance.
These days, I am using a notebook equivalent of our Digital Planner.
Distractions and excuses to procrastinate are aplenty. I want to cut all of them off at the pass so I can have the time and space to do my best creative work every single day.
And The Note is a critical component to that.
Writing down the topic that I'm going to write about tomorrow gives me several advantages.
Not least of which is the removal of what we call Dual Focus.
Thanks to The Note, when it comes time for me to write, I have all my focus at my disposal. I don't have to waste any time trying to muster up an idea, or comb through a list of possibilities, or scour the internet looking for inspiration.
When it's time to write, I am never desperate for an idea.
Instead I am clear. I know exactly what to write about because it's there before me. All that's left is for me to open up Ulysses and to write.
Sometimes the most creative, inspired, productive thing you can do is try to be as lazy as possible while still showing up to do the work.
You'll be amazed at what sorts of workflows you develop when you seek to simply make things easier on yourself.
---
Speaking of workflows…
If the ideas in today's article hit home for you, then I believe you would love our next TSS workshop later this week.
On Thursday, May 20, I'm hosting a premium workshop going through every critical app I use, how I use it, and why I use it.
At this month's live workshop, the emphasis will be on my productivity apps and workflows for ideas, tasks, and time.
1. Ideas: Apps and workflows for creating and shipping work day in and day out
2. Tasks: Apps and workflows for handling the incoming tasks and the never-ending lists.
3. Time: Apps and workflows for scheduling time and staying focused.
This is one of our premium workshops (about 2 hours) where we'll be going very in depth. And you'll be able to ask questions to me or Mike about any of this stuff.
Are your days as productive as they could be?
During this workshop, my aim for you is for you to discover at least one new idea, workflow, or app that can reduce friction in your work day.
And yes, this workshop will be recorded and made available for everyone who registers for access.