Comparing NotePlan 3 and Craft, Visualizing Data in Obsidian, a Reader's Setup, and More
June 25, 2021
Here are the things we published this week and last. You can also stay up-to-date by following us on Twitter and RSS.
Also, we have a weekly email newsletter that sums up all the new and cool things published to the site. If you like to stay up-to-date via email, then you should sign up here.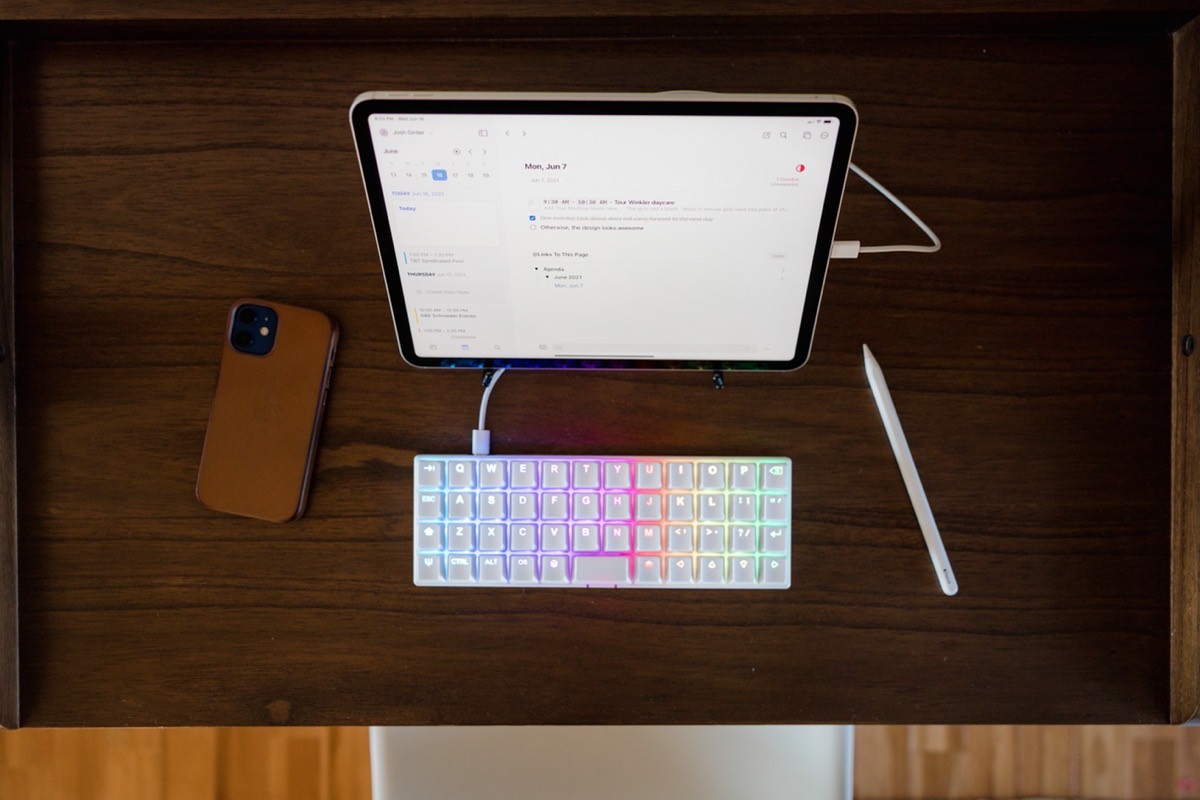 I've bounced around daily note-taking apps for the last 18 months or so. The search started with Roam Research, then moved over to NotePlan 3, and now rests in Craft. Each has its own intricate set of features and shortcomings, and I'm still not perfectly jumping for joy with any option.
Daily notes are the core driver of this specific type of note-taking. In general, I attempt to track my work day each day — specifying which client's work I'm performing, for how long I'm performing the work, and storing meeting and phone call notes for later reference. But how does Craft and NotePlan 3 measure up to this task?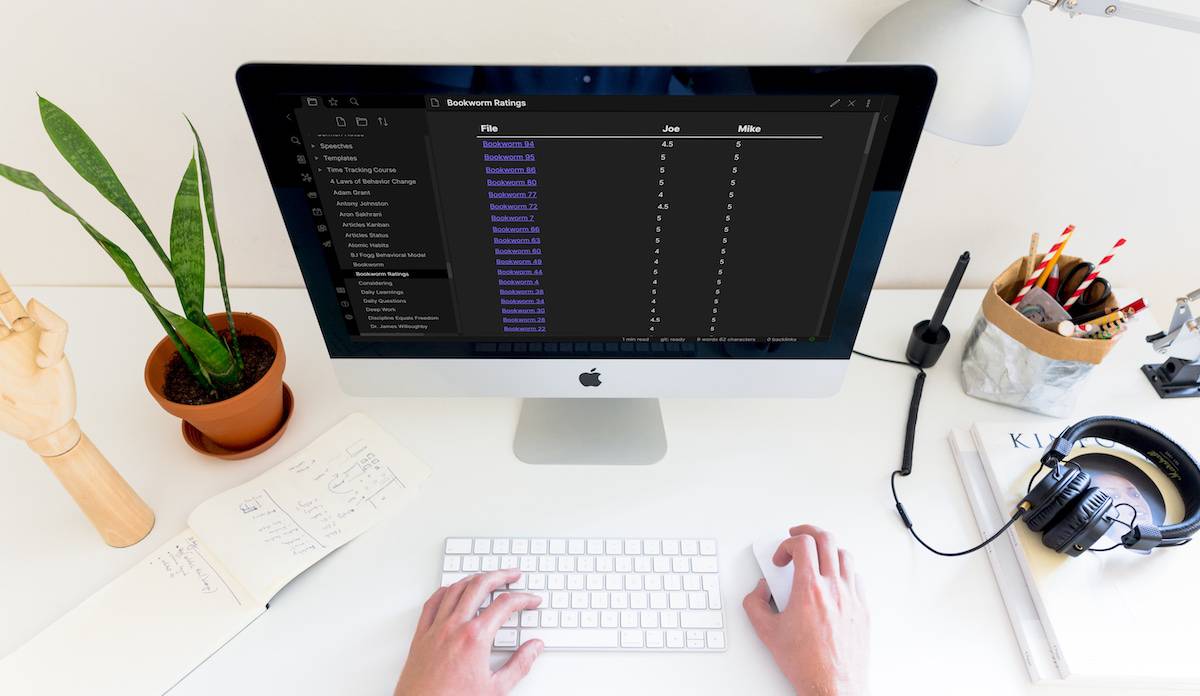 Dataview is an incredibly powerful plugin that allows you to filter data in your Obsidian vault in a lot of really cool ways. In this post, I'm going to show you how I use it to create a table of book ratings from YAML metadata.
If you'd like to follow along with a video, click through. Otherwise, we've written out all the details too.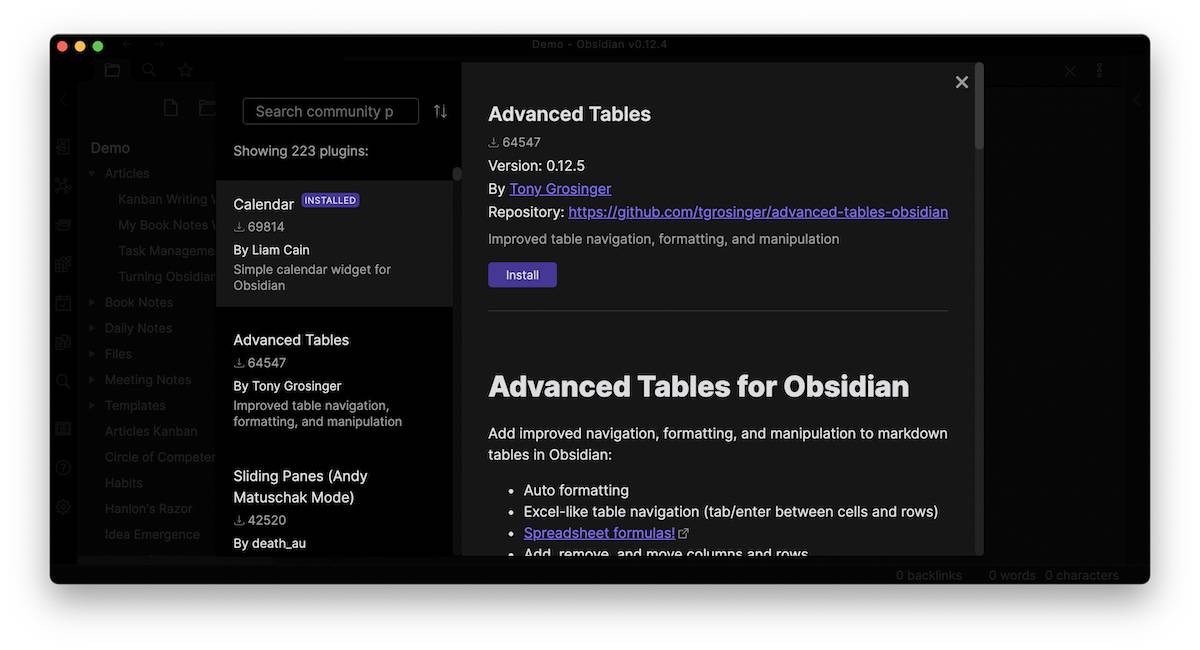 Obsidian is a phenomenal notes app, but with a few free community plugins installed, it can become pretty much whatever you want it to be. In this article, we're going to show you how to install community plugins if you're not familiar with the process and share some of our favorites.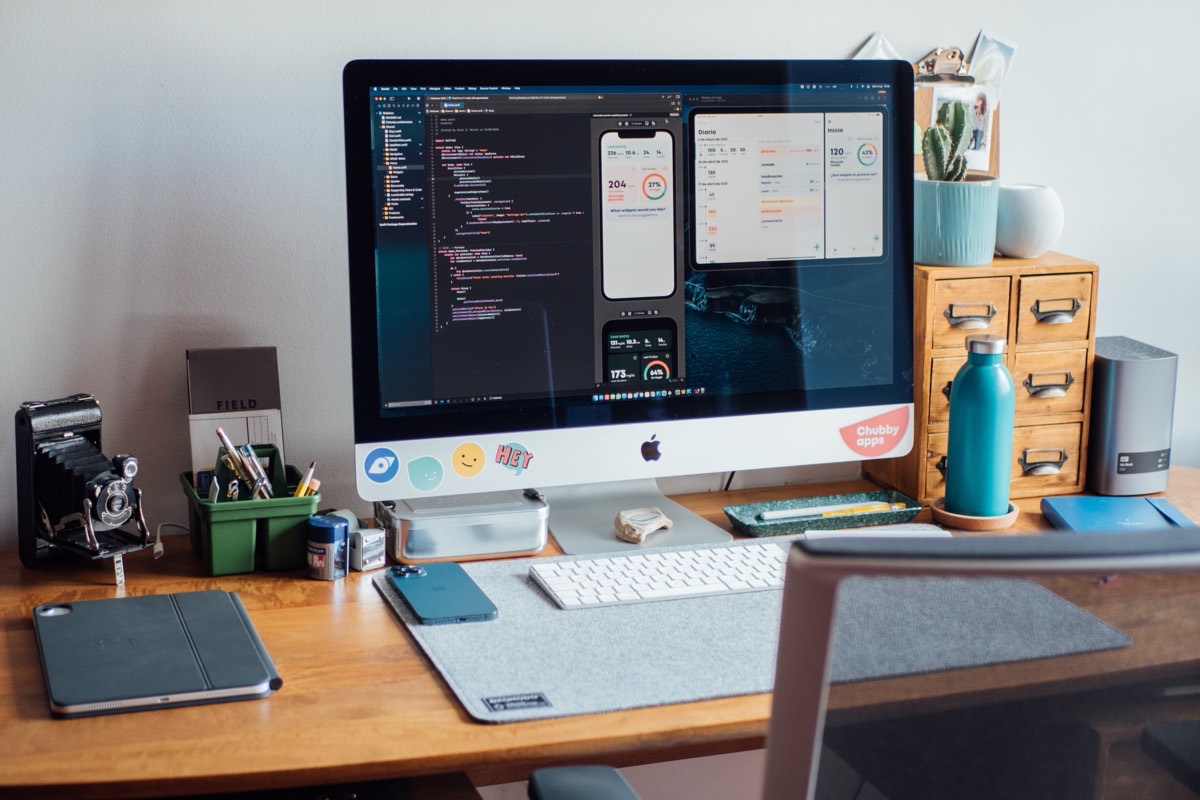 Asier G. Morato is the co-founder of Chubby Apps, an indie app studio from the north of Spain (Europe) that believes technology should be easy to use. They make apps with a cute design that don't need a user manual, are fully accessible, improve people's lives, and also respect your privacy. Read on to learn more about Asier's setup!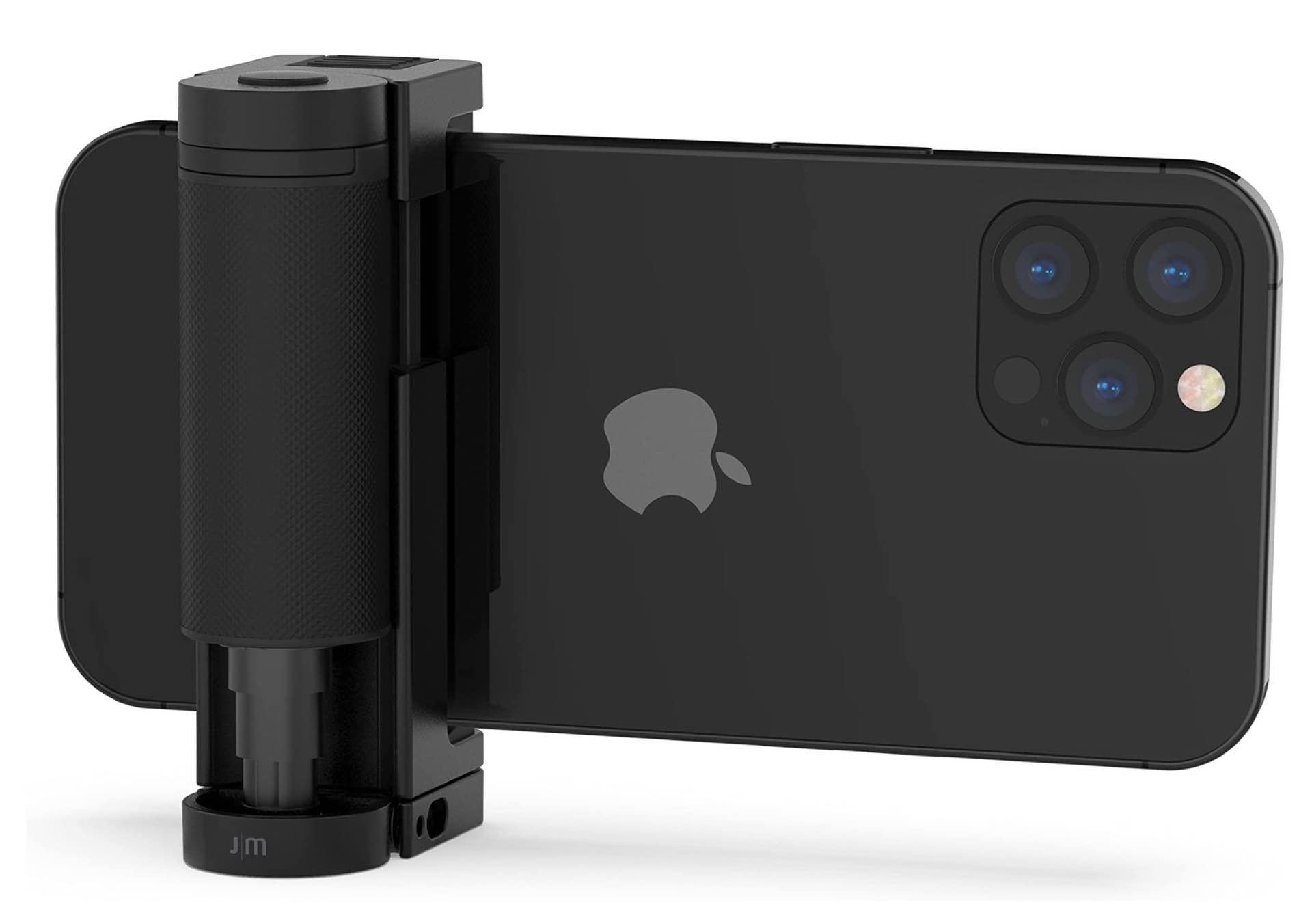 Following a very successful Kickstarter campaign back in December, Just Mobile's second-generation ShutterGrip is now available for purchase and ready to change your whole smartphone photography game.
The most obvious function of the ShutterGrip 2 is that it adds a camera-style grip to just about any iOS or Android phone, making it much more comfortable to shoot with. On top of the grip is a Bluetooth-connected shutter button, making it feel even more like the real deal.
Interesting Links From Our Friends and Around the Web »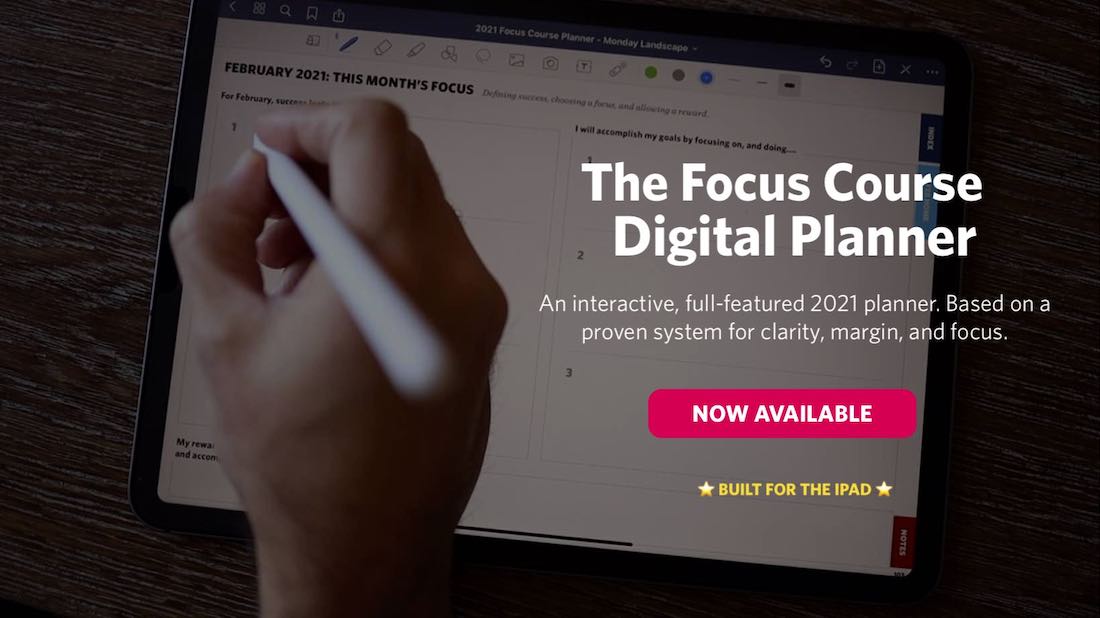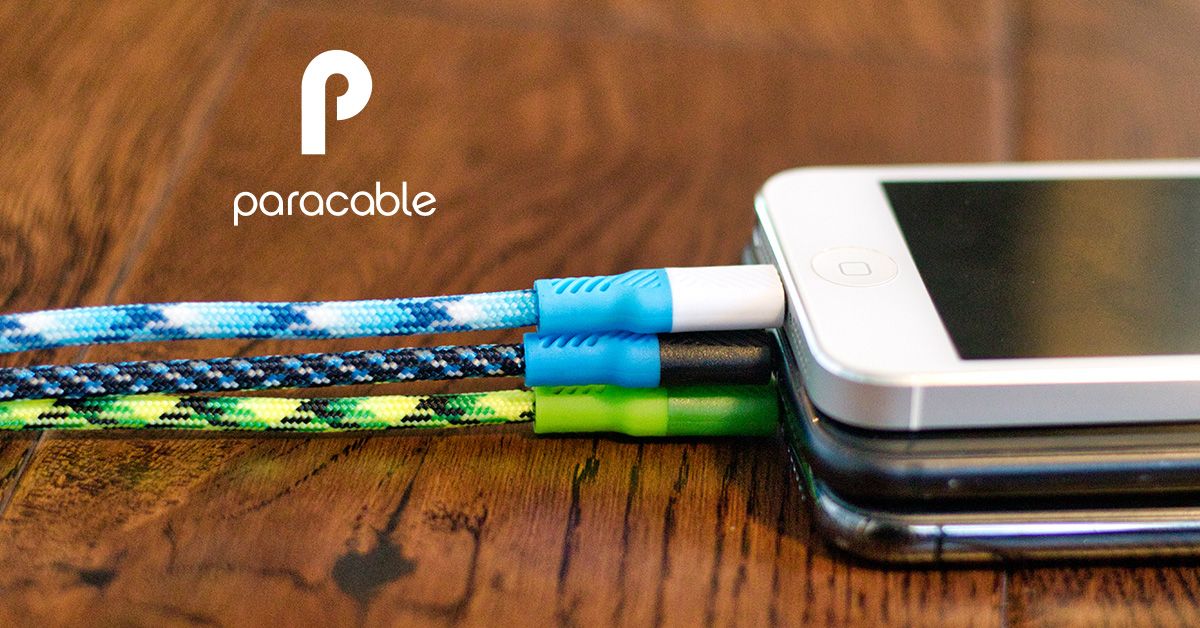 Charging your phone doesn't need to take hours. With the latest technology you can charge your iPhone 8 or newer up to 50% in just 30 minutes. Here's how you can get these lightning fast charging speeds for your phone:
Check out Paracable's Fast Charge bundle that includes an extremely durable charging cable along with an 18W Quick Charge Power Delivery Dual Charger.
The charging cable has been shown to surpass 35,000 lifetime bends, meaning these cables have a lifespan that is 5x that of standard charging cables.
Harnessing the power paracord, a rope with a minimum breaking weight of 550lbs and was even used by astronauts for repairs on the Hubble telescope, their patent-pending 32-bit weave ensures their cables are built to last (that's why every purchase comes with a 2-year full replacement warranty).
Want to add this fast charge bundle to your setup? Learn more here
---
Our thanks to Paracable for sponsoring the site this week!