Asier G. Morato's Mac and iOS Setup
June 21, 2021
In this series, we post a new interview with someone about what software they use on their Mac, iPhone, or iPad. We do these interviews because not only are they fun, but a glimpse into what tools someone uses and how they use those tools can spark our imagination and give us an idea or insight into how we can do things better.
New setup interviews are posted every Monday; follow us on RSS or Twitter to stay up to date.
---
Who are you and what do you do?
Hi! My name is Asier G. Morato, and I'm the co-founder of Chubby Apps. We're an indie app studio from the north of Spain (Europe) who believes that technology should be easy to use. We make apps with a cute design that don't need a user manual, are fully accessible, improve people's lives, and also respect your privacy.
I'm currently building Cori, our first app that is aimed to simplify the life of people with diabetes. We just launched it on public beta, so I spend my days writing code, designing new screens, and planning our roadmap with all the feedback we're gathering. You could say that my life has changed a lot since my last setup, and you wouldn't be wrong.
What is your current setup?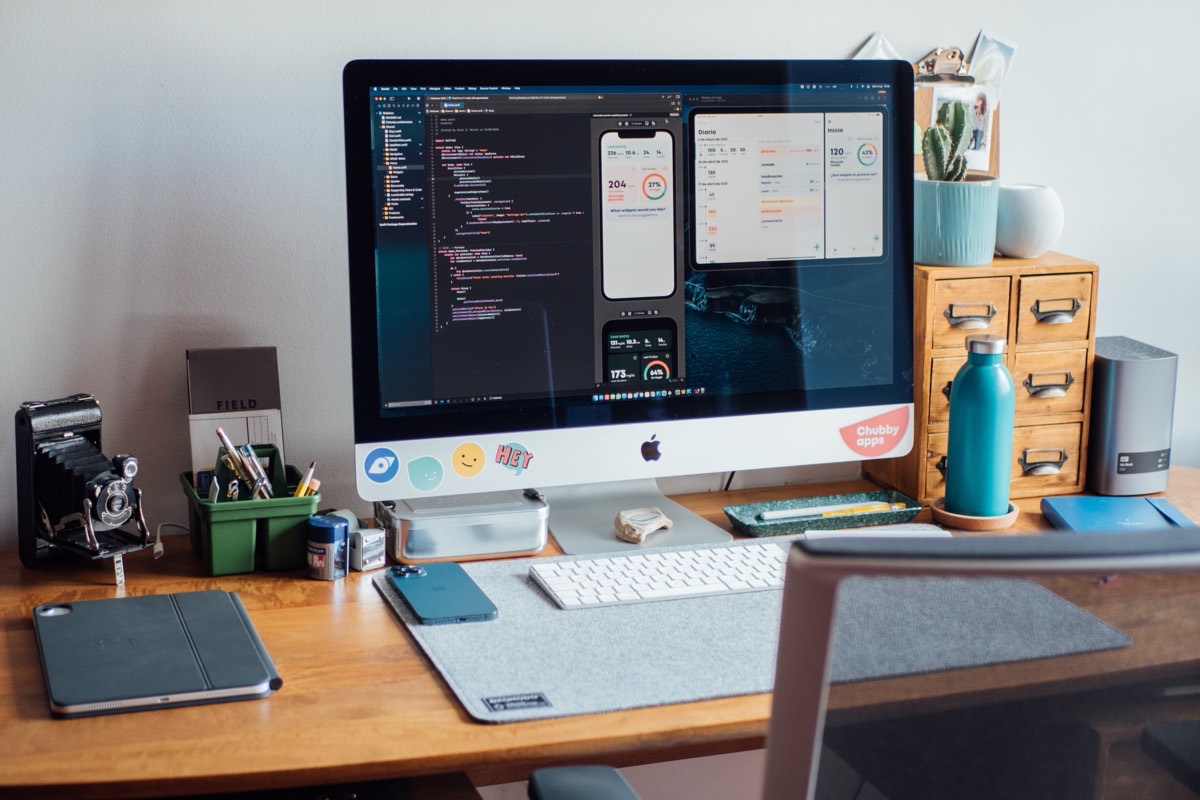 I have a 2020 27" iMac with an 8 core Intel i7, 40 GB of RAM and 1 TB SSD. I waited until they unveiled the M1 Macs, but finally chose the iMac to avoid any weird early adopter bugs on a production machine.
Where can we find your macOS wallpaper?
It's the default one of macOS — nothing fancy.
What software do you use and for what do you use it?
I spent most of my day planning and coding, so my two most-used apps are Xcode and Notion. Xcode is really scary when you start learning to code, but once you get around its quirks it kinda clicks in your mind. I'm a fan of the new SwiftUI Previews, but they need so much power that if you have a slow computer it's unusable.
Notion is the first note-taking app that scales well to large projects like building an app. I really love how you can make a small wiki with tasks, roadmaps, design documents, and much more with almost real-time collaboration. It's great to see the big picture.
For the day-to-day tasks I use Things. I love the way they've simplified something as complex as managing your tasks. A small trick: add an emoji before any project or area to make it more visual.
Other tools that I really enjoy are apps like:
How would your ideal setup look and function?
Even though I love this iMac and it is, by far, the best Mac I've ever had, I really miss a more portable/flexible setup. I would love to have a retina monitor and a redesigned MacBook Pro with the second generation Apple Silicon chip. Or even better, a 13" M1 iPad Pro with Magic Keyboard, but only if iPadOS 15 is a big leap that brings real external display support and Xcode. We'll see what happens at WWDC this year.
---
Which iPad do you have?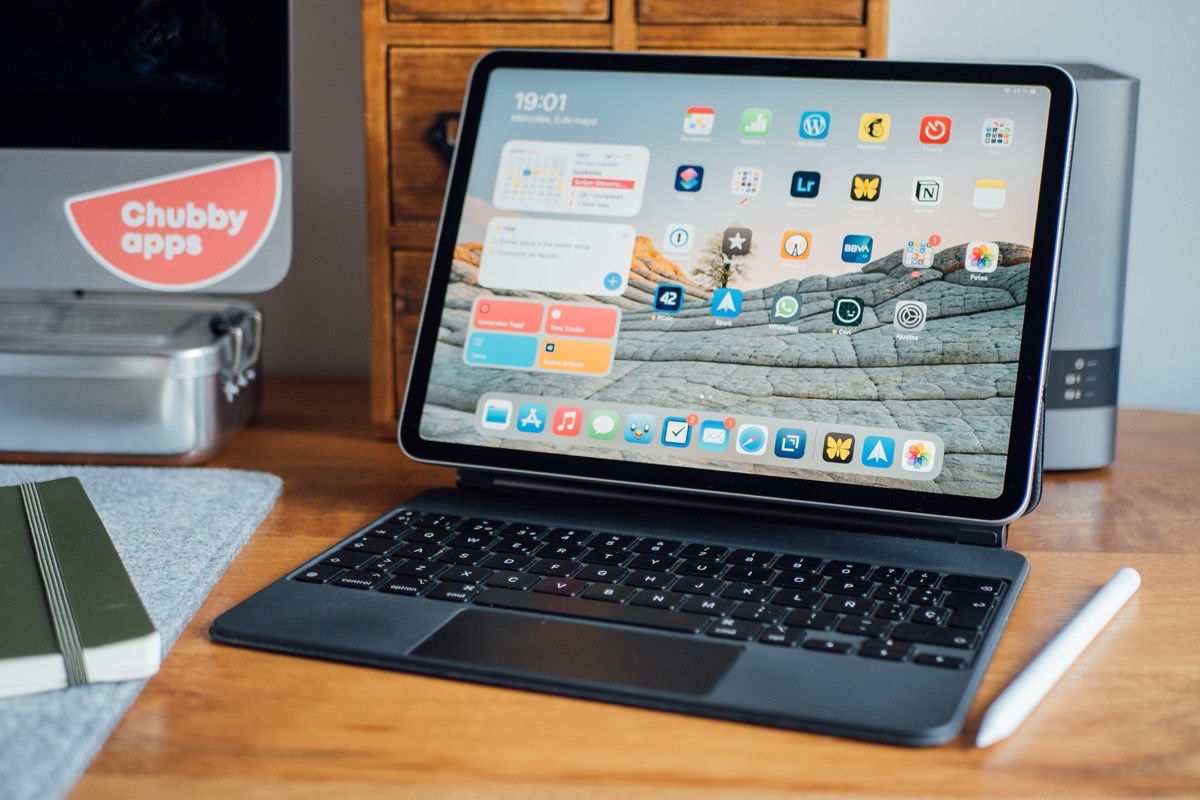 I have a 256 GB 11" iPad Pro from 2018 in silver, with the Magic Keyboard and the Apple Pencil.
Where can we find your wallpaper online?
It's the default one of the default ones on iPadOS 14.
How are you using your iPad on a daily basis?
Because of the pandemic (and certain iPadOS limitations) I haven't been using my iPad Pro as much as I'd like lately. I love the iPad for organizing myself, answering emails, taking notes, going to meetings, or sketching some designs for my apps with the Apple Pencil. If I am away from home and inspiration comes to me, I make small prototypes in Swift Playgrounds, although what I really would like is to have a version of Xcode.
What apps do you use the most, and why?
Like on my iMac, I spend a lot of time on Notion, but I don't like it as much. It really needs an offline mode and a more native design. On the other hand, Things really shines on iPad. I love how you can write with the Pencil anywhere to create a task.
One of my favorite iPad apps is Linea Sketch. I'm not very good at drawing, but it's perfect to sketch a few quick wireframes for a new feature for Cori. I also love using apps like Shortcuts (which got me into programing), Working Copy (one of the best GIT clients on any platform), and Timery.
---
What iPhone do you have?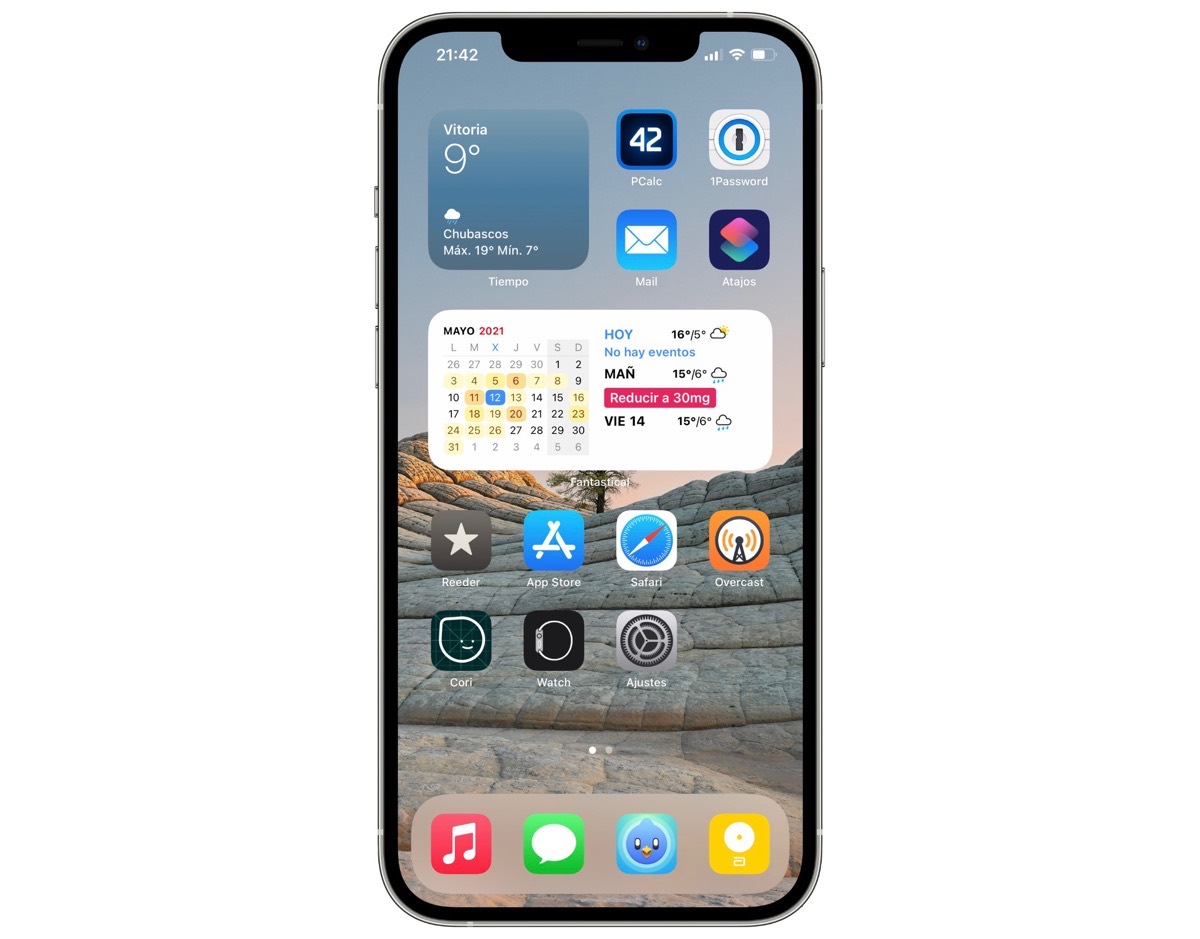 I have a 128 GB iPhone 12 Pro Max in Pacific Blue.
Where can we find your wallpaper online?
It's the default one of the default ones on iOS 14.
What apps do you use the most, and why?
As a dev I felt inspired by using apps like Things, Fantastical, CARROT Weather, Timery, PCalc, Reeder or Overcast. They have a great design, they work like a Swiss watch, and they are always the first to integrate new system features.
I have to admit that I'm in love with the camera of the iPhone 12 Pro Max. The quality of the pictures is incredible. I haven't used my big camera in a few months thanks to ProRAW and Adobe Lightroom.
---
There are more Sweet Setup interviews right here.
Want to share your setup? We'd love to hear from you. Just fill out this form with some basic information and we'll be in touch.
---
Wait. There's a Bonus….
Custom Productivity Templates
We have a set of custom productivity templates that work well with the iPad app, GoodNotes. And if you want to try them out, we've put together a free guide that can help you.
We'll show you…
How to create and save custom page templates in GoodNotes.
How to use those page templates to transform GoodNotes into your own productivity notebook (or any other type of notebook replacement).
Plus, we also have included a couple of our custom productivity templates for you to get started with. These templates are right out of our popular productivity course.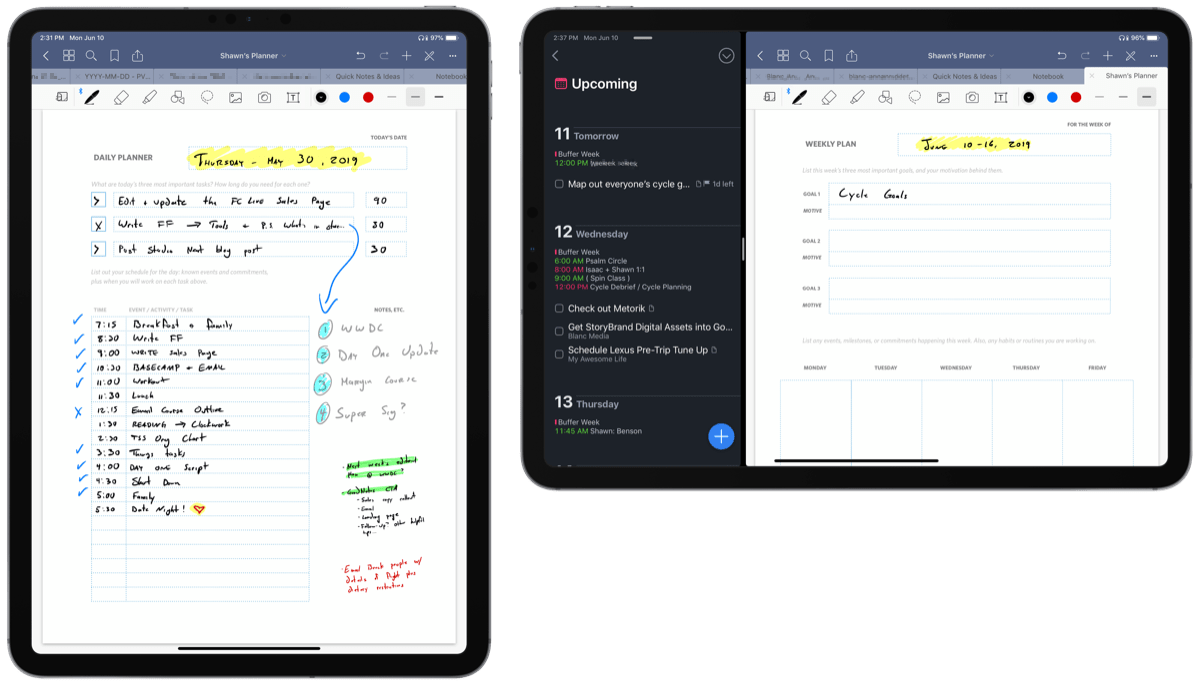 The custom templates and the guide are available for FREE to our email subscriber community. And you can get it right now. By joining the Sweet Setup community you'll also get access to our other guides, early previews to big new reviews and workflow articles we are working on, weekly roundups of our best content, and more.