An Update to Our Pick for the Best Bible App on iOS
June 16, 2020
We just updated our app pick for the best Bible app on iOS. While the overall winner is still the Bible App by YouVersion, we took a deep look at the new features and some of the new contenders that have popped up in the last couple of years. Unfortunately for the competition, it's a little bit of an unfair comparison. It's kind of amazing what you can get for free in YouVersion's Bible App, and they keep adding new features like group reading plans and shared prayer lists.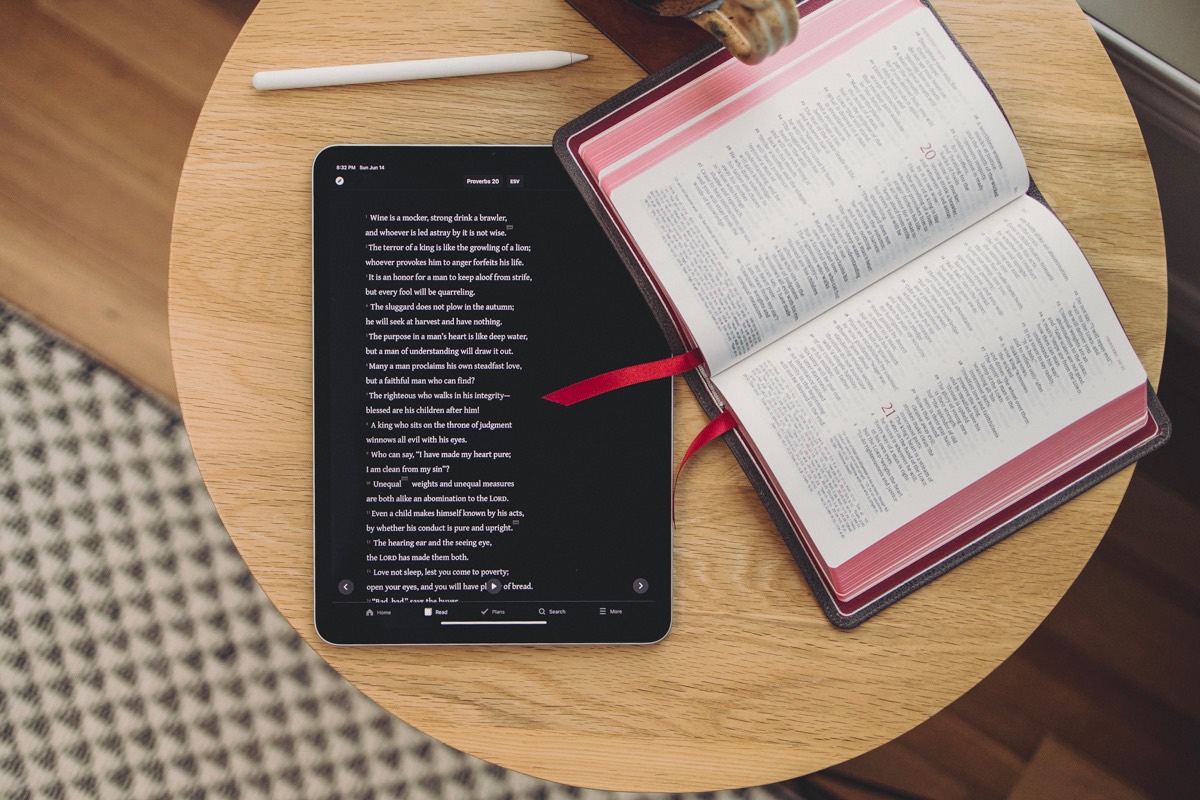 We also added a new section on serious study tools like Logos and Accordance. These are professional tools (with prices to match), but we look at some of the advantages they offer over the standard reading apps. And while we like Logos because it's design is a little bit nicer, either one can give Bible scholars or clergy members who could use a little help with all of their study and sermon prep a serious productivity boost.
Head on over to the updated review to get the full scoop.
Must-Have, Most-Used Apps for Thinkers
We spend an inordinate amount of time sorting through hundreds of apps to find the very best. Our team here at The Sweet Setup put together a short list of our must-have, most-used apps for writing, note-taking, and thinking.