An Update to Our iOS Bible App Review, WWDC 2020 Live Reactions Event, and More
June 19, 2020
Here are the things we published this week. You can also stay up-to-date by following us on Twitter and RSS.
Also, we have a weekly email newsletter that sums up all the new and cool things published to the site. If you like to stay up-to-date via email, then you should sign up here.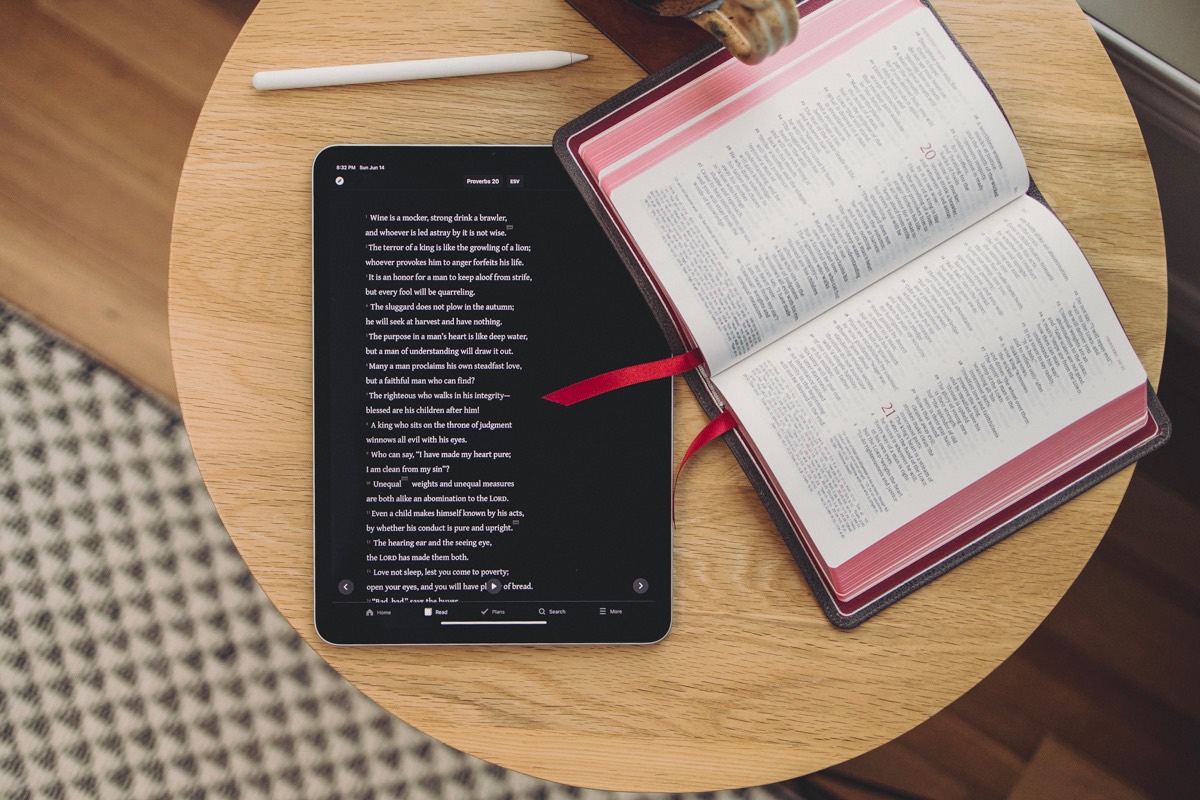 We just updated our app pick for the best Bible app on iOS. While the overall winner is still the Bible App by YouVersion, we took a deep look at the new features and some of the new contenders that have popped up in the last couple of years. Unfortunately for the competition, it's a little bit of an unfair comparison. It's kind of amazing what you can get for free in YouVersion's Bible App, and they keep adding new features like group reading plans and shared prayer lists.
Next week is WWDC 2020, and it's fixing to be a doozy.
Will Apple be announcing new iMacs? What updates will there be to iPadOS now that it's been a full year? What one more thing might there be?
About an hour after the keynote is over, we'll be hosting our own live, WWDC Keynote Reactions webstream for anyone in the TSS community to join in and watch.
Join Shawn Blanc along with Mike Schmitz, Rosemary Orchard, and Josh Ginter for some nerdy fun as we talk through the announcements from Apple, what things are exciting to us, and what it might mean for us all.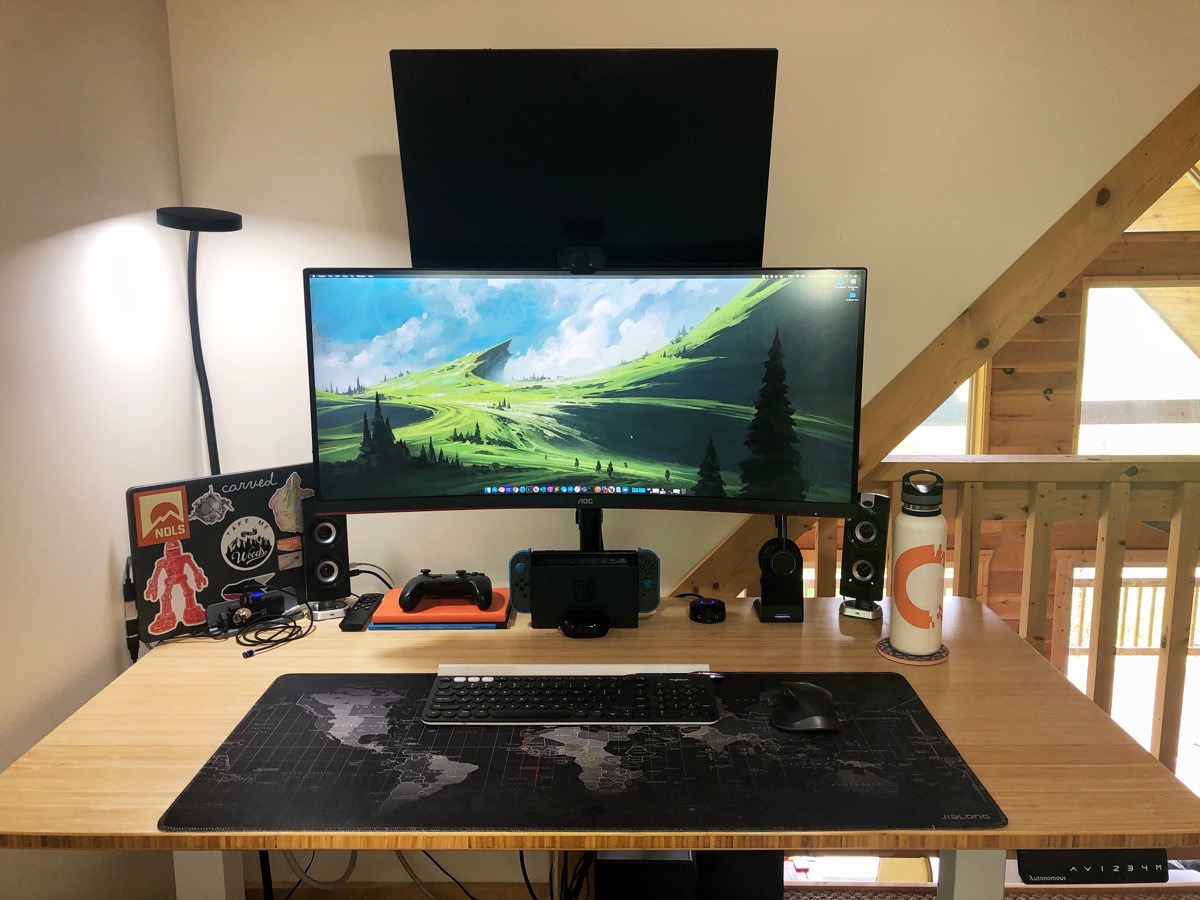 Jonathan Pulley is a Senior Consultant for a software company specializing in data analytics, data warehousing, and business intelligence, and he also dabbles in photography and gaming.
Work From Home….
30% Off The WFH Course Bundle
Get our task and time management mini-course (All the Things (Analog)), plus with our Day One in Depth screencast course. This "WFH Bundle" is 30% off right now.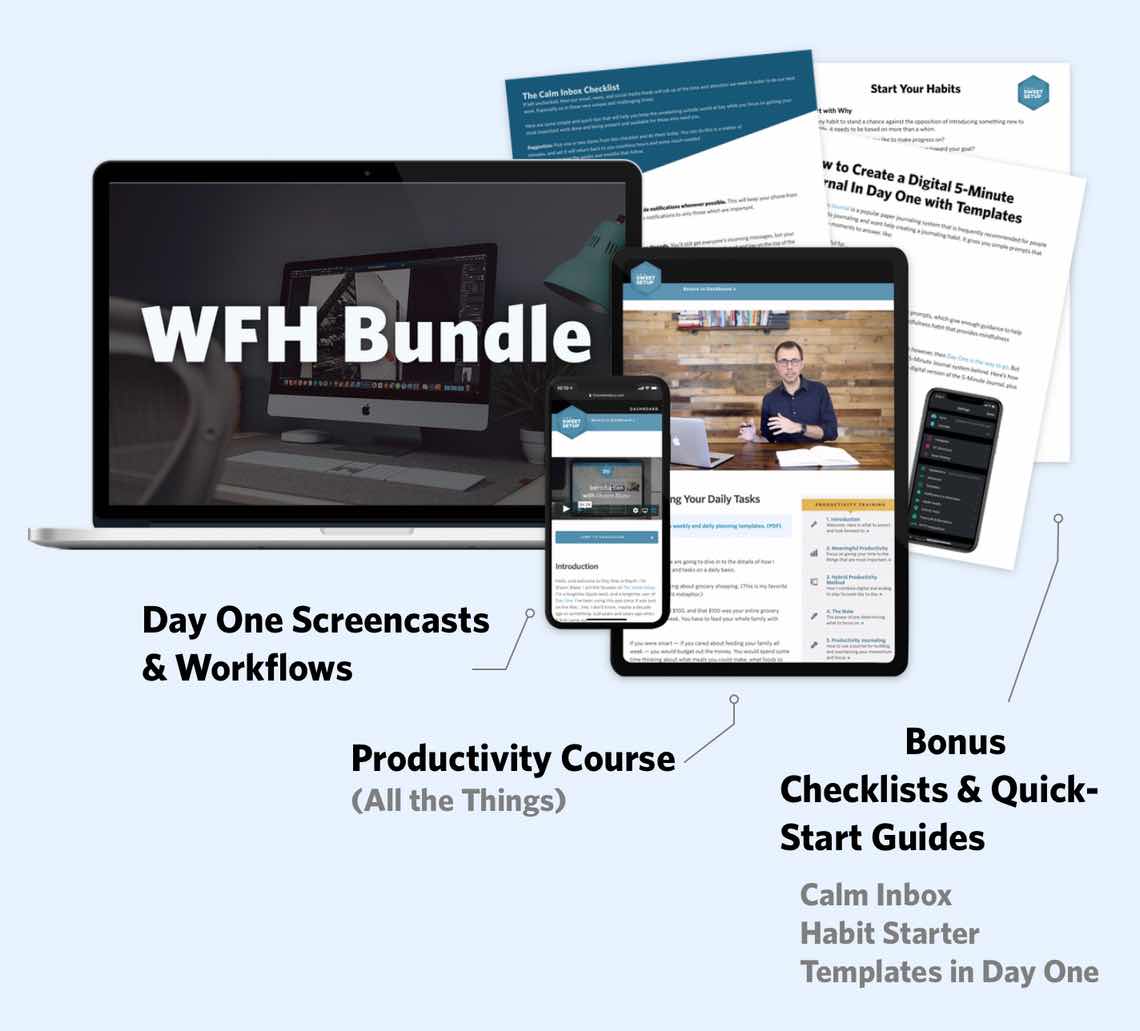 We'll show you…
How to schedule your day for maximum productivity in the least amount of time. This is especially helpful if you and your significant other are juggling responsibilities of kids and home life while also trying to do work.
Weekly planning and reviewing. A great way to get ahead of your upcoming week so you can be prepared and have a priority of what needs to be done.
Custom Productivity Templates: These are a few of the main PDF templates that you can print out or use on your iPad in order to follow along.
How to use Day One, the best journaling app out there: which can help with reducing stress and anxiety, celebrating your wins each day, and keeping a log of what is happening in life right now.
Bundle Bonus: The WFH Bundle also includes three bonuses: The Calm Inbox Checklist, the Habit Tracking Quick-Start Guide, and Using Day One templates for the 5-Minute Journal.
Normal Price: $68
WFH Bundle Price: $47 (You save $21)
Marius Masalar put together a thorough impressions piece on the latest email service, Hey.
Hey is a new email service (not just a new email app but an entire new system) from the makers of Basecamp. The discussion around Hey has, so far, been mostly about its troubled App Store experience.

I'm going to side-step that entire discussion to talk about the product itself. I've had access since launch and have gathered a few early impressions.

My main take-away is that I like this a lot and will most likely pay to keep using it as my main email system, but I want to dig into a few of the concerns I have so far.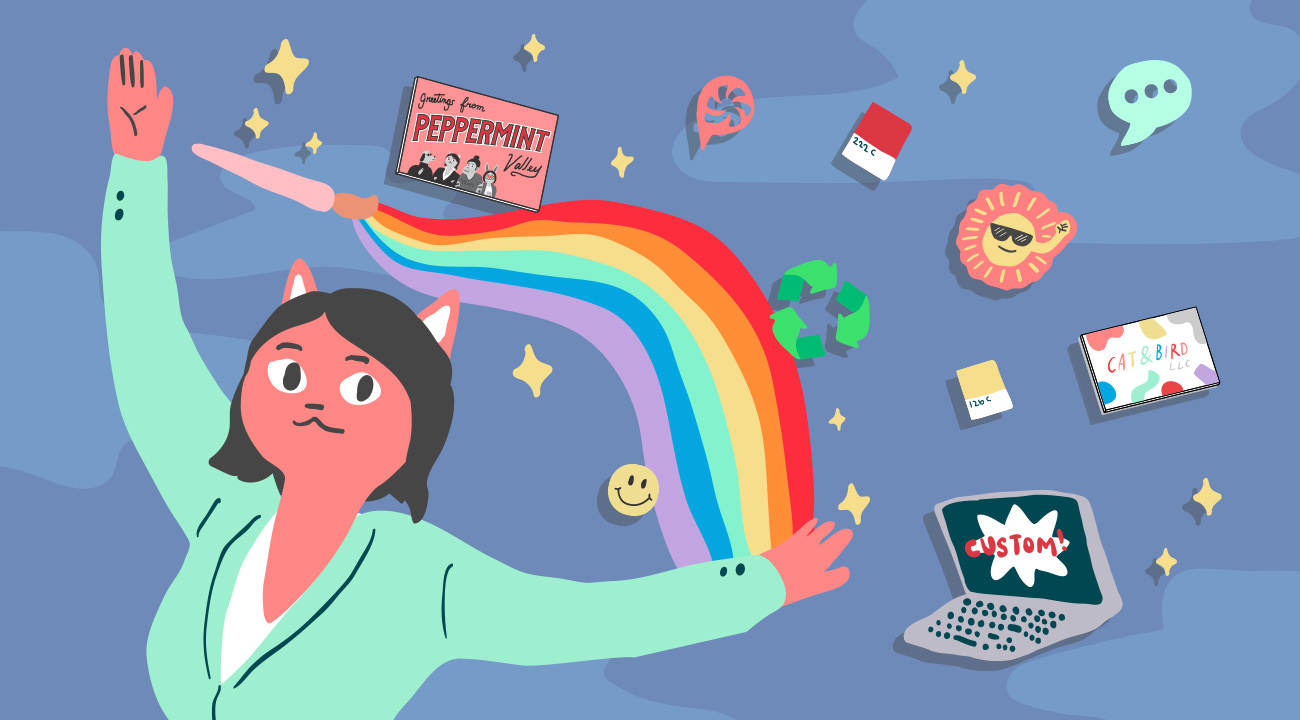 Print Peppermint is a refreshingly creative online printer specializing in uniquely high-end business cards with special finishes like: foil stamping, die cutting, embossing, letterpress, edge painting, & more.
Our meticulously curated family of thick and premium papers includes 100% Cotton, Soft-Touch, Triplex Layered, Clear-Frosted Plastic, Onyx Black Suede, Recycled Kraft, and many more.
* * *
Over the last 7 years, Print Peppermint has produced thousands of innovative print projects for industry-leading creative companies such as: Vice, Google, Geico, Wendy's, and even printed circular die-cut business cards for Grammarly – one of our office-favorite web apps!
We hand-proof every single order, no matter how large or small.
We offer in-house design services like logo design and business card design
We have a free business card maker that lets you create a design from a blank canvas
We support our products with a 100% money-back quality guarantee
We offer amazing group-order discounts for businesses and organizations with multiple employees.
---
Our thanks to Print Peppermint for sponsoring the site this week!