Jonathan Pulley's Mac and iPhone Setup
June 15, 2020
In this series, we post a new interview with someone about what software they use on their Mac, iPhone, or iPad. We do these interviews because not only are they fun, but a glimpse into what tools someone uses and how they use those tools can spark our imagination and give us an idea or insight into how we can do things better.
New setup interviews are posted every Monday; follow us on RSS or Twitter to stay up to date.
---
Who are you and what do you do?
My name is Jonathan Pulley, and I am a Senior Consultant for a software company specializing in data analytics, data warehousing, and business intelligence. I also dabble in photography and gaming.
What is your current setup?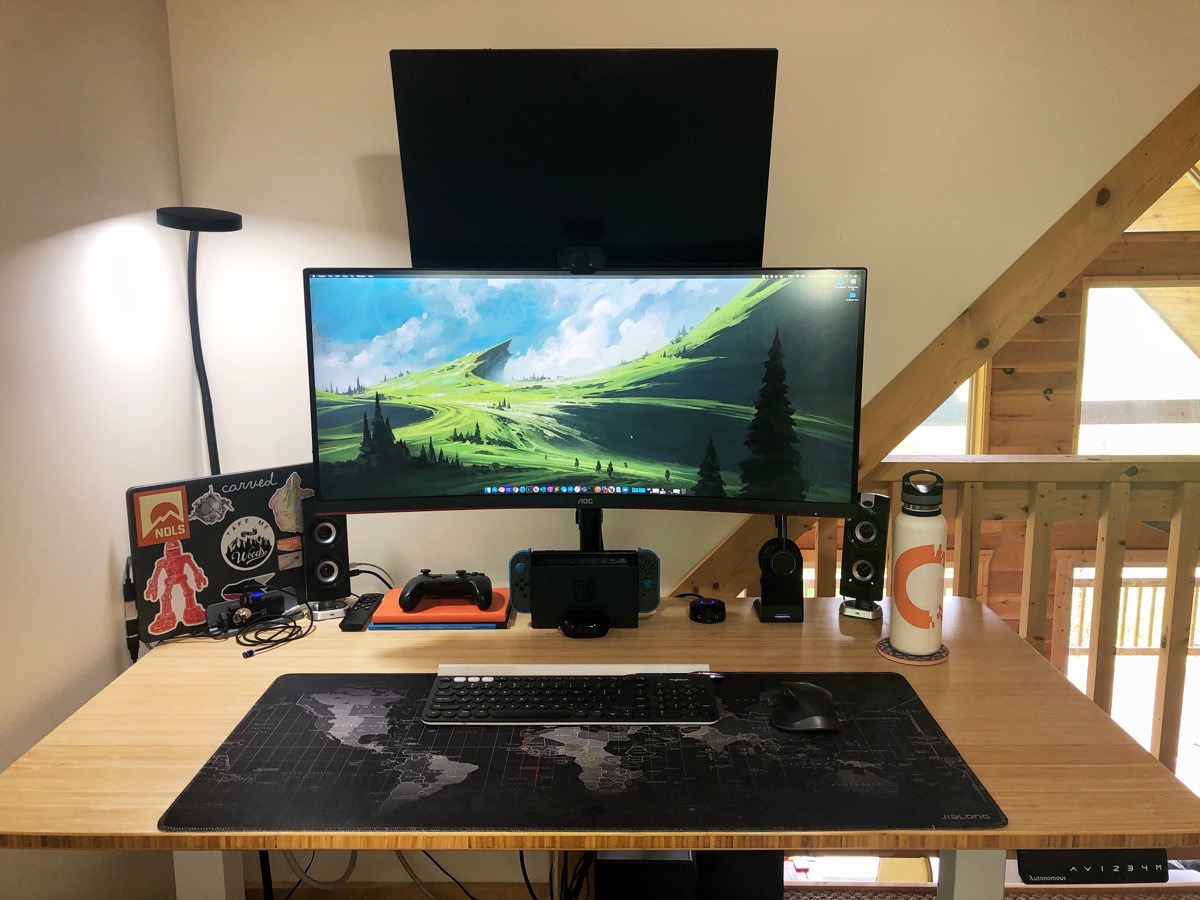 I currently use a 2017 15-inch MacBook Pro with a 2.8GHz i7, 16GB RAM, and running Catalina.
Where can we find your macOS wallpaper?
My wallpaper is from ArtStation.
What software do you use and for what do you use it?
Microsoft Office Suite: Everyday tasks for work and email
Slack: core communication application for both work and some personal use
Caprine: Facebook Messenger (to aviod going to the website in order to chat)
Messages: What is the world without text messages?
Google Chrome: preferred browser currently. Most used tool day in and day out as a ton of what I do is web-based
VMware Fusion: I run multiple virtual machines for both work and personal use
Sublime Text: Simply the best editor
iTerm 2: ssh, running scripts, command line, life
DBeaver: cross platform multi database tool
Docker: application containers and dev/test
Adobe Lightroom Classic: Photography editing and management
Adobe Photoshop CC: Photo editing and other graphic design
Plex: Music, movies, and TV shows on my local network
There are more, but these are the core apps I use on a daily basis.
How would your ideal setup look and function?
I just re-did my desk setup with a new monitor, lamp, etc. in order to get back to a minimalistic desk that I love and function best with. I don't think I would change anything at this time.
---
What iPhone do you have?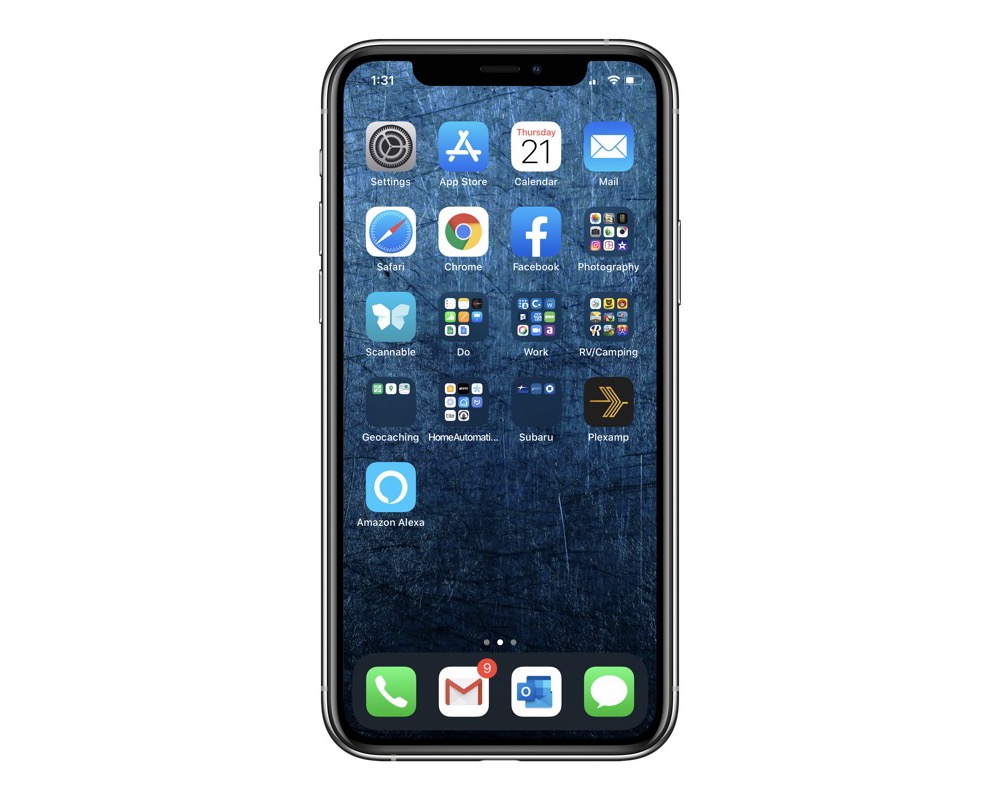 I currently use an iPhone X 256GB in Space Gray.
Where can we find your wallpaper online?
My lock screen and wallpaper are both from DeviantArt. I can't remember exactly where I got them because I found them both years ago.
What apps do you use the most, and why?
My phone is more of my photography, social, and outdoor device than anything else. I don't generally spend a ton of time on it, but do use it every day.
Which app could you not live without?
This one is hard, but it's a toss up between Slack and YouTube.
Slack because it allows me to be flexible with being at my desk to talk with co-workers, but YouTube because there is an infinite amount of knowledge availiable and I probably spend way too much time watching content there.
---
There are more Sweet Setup interviews right here.
Want to share your setup? We'd love to hear from you. Just fill out this form with some basic information and well be in touch.
---
Wait. There's a Bonus….
Custom Productivity Templates
We have a set of custom productivity templates that work well with the iPad app, GoodNotes. And if you want to try them out, we've put together a free guide that can help you.
We'll show you…
How to create and save custom page templates in GoodNotes.
How to use those page templates to transform GoodNotes into your own productivity notebook (or any other type of notebook replacement).
Plus, we also have included a couple of our custom productivity templates for you to get started with. These templates are right out of our popular productivity course.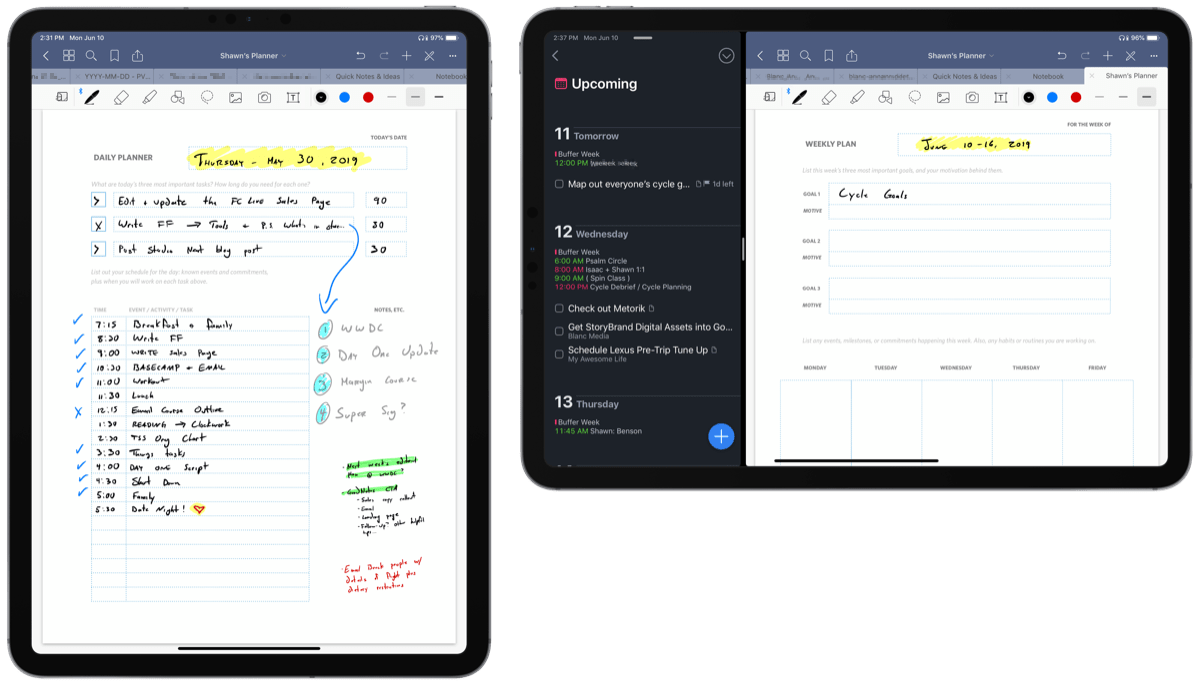 The custom templates and the guide are available for FREE to our email subscriber community. And you can get it right now. By joining the Sweet Setup community you'll also get access to our other guides, early previews to big new reviews and workflow articles we are working on, weekly roundups of our best content, and more.