An App for Sharing Live Photos, a Reader's Setup, Using and iPad for Web Development, and More
October 5, 2018
Here are the things we published this week. You can also stay up-to-date by following us on Twitter and RSS.
Also, we have a weekly email newsletter that sums up all the new and cool things published to the site. If you like to stay up-to-date via email, then you should sign up here.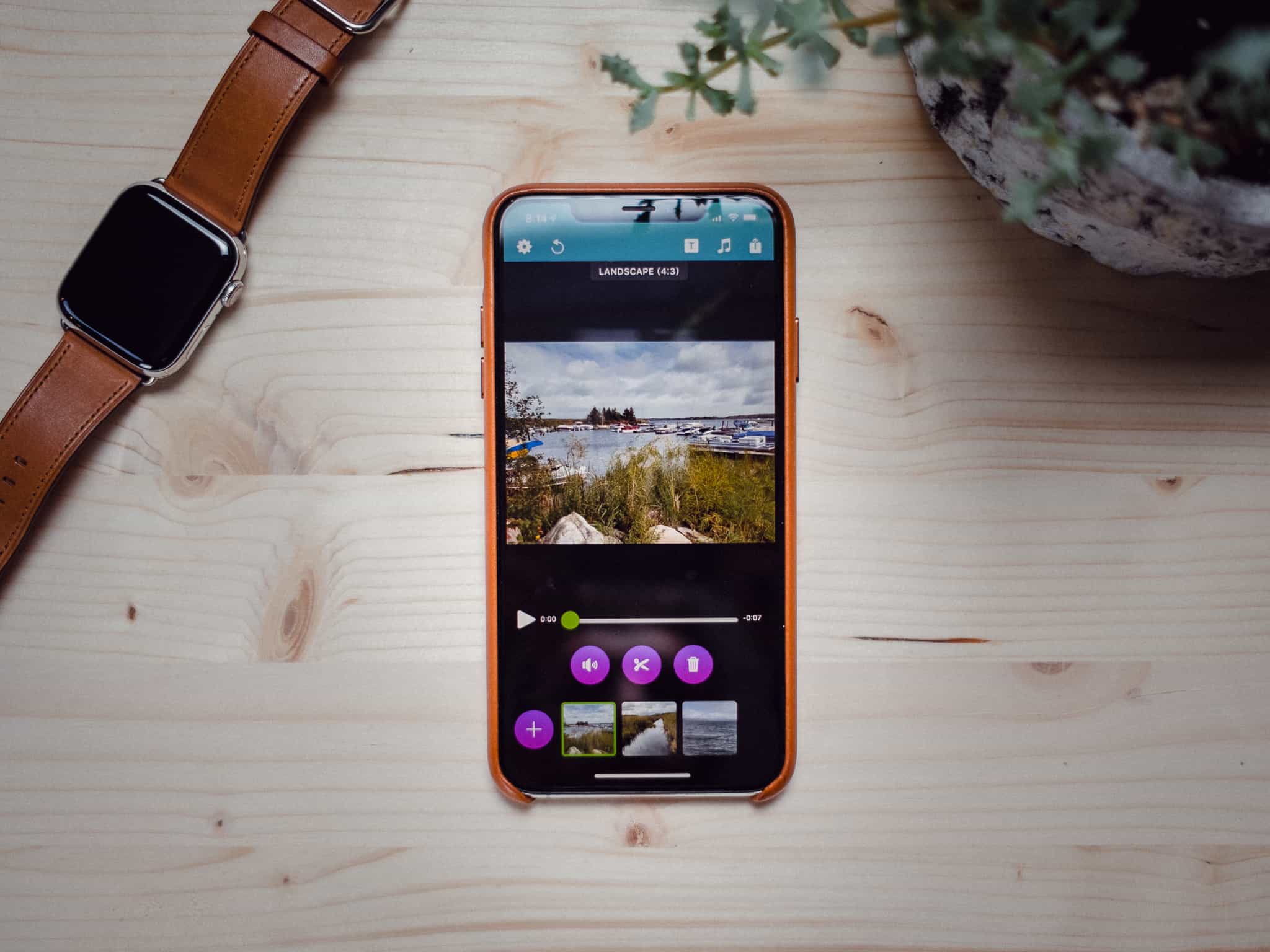 I love Live Photos. I raved about them — perhaps going overboard — just a few weeks ago. Live Photos provide the ultimate memory capturing experience and are best shared with friends and family.
Unfortunately, not everyone is convinced of Apple's smartphone prowess. For non-iPhone users to get at least some of the Live Photo experience, a Live-Photo-to-video converter is needed.
This is where Snapthread fits into my iPhone.
Get Our Best Photography Tips & Workflows
Transform your photos and edits from average to awesome with our in-depth, mobile photography course. It's jam-packed with training, ideas, and lessons that can literally transform your photography overnight.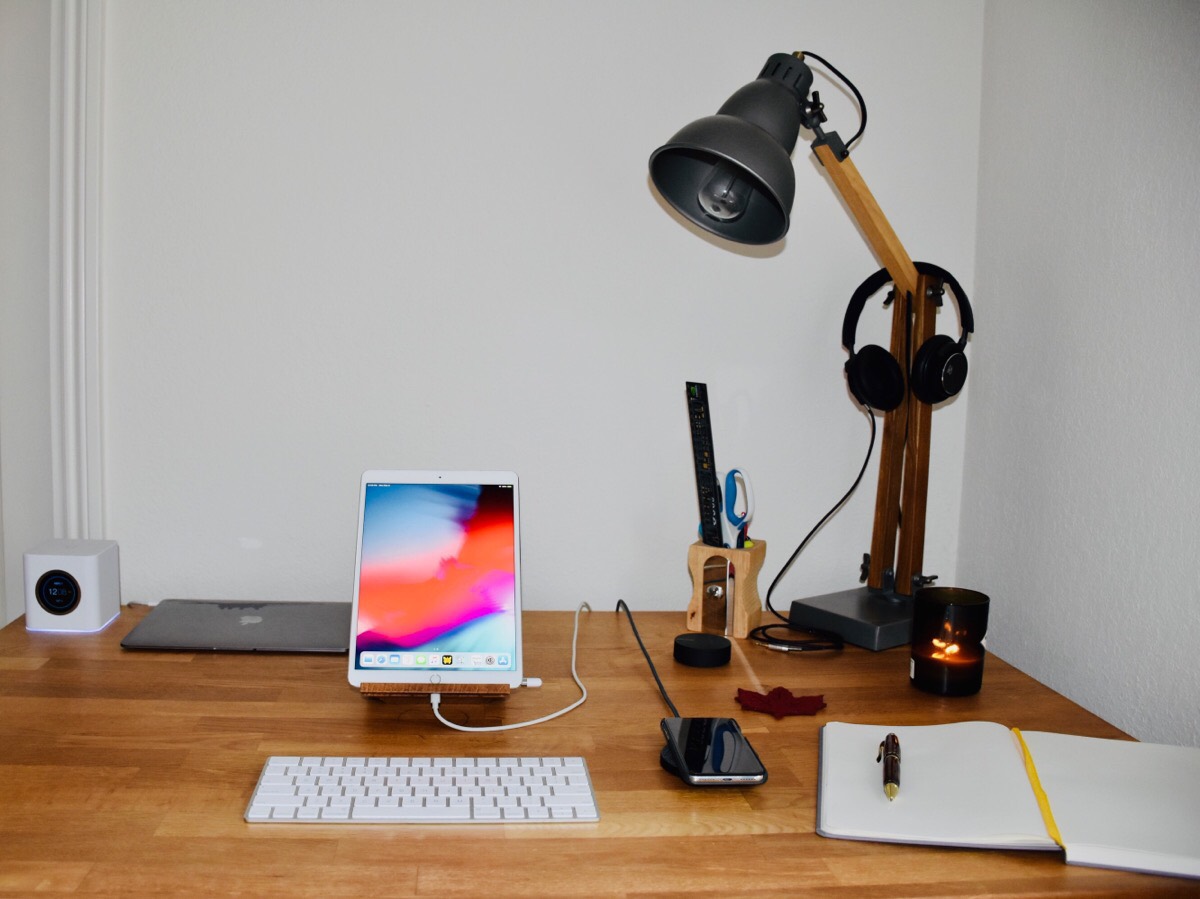 Roger Sherwood is based in the Bay Area and works at Cisco Systems in the sales group as a global industry lead.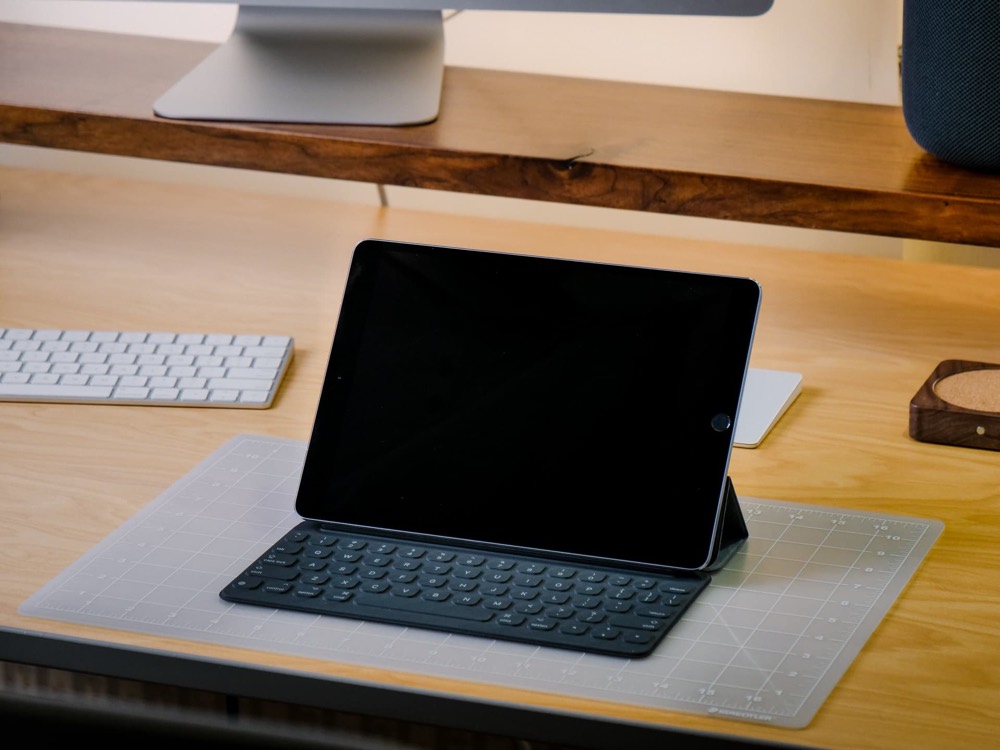 While some people have loved the latest editions of MacBook Pro keyboards, others have not. I fall on the side of not liking them at all, which left me with a choice to make with my aging 13" MacBook Air. Do I keep using it or look for alternatives?
After trying Linux and other machines, I turned to my 9.7" iPad Pro wondering if I could do all my work from an iPad. I already had my writing, audio editing, and video workflows nailed down with the iPad, but there was a gap for my web development work.
After some research, I was happy to find that it's quite possible to do all my web development work on an iPad in almost the exact same way I worked on my MacBook Air. Not only did this give me a much less expensive computer with which I could replace my MacBook Air, it also gave me a much more portable and focused work environment.
Here is how I do web development on my iPad Pro.
Bonus! One more thing…
The Complete Guide to Managing Tasks in Things (Video)
If you struggle to keep up with all your tasks, we can show you some organization tips that may help you.
We put together a video that shows you everything you need to know about a task in Things:
The difference between start dates and due dates and how to use them effectively.
How to set up reminders so you never forget an important task again.
How to use checklists for tasks that require more than one step.
How to configure daily, weekly, monthly, or even annual repeating tasks.
And more…
You don't have to use any of these things in your tasks if you don't want to. But knowing what they are and how they all work will help you be more organized, save time, and ensure you are using Things in the way that suits you best.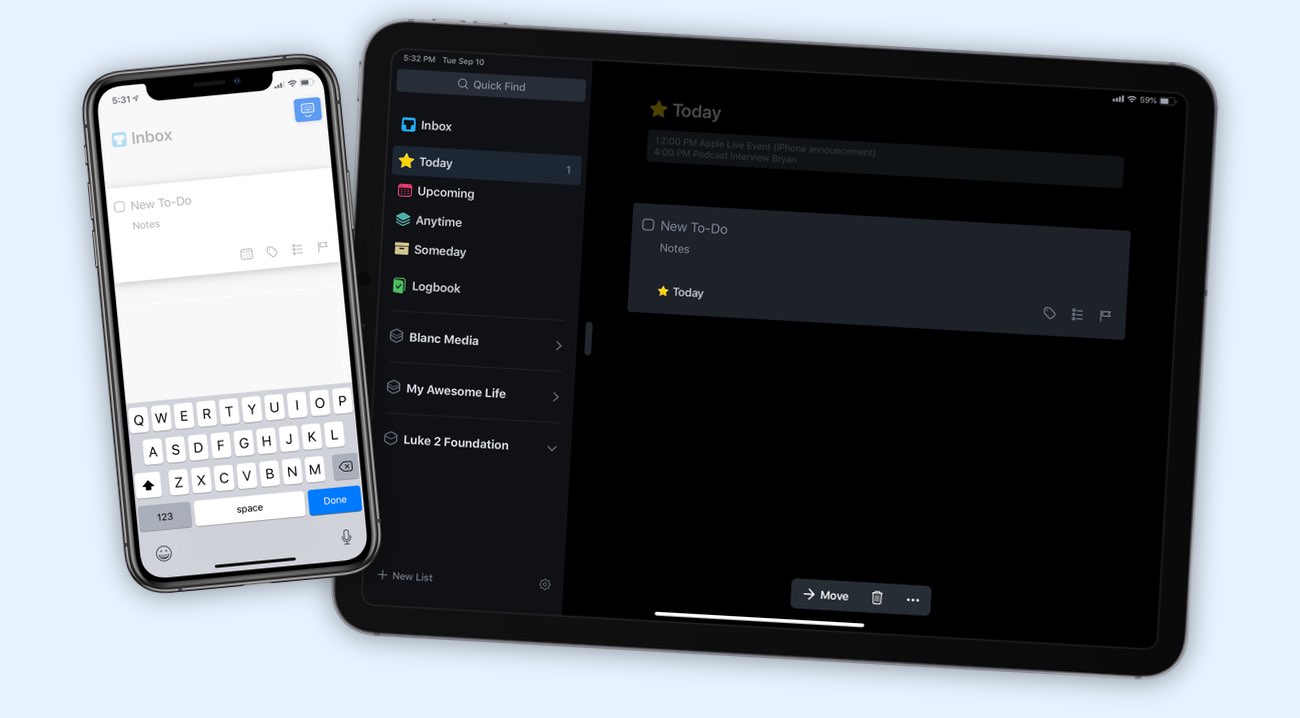 This video is something we have made available for free to our email subscriber community. You can get it right now. By joining the Sweet Setup community you'll also get access to other guides, early previews to big new reviews and workflow articles we are working on, weekly roundups of our best content, and more.
Following up on the post where we covered how to Show recently-closed tabs in Safari, we wanted to share how it's possible to go back within one single tab to see the previously-visited sites.
For a long time, I searched endlessly for a piece of personal finance software that fit my needs. We here at The Sweet Setup recommended (and still do recommend) Banktivity as the best app for managing personal finances and budgets, and last week, IGG Software released Banktivity version 7, bringing it up to date with the latest features for macOS Mojave.
Matthew Cassinelli is a regular contributor here at The Sweet Setup, and he recently published an outstanding guide on using the new Shortcuts app in iOS 12. The Youtube video tutorial is just shy of 10 minutes and is chock full of great advice on getting the most out of Shortcuts.
Bonus! One more thing…
In-Depth Video Tutorials to Use 1Password Like a Pro
If you struggle to keep your 10,000 usernames and passwords straight, let us show you how to take advantage of 1Password.
Our video course shows you everything you need to know about about securely storing passwords and other private information:
Save login information as you're browsing the web.
Easily search for and deploy your login information on the web (regardless of what device you're on).
Store other kinds of information, such as credit cards, personal info, secure notes, receipts, bank accounts, and more.
1Password uses state-of-the art encryption standards, so in case someone gets ahold of your computer, all that sensitive information stored in your password manager is safe and secure.
And more…
1Password is the best password manager our there, and we want to show you how to get the most out of it.
In September, Readdle shared an incredibly interesting and transparent look at the growth of their iOS app business. You might know Readdle from one of their popular apps, like Spark, PDF Expert, or Calendars, and their success (and failure) story is fascinating and full of valuable advice.
Building a sustainable and scalable business around apps in the App Store is not easy. We managed to survive and strive, while the majority of independent companies have had to shut down or have been acquired.
Wait! There's more….
How to Use Day One in Your Life
For a the best journaling app, you won't do better than Day One. And if you want to discover how to use this app more regularly, and take full advantage of all its features, then we have some video screencasts that can help you.
In our course, Day One in Depth, you get 8 video screencasts that will take you line by line through every feature, setting, preference, and option found in Day One.
We'll show you…
Complete walkthrough of the Mac and iOS apps.
How to create and customize your journal entries (from text, to photo, to audio)
How to find, filter, export, and more.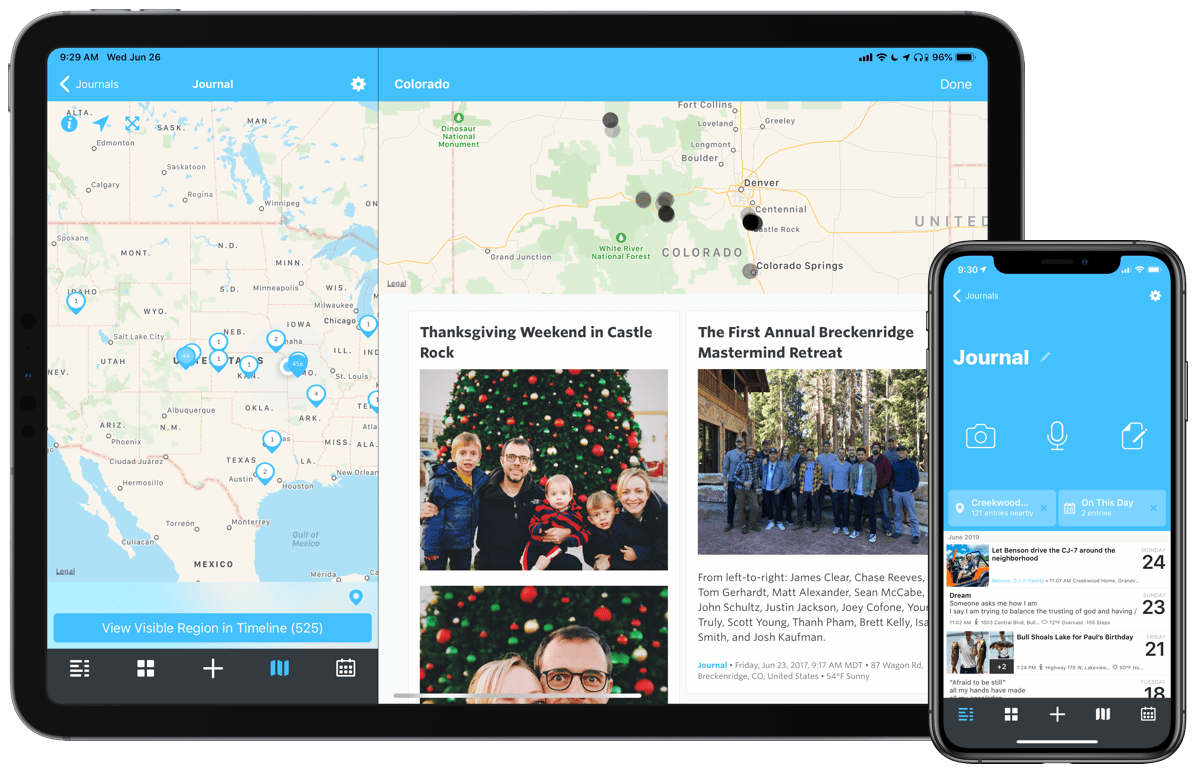 Plus! You will get bonus tips, workflows, and tutorials for how best to use Day One to suit your own needs: from a morning writing time to a photographic travel log, to weekly reviews and productivity journaling — Day One can do it all and we will show you how.