A Close Look at the 2021 14-inch MacBook Pro, Course Library Offer, and More
November 26, 2021
Here are the things we published this week and last. You can also stay up-to-date by following us on Twitter and RSS.
Also, we have a weekly email newsletter that sums up all the new and cool things published to the site. If you like to stay up-to-date via email, then you should sign up here.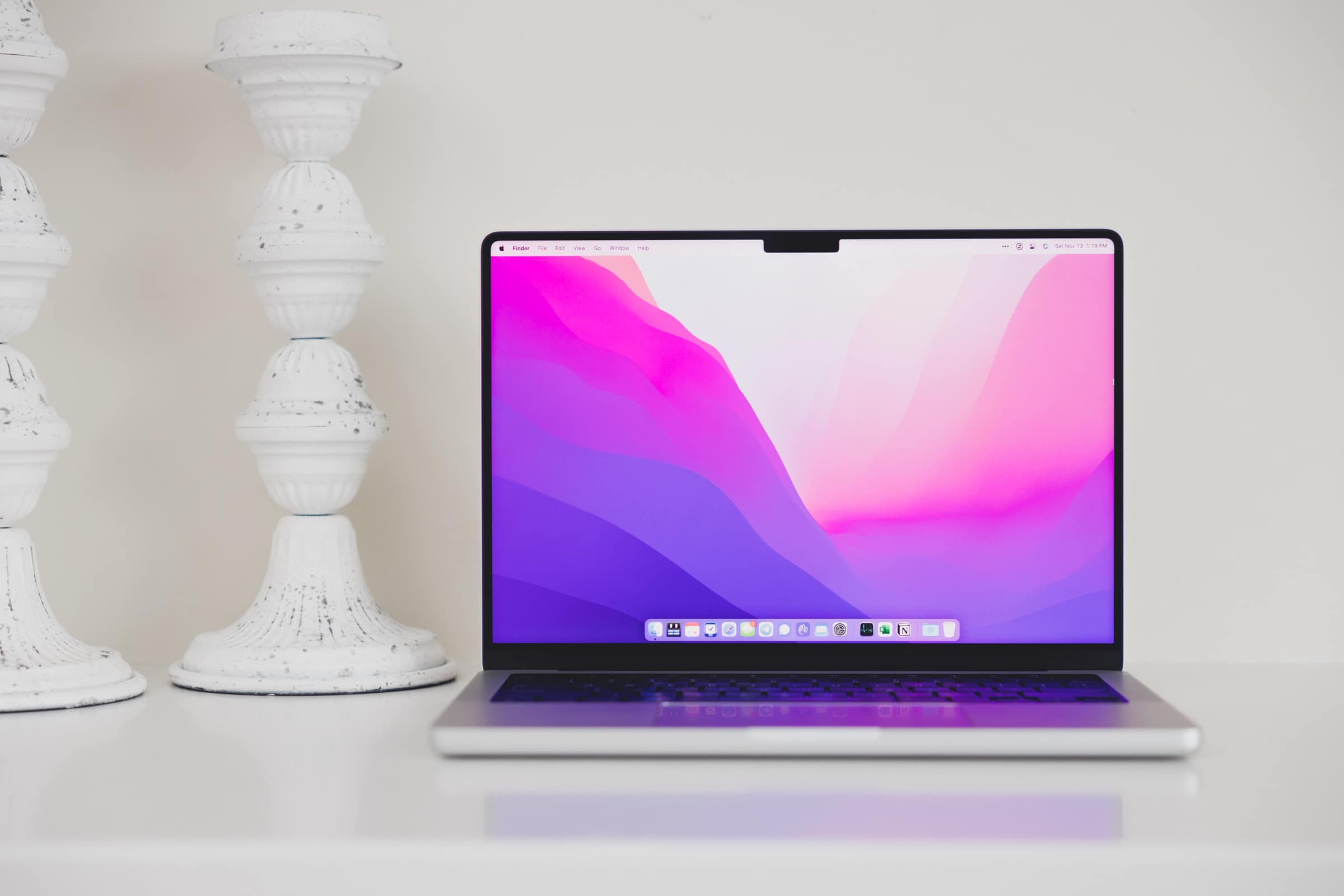 There are hundreds of great M1 Pro and M1 Max MacBook Pro reviews out there, many written by folks who use these computers to their max.
We here at The Sweet Setup are mostly writers though. Some of us create screencasts and do some heavier photo editing. Some do some heavier video editing. Others have their main careers that require a little more horsepower. Me, I run Windows on a Mac through Parallels 17. It's semi-computer-intensive, but it's not that strenuous. I'm not sure anyone here would really push this MacBook Pro to its ceiling.
So for this MacBook Pro, I'm going to stick with what I do best: photography and small personal anecdotes.
Below are some quick thoughts on the new 14-inch M1 Pro MacBook Pro and a close look at the 2021 MacBook Pro's physical design.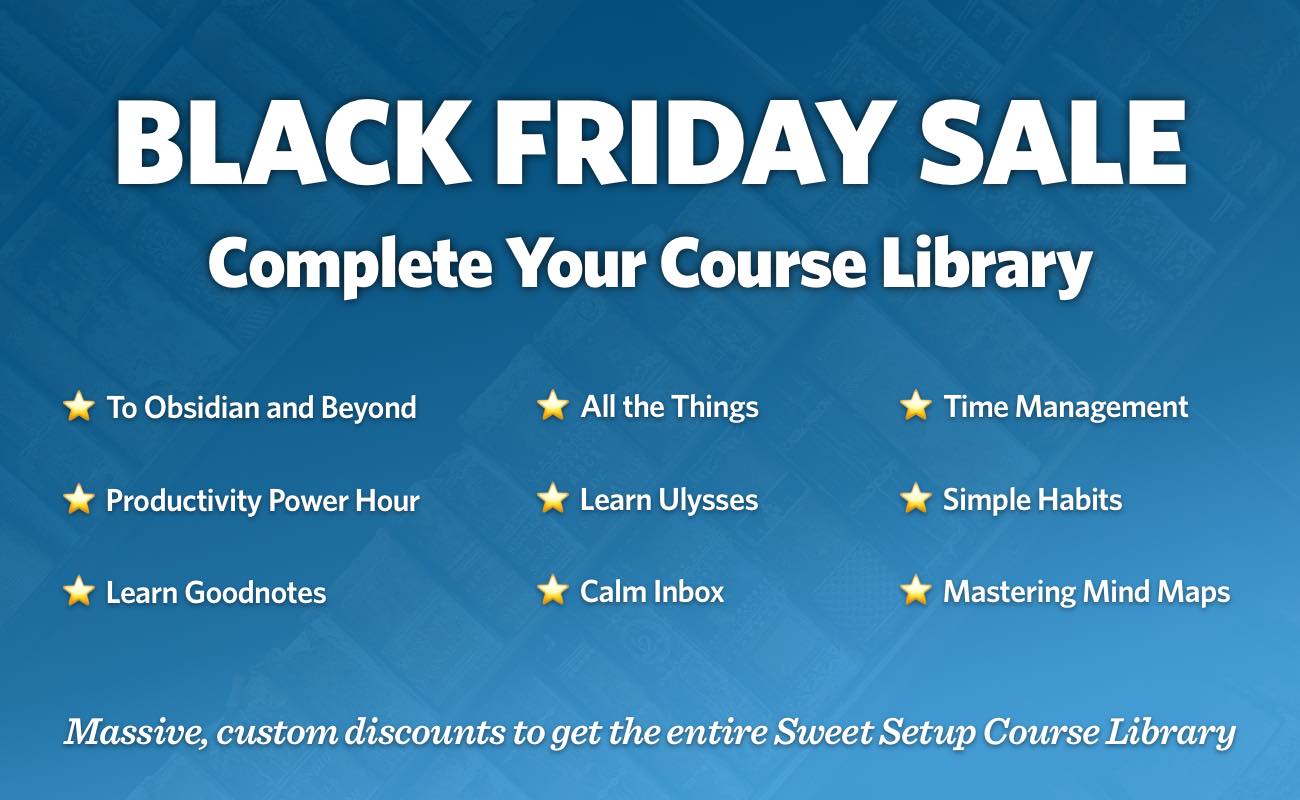 For Black Friday at The Sweet Setup, we are bundling together our entire course library and offering it at a massive discount.
There are a total of nine courses in the TSS Library. From productivity apps and workflows, writing, idea development, personal knowledge management, time management, email, and more.
This includes our brand-new, Obsidian course as well as our new Simple Time Management course. It also includes our best-selling courses such as All the Things and Learn Ulysses. This is, quite literally, our entire library of courses.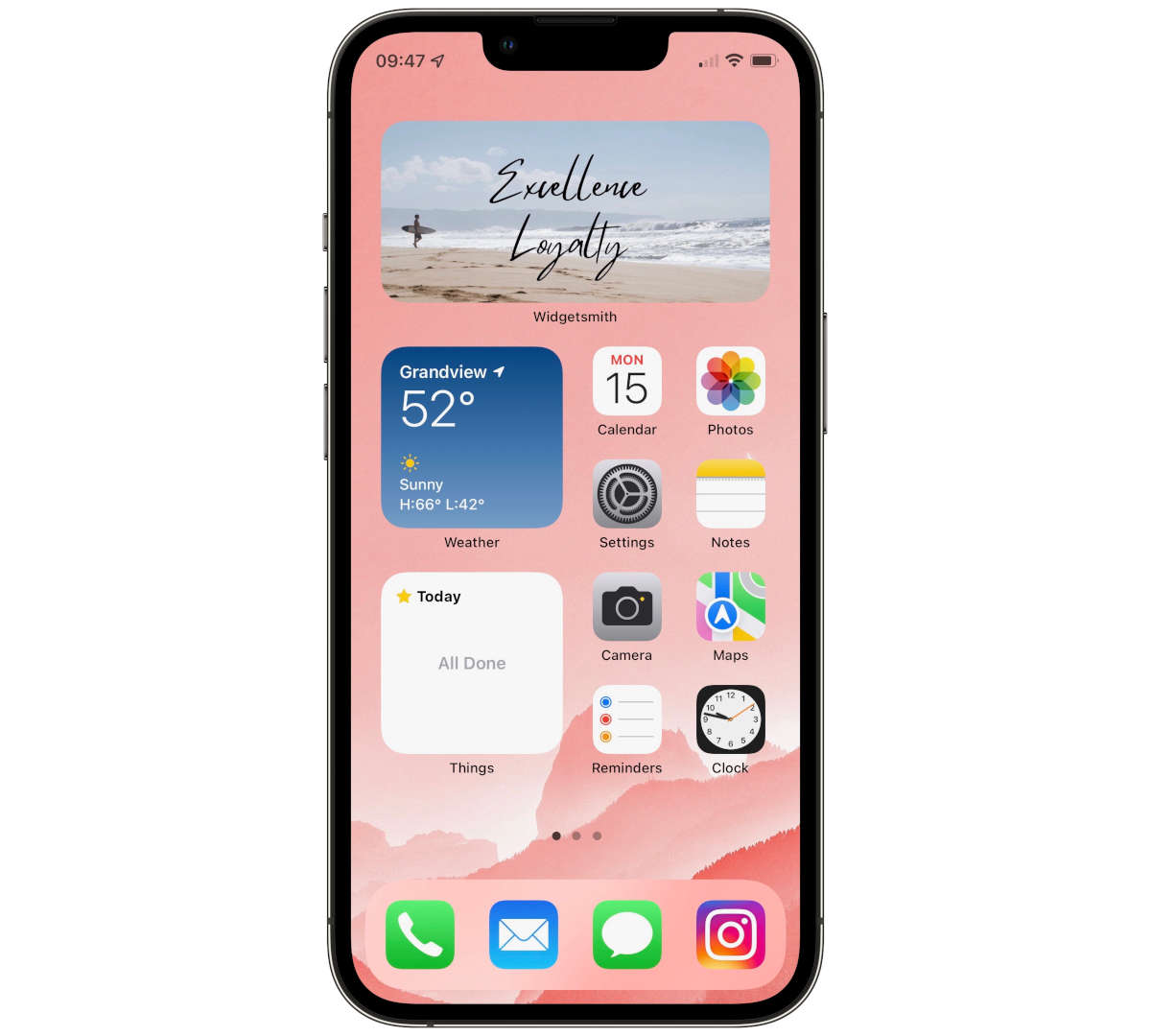 At one of our coaching calls during the Focus Course Academy, one of the members shared about how she reminds herself of her values using Widgetsmith on her iPhone.
With a Widgetsmith photo to display her two core values on her iPhone's home screen, she was able to see them several times a day. This reminded and helped her to make decisions using her values as the filter.
I loved her idea and wanted to do it myself as a way to keep my core values front and center during the day.
Is your productivity busted?
If you feel like you could use a tuneup for how you manage your tasks and your time, get access to our Productivity Workshop.
Shawn Blanc (founder of The Sweet Setup) covers:
1. The four most common symptoms of a busted productivity workflow
2. What you can do to overcome them
3. How to improve your approach to managing and organizing your tasks.
You'll also get the downloadable templates and cheatsheets.
Interesting Links From Our Friends and Around the Web »