Discover Your "Custom Library" Offer (Black Friday Deal)
November 23, 2021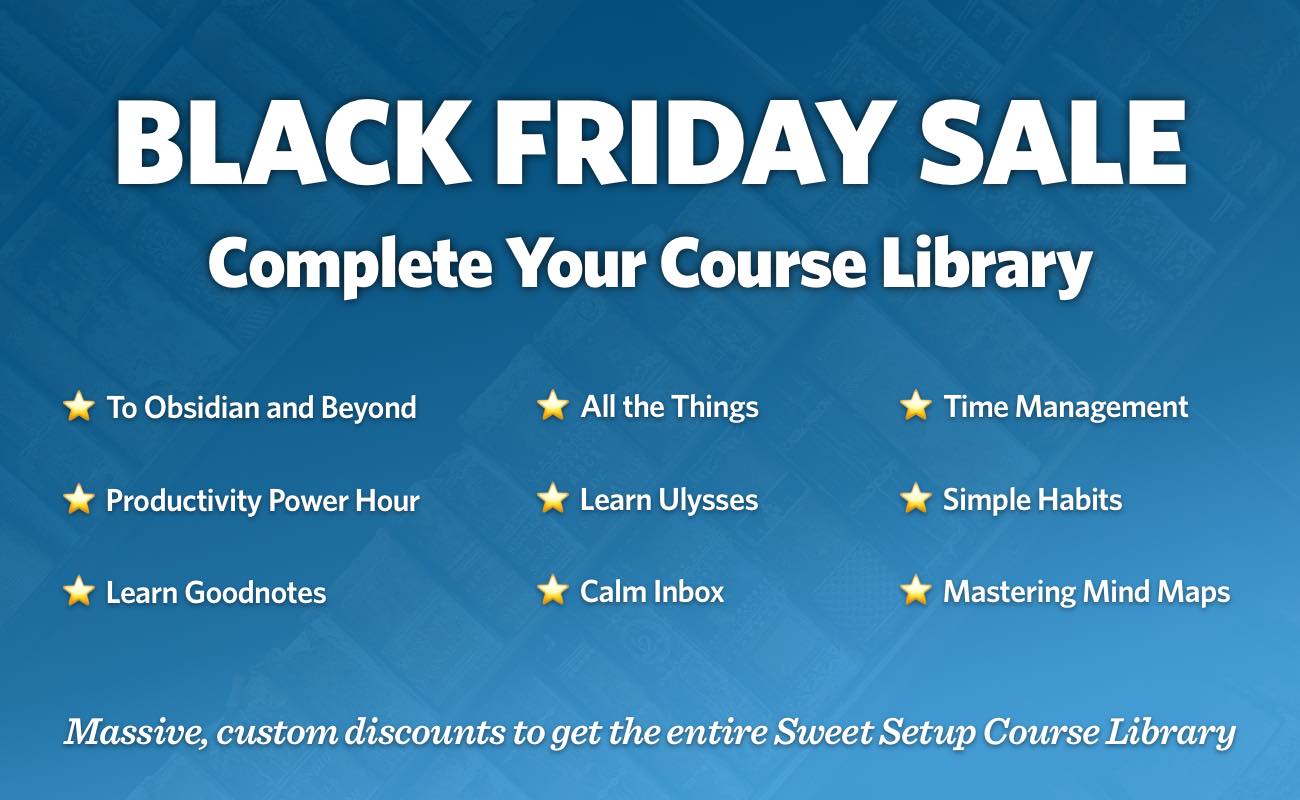 For Black Friday at The Sweet Setup, we are bundling together our entire course library and offering it at a massive discount.
There are a total of nine courses in the TSS Library. From productivity apps and workflows, writing, idea development, personal knowledge management, time management, email, and more.
This includes our brand-new, Obsidian course as well as our new Simple Time Management course. It also includes our best-selling courses such as All the Things and Learn Ulysses. This is, quite literally, our entire library of courses.
If purchased individually, the entire course library is worth $1,226.
This is your chance to unlock the entire course library at the best price possible…
For our community of 14,000+ TSS customers, you will be getting a specialized, custom offer based on your purchase history here at The Sweet Setup.
And for those who are brand new…don't worry! We've got something epic for you as well.
Punch in your email address below, and we'll use that to calculate your special offer and give you your own coupon code that you can use!
Note: This is our biggest promotion of the entire year. If you have been on the fence about getting one of our courses, this is your opportunity.