1Password 8's New Groundbreaking Features, A Look at Matter on the Web, and More
May 20, 2022
Here are the things we published this week and last. You can also stay up-to-date by following us on Twitter and RSS.
Also, we have a weekly email newsletter that sums up all the new and cool things published to the site. If you like to stay up-to-date via email, then you should sign up here.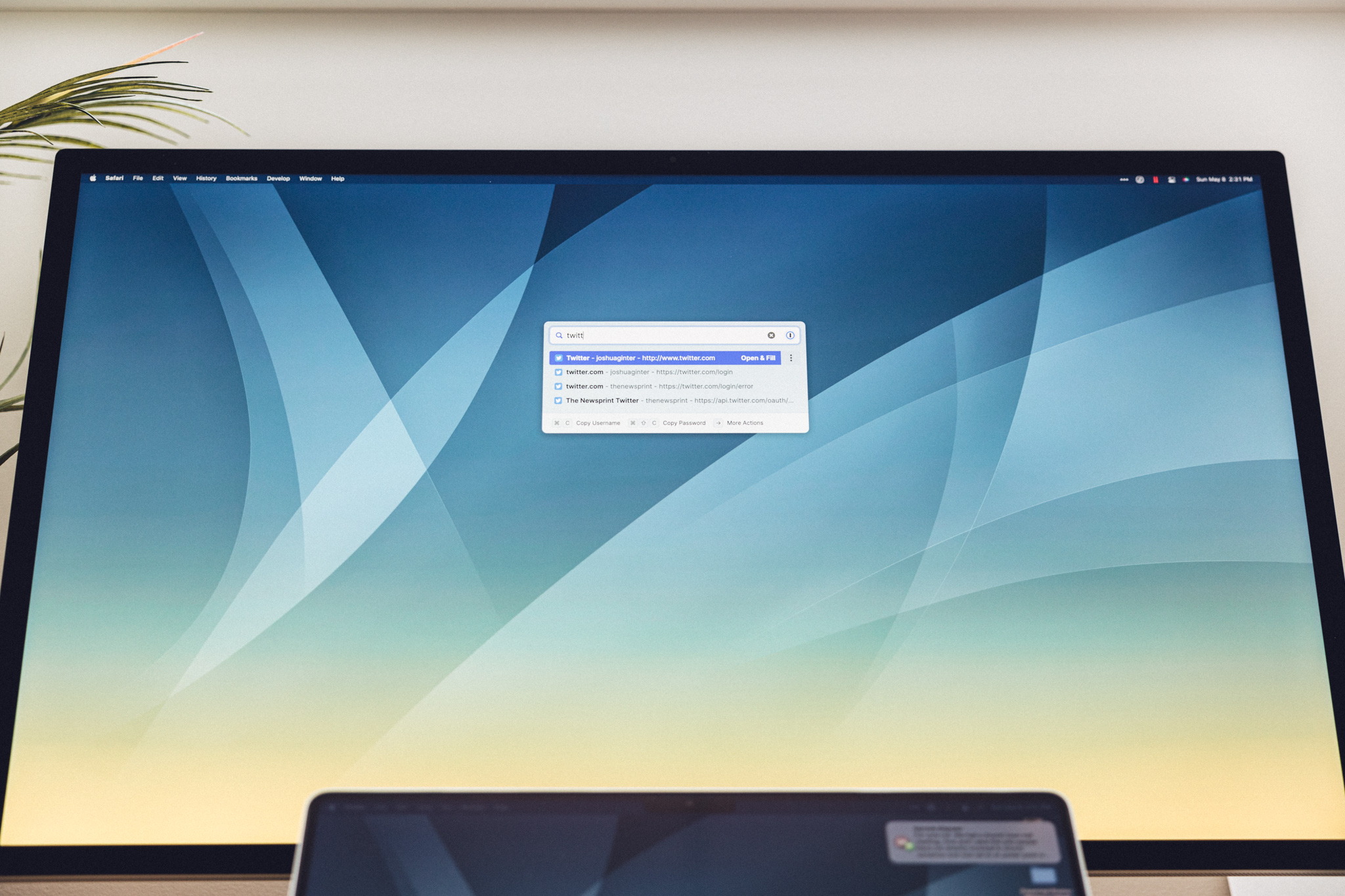 No matter who you are, a password manager should be the first tool installed on your device. Each day that goes by, a new insidious hack is devised to trick a vulnerable person into a scam. One of the best ways to combat these hacking attempts is to use strong passwords.
My favorite new way to access the 1Password vault is 1Password 8's new Quick Access feature. With a common and familiar keyboard shortcut, you can bring up a quick search of your saved items in 1Password and use another keyboard shortcut to quickly copy your username and password for safe login anywhere in macOS.
Plus, with 1Password's new Universal Autofill, autofilling secure login information across third-party apps — not just in the browser — makes for the fastest secure login ever.
If you previously used 1Password's Alfred integration, Quick Access and Universal Autofill are likely going to quickly replace any custom workflows you've built.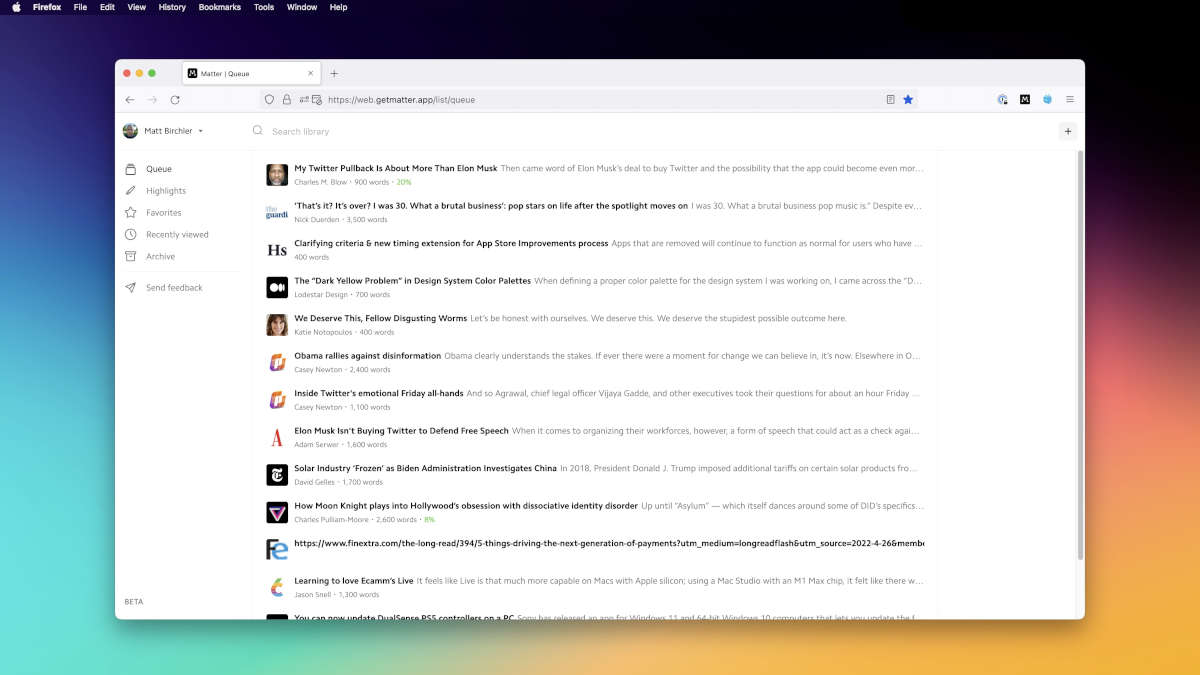 Matter is a relatively new read-it-later service that's been getting a good amount of attention, including several features here on The Sweet Setup. It may be simplifying history a bit, but the very broad strokes version of this market is that Instapaper popularized it, Pocket took it really mainstream, and Matter wants to do right by those of us who loved Instapaper but never really clicked with Pocket.
Matter is for reading articles and newsletters in a lovely interface, and that's all it really does. This isn't for saving videos or serving you ads in between your articles — it's about reading (and reading only), and that simplicity is a huge draw to a certain type of person.
Matter coming to the web is exciting because, up until now, Matter only existed on the iPhone and iPad. You could install a browser extension to save things for later, but reading always had to happen on one of your mobile devices. By expanding to the web, Matter not only becomes more useful for its existing users, but it's suddenly viable for a whole bunch of other people who may prefer to read on macOS or Windows.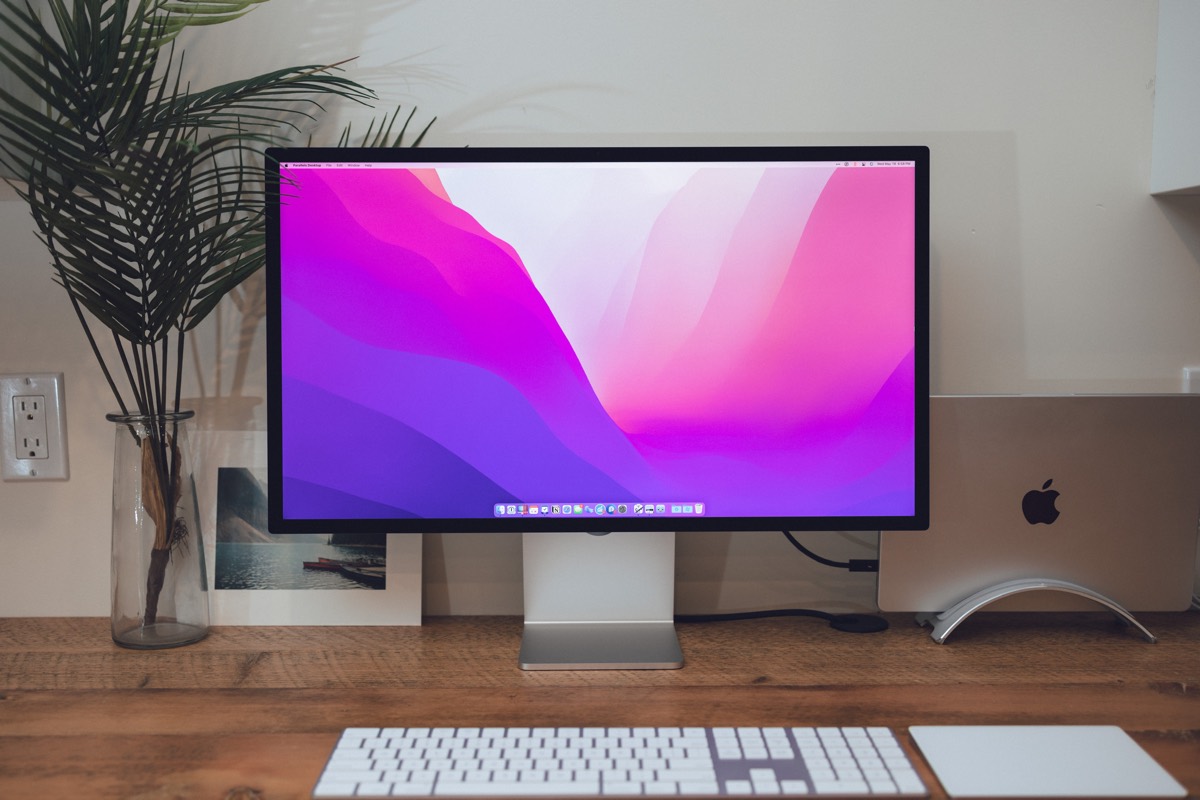 It's been awhile since I've come across an Apple product that has me excited to use it. The iPad Magic Keyboard had me looking for any and all ways to use the iPad in my daily work (often leading to workflows that simply weren't designed for the iPad). And the AirPods Max are within an excited arm's reach all day (no, they are not good workout headphones, as I've discovered).
The Apple Studio Display finds itself in that category. I'm finding myself leaving the office early knowing I can — and even want to — work from home in the evening on the Studio Display.
Which is odd, to be sure. There's nothing majorly new about the Studio Display. The panel is largely the same as the iMac before it. The size, scaling, and resolution are all the same as the other 5K displays on the market. The color accuracy is the same. The I/O isn't exactly new (at least not when you compare it to the MacBook Pro).
Not that the Studio Display should be a letdown, given all the years Apple fans have been calling for a great and price-accessible external display. But for it to rank in my favorite three Apple products in many, many years? That seems like a high ranking.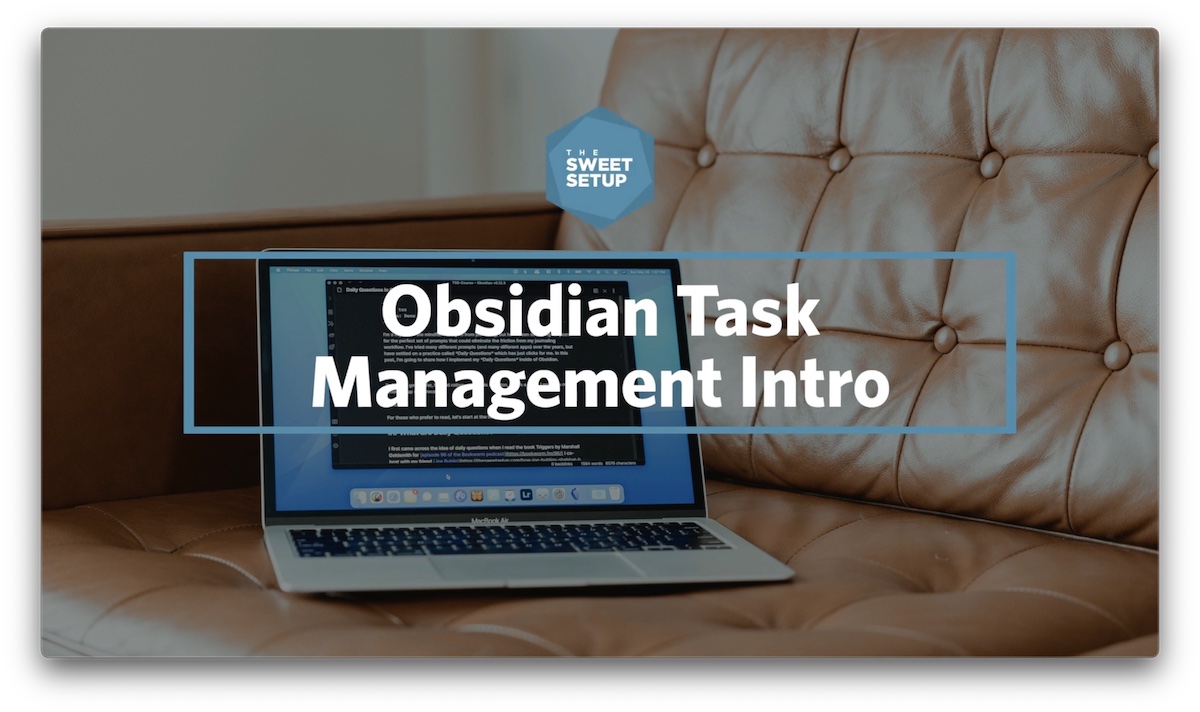 Obsidian ships with some basic support for task management, making it a great option for creating a digital bullet journal. But in this video, we're going to show you how to take those task management capabilities to the next level with a couple of additional plugins.
Is your productivity busted?
If you feel like you could use a tuneup for how you manage your tasks and your time, get access to our Productivity Workshop.
Shawn Blanc (founder of The Sweet Setup) covers:
1. The four most common symptoms of a busted productivity workflow
2. What you can do to overcome them
3. How to improve your approach to managing and organizing your tasks.
You'll also get the downloadable templates and cheatsheets.
Interesting Links From Our Friends and Around the Web »