Sending Highlights & Notes from Matter to Obsidian (VIDEO)
December 30, 2021
Matter is a Read-It-Later service that integrates really well into Obsidian. So if you like to collect your newsletters, RSS feeds, and even Twitter threads into Matter, you can sync your digital highlights and notes into Obsidian using the official Matter Obsidian plugin.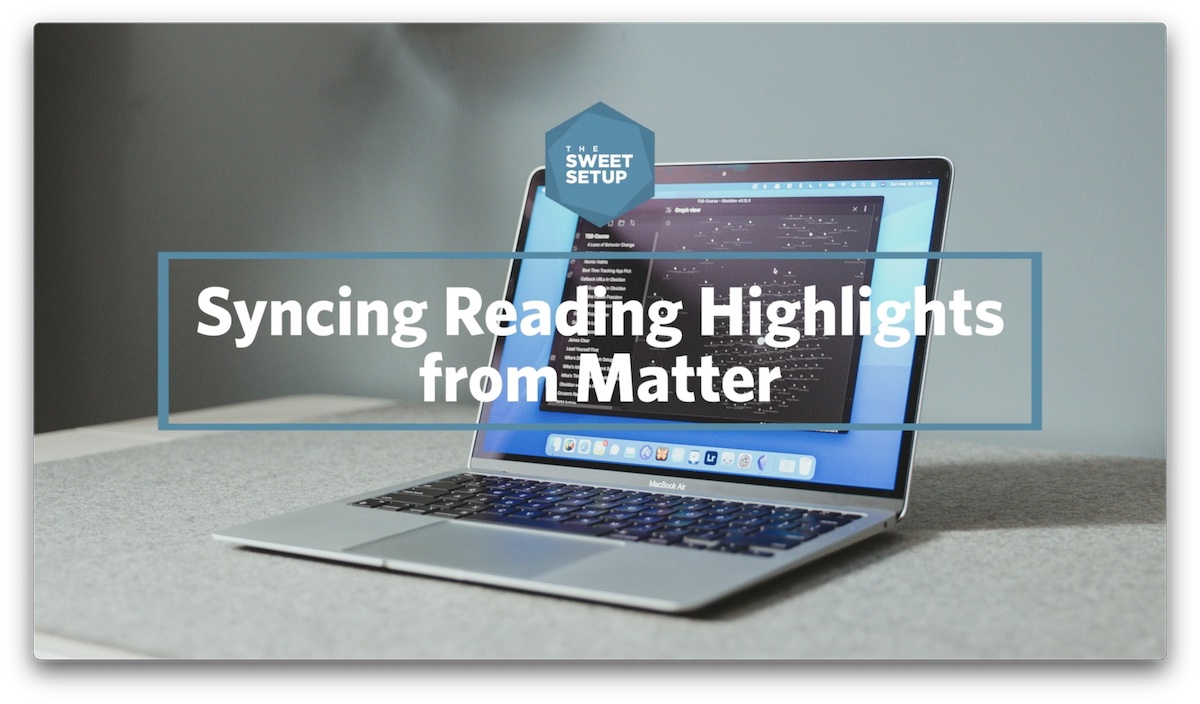 Here's a short video on how to set it up.
And if you prefer the text version, read on.
---
First, click the gear icon in the lower left to access the settings in Obsidian.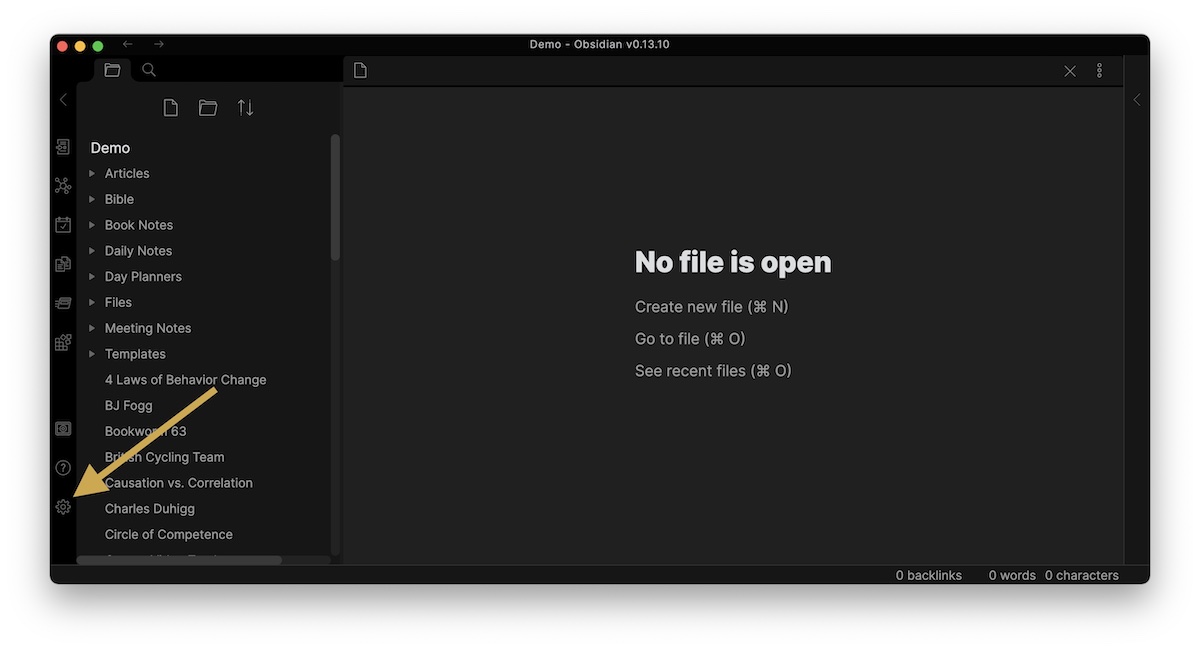 Next, click Community Plugins and click Browse.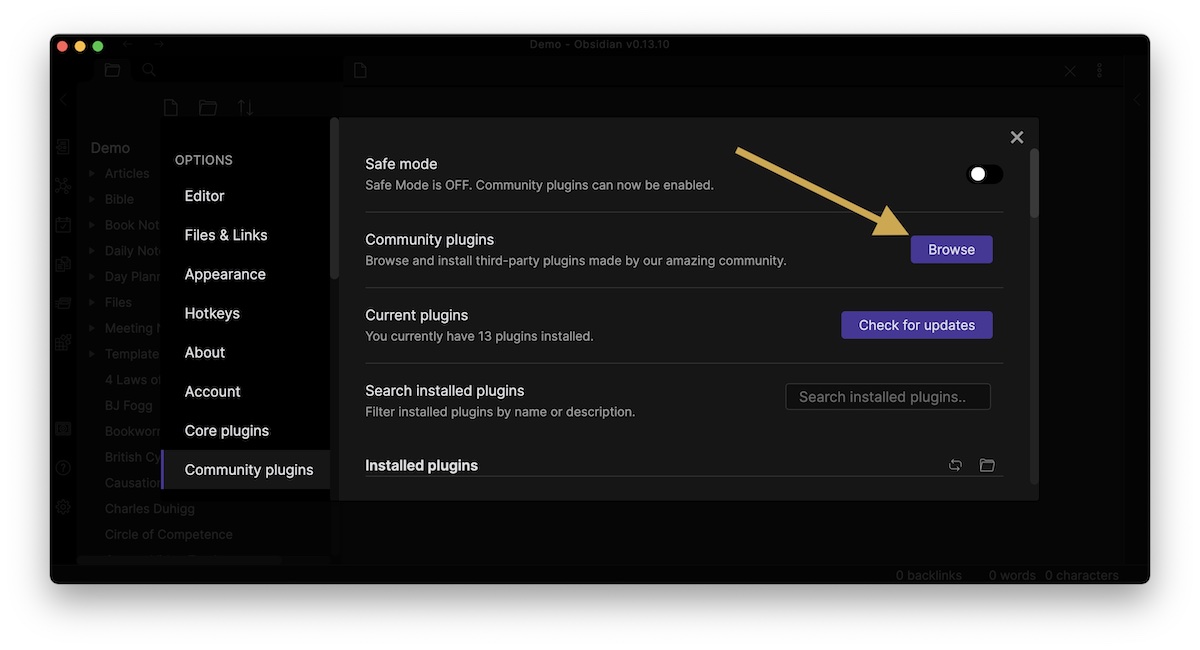 Search for and find the official Matter plugin. Click Install to install it, then click Enable to turn it on.
Before you can use it, there are a few settings that you'll need to configure first. So go to the sidebar of the Settings and scroll down until you see the Matter section.
To link Matter with your Obsidian database, all you need to do is open up the Matter app on your iOS device and point the camera at this QR code.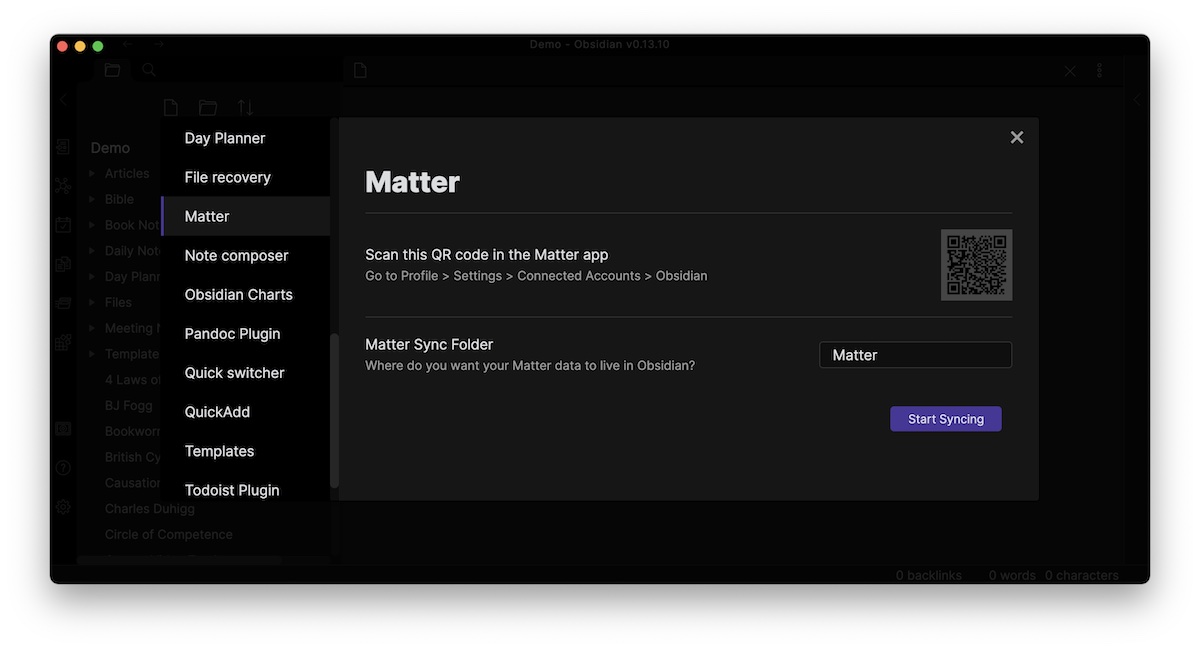 On the iPhone, just tap the profile button down in the toolbar, then tap on the gear icon to access the settings.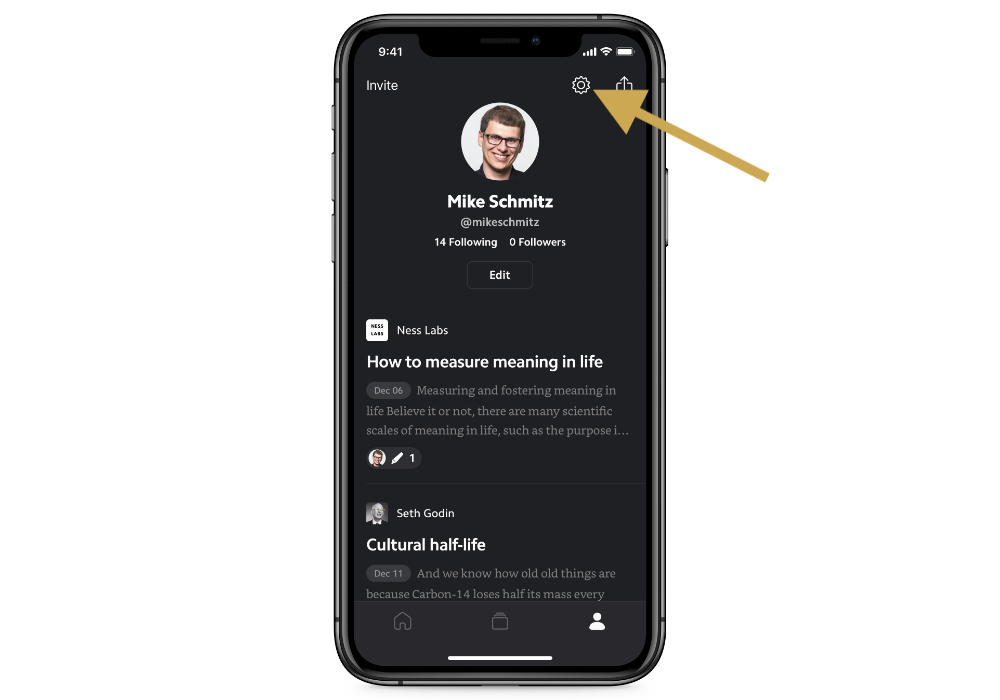 Tap on Connected Accounts, then choose Obsidian.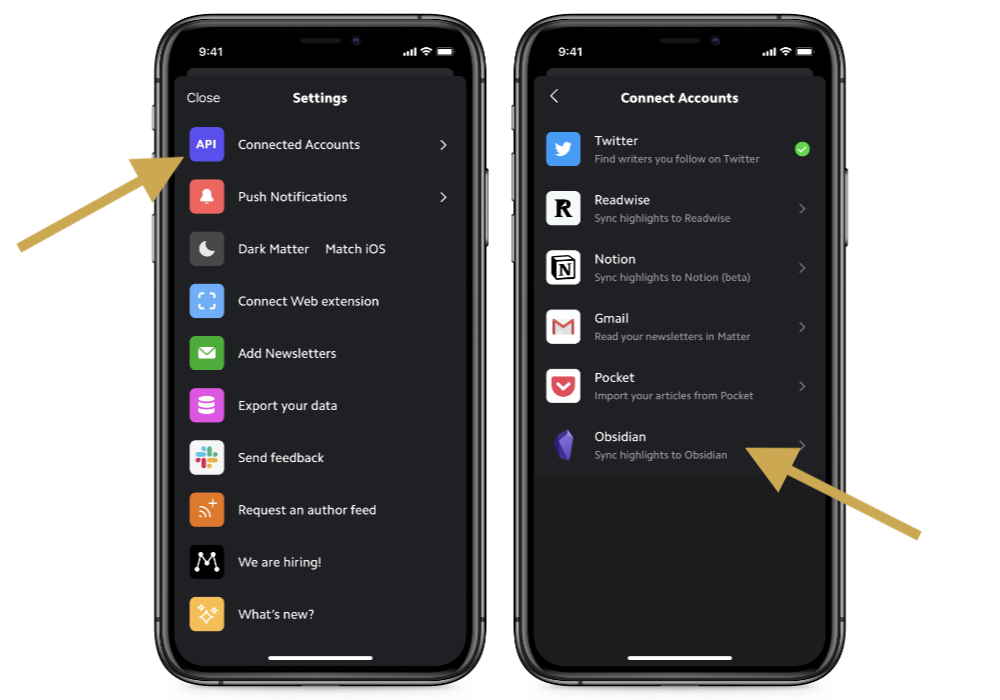 Next, tap Scan QR code and scan the code in your Obsidian plugin settings.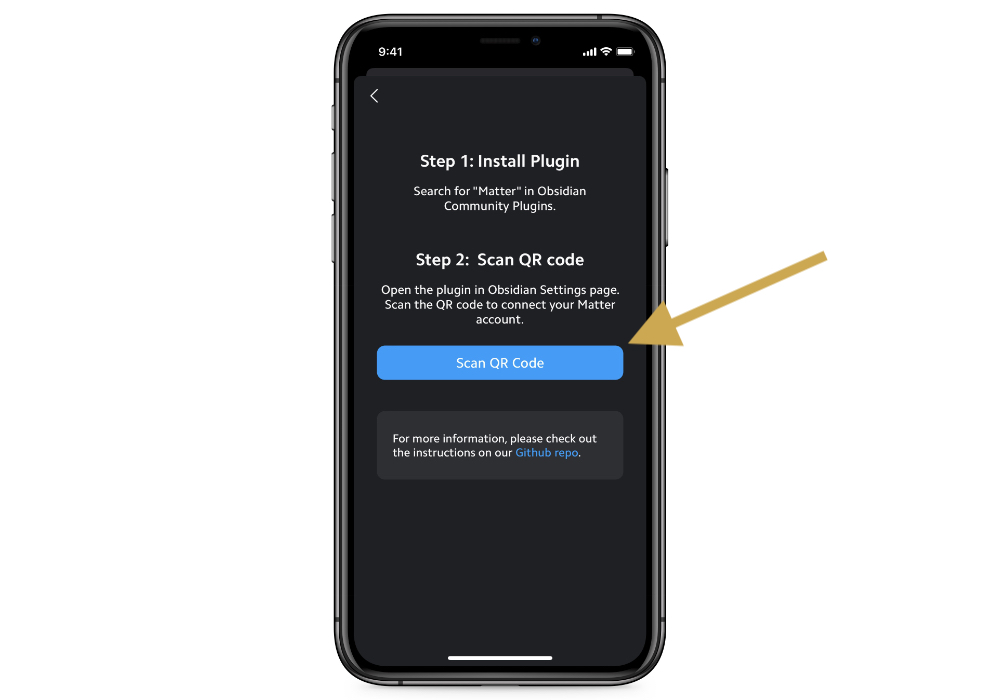 Once you scan the QR code, you'll see a green checkmark that indicates that Matter is now connected to your Obsidian vault.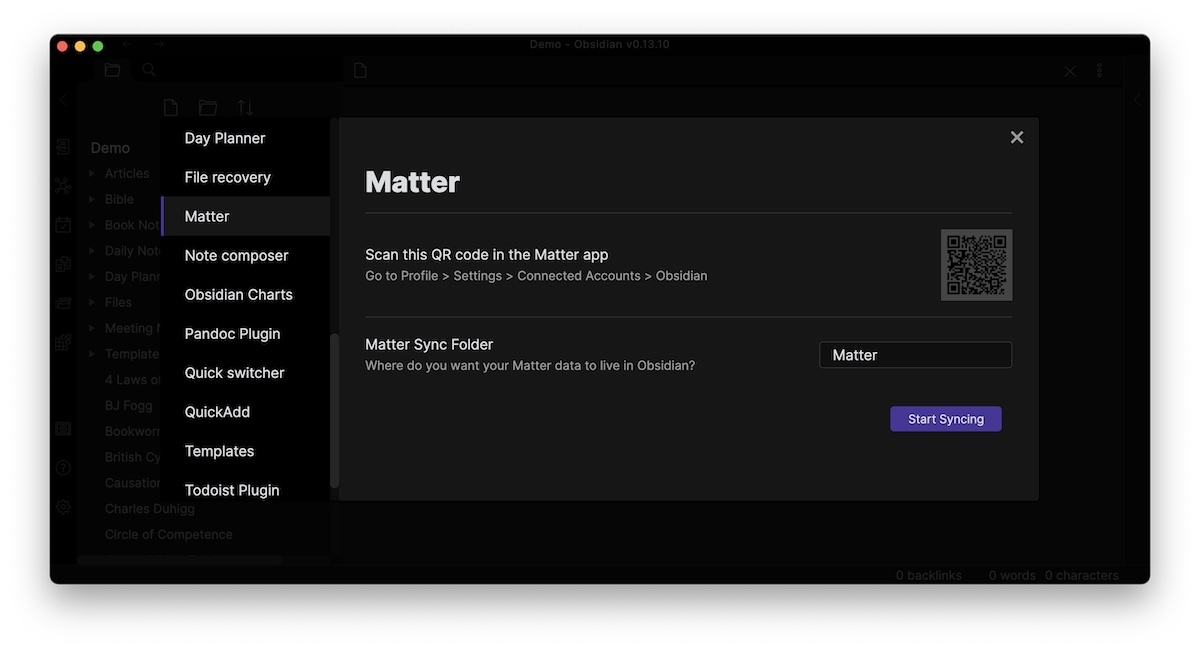 The only other setting here is the folder where all of your highlights and notes will end up. By default, this will create a separate Matter folder, but you can change this if you want.
Once you have your destination folder set, click Start Syncing.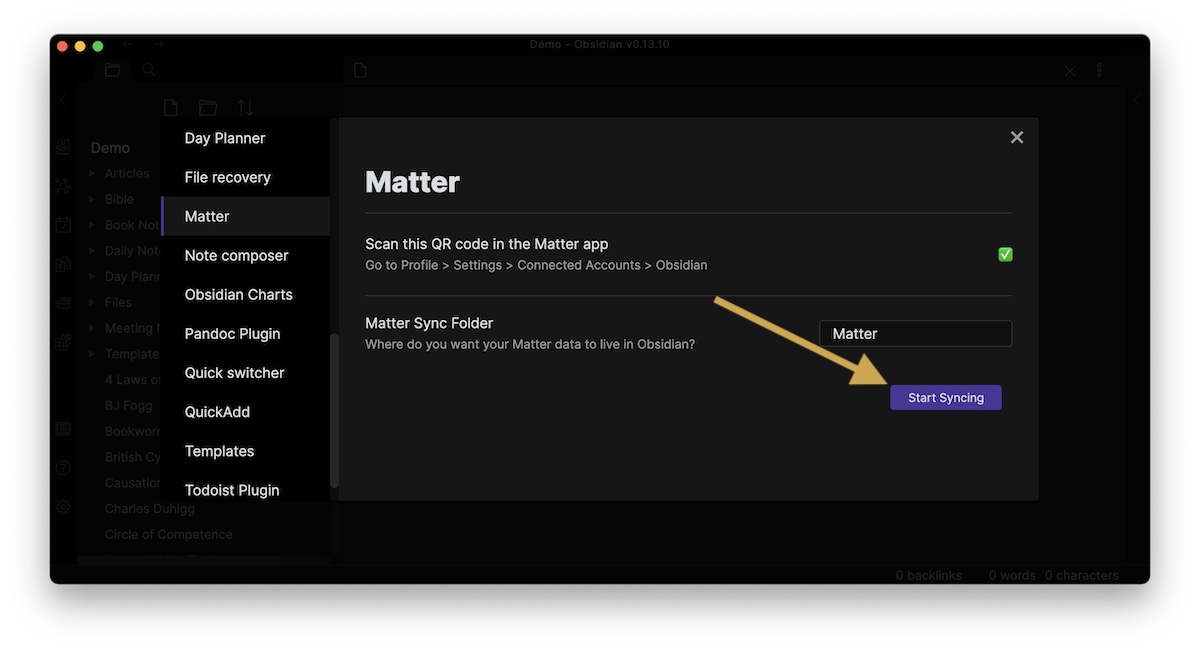 Once everything gets synced, you'll have a couple of additional options where we can change the sync frequency from every hour to every half hour, every 12 hours, or every 24 hours. There's also a button to manually sync your data.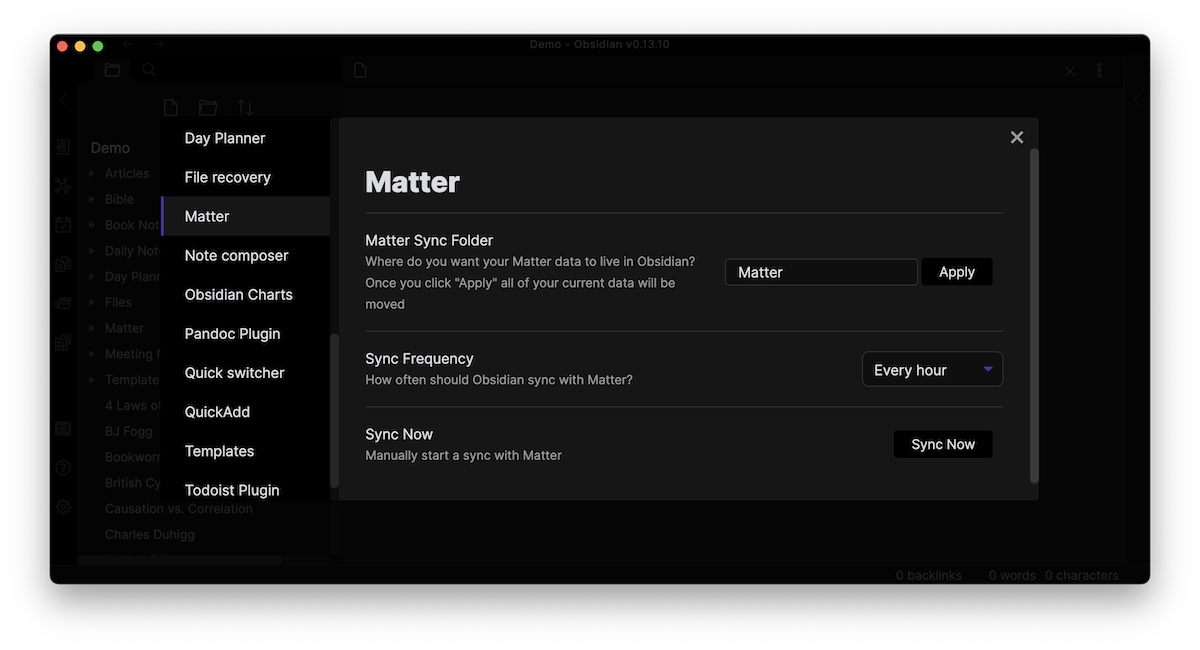 Once your data syncs, you can close the settings and go to your destination folder. All of your notes and highlights will sync from Matter, including associated metadata like the URL for the article itself, the published date, and the author's name.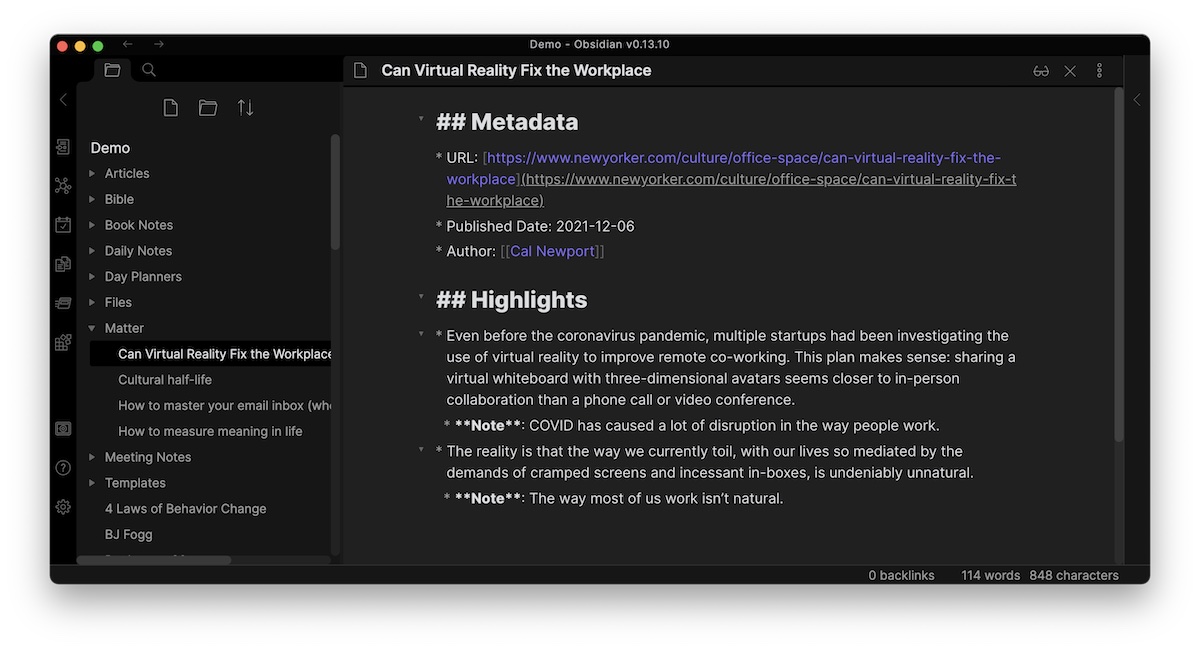 Everything is very cleanly formatted, giving you a simple and easy way to transfer highlights and notes from things that you read.