Good Deals on Apps and Gear
March 14, 2017
Great apps go on sale from time to time. And prices for iOS- and Mac-centric gear are always fluctuating. We're keeping a running list apps and gear that are on sale or at a good price.
These are things we use ourselves and/or recommend year-round — they're apps and products which are worth it even when they're not on sale — but right now they happen to be at a good price.
We'll be updating this page daily as new sales and deals show up and old ones expire. Follow us on Twitter to keep up-to-date.
Updated June 23rd, 2017
Games on Sale
From Pandemic's description:
As skilled members of a disease-fighting team, you must keep four deadly diseases at bay while discovering their cures. Travel the world, treat infections, and find cures.

You must work as a team to succeed. The clock is ticking as outbreaks and epidemics fuel the spreading plagues. Can you find all four cures in time? The fate of humanity is in your hands!
Pandemic is normally $2.99, but is currently down to $0.99.
As the game's description suggests:
In This War Of Mine you do not play as an elite soldier, rather a group of civilians trying to survive in a besieged city; struggling with lack of food, medicine and constant danger from snipers and hostile scavengers.
This War of Mine is down to $2 on the App Store.
All Kingdom Rush tower defence games are on sale right now. This deal is for the iPhone version of the best tower defence games in 2015.
This is the sequel to Apple's Game of the Year in 2012 and Best of 2013-2014 award winners. The Room Three's description:
Lured to a remote island, you must draw upon all your puzzle-solving ability to navigate a series of trials devised by a mysterious figure known only as "The Craftsman".
Pick it up today for 60% off.
This may just be a price drop on Assassin's Creed Identity, or it could be a sale with a price increase in the future. We'll keep an eye on it for you. Either way, pick up Assassin's Creed Identity for $1 off on the App Store.
Apps on Sale
Tomates is a highly ranked and widely loved pomodoro app for the Mac. Although we chose Be Focused Pro as the best pomodoro timer app for Mac/iOS, Tomates came in second solely because it doesn't have an iOS counterpart app. Overall, this is a great choice for Mac-first folks looking for a pomodoro timer app.
Be Focused Pro is our choice in the guide for the best pomodoro app for Mac and iOS. Mike Schmitz said it best in the review:
Be Focused Pro for the Mac and iOS is an excellent and affordable productivity tool for just about anyone. It has a well thought-out user interface, extremely useful features, and the ability to start and stop your timers from anywhere. The reports offer a good amount of information that are easy to understand, and the data syncs between all of your Apple devices. At $4.99 for the Mac and $1.99 for iOS, it's an extremely affordable support tool for anyone who needs a little help focusing on the task at hand.
Fortunately, you can get the iOS version for 50% off its regular price right now.
Just like the iPhone sale above, Be Focused Pro for Mac is also on sale for a limited time. We think the apps work best working hand in hand, but some people will find having the app on their Mac all they need. Another reason we like the app on the Mac especially:
Be Focused is a menu bar app, which means that your pomodoro timers are always visible, as long as you're not in full-screen mode. There's just something about the visual countdown timer that provides motivation to stay focused on your current task, making this (in our opinion) the ideal way for a pomodoro app to run on your Mac.
Be Focused Pro is on sale for 60% off for today only.
Blur takes any photo you've shot and blurs it into a wonderfully soft background wallpaper for your iPhone. It's normally $2 but is currently free on the App Store.
PDF Expert 2.2 for Mac is one of many PDF editing apps available, but finds a way to rise to the top of the heap. For the next 5 days, you can pick up PDF Expert 2.0 for 50% off on StackSocial.
Duet Display turns your iPad or iPhone (probably iPad) into an external display for your MacBook or iMac. I've used Duet Display in the past and its claim of zero lag is true, especially when you use a tether connection. With the iPad Pro, you can add an extra 13″ of screen space to your MacBook when on the go. Duet Display was just updated with a bevy of new features and is currently 50% off for a limited time.
Deals on Gear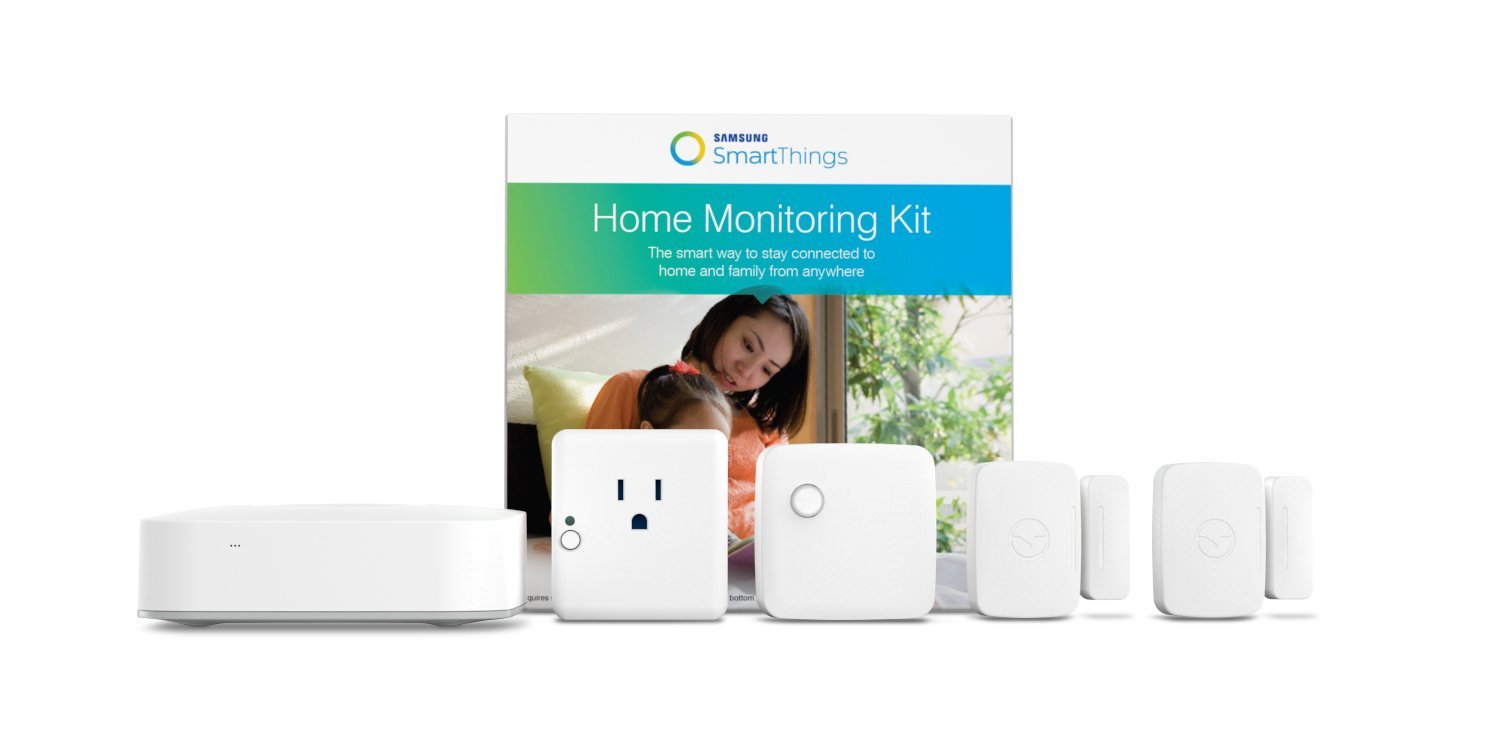 Samsung SmartThings Home Monitoring Kit — ($171) »
This SmartThings kit contains everything you need to create your own smart home. It contains: one Samsung SmartThings Hub, two Samsung SmartThings Multipurpose Sensors, one Samsung SmartThings Motion Sensor, and one Samsung SmartThings Outlet. Plug any of these devices into the wall, connect them to a smartphone app, and you can monitor all sorts of activity within your home.
The pricing on this kit has bounced around a fair amount, and once even dropped to as low as $150. However, it quickly shot back up to the $250 range. This is the first significant price cut we've seen since that $150 low price back in November 2016.
---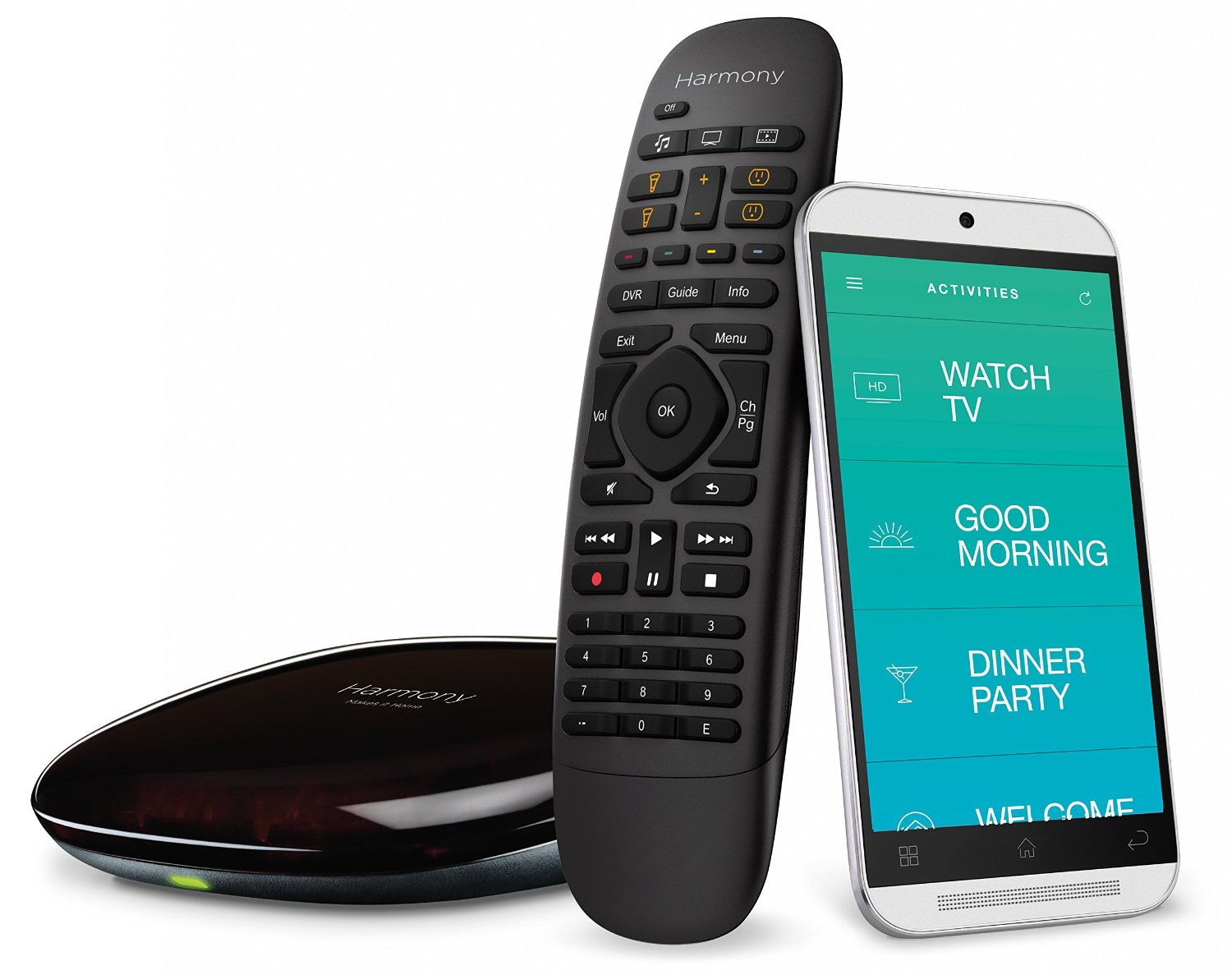 Logitech Harmony Companion — ($89) »
Control your devices with the Logitech Harmony Companion or with your smartphone thanks to the included app. The included app has gesture controls like swiping and tapping, and the included Harmony Hub can be hidden behind entertainment unit doors to control other hidden devices.
Where the Companion takes things a step further than other Harmony remotes is in its ability to work with other home automation devices. If you're slowly building out your home with smart devices throughout, the Companion will work with devices from other brands to control from your TV. And, thanks to the internet, you can control the Companion or any integrated devices anywhere in the world thanks to the smartphone app.
---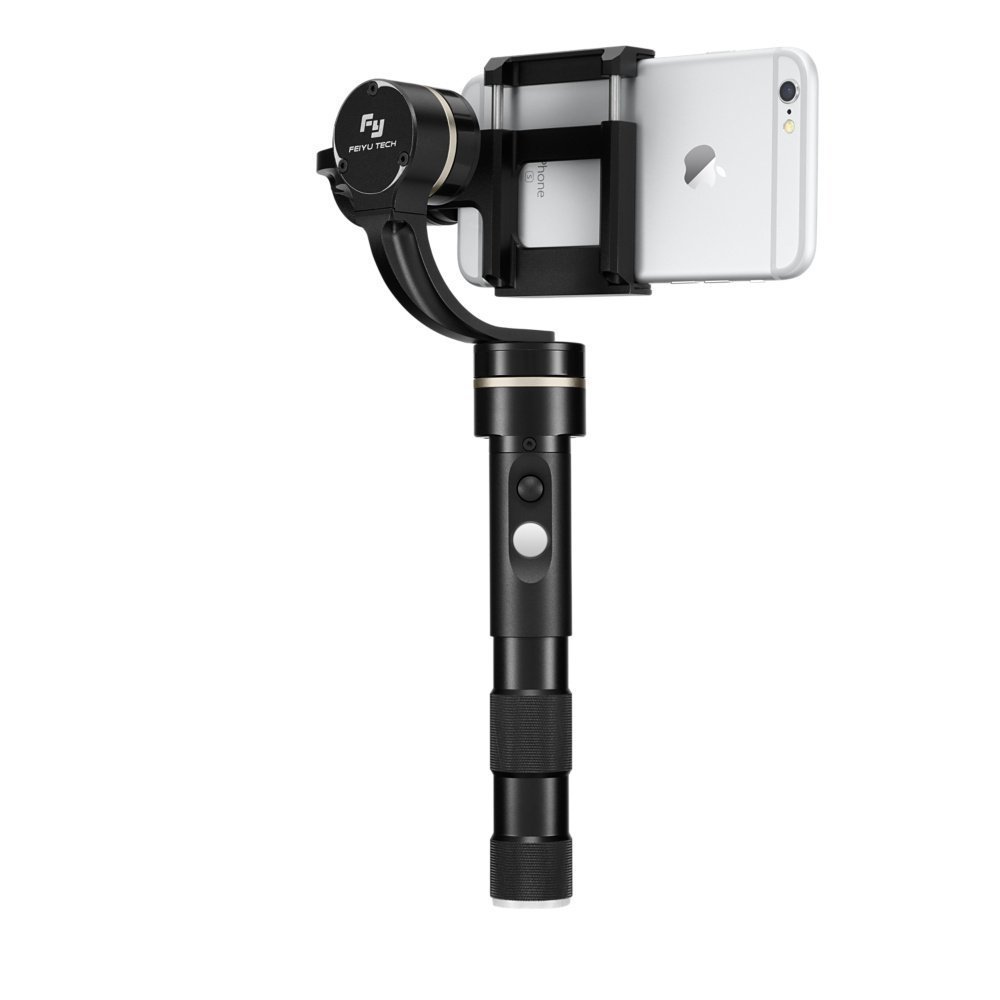 Feiyu Tech G4 Pro 3-Axis Gimbal for iPhone/Android Devices — ($180) »
The latest iPhones — and smartphones in general — come with incredible optical image stabilization built into the onboard cameras. As a result, the video you can shoot with your smartphone is stable and free of your jittery hands.
The Feiyu Tech G4 Pro Gimbal takes the stabilization a step further, ensuring more of the stabilization is handled physically rather than by a computer. The G4 Pro has a little thumb joystick to spin the gimbal right or left and lets you pan with ease. There are 5 different modes to choose from built straight into the gimbal for maximum control, and the tripod mount on the bottom of the handle gives you a wider range of capture options.
The Feiyu Tech G4 Pro started at $350 when first announced, then dropped to the lower $230 range for quite some time. This is a nice discount below the current regular price.
---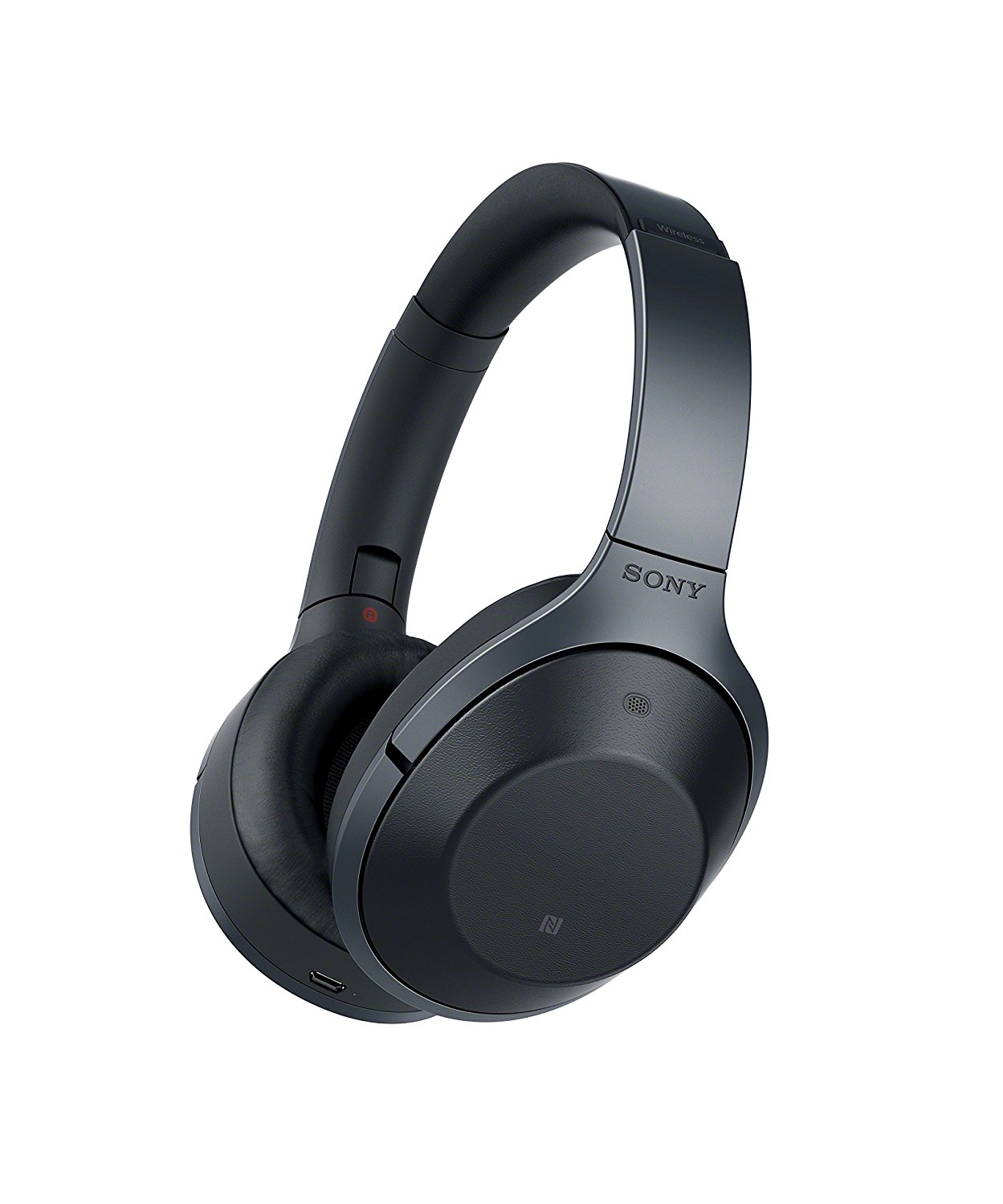 Sony Premium Noise Cancelling Headphones — ($328) »
Sony's premium line of noise cancelling headphones is down to its lowest price ever. These headphones retail regularly for $399, but have only dropped to as low as $348 once in the past.
The Sony Premium Noise Cancelling Headphones offer a stylish look, 20 hours of battery life, Easy Touch control, Quick Attention (quickly switching to ambient sound to alert you of what's going on around you), and of course high quality wireless sound.
---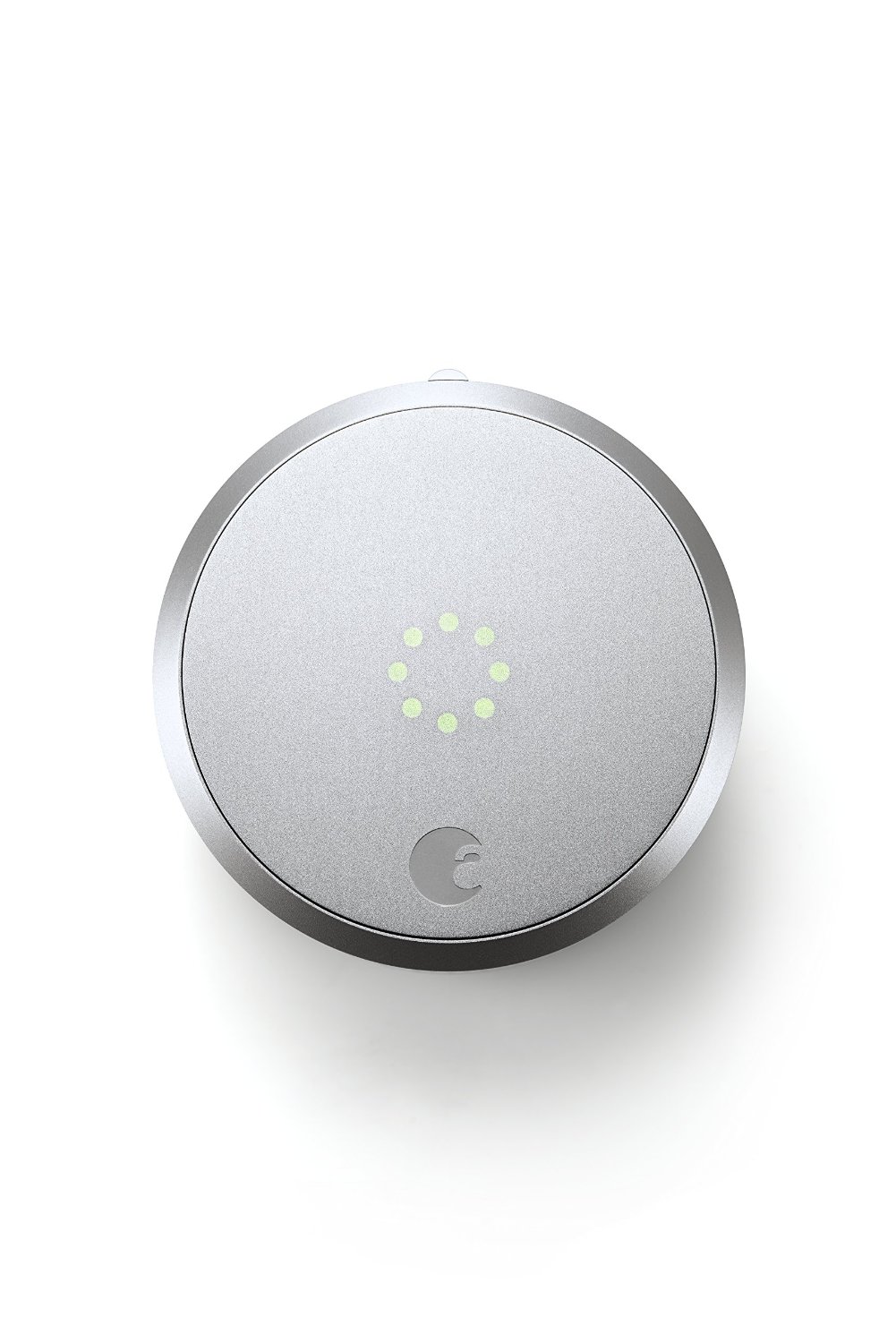 August Smart Lock (2nd Gen) — ($182) »
Another step in the direction of a fully automatic smart home is the August Lock. In the Tools & Toys review of the August Lock, Drew said:
Installing an August lock in your home is simple, and builds upon your door's existing deadbolt. Just disassemble the lockset, remove the latch on the inside of the home, and replace it with a mounting plate and 'tail piece adapter' which August includes. The tail piece adapter is how the new lock is able to grab ahold of the deadbolt you already have, and you'll get three different versions which should work with almost every lock on the market. Pop the August device on top on the mounting plate, screw everything back together, and the hard work is done. Even the least handy of us (myself included) can accomplish this in about 15 minutes and have a new addition to the budding smart home.
After 15 minutes of installation and a quick read through in the iOS app, Drew was up and running. Being able to lock and unlock the door with your iPhone when you're away from the house has instant benefits, of which the August Lock appears to be the best option on the market.
We've seen the August Lock for a lower price than this in the past, but not by much. Only once has the August Lock dropped to as low as $170 and then once to as low as $180, so the current $182 price tag ranks as the third lowest price we've seen.
---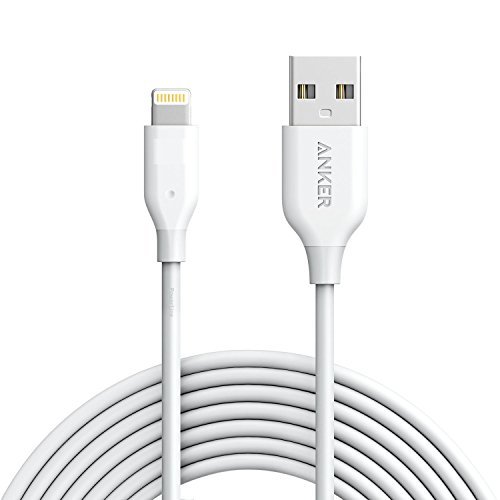 Anker Powerline 10' Lightning Cable — ($12) »
Anker's Lightning cables are actually considered to be the best in the world. Anker boasts its wide diameter Lightning cables is what gives it the extra charging boost. This 10′ Lightning cable has some anti-fraying technology built into the cable and is known for how quickly it can charge your devices.
Although this isn't a huge savings, the $2 discount is the biggest discount we've seen this year. At $12, you could pick up a couple and have them all around the house.
---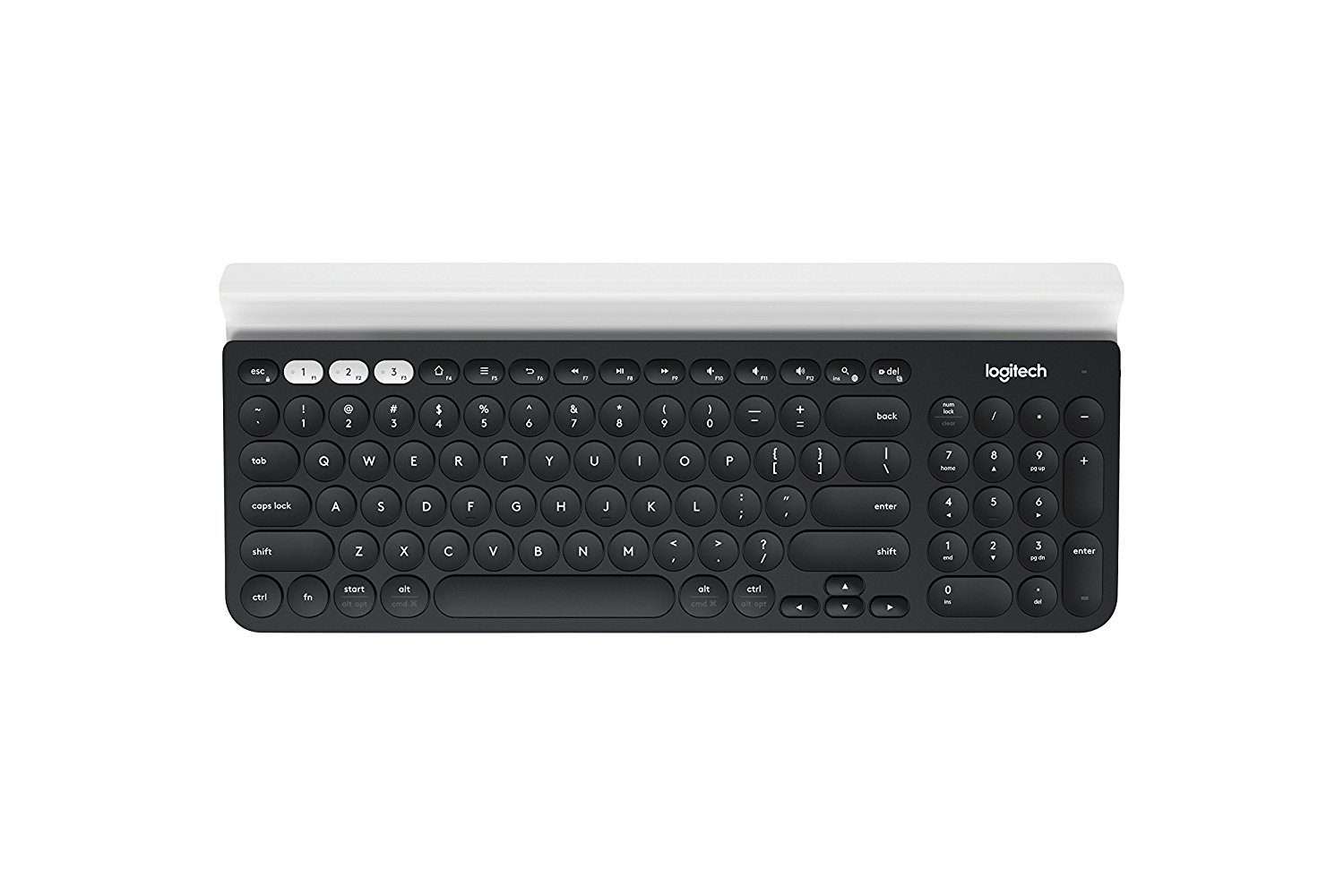 Logitech K780 Wireless Keyboard — ($60) »
Logitech has a wide range of wireless keyboards for all sorts of users and this numeric keypad model continues to fit that trend. The K780 is a larger format of the K380, meaning it comes with the same key style, same battery life expectations, and the same connectivity options, but also includes the full number pad on the right side. You can connect the K780 via Logitech's unique USB thumb adapter, which plugs into a USB port and connects all Logitech's Bluetooth-ready devices at once. The only downside to this is losing the USB port.
The current price on the K780 is the second drop below the $80. We'll keep an eye on this one to see if it bounces back to its normal price or if it drops further.
---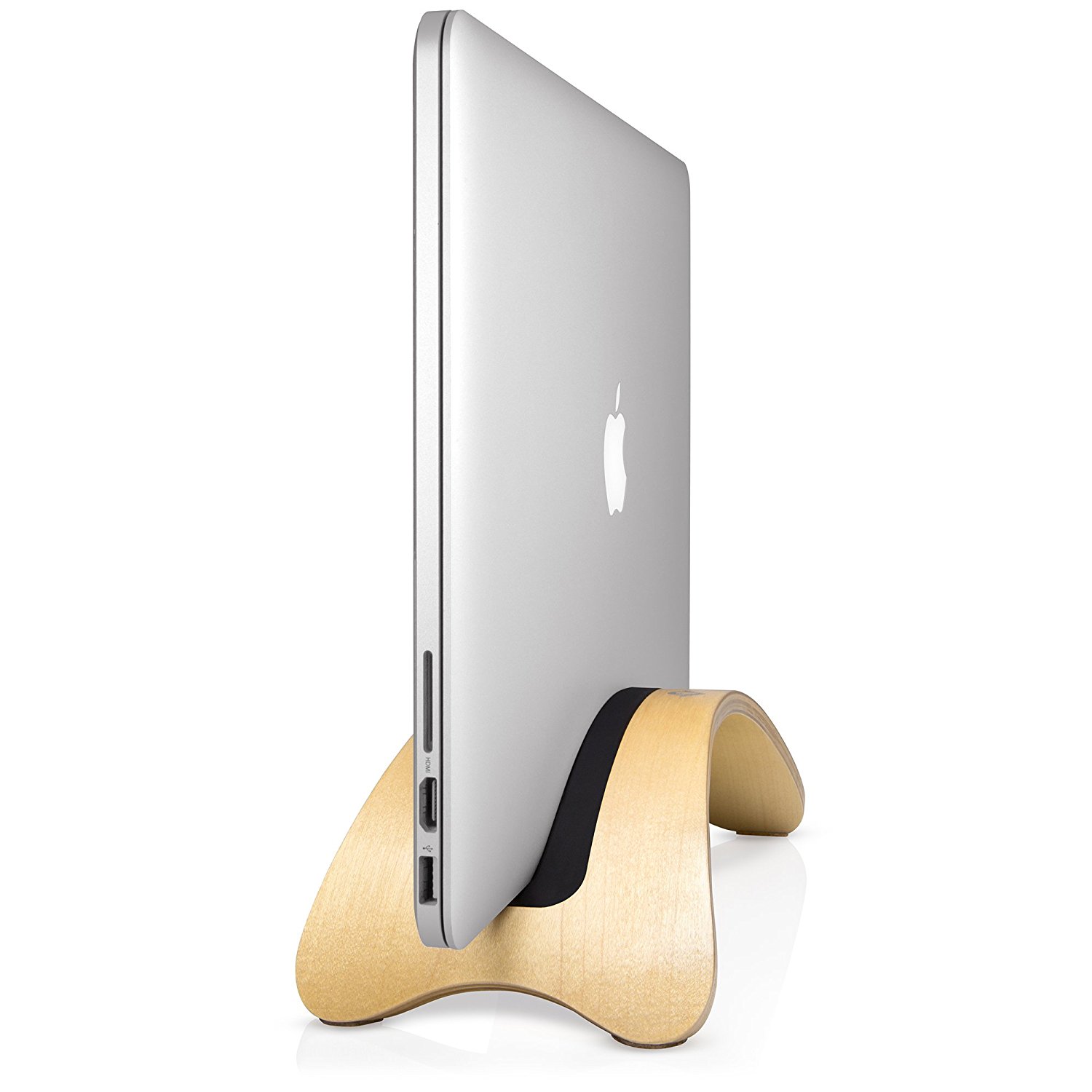 Twelve South BookArc möd for MacBook and MacBook Pro — ($40) »
If you're one of those folks who has an external keyboard, mouse, and display to be connected to a closed laptop, you're in for a treat with the Twelve South BookArc möd. Twelve South's BookArc holds a closed MacBook or MacBook Pro a few inches above your desk in a minimally shaped arc. From here, you can connect all the peripherals you need to fire up your office space. The BookArc not only looks good, it keeps your notebook cool as well.
The BookArc möd is a molded plywood variant of the aluminium BookArc. In many of Twelve South's marketing photos, the molded plywood BookArc möd is put next to the classic Herman Miller Eames Lounge Chair to show off its high-end style and design.
And to get all this style and design for $40? What a deal. This is the lowest price we've ever seen on the BookArc möd from Twelve South.
---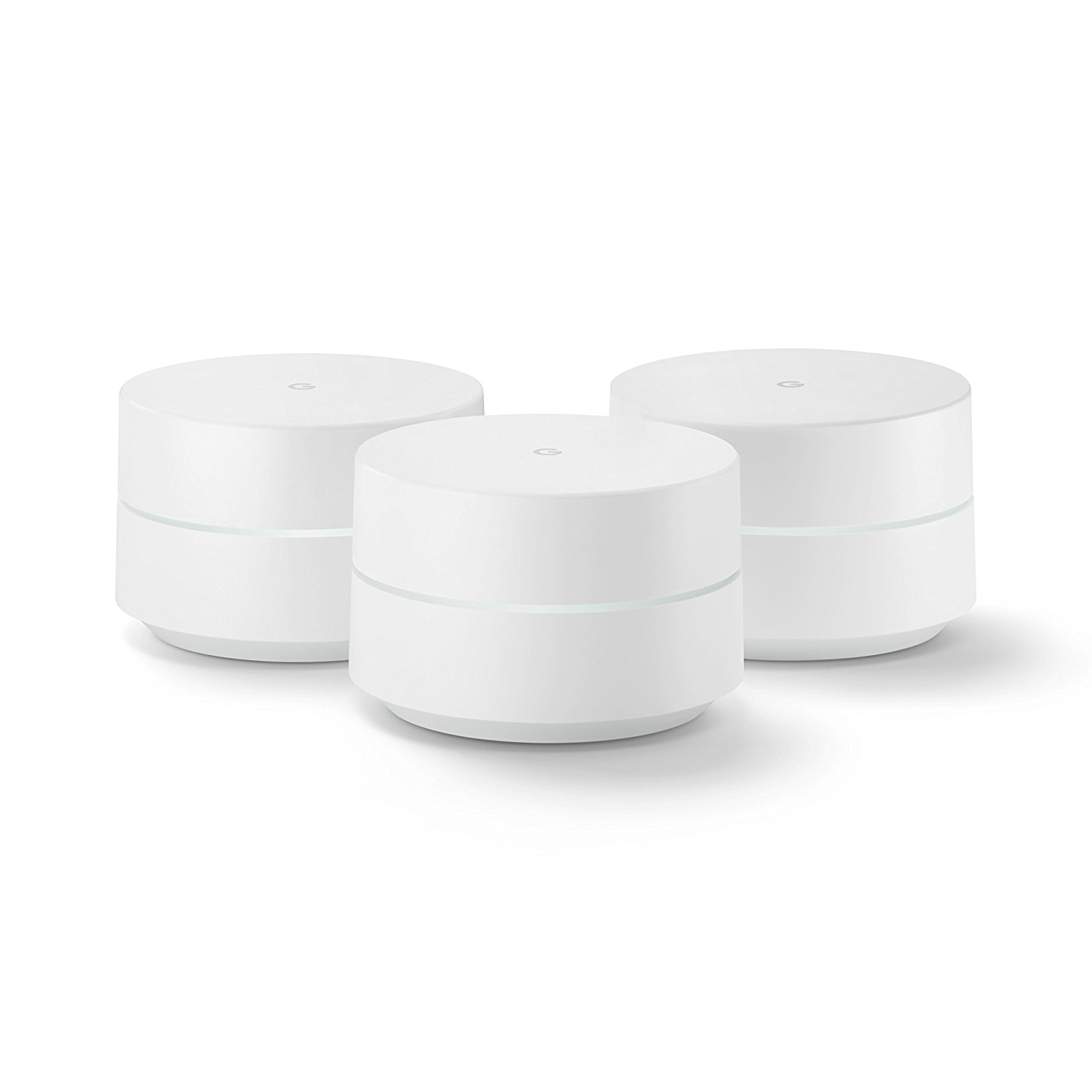 Google Wi-Fi System (3-Pack) — ($270) »
A few months ago, Bradley Chambers looked at the Google Wi-Fi Home Mesh Networking system on Tools & Toys. In his review, he said:
What I can say for certain is that Google Wi-Fi met all of my needs, and I imagine it will for you as well. The pack of three can even be expanded if you need more coverage to cover a larger home. At the price point, I find it hard to recommend another product over Google Wi-Fi. Even if something else performed slightly better on speed tests, you likely wouldn't be able to tell in real world usage.
Bradley is our in-house IT guy (although the whole team seems to be a whiz at this stuff), so I feel safe trusting his knowledge around home mesh networking.
This deal on a 3-pack of Google Wi-Fi isn't the best deal we've seen, but it is a great deal. Once before, the 3-pack dropped to $268, but that was on Black Friday. Since then, the price hasn't budged. If you've been looking to speed up your home Wi-Fi, now might be the time.
---
Logitech MX Master Mouse — ($60) »
Logitech has a wide range of popular computer mouses and the MX Master is certainly one of the company's best choices. The MX Master has a range of buttons and gestures, like a scrollable thumb wheel for horizontal navigation. The MX Master is a wireless mouse and can hold a charge for up to 40 days before needing to be plugged into your computer to top up the battery. If you need battery life in a pinch, the MX Master can recharge for up to a day's worth of battery life in only four minutes, and is still operable (unlike Apple's Magic Mouse) during that four minutes.
The MX Master is on sale right now on Amazon for $20 off its regular price.
---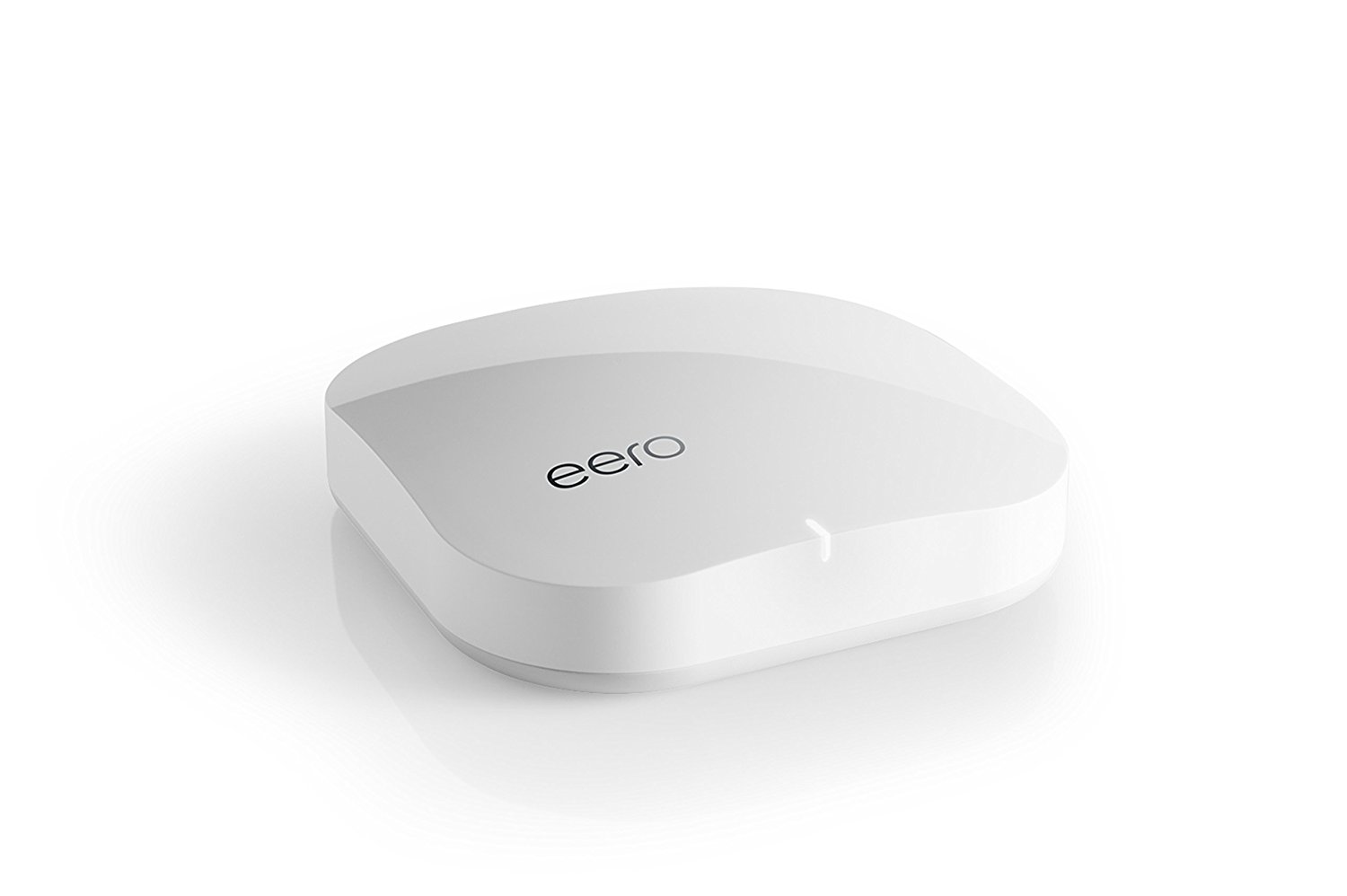 Eero Home Wi-Fi System (Pack of 2) — ($290) »
Eero is one of the newest options on the router market and claim to be the very best at they do. Use this pack of three Eero wireless routers to blanket your home in Wi-Fi — perfect if your house is like mine and a device is in each room. Eero boasts "Gigabit WiFi speed capability, and advanced settings let you configure DHCP, NAT, VPN passthrough, DNS, UPnP, Port Forwarding, Static IP, and parental controls." Installation is simple and the networks rarely drop. Eero seems to be pushing the home wireless network forward.
In the Tools & Toys review, Shawn had this to say about his eero home Wi-Fi network:
While having faster Wi-Fi speed throughout the house is great, what's even better is that we have reliable Wi-Fi.

This, for me, is the primary perk of the eero network. I was able to keep our main "internet hub" in the office, where the bulk of devices are connected. And we also have a strong and reliable signal throughout the rest of the house.
The Eero 2-pack has been at the $330 mark for quite some, only recently dropping to $299. Its lowest price was $289, so we're just shy of the 2-pack's lowest price ever.
---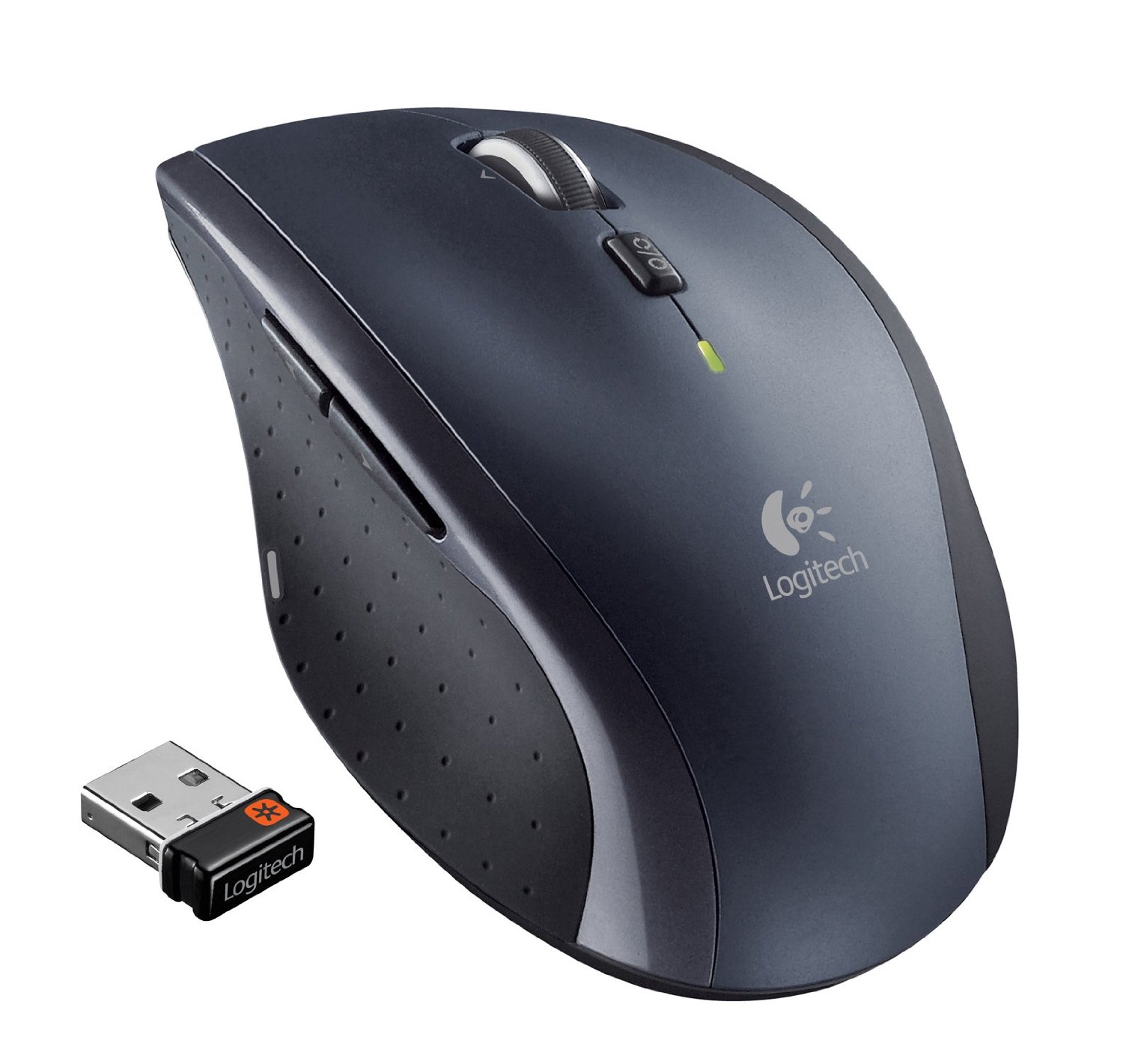 Logitech Wireless Marathon Mouse M705 — ($21) »
The Logitech Wireless Marathon Mouse M705 is a great mouse choice for most people. In fact, it's considered the best mouse for most people by The Wirecutter. The M705 has a great size and shape, glides smoothly, and has a wide range buttons that can be customized to your liking. Most incredibly of all, the M705 comes with a claimed 3-year battery life — far and away better than what you can get with the Magic Mouse that ships with an iMac.
---
This page is updated daily as new sales and deals show up and as old ones expire. Follow us on Twitter to keep up-to-date.
For more deals on gear, gadgets, camera stuff, and more check out our deals page on Tools & Toys.