Good Deals on Apps and Gear
January 14, 2015
Great apps go on sale from time to time. And prices for iOS- and Mac-centric gear are always fluctuating. We're keeping a running list apps and gear that are on sale or at a good price.
These are things we use ourselves and/or recommend year-round — they're apps and products which are worth it even when they're not on sale — but right now they happen to be at a good price.
We'll be updating this page daily as new sales and deals show up and old ones expire. Follow us on Twitter to keep up-to-date.
Updated February 23rd, 2017
Games on Sale
This is the sequel to one of the most successful mobile strategy games ever on iOS. Pick up Civilization Revolution 2 for 70% off its regular price.
Green Riding Hood was the iPad App of the Year in 2015. From the description:
"Green Riding Hood" is a new masterpiece app for kids. Enjoy its beautiful graphics, cute characters, bright story and excellent narration by Alistair Findlay — the voice of Nighty Night apps series that is loved by kids all around the world!
Green Riding Hood is the Free App of the Week this week.
---
Apps on Sale
Due for iOS is one of the best reminders and to-do list apps on the App Store. Due is known for its exceptional ability to constantly nag at you until you check off a task on your list and for its great handling of timers. Quickly tap something into your iPhone and Due will make sure it nags you until you've completed the task. Due for iOS is $4 off on the App Store right now.
Launch Center Pro for iPhone is your one-stop-shop for quick actions and iOS shortcuts. The app now comes with a Today Widget, which is super handy for giving fast access to small shortcuts. Launch Center Pro is on sale for $0.99 for a limited time.
This is one of the lowest prices we've seen on Screens for Mac. Grab a copy of our favorite VNC client for the Mac over on StackSocial.
Since you can't have two instances of Safari side-by-side on an iPad, you need a workaround to enjoy true browser multi-tasking. Sidefari is your workaround. It uses the Safari View Controller to act as a second Safari window in split-screen mode and can open links via the share menu in other apps. The implementation is quite enjoyable. If you haven't picked up a copy already, grab Sidefari for free for a limited time.
Deals on Gear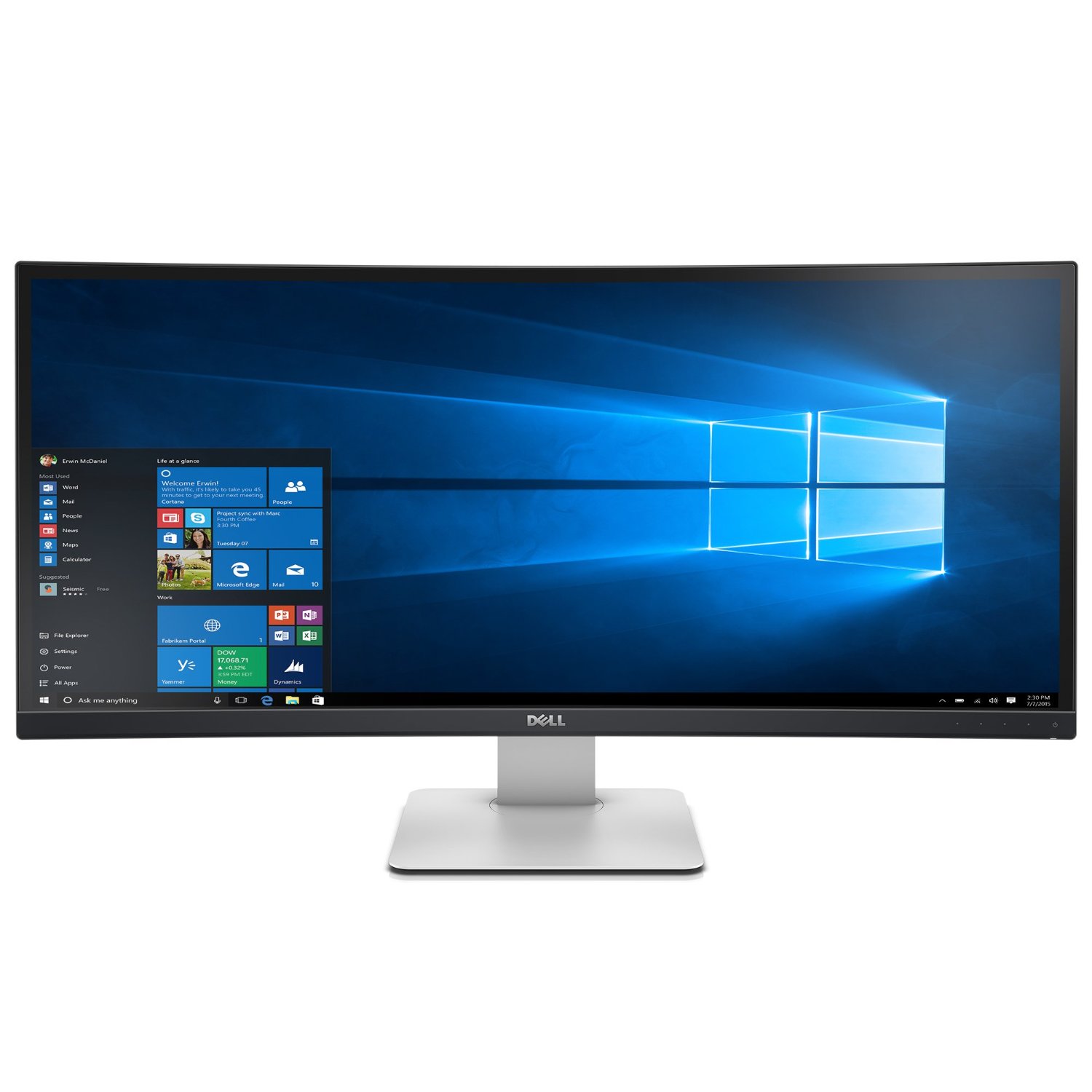 Dell UltraSharp U3415W 34-Inch Curved Monitor — ($600) »
Dell's UltraSharp monitors have been great choices for a few years now, and this 34-inch monster is sure to offer enough screen real estate for the hardest workers. The UltraSharp U3415W 34-inch monitor connects via HDMI, has a USB 3.0 hub allowing you to connect extra hard drives and peripherals, and comes packed with its own set of speakers. The 21:9 curved display provides lots of screen real estate, but also wraps it around your working area to provide a more comfortable experience.
The MSRP for the U3415W is up in the $1200 range, but it's been hovering around $700 for the last few months. This is the first drop to $600 and the best price we've seen.
---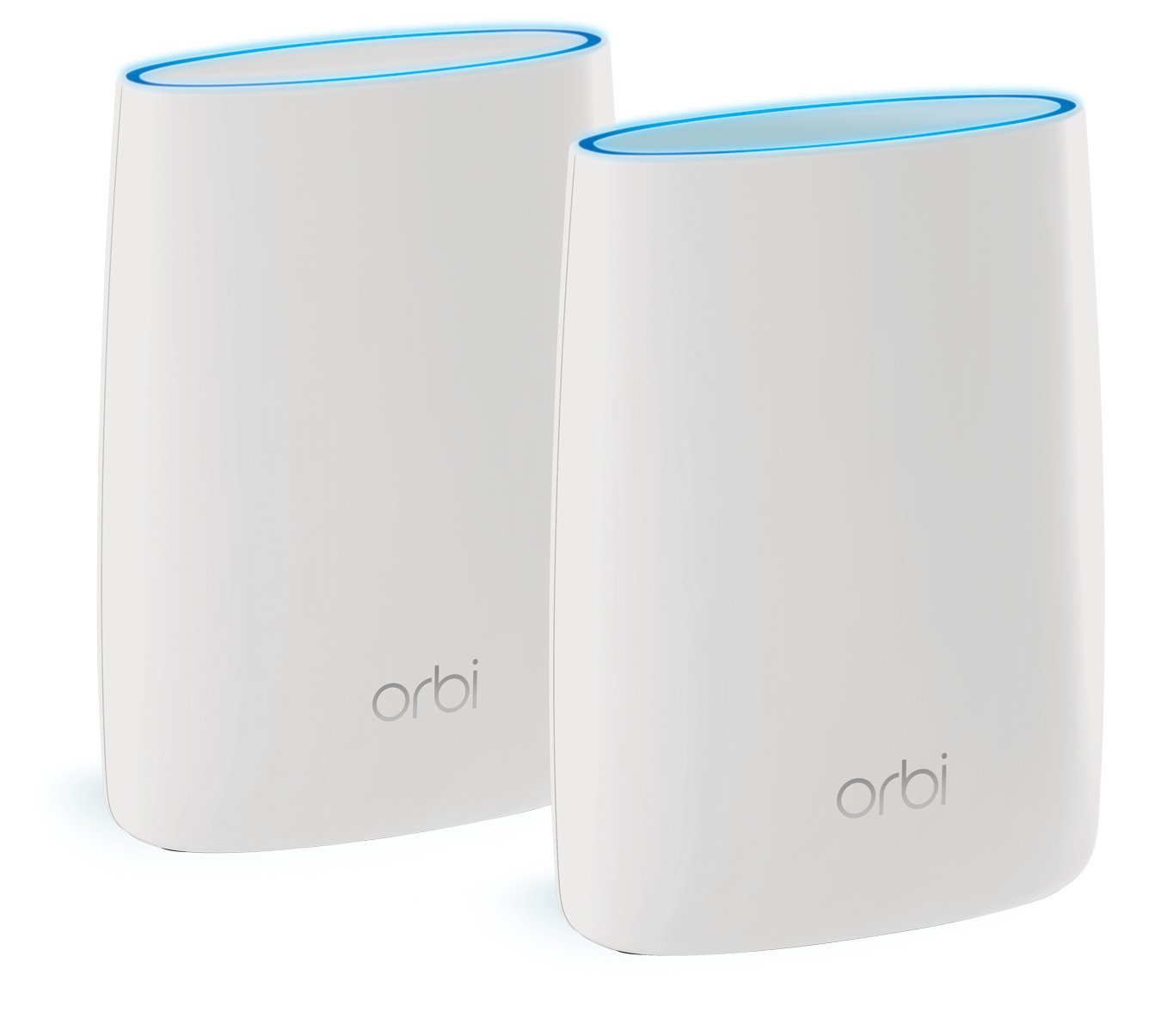 Netgear Orbi Home Wi-Fi System — ($350) »
This price is a bit higher than the Orbi's discount price yesterday, but we still think this is a great deal.
We've been talking a lot about home mesh networking solutions to provide faster, more reliable internet in your home. Netgear's Orbi system is another option, offering more expansive coverage and eliminating the need for boosters and more routers. It even offers a world first:
World's first Tri-Band Mesh WiFi creates a dedicated wireless connection between the Orbi Router and Satellite delivering the fastest Internet speeds similar to a wired ethernet connection.
Overall, we think the Google Wi-Fi or the eero system might offer better bang for your buck and better Wi-Fi speeds, but the Orbi is another choice to make home internet a better experience.
---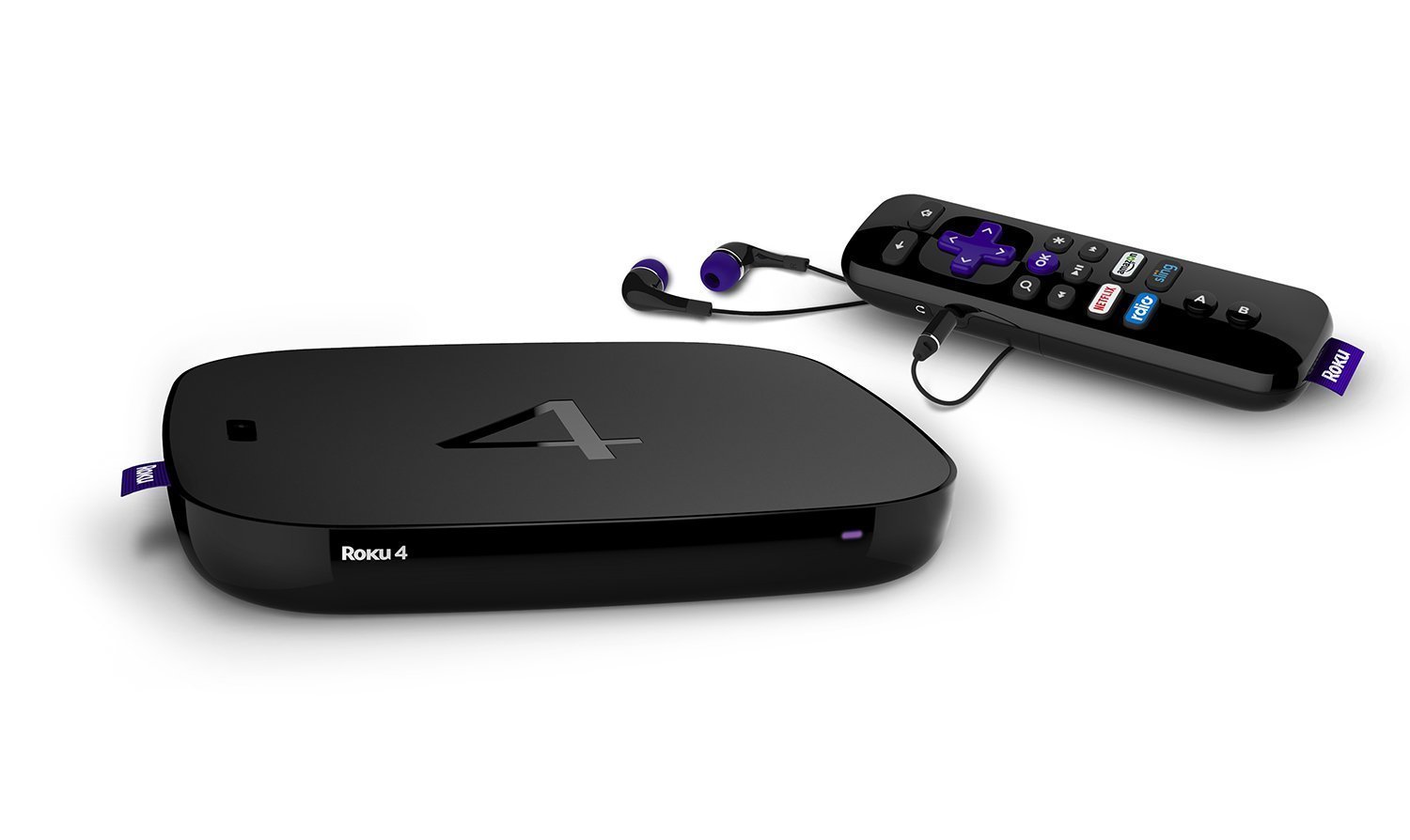 Roku 4 (Certified Refurbished) — ($63) »
This isn't a huge deal on the 4th generation Roku, but it is the best price we've seen on any certified refurbished models. Keeping track of all the Roku-branded streaming devices is becoming tricky as well, so be sure the Roku 4 is the model you're looking for.
The Roku 4 can stream 4K UHD content to your 4K TV, but it doesn't offer HDR support like the Roku Premiere+. Like any other Roku, you can play games, download apps, and make voice searches using the remote.
---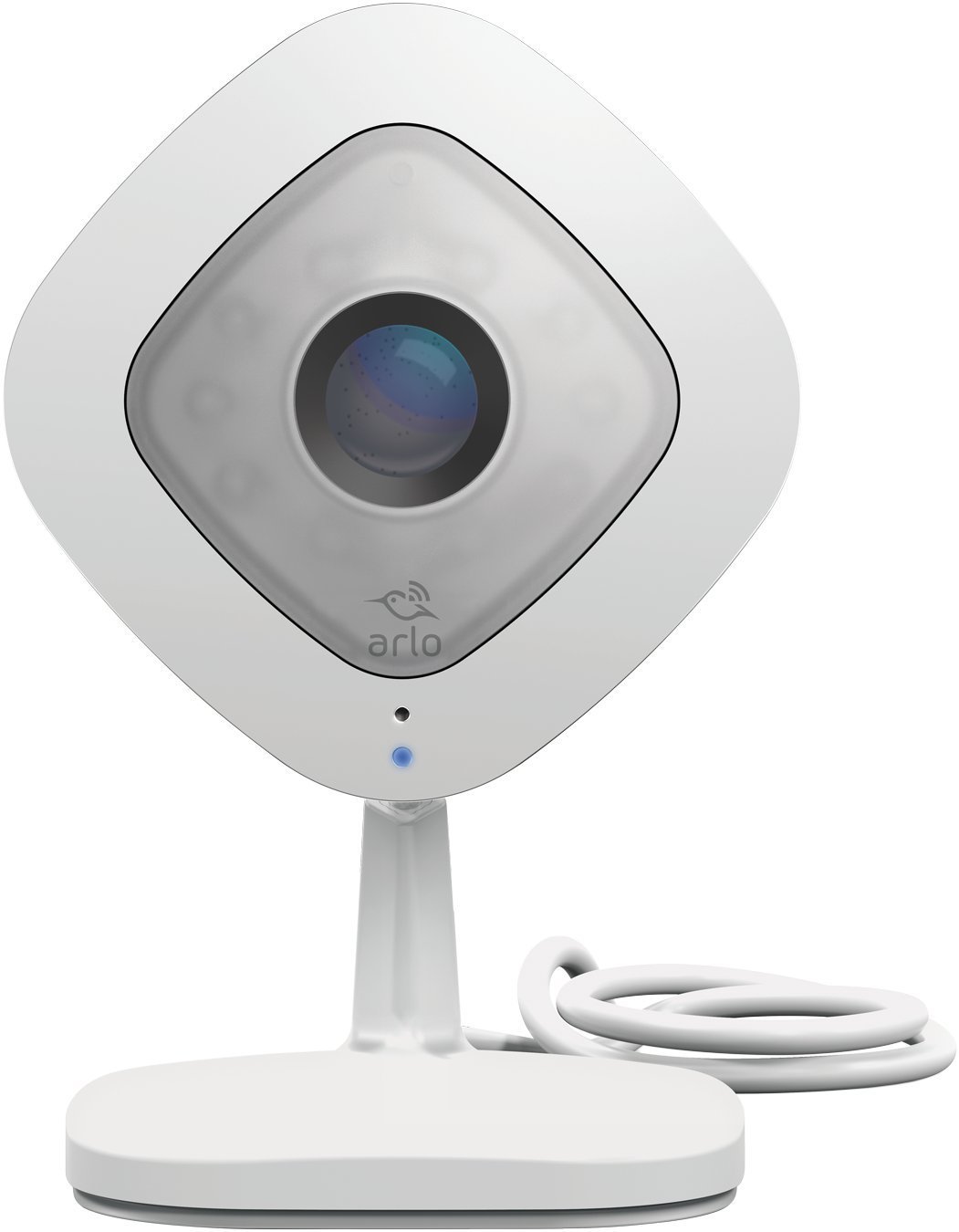 Netgear Arlo Q-1080P Security Camera — ($144) »
We've shown discounts on the Logitech Logi Circle security camera in the past, and the Netgear Arlo Q is a close runner-up in terms of image quality in all types of light and other features like geofencing and storage. You can watch the 1080p footage anywhere in the world on your smartphone and tablet, but more importantly, you get free cloud storage of the last 7 days of footage with your purchase. This is a great way to avoid ongoing subscription fees.
The Arlo-Q doesn't drop in price all that often, so this is a great discount to be had if you're in the market.
---
Logitech MX Master Mouse — ($60) »
Logitech has a wide range of popular computer mouses and the MX Master is certainly one of the company's best choices. The MX Master has a plethora of buttons and gestures, like a scrollable thumb wheel for horizontal navigation. The MX Master is a wireless mouse and can hold a charge for up to 40 days before needing to be plugged into your computer to top up the battery. If you need battery life in a pinch, the MX Master can recharge for up to a day's worth of battery life in only four minutes, and is still operable (unlike Apple's Magic Mouse) during that four minutes.
The MX Master is on sale right now on Amazon for $40 off its regular price.
---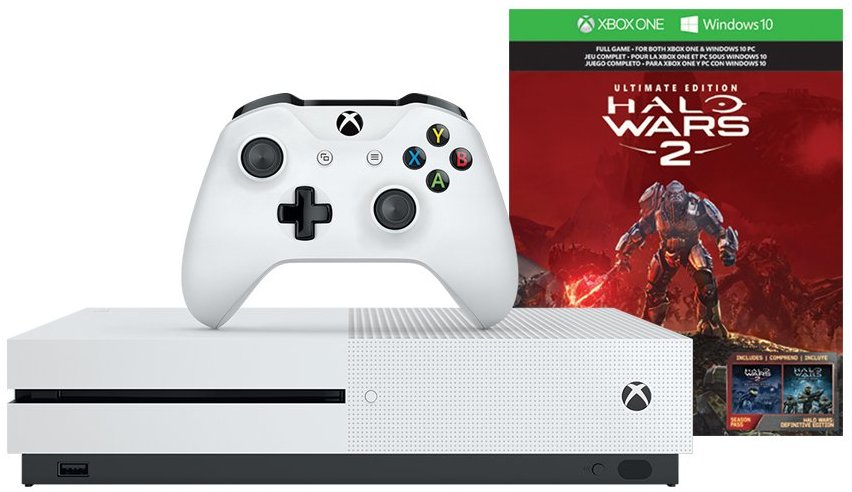 Xbox One S 1TB Console (Halo Wars 2 Bundle) — ($300) »
Xbox One S or PS4 Pro? The question gets a lot of people going. The PS4 as a gaming platform probably takes the cake, but the new Xbox One S has a few tricks up its sleeve. For one, it's likely the most beautifully designed gaming console ever created. It also offers 4K UHD Blu-Ray and HDR support, allowing you to take in the highest quality of content available today.
This 1TB Xbox One S bundle comes with Halo Wars 2 and one controller, letting you get started on the right foot. Normally the Xbox One S 1TB bundle runs you $350. This $50 savings is the biggest discount we've seen on the bundle.
---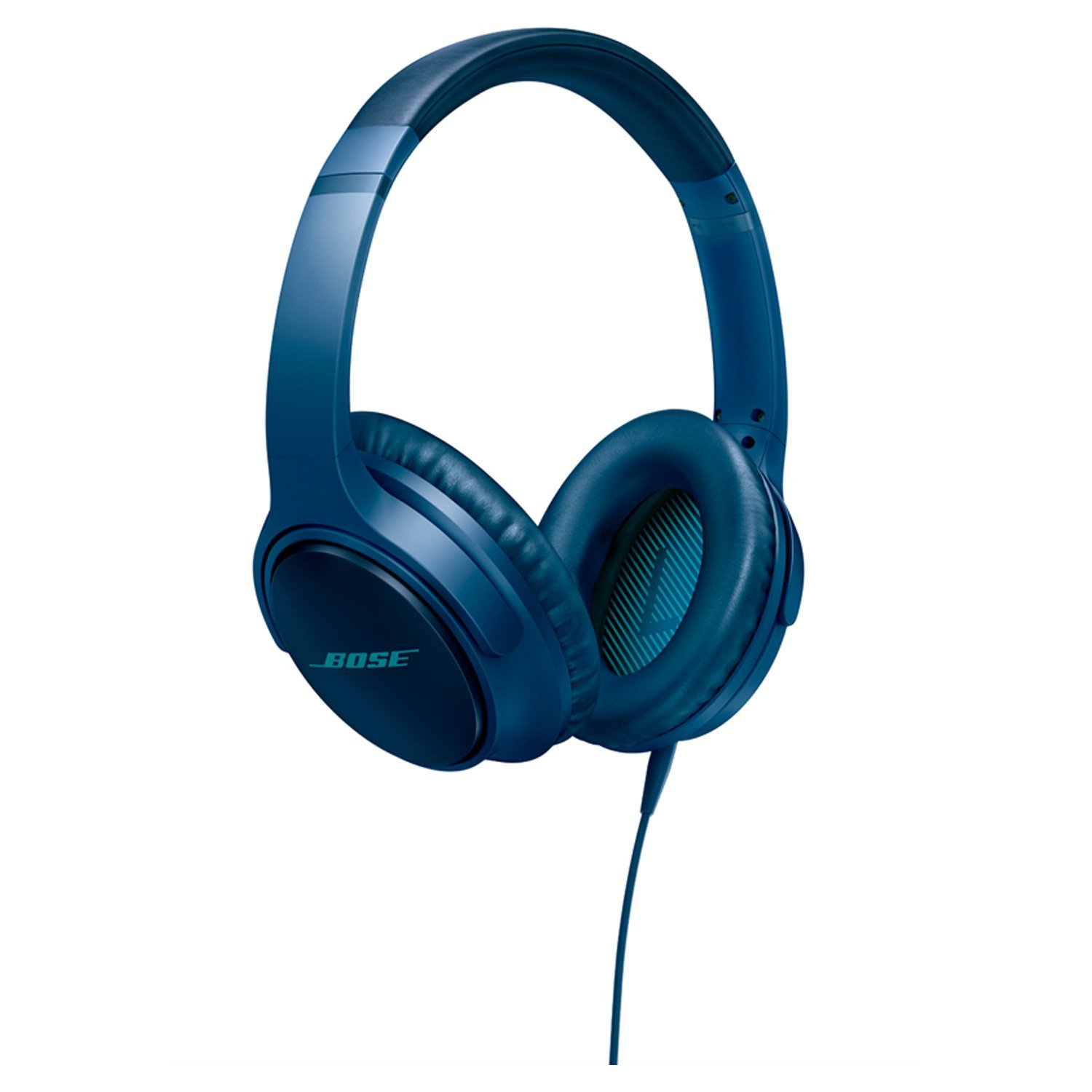 Bose SoundTrue Around-Ear Wired Headphones — ($94) »
Bose SoundTrue headphones have a great reputation for offering smooth, crisp sound and great comfort. These SoundTrue Around-Ear Headphones (made specifically for Apple devices) offer exactly that, with a slimmer profile, new colors, a padded headband, and memory foam ear cushions. These SoundTrue headphones aren't the highest end headphones you can buy, but certainly offer good sound and good value for your dollar.
---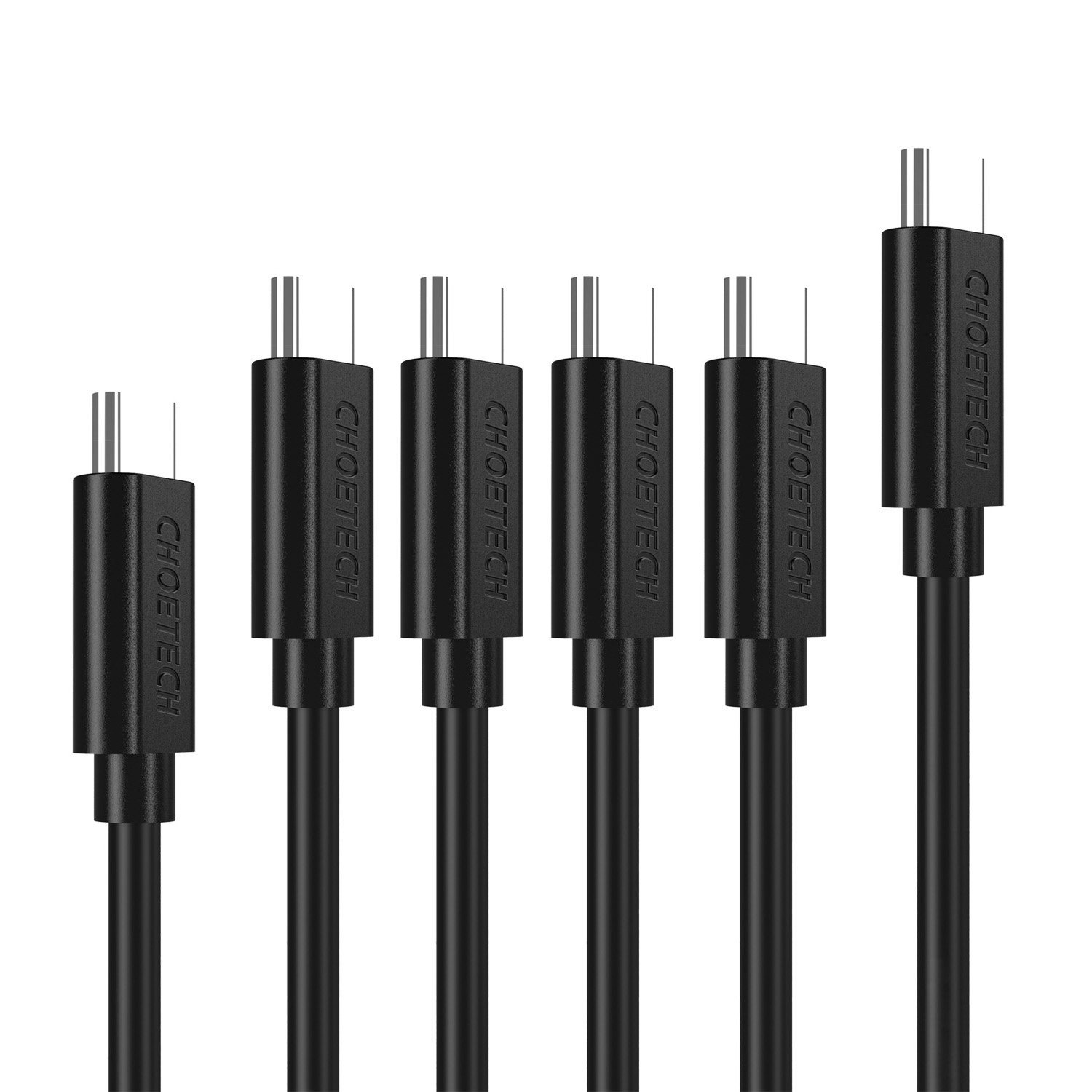 Choetech USB Type C to USB Type C Cables (6-Pack) — ($13) »
Choetech's USB cables are highly rated and highly reviewed on Amazon. This 6-pack of USB Type C to USB Type C cables is sure to be perfect for those moving into a USB Type C world of MacBook Pros and hard drives. Apply the coupon code "JJZY88CI" to get this price down to $13.
You can also pick up a pack of Choetech's USB Type C to USB 3.0 cables in a 3-pack for $10 instead of the regular $30. Use coupon code "LDKQIZ89" at checkout to get down to the $10 price tag.
---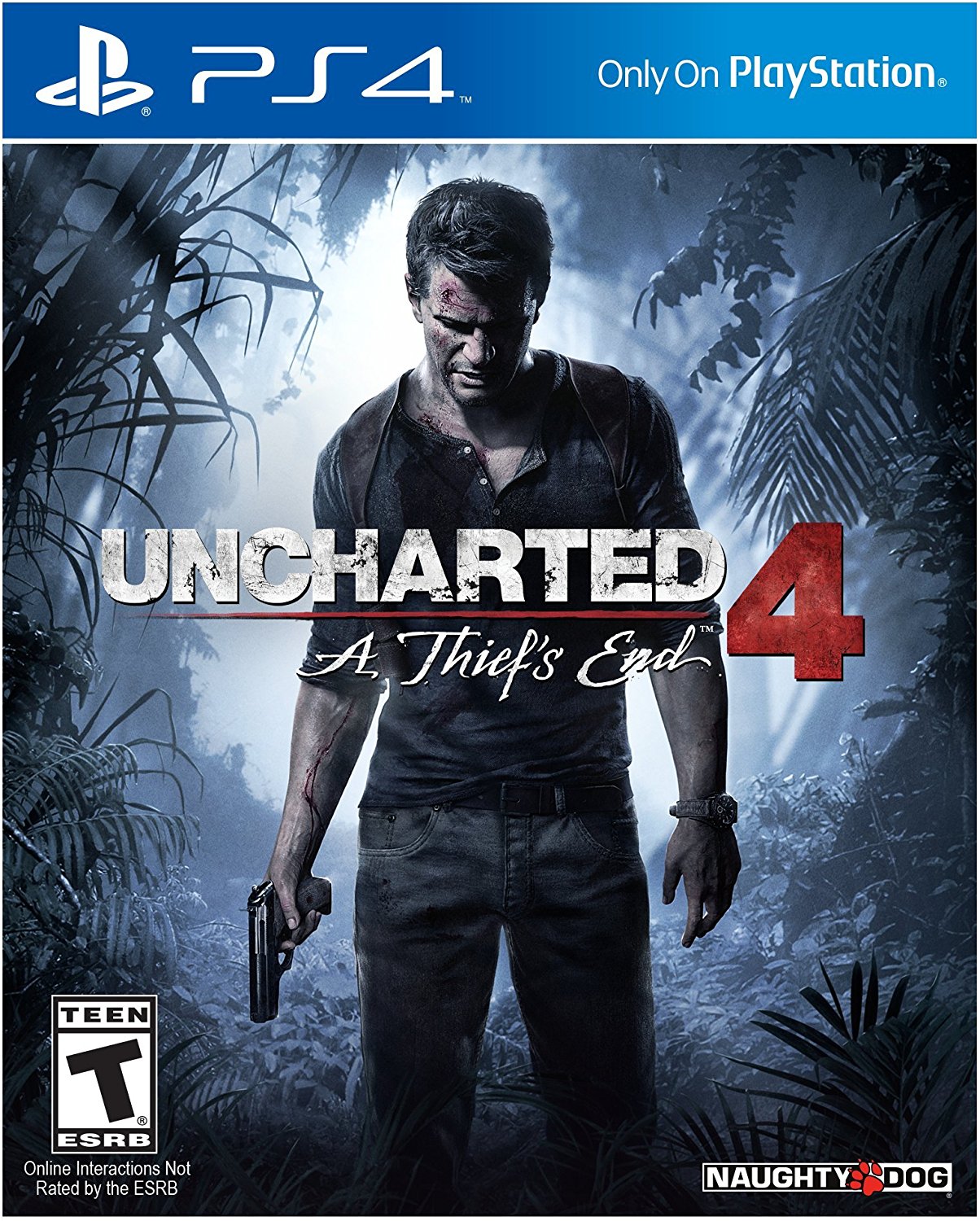 Uncharted 4 is a single game responsible for luring thousands of people to purchase a PS4. Álvaro Serrano of Tools & Toys is one of those people. In his review of Uncharted 4, he said:
Naughty Dog has done it again. Uncharted 4 is a breathtakingly beautiful game that brings a deeply satisfying conclusion to one of the most popular video game sagas ever. It is ambitious, emotional, fun and exciting in equal measures, and it's one of the most rewarding gaming experiences of all time. I can wholeheartedly recommend it.
Normally we see Uncharted 4 sell for around the $40 mark, but this price drop to $28.50 makes it a near immediate pickup for any PS4 owners.
---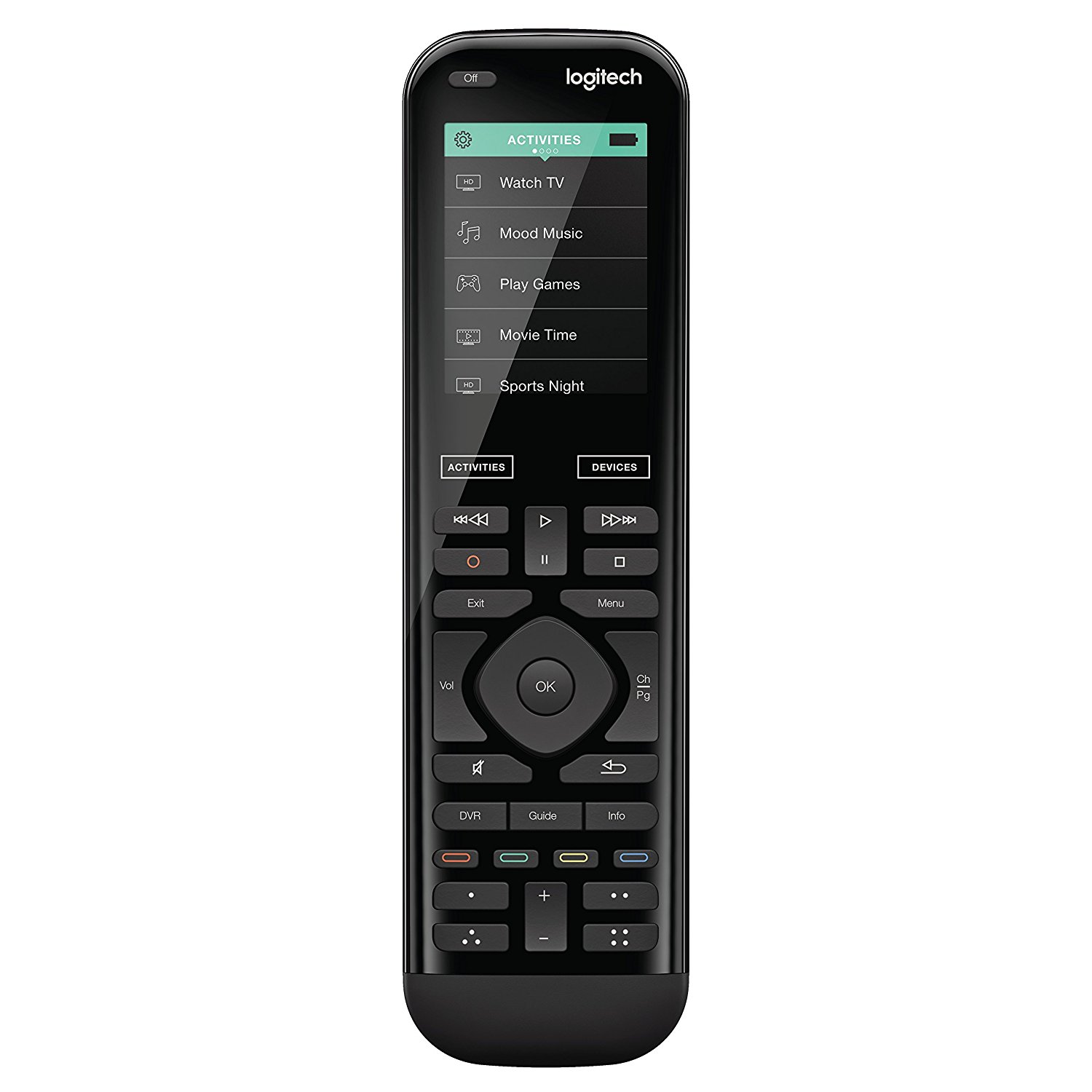 Logitech Advanced Remote Harmony 950 — ($200) »
Logitech's Advanced Remote Harmony 950 comes with a full color touch screen that can wake all the necessary devices just by tapping "watch a movie". Instead of being run on AA or AAA batteries, the 950 can be recharged, ensuring you never need to worry about batteries again. And, it comes with motion activated button lights, allowing you to use it in the dark with relative ease.
This is a great deal on a remote that can control your entire home theater system without blinking an eye.
---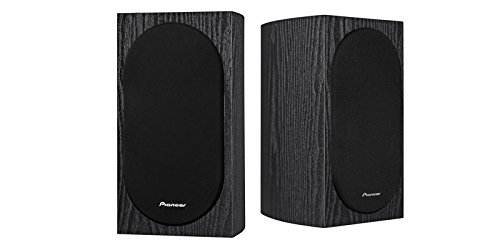 Pioneer SP-BS22-LR Bookshelf Speakers — ($90) »
These bookshelf speakers from Pioneer have been around for quite some time, but have been given awards for their design and detail. From the Amazon listing:
4" Structured Surface Woofer with oversized magnets and vented pole piece for improved bass response
1" High Efficiency Soft Dome Tweeter for smooth high frequency reproduction even at high volume levels
6 Element Complex Crossover perfectly blends audio between the woofer and tweeter for greater accuracy
These speakers have dropped in price a few times each year and generally return to the $120-$130 mark shortly thereafter. Also to note, this deal is only for Prime members. If you have a Prime membership, you'll have access to the $90 price at checkout.
---
This page is updated daily as new sales and deals show up and as old ones expire. Follow us on Twitter to keep up-to-date.
For more deals on gear, gadgets, camera stuff, and more check out our deals page on Tools & Toys.