ZENS "Liberty" 16-Coil Dual Wireless Charging Pad
November 20, 2020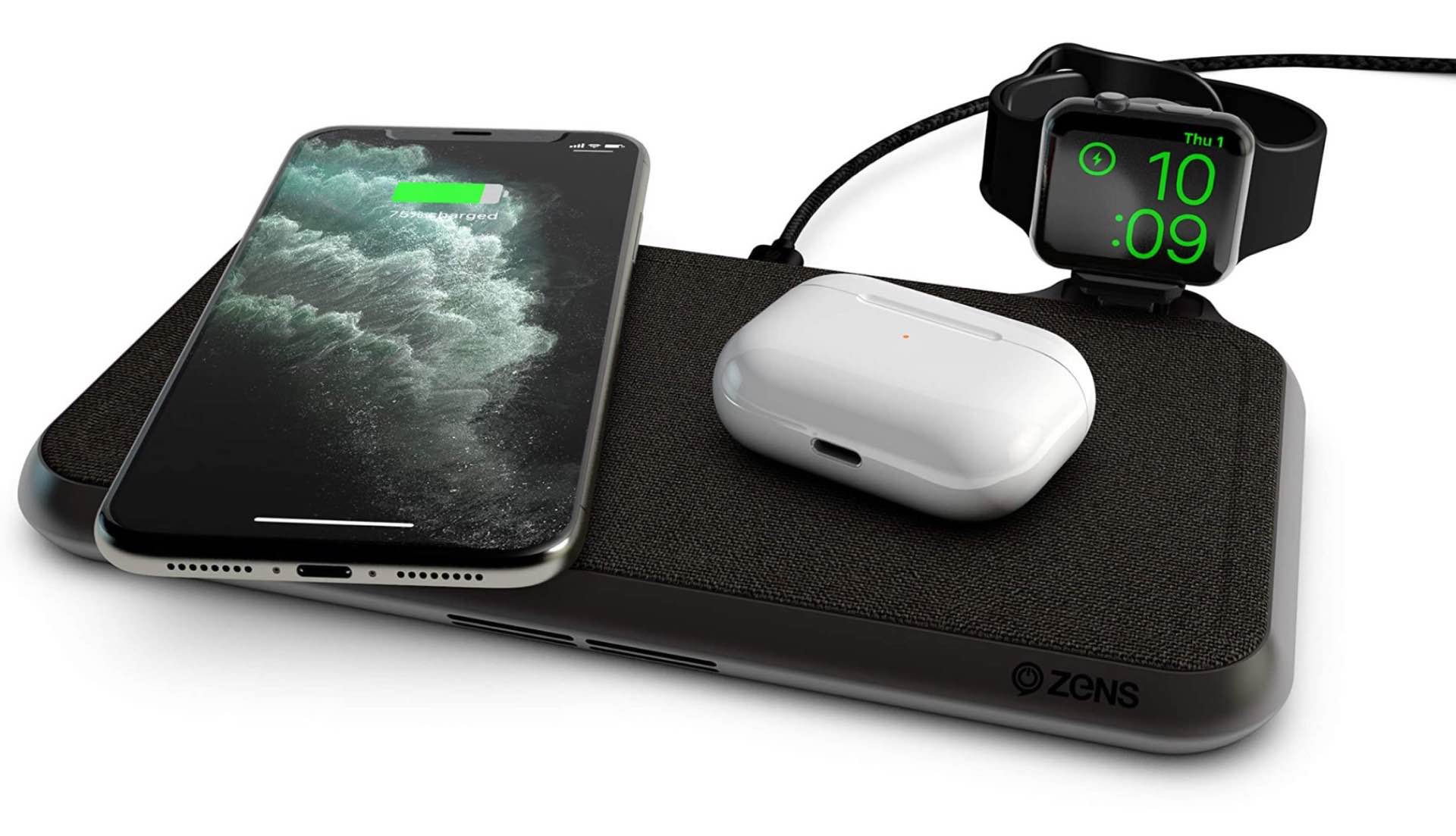 Unlike the Nomad Base Station I wrote about previously, the ZENS "Liberty" wireless charging pad doesn't just use a separate charging coil for each device; it has sixteen overlapping ones that create a full-spread charging zone that simply works no matter where you set a device down.

(Pictured above is the glass edition, partly for illustrative purposes but also because it looks frickin' sweet.)
Basically, this means no more hunting down any "sweet spots" when you want to charge. However, the tradeoff is that you can only charge two devices at once, not three. They do charge at a rate of 15W though, which is pretty nice.
(Important note: I've heard reports that this charger doesn't play nicely with the Qi charging spec of the new iPhone 12 lineup. I only have the 11 myself, so I can't test this for certain.)
The fabric-topped edition is normally $170 on Amazon but temporarily out of stock as of this writing, while the see-through glass one is $200.
* * *
This post was syndicated from our sister site, Tools & Toys, which curates awesome gear and product recommendations for discerning readers like you.