What we published, and links of note
March 20, 2015
Here are the things we published this week, as well as some great link material. You can also stay up-to-date by following us on Twitter and RSS.
Also, we have a weekly email newsletter that sums up all the new and cool things published to the site. If you like to stay up-to-date via email, then you should sign up here.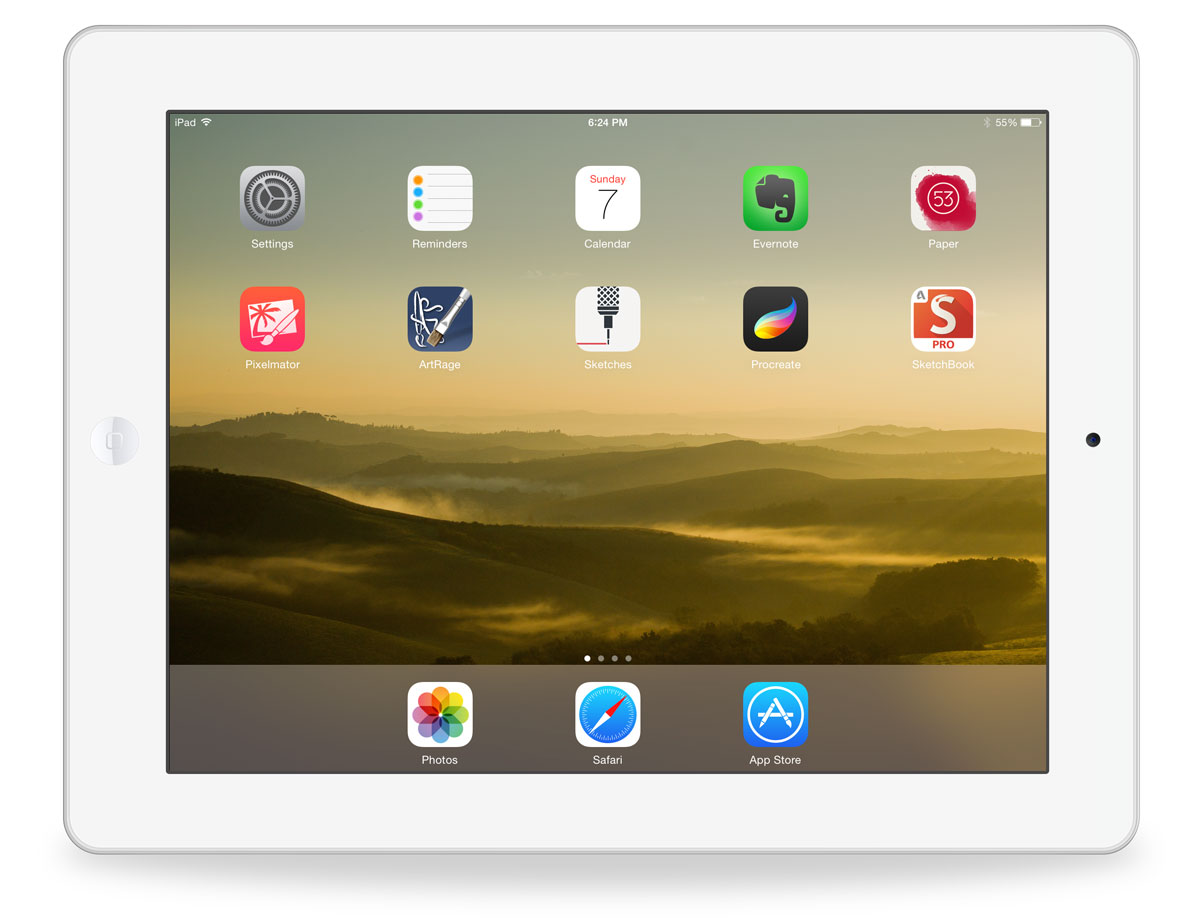 LuCiana Ja'Vonne is a painter currently living in Tennessee who uses her iPad as a sketching device.
LuCiana uses her iPad as a digital sketchbook for paintings — something that we haven't had the pleasure of featuring on the site yet. Taking a look into the creative process is always pleasantly enlightening.
I pretty much use every single painting tool that's available on Pixelmator, but my favorites are the Filbert Brush, the Medium Pencil, and the Japanese Brush (even though I don't use it that often).
We'd love to hear from you. Just fill out this form with some basic information and we'll be in touch.
The Wi-Fi Preference Pane in Mac OS X is full of useful information, so it's helpful to understand where things are and what the different terms mean.
Bradley walks us through the different tabs found in the advanced Wi-Fi menu, and offers some helpful tips on how to use them to your advantage.
Tools & Toys, our sister site, published a review of a new TV steaming service called Sling TV. Basically, you pay a monthly fee for a collection of popular broadcast networks — networks that were previously only available through a cable TV subscription.
If you're a cord-cutter in need of ESPN, AMC, Disney, and other big name channels, Sling TV is definitely worth checking out.
Stephen Hackett, Editor-in-chief of The Sweet Setup, wrote a helpful guide on how to decide on which MacBook best fits your needs. As he points out, Apple's laptop lineup isn't exactly simple, so you'll need to figure out what you actually need before picking one of the models.
Three out of the five portable machines on this page sport a 13-inch screen. The new MacBook is thinner and lighter than the MacBook Air. The MacBook Pro and MacBook Air actually have ports, but the Air doesn't come with a Retina display like the MacBook Pro and MacBook.

Whew.
Charlie Sorrel, of MacStories, wrote a detailed review of the newest keyboard offering from Das Keyboard — a very well-known name in the mechanical keyboard arena. Something new, however, is the switches included in this new model — they aren't Cherry switches, but something new and similar. Overall, it looks like a great keyboard if you're in the market.
The 4 Pro is a clicky keyboard, with Cherry-style key-switches, an aluminum top panel, Mac-specific media and meta keys, a number pad and a pair of USB 3.0 ports on the back.
And if you want some more perspective on the smaller (tenkeyless) mechanical keyboard racket (ahem), check out the comparison that Shawn wrote back in 2012.

"What was the score in that soccer video game when you beat Marc? What, Marc says you guys tied the match? But anyway, Shawn won the tournament, right?"
With Champion, you don't have to worry about those kinds of conversations anymore. This little app for iOS solves your problems for managing tournaments with friends and foes. Champion will generate a tournament schedule for you, it lets you enter scores and track league standings. You can even share the tournament with your friends so they can follow live!
ChampApp is free on the App Store. Get it now and settle the argument about that video game match from last weekend, once and for all.
---
* * *
Our thanks to ChampApp for sponsoring the site this week.