Weather Line updated with iPhone X support and updated Today widget
January 10, 2018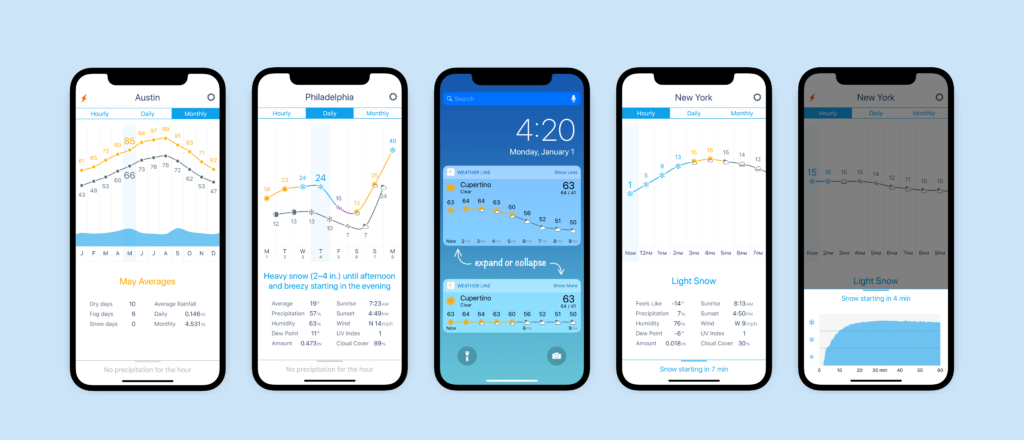 Weather Line, one of our runner-up selections for the best weather app, was updated last week to version 1.9. The latest update brings with it a few tweaks and performance improvements, but is mainly focused on iPhone X support.
Weather Line's hallmark feature is its quick and easily digestible temperature line, providing hour-by-hour, day-by-day, and month-by-month temperatures. In my experience, no weather app provides a quicker representation of a day's temperature ranges than Weather Line. Plus, as Weather Line is powered by Dark Sky's near-impeccable weather read-outs, Weather Line is impressively accurate as well.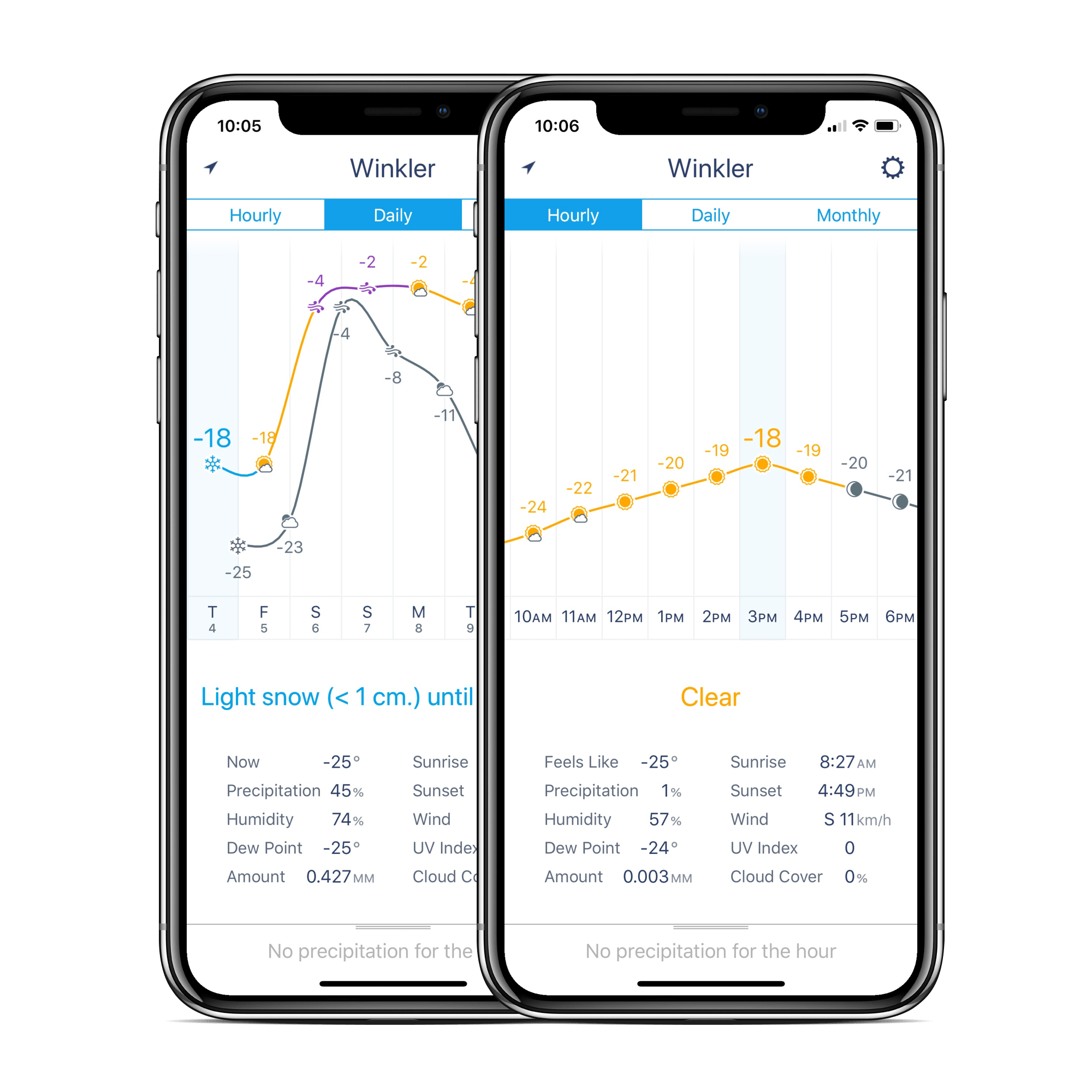 With version 1.9, Weather Line supports the iPhone X. The weather line and applicable data are given plenty of room to shine, as does the precipitation outlook hidden at the bottom of the screen. Dark Sky's precipitation outlook is correct almost to-the-minute depending on where you're located, so the accuracy of the app never comes into question. Other weather information, such as precipitation, dew point, UV index, and sunrise/sunset times, are all displayed with plenty of whitespace. All these aspects appear cleaner and easier to digest on the large iPhone X display.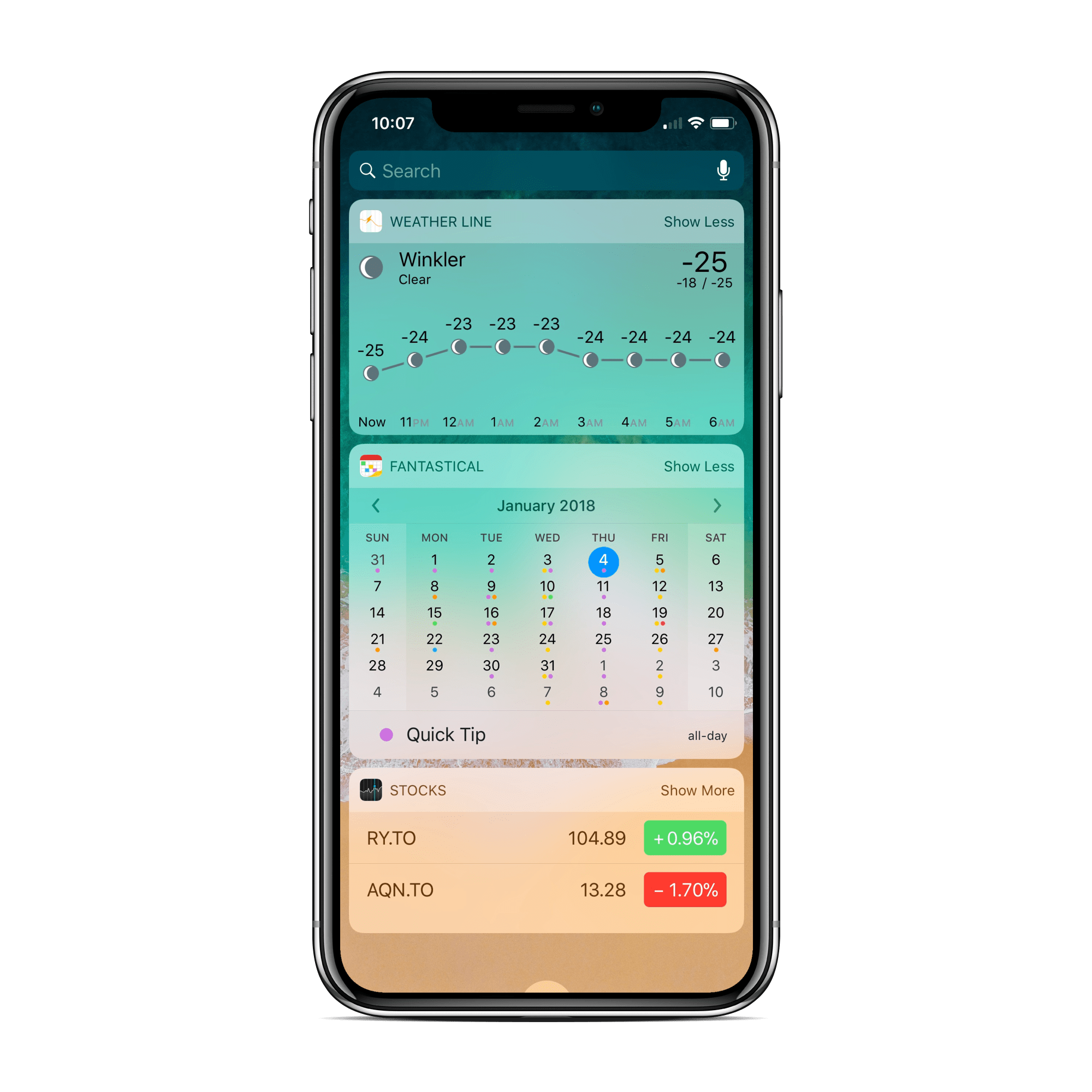 Included in the version 1.9 update are enhancements to Weather Line's lock screen widget. The weather line itself is available without having to unlock your iPhone, and you can quickly expand the widget for more information on-the-fly. And on the iPhone X and with Face ID, interacting with Weather Line's Today widget to access more information inside the app is exceptionally simple.
Other changes included in version 1.9:
Metric measurements for precipitation and cloud cover (great for international folks).
Hidden short-term forecasts when they're not available.
In our guide for the best weather app, Weather Line comes in as a runner-up due to its lack of iPad and Apple Watch apps. However, for iPhone-only users, Weather Line is a beloved favorite. You can pick up Weather Line on sale right now for only $2.99 on the App Store. But hurry, that sale is set to end at the end of the day and it'll jump back up to its regular $3.99 price tag.