The VSCO Cam 3.0 update
February 26, 2014
With the recent 3.0 update to our favorite photo editing app for the iPhone, VSCO Cam is now better than ever. We've updated our review of VSCO Cam to reflect the changes in the app.
The biggest news with this version is that the social component, VSCO Grid, is now native and fully integrated, though it remains true to VSCO's philosophy: there's still no button to "like" an image, nor any way to comment on one.
The VSCO Grid implementation is a little confusing to use, though. If you tap "Grid" on the flyout menu, you'll see VSCO's curated grid, and a button to search for users by name — there's no way to find your friends on Twitter or Facebook. So where do you find your friends' photos after you follow a bunch of people? That's the "I Can't Believe It's A Button" button at the very top of the flyout menu: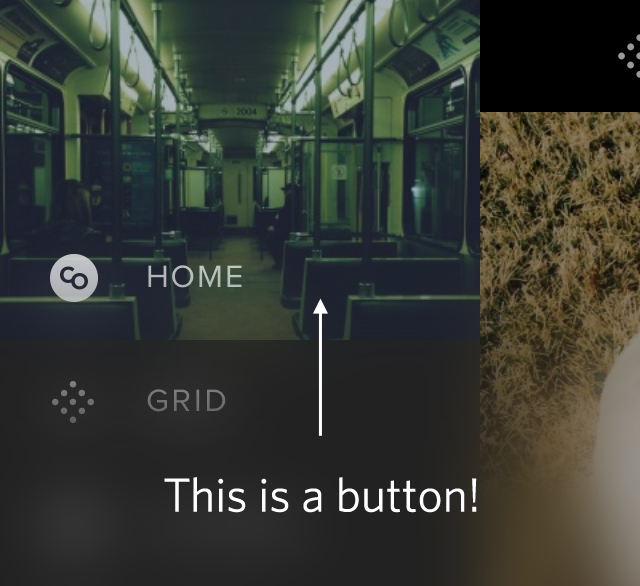 Once you've got that sorted out, though, it's like having a much nicer, simpler, more beautiful Instagram feed, with (probably) fewer photos of expensive San Franciscan toast.
There are some really nice performance enhancements, too, which you'll notice when you start the app. Previously, it would launch into the camera; now, it launches into the library view. This means you can start editing right away, without waiting for the camera to start up. It also means that you can feel comfortable editing when you're running low on battery power.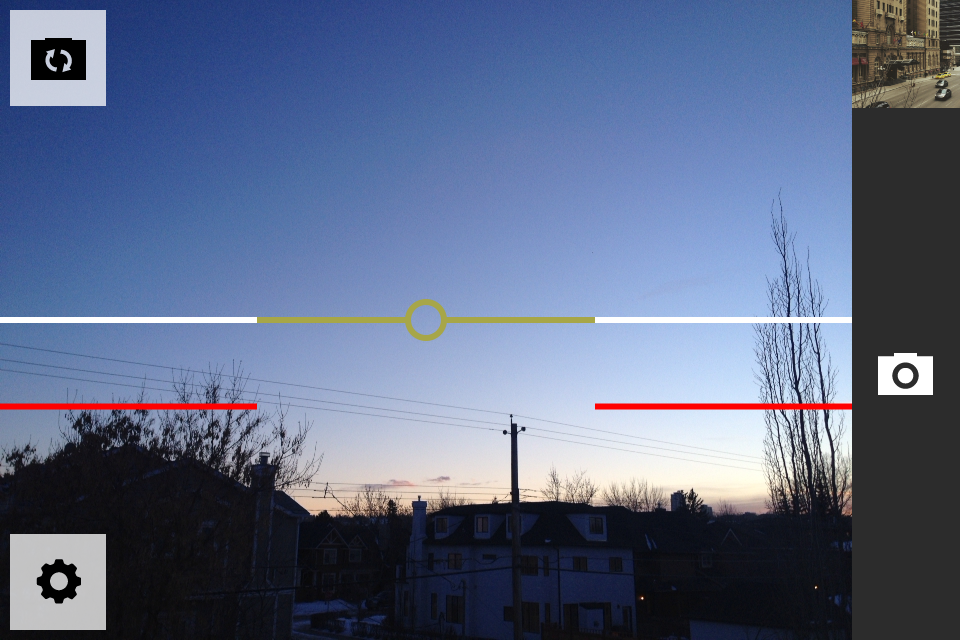 As for the camera view, it now includes a clever level, which is a welcome enhancement if you're like me and have a hard time lining up the frame using a grid overlay alone. When you enable it in the camera settings menu in the upper left, the level will be red; when the shot is perfectly straight, it turns green. Similarly, vertical axis level markers on either side are red when you're pointing the camera upwards or downwards, but they turn green when the camera is flat. It's brilliant.
The interface is pretty much the same. The menu uses a lighter-weight variant of Proxima Nova, fitting with the iOS 7 aesthetic, and there are a few graphical tweaks here and there. Generally, though, it's the same.
While this isn't as significant of a change as VSCO Cam 2.0 was from 1.0, this third major version is even better. It remains the best photo editing app for the iPhone.