We updated our review for the best photo editor for macOS
May 9, 2018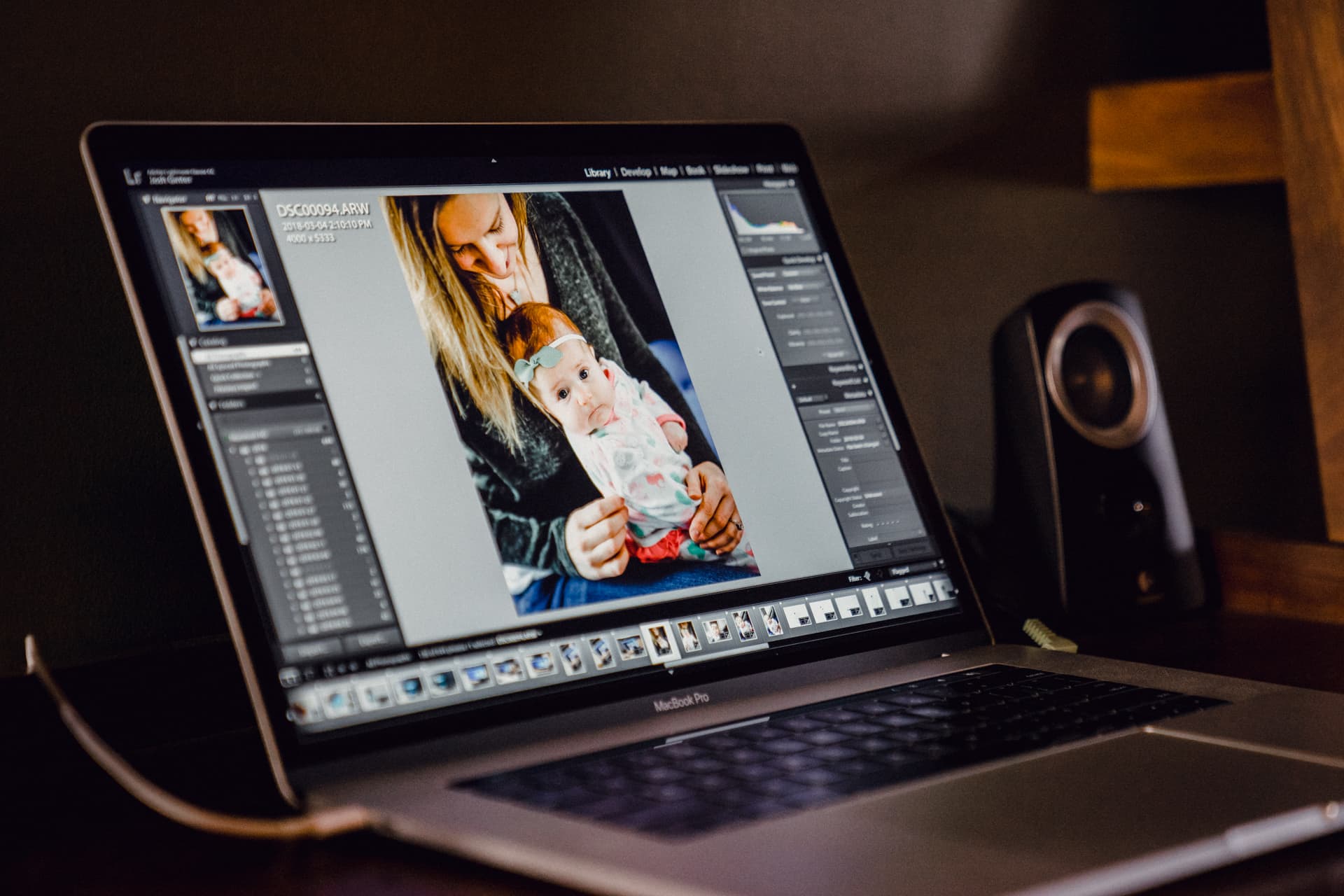 Our pick for the best photo editor for macOS has to be Adobe Lightroom, doesn't it? It's certainly the most prolific, most widely used, and most widely supported in the greater community than any other major photo editor available for the Mac.
But our quest to update our review yielded a surprising number of results. For one, while Adobe Lightroom is the most widely used and has the largest community (presets, how-to videos, tutorials, etc.), it's also not without its problems. Many users loath its performance, even on the fastest and latest MacBook Pros and iMacs. And for the hardest of hardcore professional photographers, Lightroom's controls aren't granular enough to find that perfect look.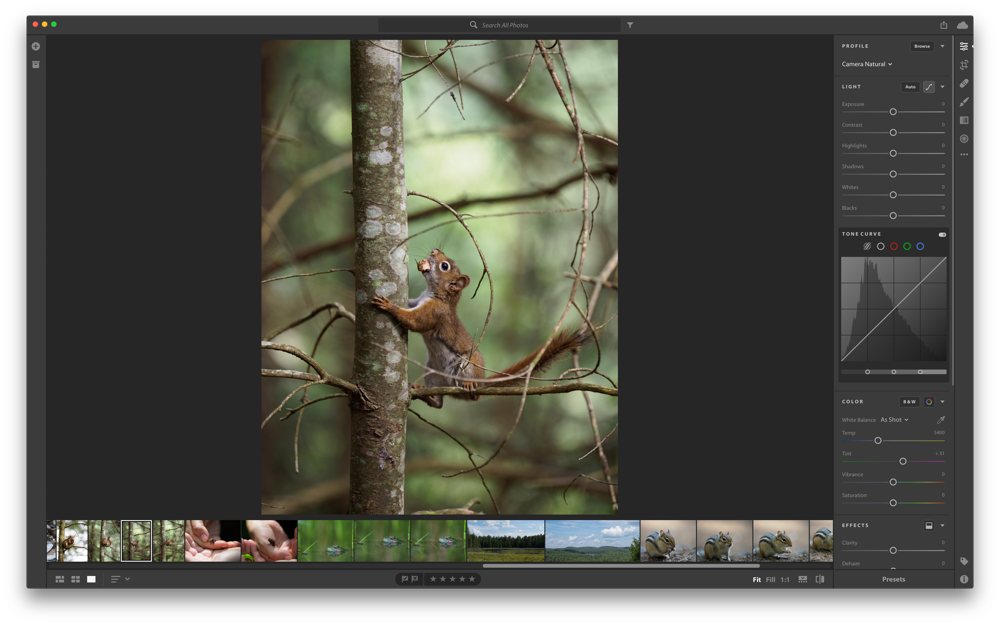 Alas, Adobe Lightroom's shortcomings are still overcome by its vast community, wide array of features, reasonable pricing, and continual updates, making it our continued pick for the best photo editor for macOS for most people.
Adobe Lightroom now ships in two versions: Lightroom Classic CC — the Adobe Lightroom we all know and (mostly) love — and the new Lightroom CC — Adobe's newest version of Lightroom that focuses on putting your photo library in the cloud.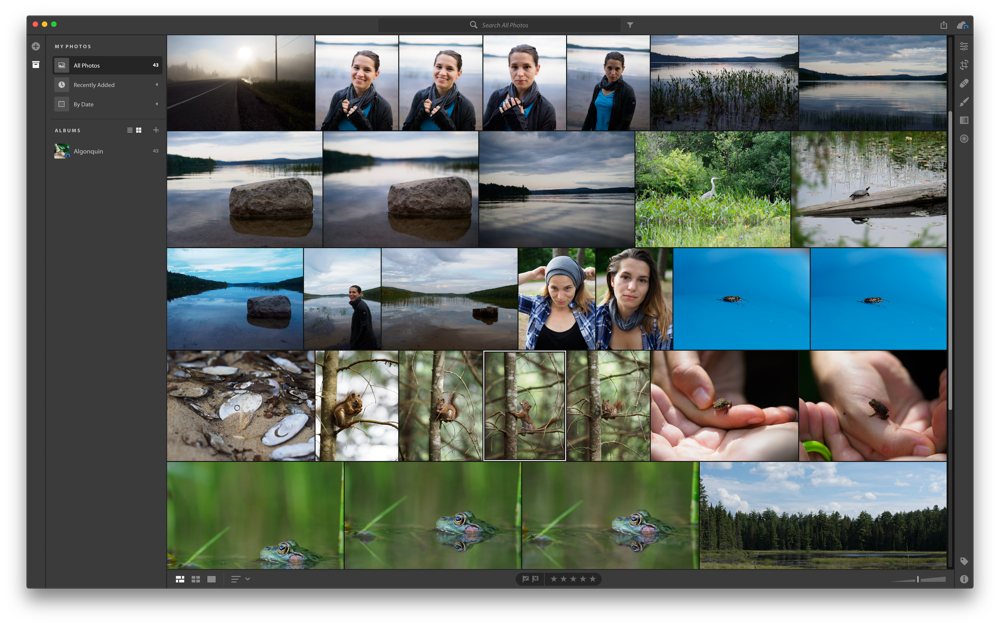 Lightroom CC, as a whole, is more streamlined than Lightroom Classic, but appears to be gaining new features almost by the week. Despite missing out on some of these deep core features, Lightroom CC provides a unified interface across Mac, Windows, iOS, and Android devices, faster and more efficient operation and syncing, and access to the new Adobe Sensei cloud intelligence platform, which is sure to revolutionize how users find and sort their photos.
No matter what kind of photographer you are — a hobbyist, a serious hobbyist, a semi-professional, or a professional photographer — Adobe will have your editing needs covered through Lightroom CC and Lightroom Classic CC.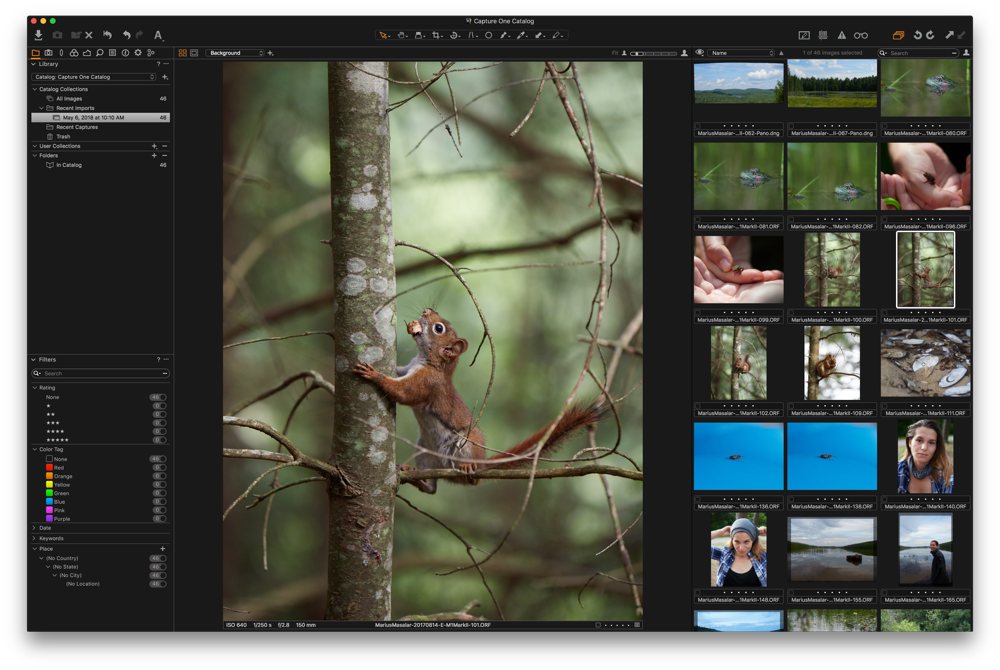 If you are in dire need of more fine-tuned controls and if Lightroom doesn't meet your needs, we think Capture One Pro is the best professional photo management and editing app for macOS. Capture One Pro offers a plethora of features that take Adobe Lightroom to task, like color tools, vaster and more in-depth split toning tools, and more curve tools for bringing out even more of your photo. Capture One Pro is also much more customizable, ensuring professionals can mold the app around their very specific needs.
All these features come at the expense of intuitiveness, as Capture One Pro is a much more daunting tool to pick up and use for most users. It's also much more expensive, honing in specifically on professional users.
There are a range of other contenders in this race as well, like Apple Photos, DxO PhotoLab, and a range of open source options for the pickiest of photo editors. As Marius puts it in the review:
Have you ever heard of the lab color space? Do you know what wavelet editing is? Have you been clamoring for 13 different choices of algorithm for raw file demosaicing? If so, RawTherapee is the editor for you!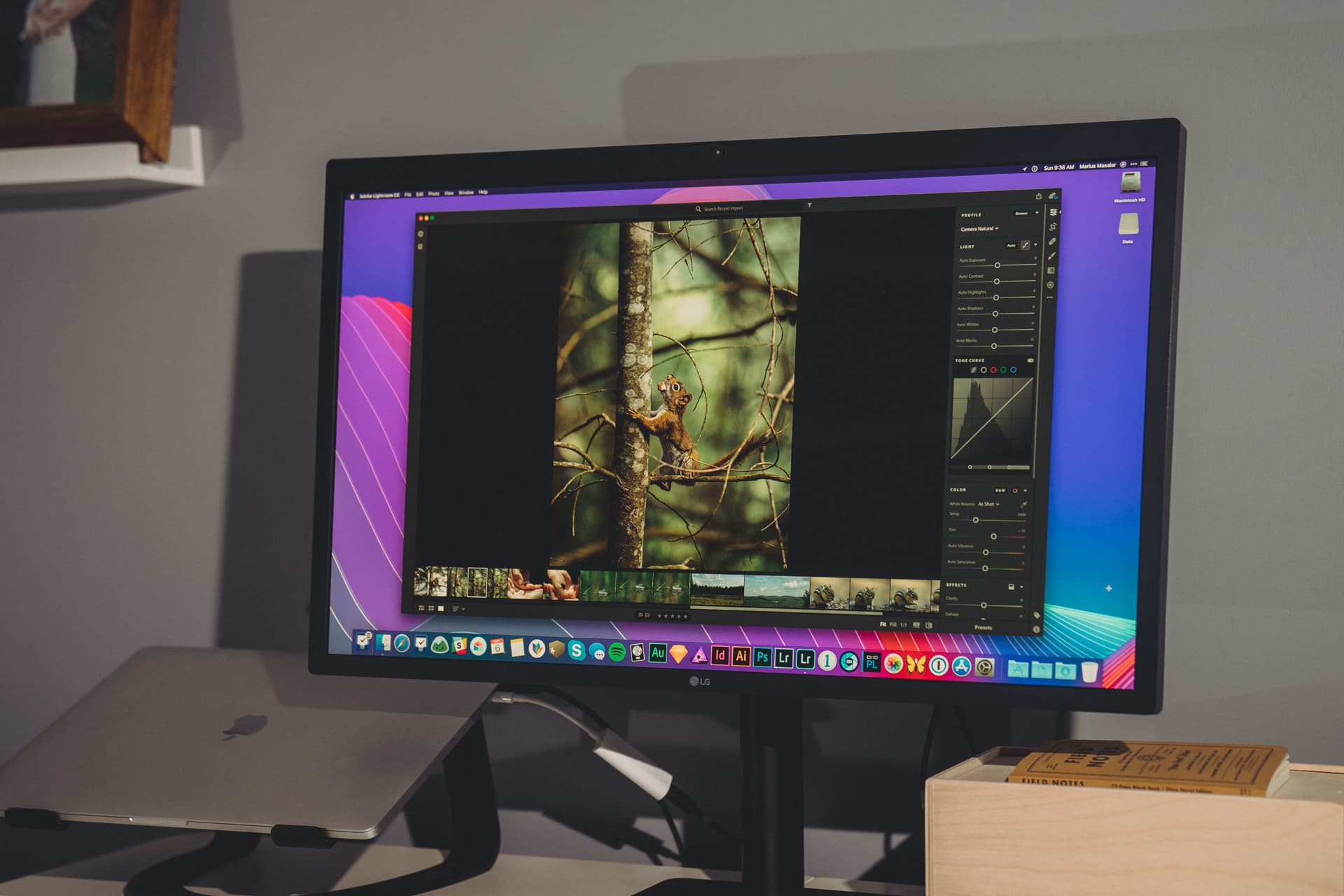 No matter your needs, our review should cover which app you need to focus on to make your photo edits. While we pick Adobe Lightroom for most users — and specifically, Adobe Lightroom CC, especially for those who want to move more and more of their editing into the cloud and onto their iOS devices — you can't go wrong with Capture One Pro either.
Head on over to our review to get Marius' full breakdown.
Wait. There's a Bonus….
Custom Productivity Templates
We have a set of custom productivity templates that work well with the iPad app, GoodNotes. And if you want to try them out, we've put together a free guide that can help you.
We'll show you…
How to create and save custom page templates in GoodNotes.
How to use those page templates to transform GoodNotes into your own productivity notebook (or any other type of notebook replacement).
Plus, we also have included a couple of our custom productivity templates for you to get started with. These templates are right out of our popular productivity course.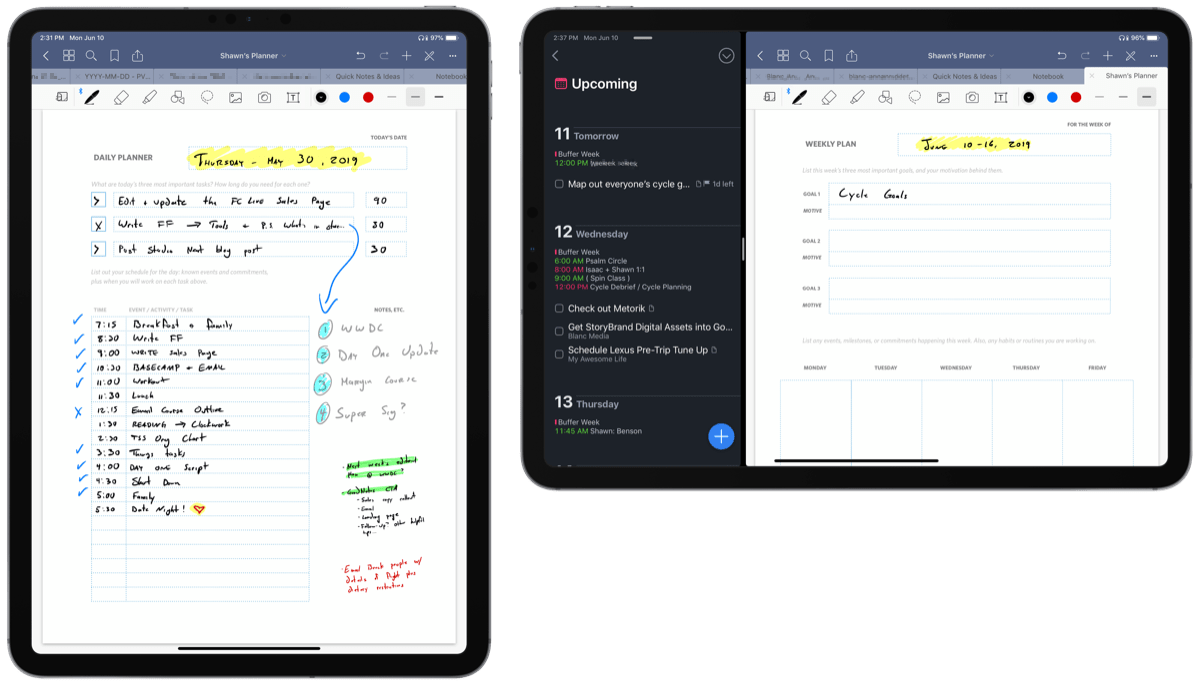 The custom templates and the guide are available for FREE to our email subscriber community. And you can get it right now. By joining the Sweet Setup community you'll also get access to our other guides, early previews to big new reviews and workflow articles we are working on, weekly roundups of our best content, and more.