Two simple prompts for an easier Day One entry
April 4, 2022
Even though I have been using Day One since dinosaurs roamed the internet (2014, 2015, 2018, 2020), sometimes I begrudge my journaling habit.
Truth be told, journaling every day — or even every week — can sometimes feel inconvenient. There are times when I would much rather just skip it. (And, yeah, sometimes I do.)
For the days when I have nothing interesting to write down, or when I just don't feel like writing in Day One, I've got two easy ways to "phone it in," so to speak. Lowering the bar is actually a great way continue adding things to my Day One.
I think this is important because with something like journaling — or any worthwhile habit, really — the value is not in the quality of any one entry. Rather, the value is in the compounding quantity of consistency.
Basically: Quantity leads to quality.
And so, with that said…
My two favorite ways to "cheat" at journaling in Day One
Here are a couple of my go-to easy options for how to phone it in with my Day One:
Pick a photo from the day and give a one-sentence explanation of what is going on.
Answer this question: Today was a good day because…
What's great about these two "cheats" is that not only are they easy, they're also unexpectedly helpful. I love the first option because a simple photo and explanation can go a long way in remembering those moments in the future. And I love the second option because it helps me focus on something I am grateful for, and it often turns into an entry that is longer than just one sentence.
---
Wait! There's more….
How to Use Day One in Your Life
For a the best journaling app, you won't do better than Day One. And if you want to discover how to use this app more regularly, and take full advantage of all its features, then we have some video screencasts that can help you.
In our course, Day One in Depth, you get 8 video screencasts that will take you line by line through every feature, setting, preference, and option found in Day One.
We'll show you…
Complete walkthrough of the Mac and iOS apps.
How to create and customize your journal entries (from text, to photo, to audio)
How to find, filter, export, and more.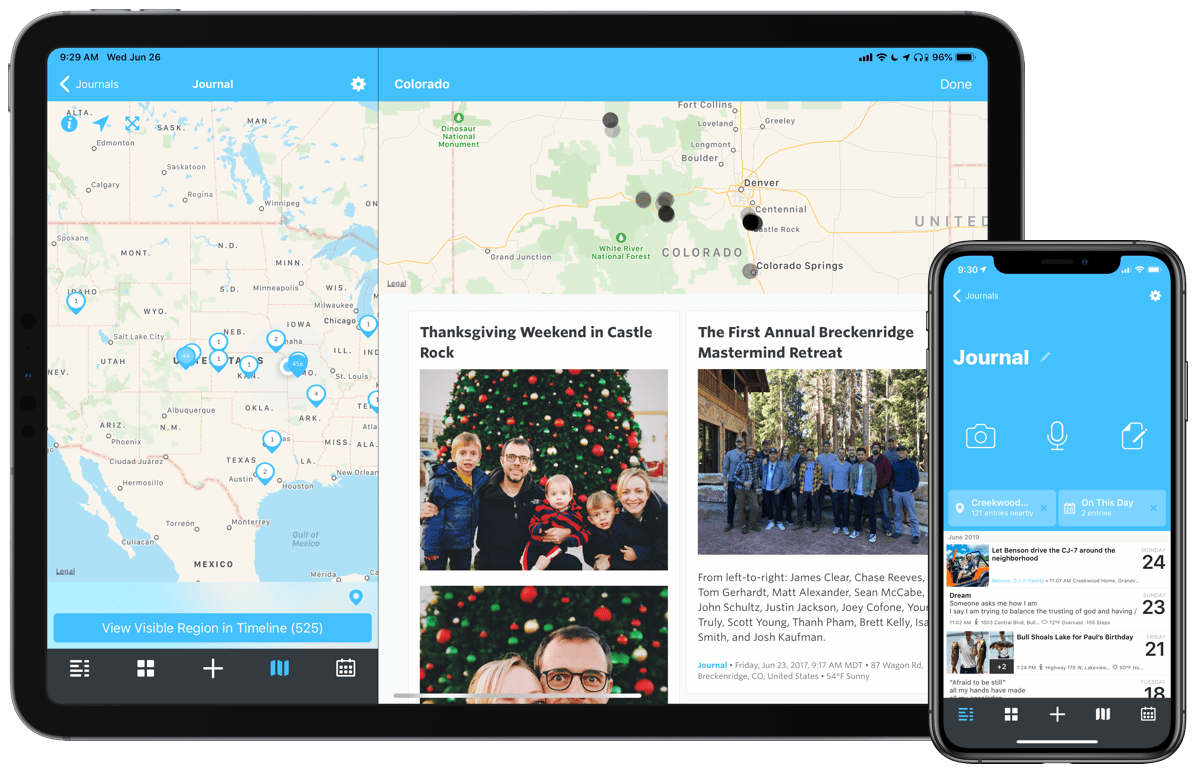 Plus! You will get bonus tips, workflows, and tutorials for how best to use Day One to suit your own needs: from a morning writing time to a photographic travel log, to weekly reviews and productivity journaling — Day One can do it all and we will show you how.