TSS Webinar: Productive Habits
January 25, 2021
When it comes to our daily routines, we have only two options:
We can be REACTIVE and deal with things as they happen.
We can be PROACTIVE and take action.
In other words, we can either be a thermostat or a thermometer.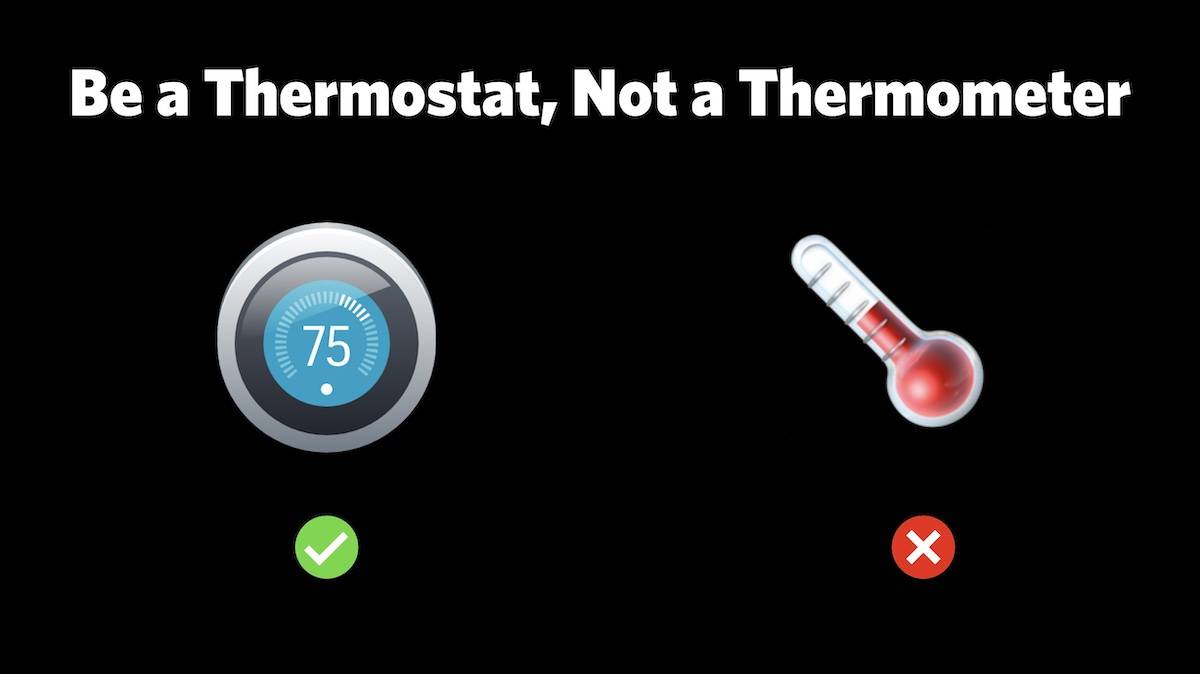 You see, a thermometer simply tells you the current temperature of something. It REACTS to its surroundings, and will change to match the environment around it.
But a thermostat is different.
The environment doesn't change the thermostat; instead, the thermostat changes its environment. A thermostat is PROACTIVE in setting the temperature, not just reporting it.
So what's the difference between living like a reactive thermometer or like a proactive thermostat?
Your Habits.
Habits are the real driver of positive change.
Research from Duke University shows that at least 40% of our daily actions are determined by our habits. Unfortunately, some of us let our bad habits drive us. We live like a thermometer, reacting to fires and emergencies as they happen (which is extremely stressful). But some live like a thermostat, intentionally forming their habits instead of being formed by them, which gives them the time and energy they need to focus on what's important and do their best creative work.
The secret to your success is hidden in your daily routine.
That's why this week's TSS Webinar is all about Productive Habits. If you're ready to take back control of your habits and your life, this webinar is for you!
I'll be sharing:
How habits and routines can help save time and automate progress in every area of your life
Why goals alone won't get you where you want to go
The difference between projects and habits and how to make the most of each
How to set yourself up for success and make it easy to show up and take consistent action
What: Productive Habits (Live Webinar)
When: Thursday, 28 January @ 2pm Eastern / 11am Pacific
Where: RSVP HERE (this way we can email you the link to join us live)
Plus, Live Q&A to talk about any questions you may have around routines, habit development, automation, etc.
Use habits to your advantage
The Simple Habits video course can help.
Discover how to make simple changes, starting today, that will make your daily life better. Watch the whole course in the time it takes for a long lunch break.