The Best Apps & Hardware of 2019
Our goal here at The Sweet Setup is to help you find the best apps and hardware for your Apple devices. We spend an inordinate amount of time using and recommending the best apps and workflows for Apple users like you.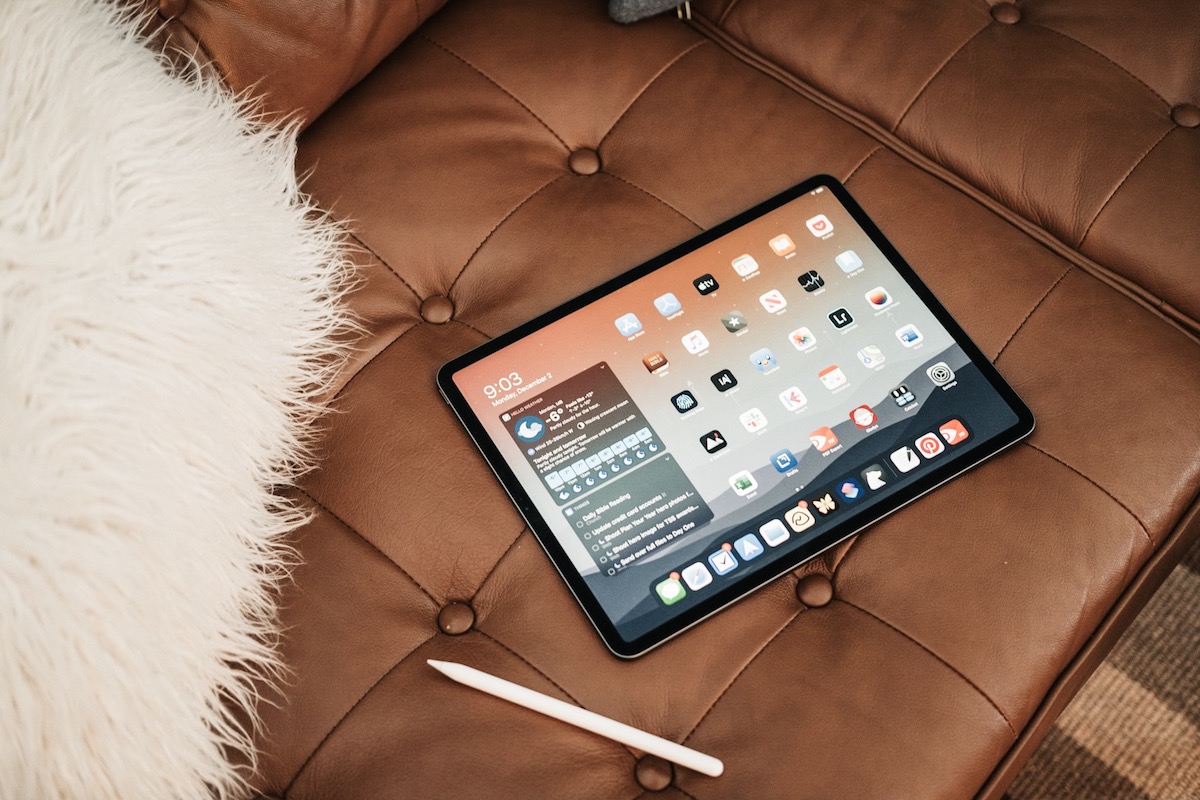 This year, the whole TSS staff got together to vote for our very first TSS Awards. Everyone submitted their nominations, and there was much fighting (er, debating) before coming to consensus on what we consider to be the very best apps and hardware from the entire year.
Here are the categories we voted on:
Each category has a winner and a runner-up based on the number of votes it received, as well as links to get the app/product and a short description of what we think makes it sweet.
Best New iPhone App
The best iPhone app that was launched (released for the first time) on the iPhone during the year 2019.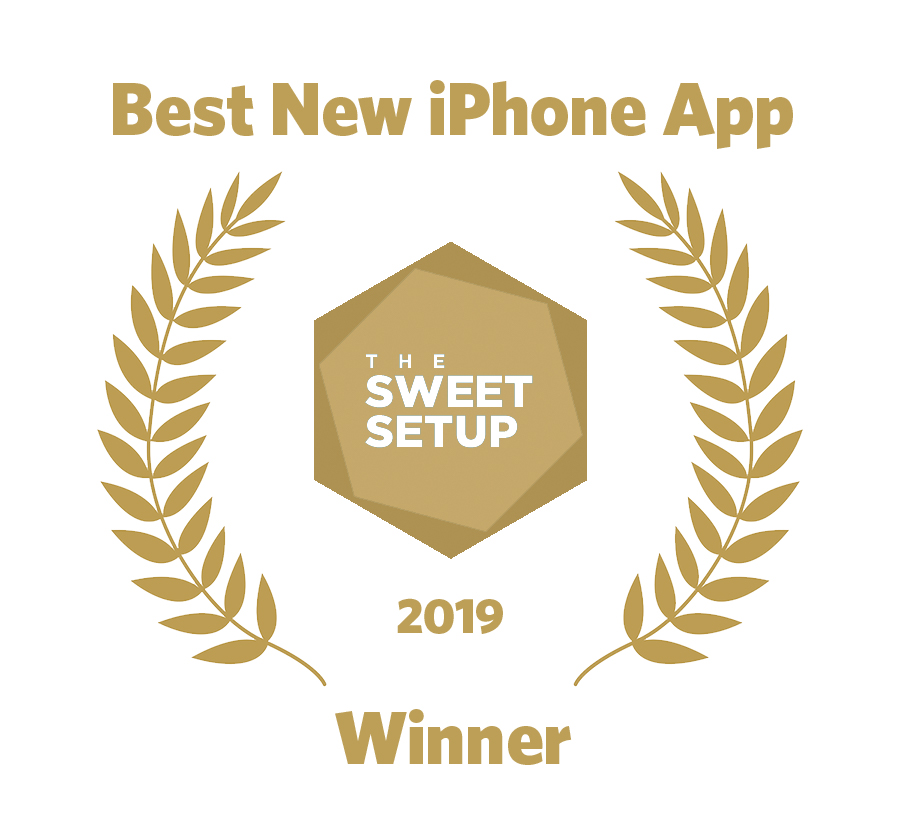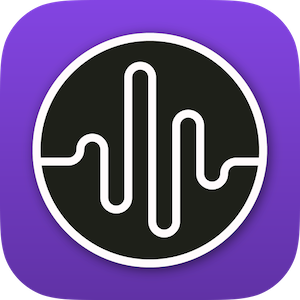 Dark Noise is the best background noise app for iOS. Whether you're searching for rain sounds to help you sleep or household sounds to drown out background noise the variety of sounds available here is sure to give you something to enjoy. Dark Noise also has a timer feature to automatically pause the sound, and support for Shortcuts to allow you to integrate this into other things – start the fireplace sound as your open Books and enjoy the Christmas season!
– Rosemary Orchard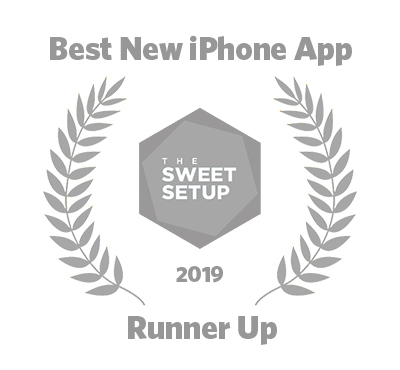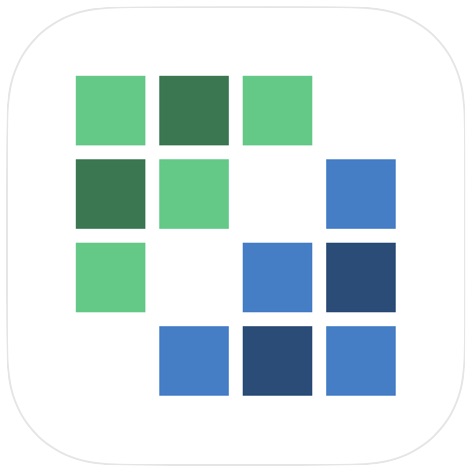 CalZones is a brilliantly designed that solves a single problem: eliminate the confusion that comes with scheduling events with people in other time zones.
When you launch the app, you can pick a list of time zones that are important to you. The main timeline view shows your timezones in a table as a comparison of the time in each of your locations for quick reference. Below this timeline you can see all the events from your iOS calendars, giving you an easy, glanceable view of your upcoming events. Once you find a time that works, tap on any time shown in the table view at the top to quickly create an event at that time and in the selected timezone.
If you have ever had miscommunication with someone in a different time zone about the time of a meeting or call, go get CalZones right now. CalZones may not be flashy, but it is extremely useful.
– Mike Schmitz
Best New iPad App
The best iPad app that was launched (released for the first time) on the iPad during the year 2019.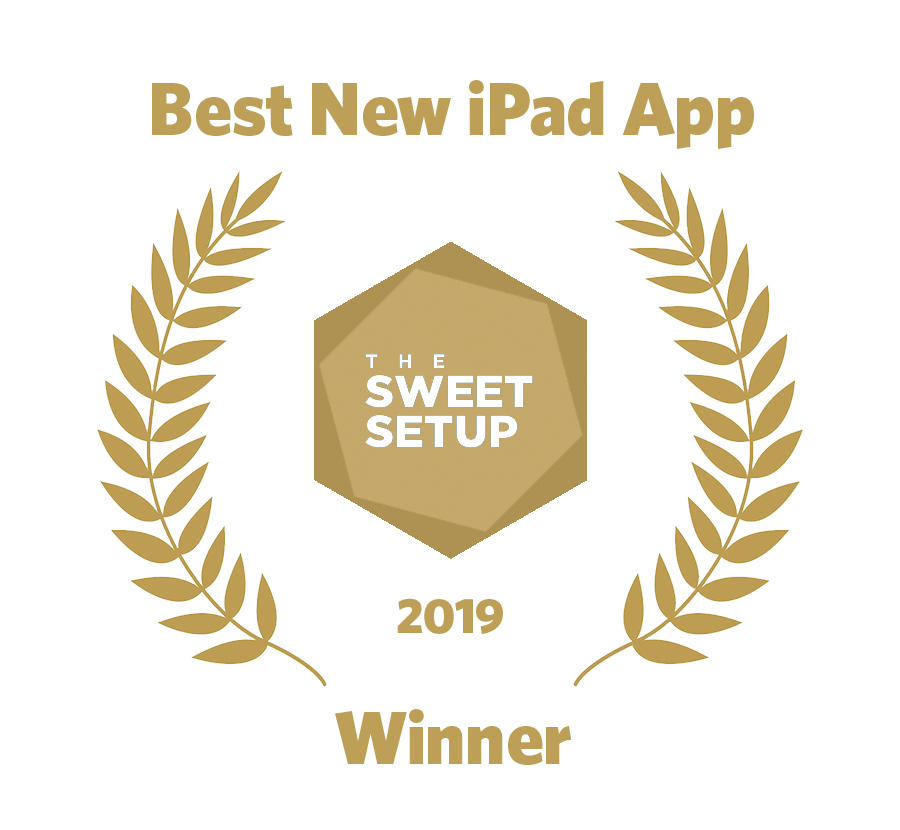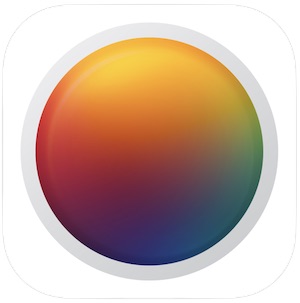 The Pixelmator team may have launched a variety of major updates in 2019, but there's none bigger than the launch of Pixelmator Photo for the iPad. Pixelmator Photo combines the prowess Pixelmator as a photo editor with the high-speed strengths of iOS's machine learning capabilities. The result is a new iPad photo editor with the best one-button photo enhancing features in the business.
One thing we love about Pixelmator Photo is the fact the app can be as powerful or as easy to use as you want. Simply toggle on all the machine learning features in the app to enhance your photo without thinking about it, or turn off the toggle and utilize each editing tool as you see fit. The wide moat that Pixelmator Photo casts can grab professional and amateur alike, and houses all those tools in an iPadOS-first interface.
– Josh Ginter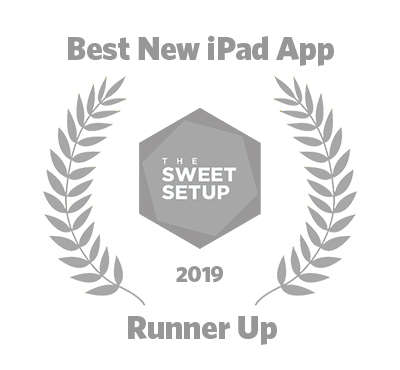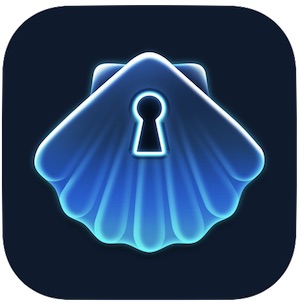 I first heard about Secure ShellFish over on MacStories. My initial impression was that it would be great for hardcore iPad-only users like Federico and team, but it was probably too niche of a product for me to get any use from it.
I was wrong.
In a nutshell, Secure ShellFish is a SSH and SFTP client that acts as a file provider inside the Files app. Once you have Secure ShellFish set up, you can send and receive files from any servers that you have configured. This is handy for reading and writing to web servers from your iPad, but you can also set up a local Mac as a server and send files back and forth from the Files app. In just a couple of minutes, I had my Mac mini configured in Secure ShellFish and I was able to read and write files from my Mac's local drive. That's right, with Secure ShellFish you can copy, duplicate, move, delete, tag, rename, or view any file from your Mac inside the iOS Files app.
Transmit has always been my go to FTP app, and I was very disappointed when it was no longer being developed for iOS. But Secure ShellFish fills the void nicely, giving me the ability to access my FTP servers securely as well as allowing me to access my files on my Mac. Thanks to apps like Secure ShellFish, the list of things you can't do from an iPad continues shrink.
– Mike Schmitz
Best New Mac App
The best Mac app that was launched (released for the first time) on the Mac during the year 2019.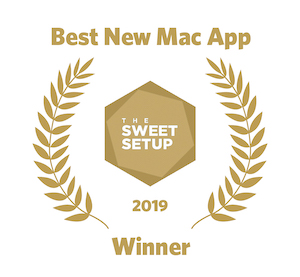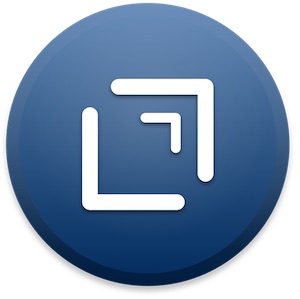 Drafts started life as a way to quickly capture text on iOS and then send it to the right place. This was back when iOS didn't support copy and paste, but this ubiquitous capture tool with numerous integrations and customisations deserves a place in your dock.
– Rosemary Orchard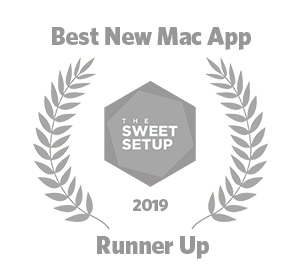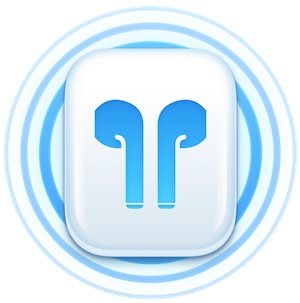 AirBuddy is a utility created by 9to5Mac writer Guilherme Rambo that solves a major problem for anyone who tries to use their AirPods on Apple multiple devices. Just open your AirPods case near your Mac and you'll see an iOS-style battery indicator, as well as a button you can click to instantly pair your AirPods to your Mac.
It's not exactly a powerful application, but it is extremely useful. AirPods are great for remote workers like myself, but getting them to pair with your Mac can be a royal pain. AirBuddy fixes this problem completely for me, and even gives you additional information in the Butteries Notification Center Widget so you can see how charge your AirPods (and the case) have left.
I use AirBuddy every single time I have to do a call via Zoom or Skype. If you use AirPods on your Mac at all, do yourself a favor and spend $5 on AirBuddy.
– Mike Schmitz
Best iPhone App Upgrade
The iPhone app that received the most significant upgrade during the year 2019.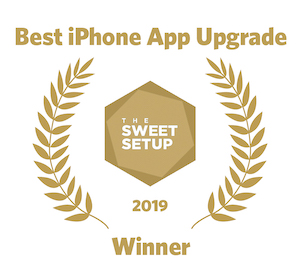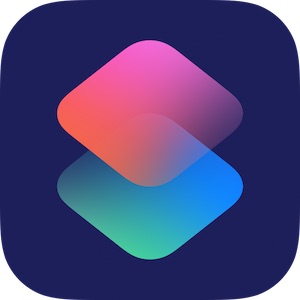 If you want to automate something or add a feature to your iPhone then Shortcuts is the place to start. The significant updates this year make it easier than ever to give it a spin!
– Rosemary Orchard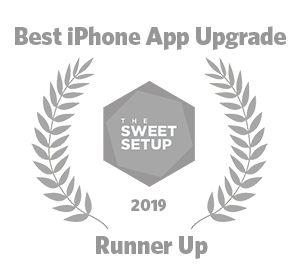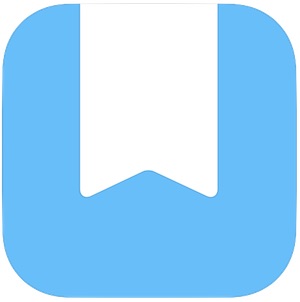 Day One is among a small handful of must-have apps on my iPhone (and iPad). There have been several big updates this year which have brought new features such as video support, Apple Health integration, Instagram importing, and journaling prompt templates. All these updates have made an already fantastic app even better.
– Shawn Blanc
Best iPad App Upgrade
The iPad app that received the most significant upgrade during the year 2019.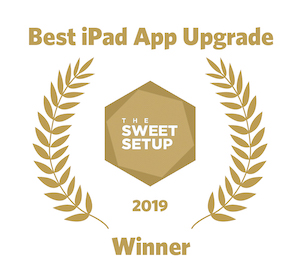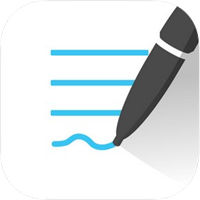 It's been quite a year for the GoodNotes team. In January they launched a major new version, bringing several new features and completely rewriting the engine behind the iPad premiere app for taking handwritten notes. But they didn't stop there, adding back features that didn't make the initial release like Presenter Mode, and adopting iOS 13 features like Split Screen and Dark Mode. They even added a scanning engine with built-in Optical Character Recognition (OCR) which adds OCR to your images so you can search them as you capture them into GoodNotes.
I use GoodNotes every single day. To me, it feels like the missing app on any new iPad with Apple Pencil.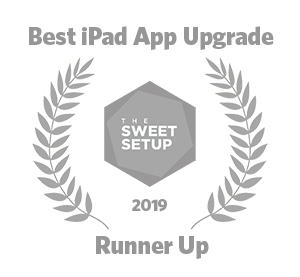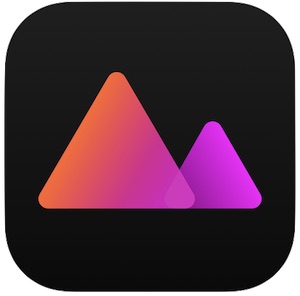 Darkroom made its debut on the iPad in the latest stages of 2018, so all the major updates throughout 2019 encapsulate the initial vision of the Darkroom team. That said, it's clear Darkroom's developers handled Apple's curveballs with ease — Darkroom for iPad quickly adopted multiple window support for iOS 13, Slide Over support, and even Shortcuts support to quickly automate your photo editing workflows. It's hard to pick any app that has more quickly adopted Apple's powerful iOS 13 and iPadOS features than Darkroom.
Multiple window support in Darkroom for iPad is one of the best implementations of iPadOS's new feature we've seen in 2019. Inside Darkroom, multiple window support enables you to edit the same photo in two different spots to compare and contrast different looks, or you can have your library on one side and your editor on the other. If that's not enough, you can throw another instance of Darkroom into Slide Over — three times a charm!
Overall, Darkroom is one of the best apps for taking advantage of iOS's capabalities as fast as possible. Each update feels like a major one, and it never feels like the Darkroom teamis slowing down.
– Josh Ginter
Best Mac App Upgrade
The Mac app that received the most significant upgrade during the year 2019.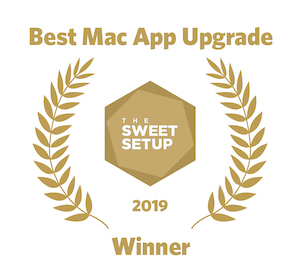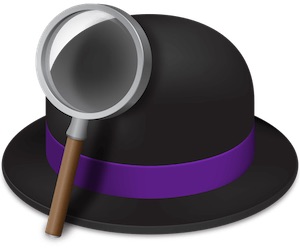 Alfred has always been macOS's Spotlight with superpowers — it's been our pick for the best keyboard launcher since our first days as a website. Alfred 4 continued to bolster Alfred's superpowers and brought a visual overhaul to fit the latest macOS UI aesthetic.
Alfred's workflows are where the bread is buttered — you can complete a range of simple tasks with just a few keystrokes, like play certain playlists in iTunes, open specific folders in Finder, and more. Alfred 4 goes so far as to create handy inter-app workflows, such as a Soulver 3 workflow for using plain numbers and words to make calculations.
Alfred is one of those apps that changes how you use a Mac. It's one of those apps that has to be installed within 5 minutes of opening up a new Mac. And seeing Alfred move into version 4 with a fresh design and powerful new workflows signals the app won't be going anywhere anytime soon.
– Josh Ginter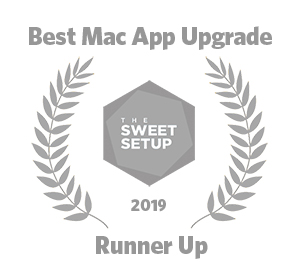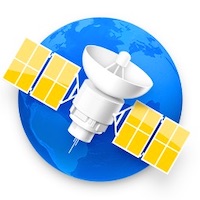 NetNewsWire is a clean and accessible RSS reader for the Mac. The interface is simple yet beautiful, with gorgeous icons and clean typography. It looks and feels like a Mac app should, and is usable for everyone – whether you're just subscribing to your first RSS feed or you've relied on it for years and have have long forgotten how many feeds you actually subscribe to. It's rare to find an app that offers the type of usability NetNewsWire does for everyone from beginners to experts.
There's not a lot of extra features here, but the foundation of NetNewsWire lays is impressive. The app is rock-solid and lightning fast, crushing every competitor in terms of performance – even long-time apps like Reeder. Oh, and it's also completely free so there's no reason for you to NOT download NetNewsWire if you read RSS feeds on your Mac.
A case could be made that NetNewsWire belongs in the new app category since it's a complete rewrite code-wise. But since the app is on version 5 and ownership recently returned to its original creator, Brent Simmons, we decided to list it here.
– Mike Schmitz
Best iPhone Accessory
The best or most useful iPhone accessory money can buy currently.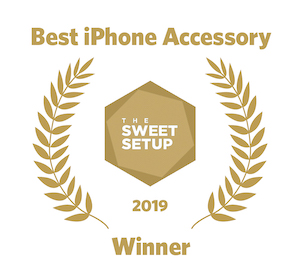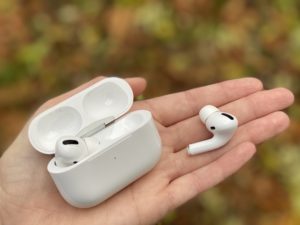 AirPods Pro are a great piece of tech in a very small package. They offer good active voice cancellation, smooth pairing with your devices, and even have a built in feature to test if the tips attached fit them properly!
– Rosemary Orchard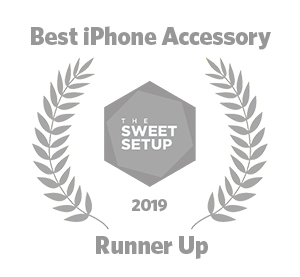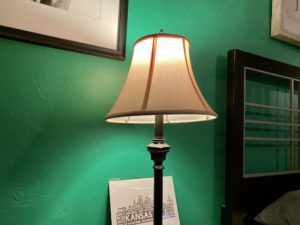 Not a new accessory by any means, but Philips Hue lights continue to be the most useful IMHO. There's just something about turning your lights on and off from your phone that feels like magic. And as the Home app continues to improve, it's becoming even easier to control (and even automate) your lighting from your iOS device.
My wife and I have Hue lights on either side of our bed on our nightstands, and I use mine every day in conjunction with the Sleep Cycle app. I wrote more about this in a Mindfulness Monday post, but basically Sleep Cycle will activate the light on my side of the bed during the 30-minute wake up window and gradually increase the intensity to simulate a natural sunrise. This helps ease me up out a deep sleep and helps me to hit the ground running.
There are tons of other examples you can find of uses for Philips Hue lights. And while it's fun to change colors, you don't need the fancy bulbs to get started. The white lights are significantly less expensive and a great place to start, as they can help you get your feet wet with all of the lighting automation possibilities without breaking the bank.
– Mike Schmitz
Best iPad Accessory
The best or most useful iPad accessory money can buy currently.
I've always been a big fan of the Apple Pencil, but when the second one was announced alongside the current generation of iPad Pros, I didn't want it. I didn't think it offered me that much to warrant an extra $130, but turns out my old Apple Pencil wasn't compatible with my new iPad Pro, so I bought one anyway.
I'm so glad I did.
The Apple Pencil 2 has transformed the way I use my iPad. Because it is always right there, I use it for everything now – not just when I know I'll need it, like taking sketchnotes at a talk I attended. Because it's always right there, attached to my iPad and fully charged, I use it for managing tasks I OmniFocus, navigating my iPad, even editing podcasts in Ferrite. And because the size is smaller, it feels much more comfortable in my hand for long periods than the predecessor did.
If you are buying a new iPad and don't currently have a stylus, there is absolutely no reason not to buy an Apple Pencil 2. It has gone from a nice-to-have luxury item to a necessary requirement if you really want to get the most of your iPad.
– Mike Schmitz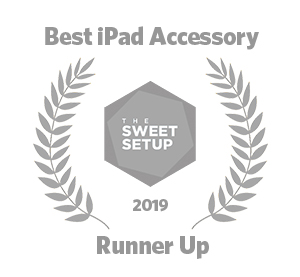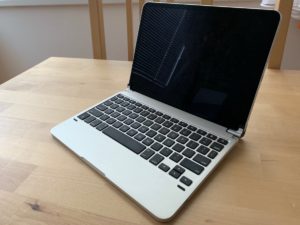 Brydge has made some of the better external keyboards for iPads for a few years now, and the latest Brydge Keyboard for the 2018 (and newer) iPad Pro promised an improved feel over Apple's own Smart Keyboard Folio, while also including other handy features like a function key row and backlighting.
While the Apple Smart Keyboard is certainly the most slim-bodied package that makes portability a breeze, it lacks several key features for users that spend a good deal of their iPad time typing. The inclusion of funciton keys, a backlit keyboard, and the ability to tilt the iPad at any angle you want make this the perfect typing experience for long bouts of writing.
On top of the excellent typing experience, extra function keys, and backlighting, the Brydge Keyboard boasts a premium build — aluminum body! — while also keeping the price much lower than Apple's option (a savings of about $20 to $60, depending on size). There's a lot to love about the Brydge keyboard, and we can't recommend it enough for anyone who spends a lot of time typing.
Best Mac Accessory
The best or most useful Mac accessory money can buy currently.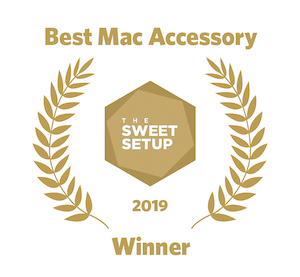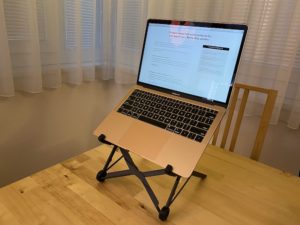 Good ergonomics are important, very important! There's nothing worse than neck or back ache when you're trying to concentrate, or regretting a job well done because of muscle pain. The easiest thing to do with a laptop is to lift it up to eye height – and that's where the Roost comes in. When unfolded it can raise your laptop up to a much better height for you, and as a bonus allows great ventilation too!
– Rosemary Orchard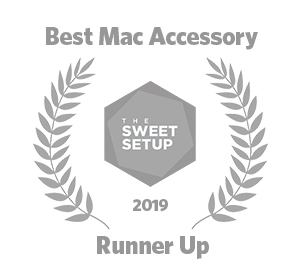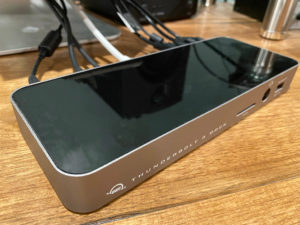 There are lots of docks out there that allow you to connect your Mac to a bunch of hardware. But none of them compares to the OWC Thunderbolt 3 dock.
First, OWC is a familiar name for Mac nerds. They've been around a long time and have a reputation for making quality stuff. I even used OWC when I upgraded the RAM in my Mac mini at home because they offered a kit that was about one half of the Apple price and it came with all the tools and video tutorials to do it myself. I've used their stuff for many years without issue, and that's the real thing you need from a dock like this: reliability. You need to know that when you hook everything up, it will just work.
But the OWC Thunderbolt 3 dock is special because of some engineering wizardry they were able to pull off. Most docks I've used in the past have required two cables coming our of your Mac:
One for the data being sent via Thunderbolt 3
One for power
Somehow, OWC has figured out how to send enough data to drive multiple monitors, audio interfaces, and accessories while still sending 85w of power through a single cable to your Mac. All while providing rock-solid reliability for everything you have connected to it – super important for someone like me who records podcasts via an OWC Thunderbolt 3 dock multiple times per week.
– Mike Schmitz