Timery is Now on the Mac, and It's Awesome
June 2, 2021
Timery (our pick for the best time tracking app) was just updated to version 1.2. The iOS version received some nice additions, like time entry suggestions, global keyboard shortcuts to start and stop timers, multi-window support, duration rounding, and a sidebar on the iPad. But the real star of the show in our opinion is the new Mac version and its incredible support for keyboard shortcuts.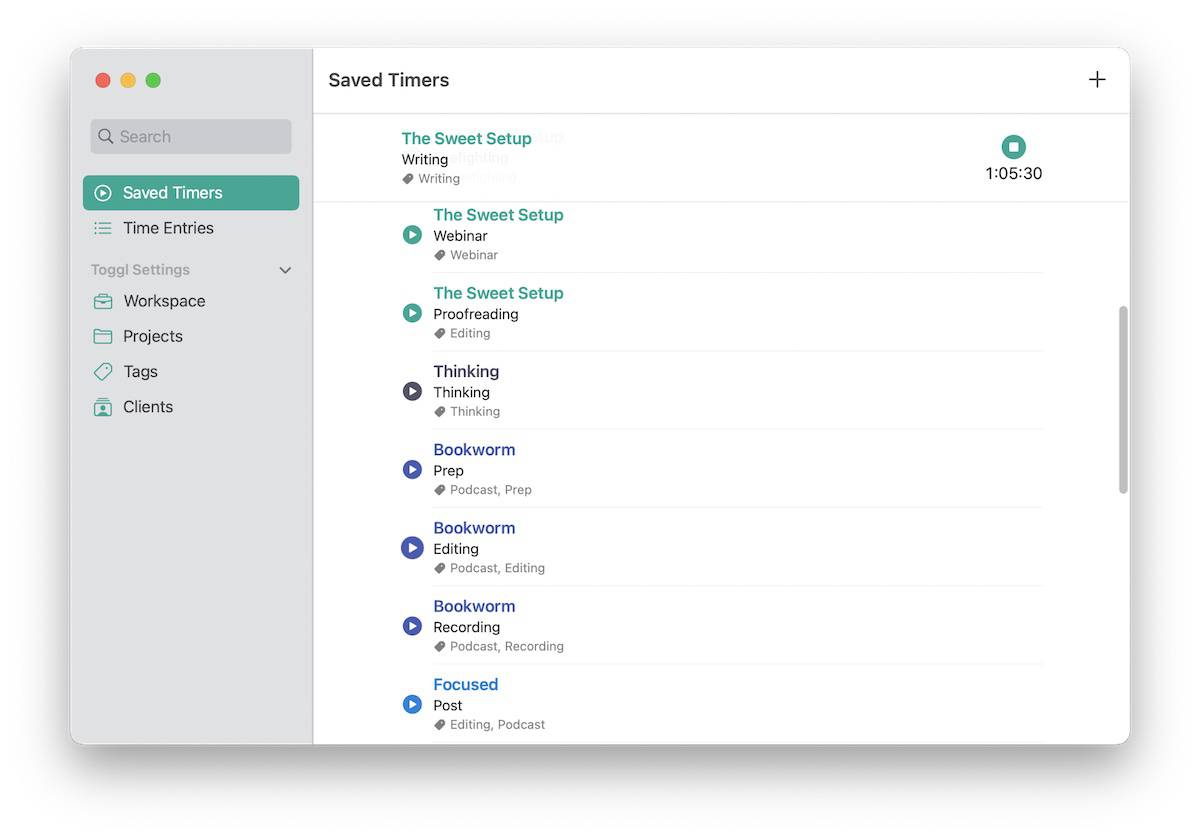 I've been tracking my time using Timery's awesome iOS widgets for months, and even used to keep my phone at my desk just so I could start and stop my timers from my time tracking dashboard). And now all of those same widgets are available on macOS, including the Compact Mode for the Saved Timers that I love so much on iOS.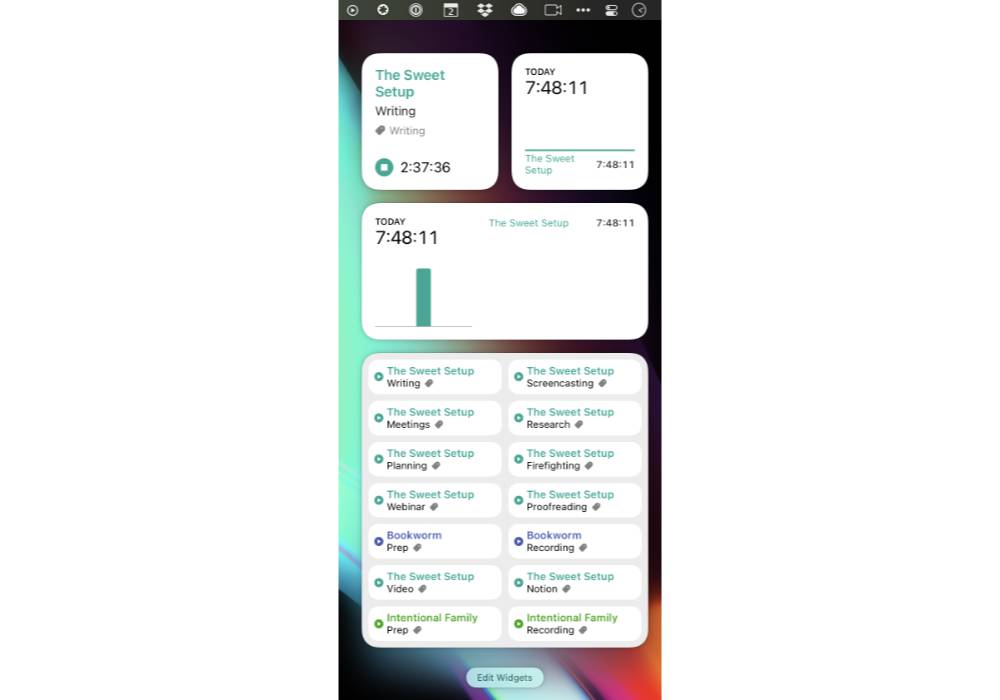 But what really makes Timery on the Mac for me is the phenomenal support for keyboard shortcuts.
While keyboard shortcuts on iOS are nice, they really feel at home on the Mac where they mean my fingers don't ever have to leave the keyboard. Shortcuts are assigned for the first 30 saved timers (Command-# for timers 1-10, Command-Shift-# for timers 11-20, and Command-Control-Shift-# for timers 21-30), meaning you can instantly stop one timer and start another with a single keyboard shortcut. The shortcuts are saved sequentially based on the order of your Saved Timers from top-to-bottom, so to change the shortcut for a timer you simply drag the timer into the correct position in the list.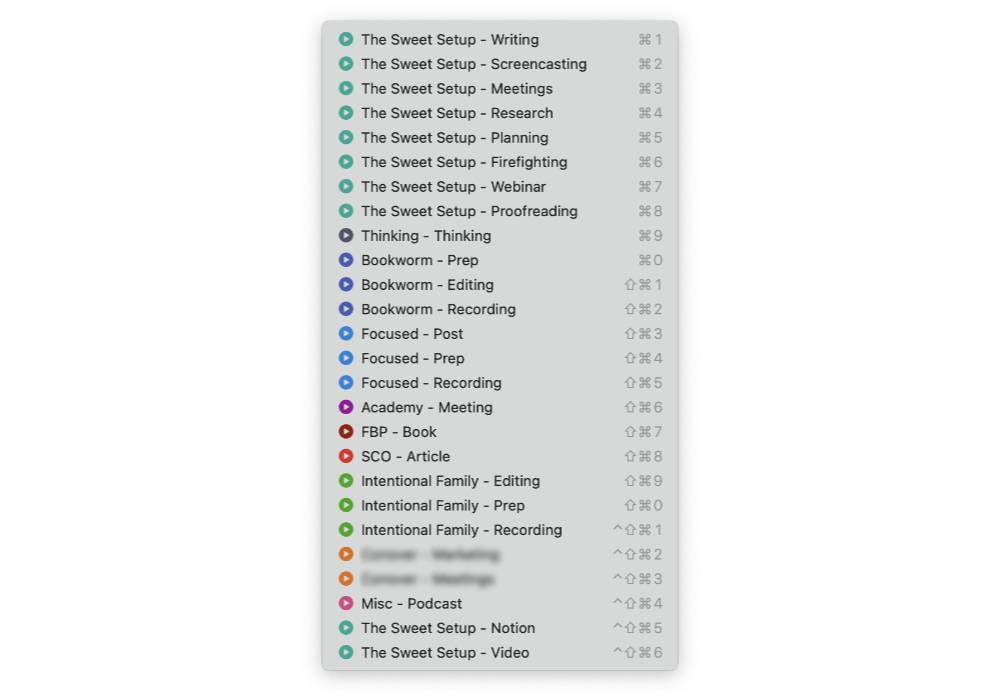 You can also use keyboard shortcuts to edit the project, descriptions, tags, billable, start time, stop time, or duration. Having separate keyboard shortcuts for each of these is clever, as they open the same edit time entry screen and simply take you to the correct place where you can change the desired value.
If you already have Timery for iOS, you should definitely download the Mac version and give it a spin. Your Timery Club subscription (which at $9.99/year is already a pretty incredible value) can even be used on the Mac as well.
Free Webinar: Time Budgeting
WHAT: Shawn Blanc & Mike Schmitz will be sharing 3 strategies to make your day flow better while giving you the time you need for your best work. Learn to beat procrastination, take back control of your calendar, and get clear on how to invest your time instead of wondering where it went.
HOW LONG: About 1 hour (including time for Q & A)