Things 3.14 Debuts Markdown Note Formatting
August 11, 2021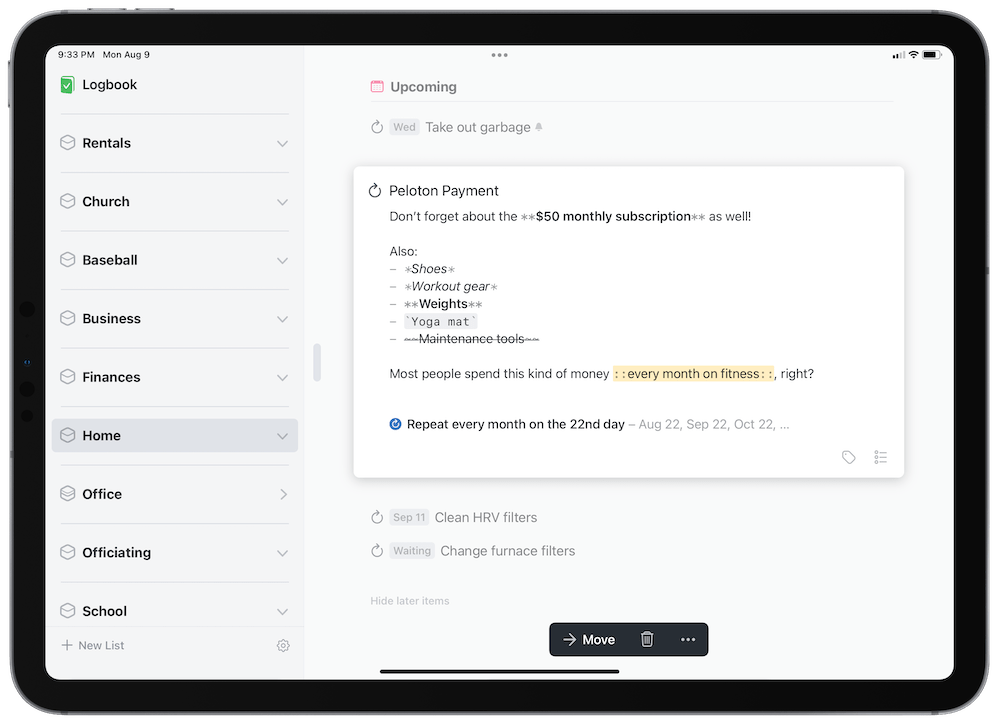 It's been awhile since our pick for the best productivity app for iPhone, iPad, and Mac received a notable update. Over the past year or more, Things 3 has slowly evolved under-the-hood, becoming one of the most stable and reliable apps available on the App Store.
But Things 3.14, though a small update in relation to some other major app updates we're seeing, somewhat bucks the Things trend.
Things 3.14 debuts note formatting, enabling users to create tasks with nicely formatted pertinent information.
Notes now support both bulleted lists and Markdown formatting. This includes the standard keyboard shortcuts for the formatting as well — "-" (en-dashes) automatically create bulleted lists while CMD + B/CMD + I bold and italicize text as you'd expect. Lists can also be nested!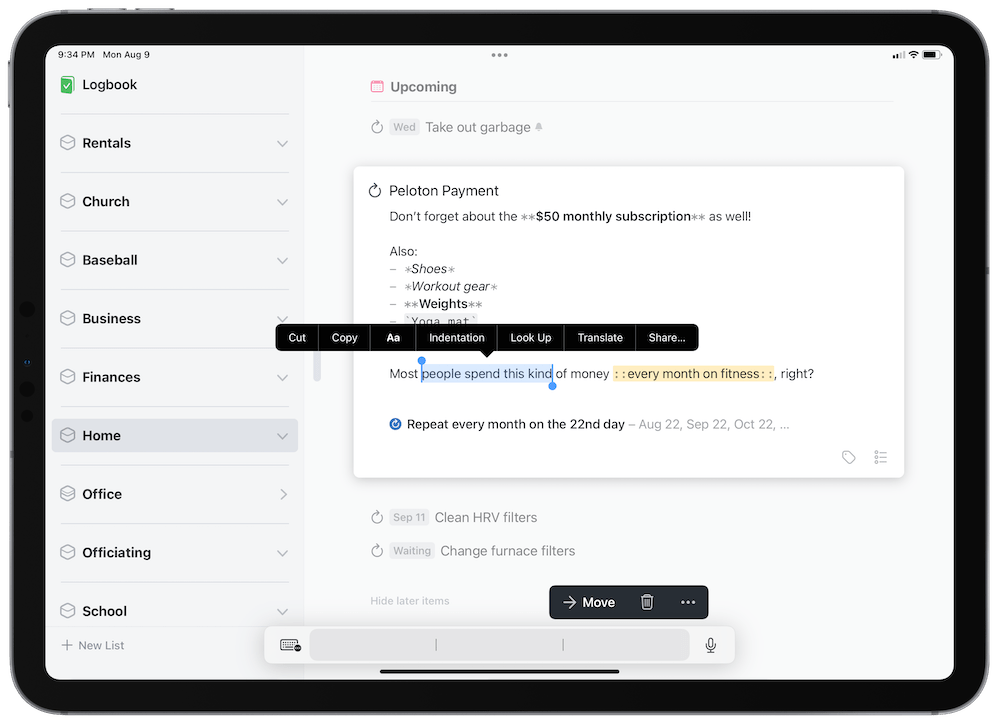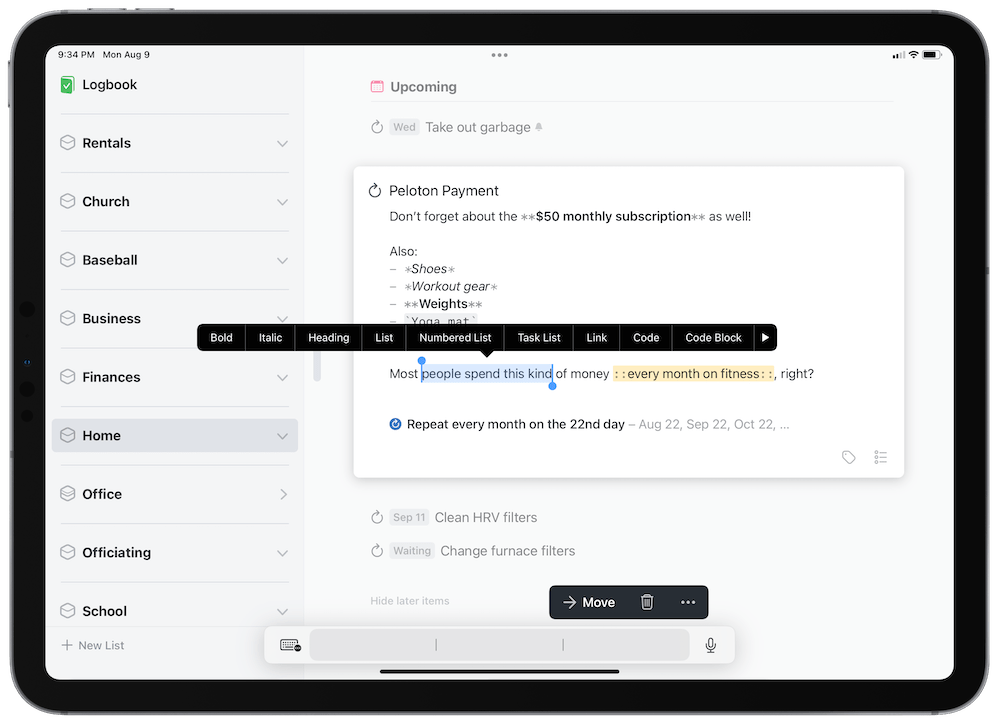 You can also highlight text inside the note and tap the "Aa" button to bring up different formatting options. One of our favorites is the ability to highlight text right in the note. Take, for example, apps that can feed an entire email into a task's note (think Spark email, for instance). You could highlight the particular portion of the email you need to reference for the task and ensure you quickly spot the information you need.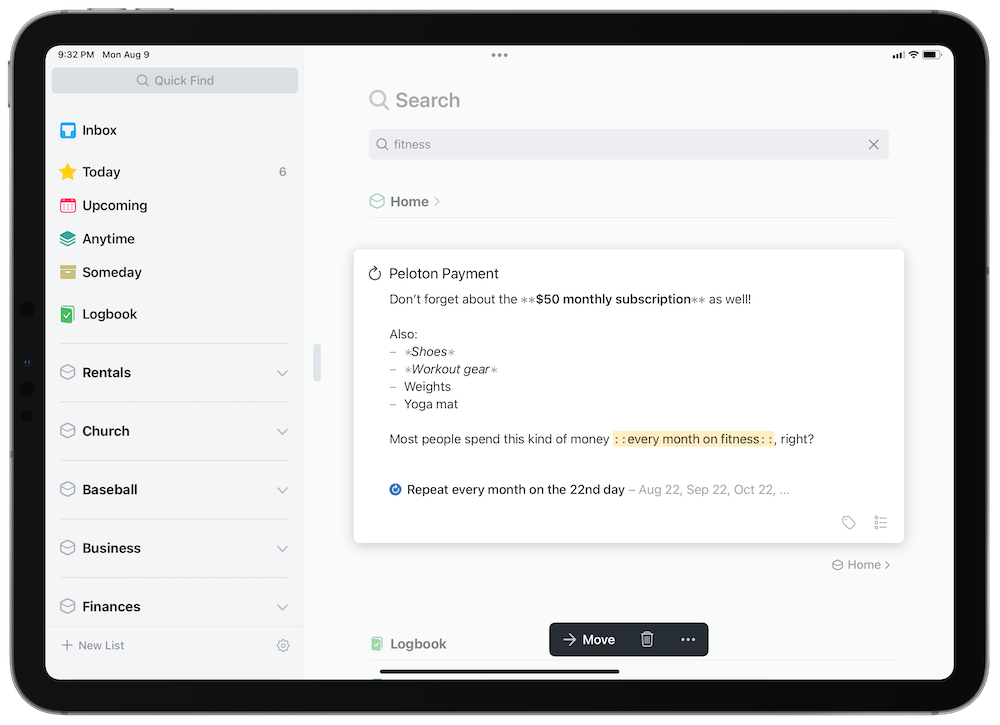 For color-coordinated folks, highlights are sure to be a boon.
Currently though, there does not appear to be denoted keyboard shortcuts in Apple's system-wide "hold-down-command" action. I attempted to find the highlighting keyboard shortcut, but to no avail.
There are a few other improvements inside Things 3.14 as well: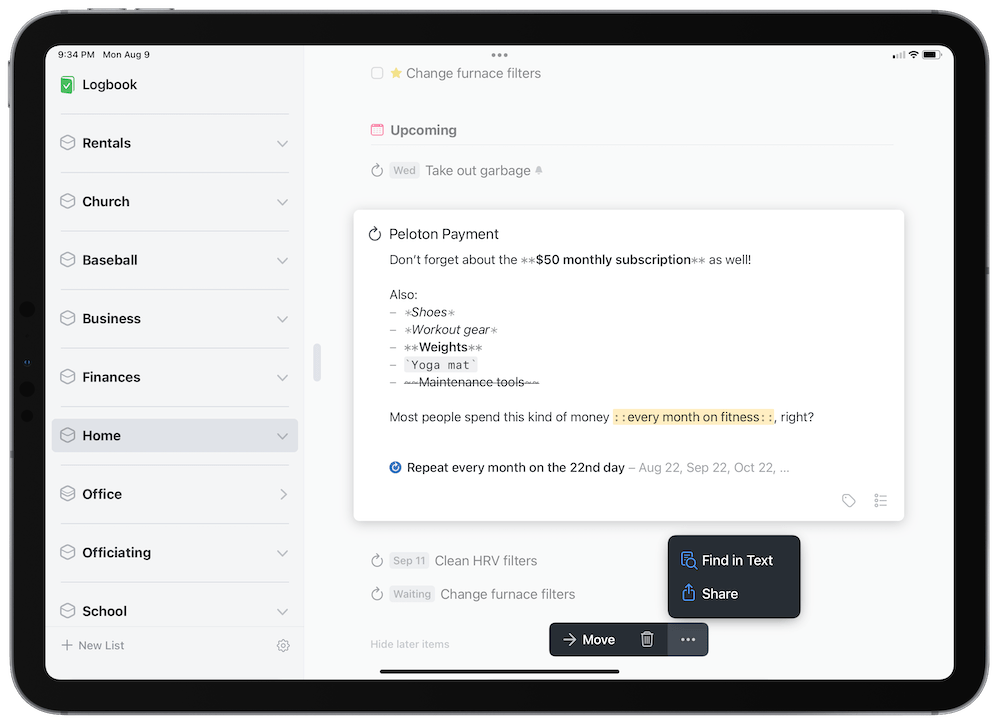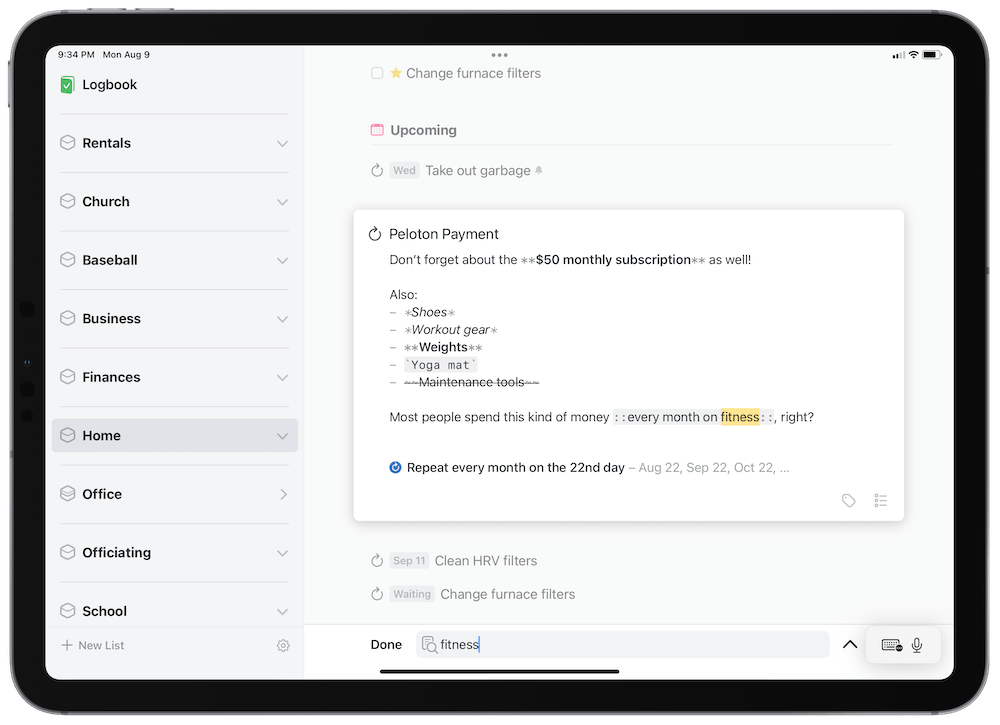 Find in Text — Typing anywhere in Things brings up the app-wide search bar (side note: the ability to simply type anywhere, anytime to search for something is the bee's knees) and you can now find text written in notes. Tapping on a task also brings up the "…" button, where you can tap "Find in Text" to find the specific term right in the note.
Things Cloud Fractus — This is an update to Things Cloud's syncing engine to ensure long-form notes can be quickly and securely synced.
---
All in all, it's great to see a semi-large app update hit my "Updates" window for Things 3. Things continues to be on our favorite apps of all-time and seeing consistent updates always provides that assurance the app isn't going away.
With Things 3.14, you can write to your heart's content inside a note.
(But if your notes are really that long, we implore you to try Obsidian or Ulysses instead.)
Bonus! One more thing…
The Complete Guide to Managing Tasks in Things (Video)
If you struggle to keep up with all your tasks, we can show you some organization tips that may help you.
We put together a video that shows you everything you need to know about a task in Things:
The difference between start dates and due dates and how to use them effectively.
How to set up reminders so you never forget an important task again.
How to use checklists for tasks that require more than one step.
How to configure daily, weekly, monthly, or even annual repeating tasks.
And more…
You don't have to use any of these things in your tasks if you don't want to. But knowing what they are and how they all work will help you be more organized, save time, and ensure you are using Things in the way that suits you best.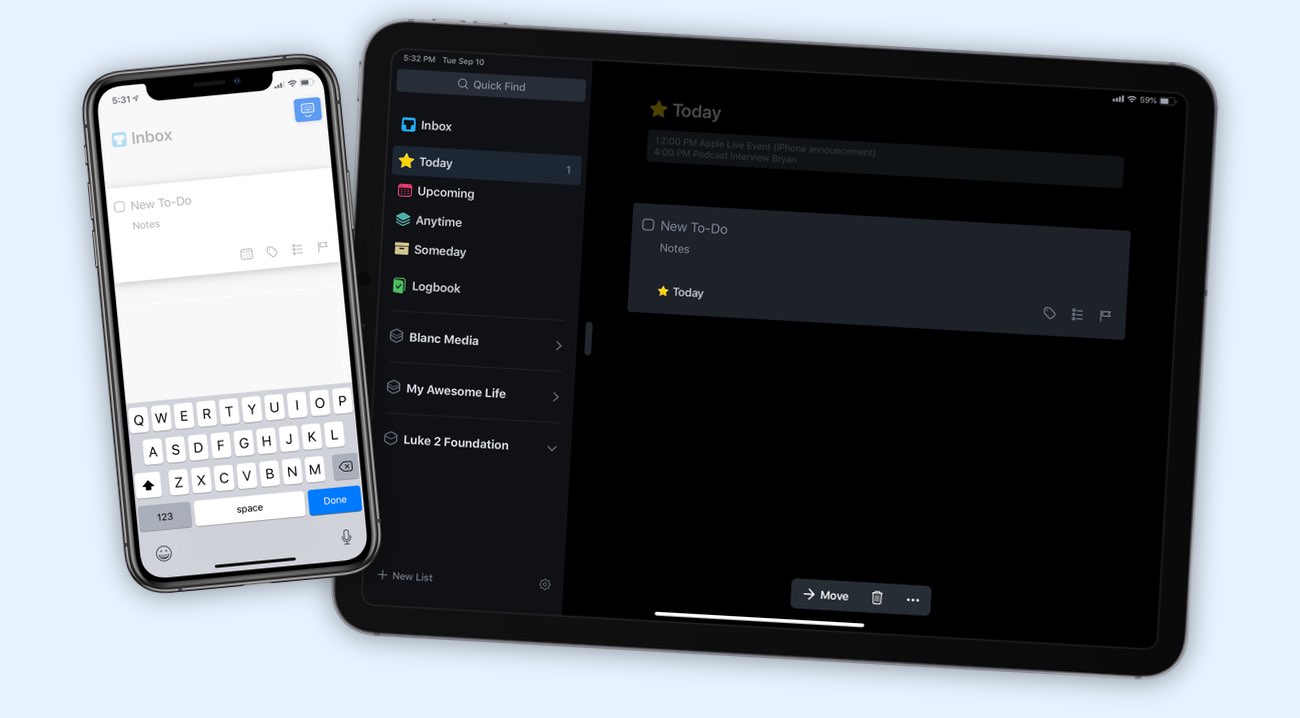 This video is something we have made available for free to our email subscriber community. You can get it right now. By joining the Sweet Setup community you'll also get access to other guides, early previews to big new reviews and workflow articles we are working on, weekly roundups of our best content, and more.