Technology resolutions for 2016
December 29, 2015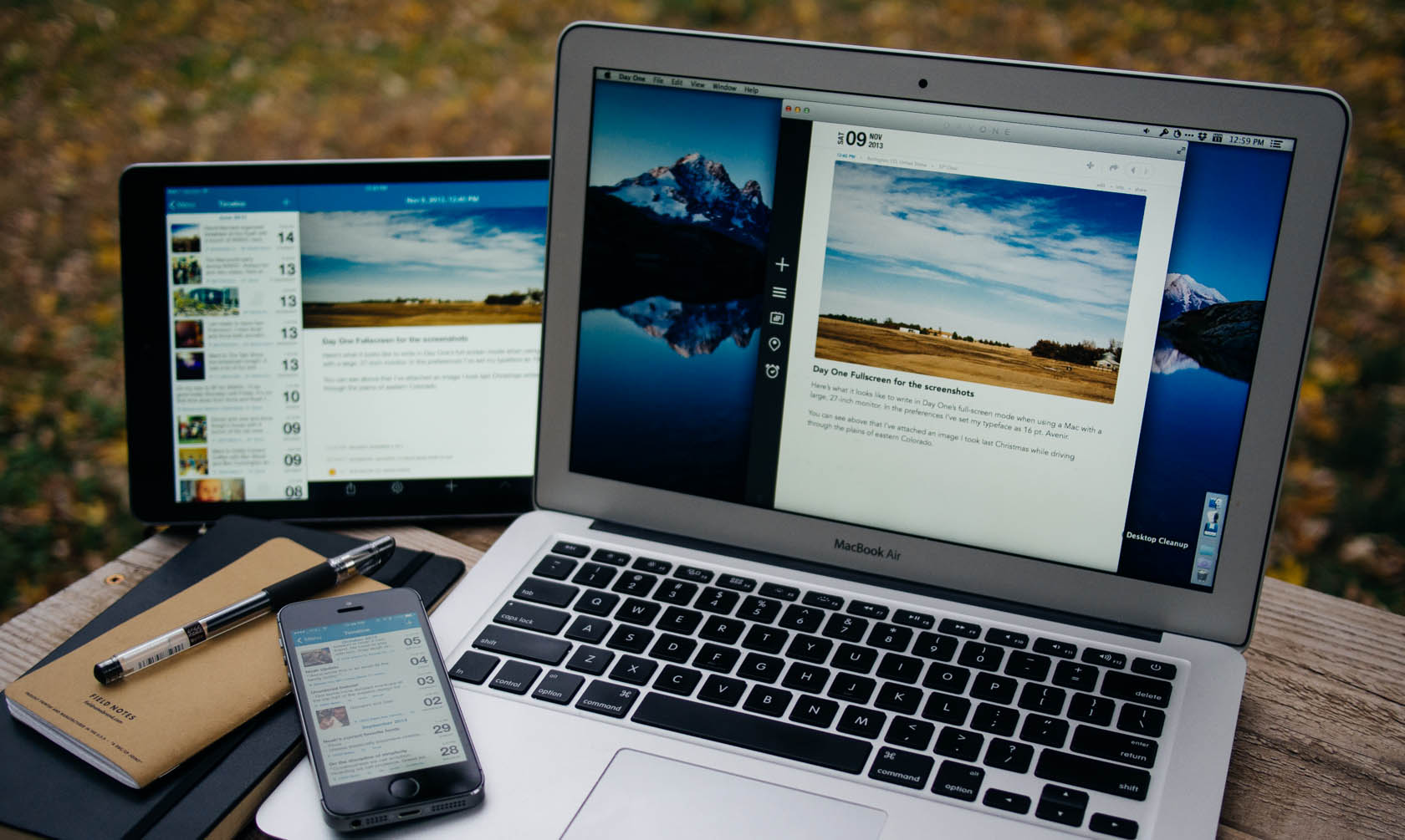 As 2015 comes to a close, many of us are looking ahead to making 2016 a big year. As Apple users, we generally take pride in our computing setup and technology. Technology is always moving ahead, so you can't go years without upgrading or maintaining your equipment. While resolutions generally deal with losing weight or finishing a home repair project, our technology setups can also be part of our plan. Here is a list of things you might consider doing in the coming year.
Disconnect More
One of my goals for 2016 is to disconnect more. Over at Tools & Toys, we've got a guide to help you with this. The key for me is turning off most notifications on my phone. My email only refreshes when I open the app. Every good idea I've ever had was when I was bored. Create more opportunities for you and your family to be bored in 2016.
Audit Your Devices
One of my goals is to continually look at my apps and devices to see if I can get by with less. Fewer apps means fewer things to support and upgrade. Are you buying a new iPad every year when you rarely use it? Instead, maybe consider sticking with just a 6s Plus and a laptop. Do you have an Apple Watch, but rarely use it? Consider selling it. Do you have a Roku 3, Apple TV, and Amazon Fire TV hooked up to a single TV? Pick your favorite and sell the others. Don't keep stuff for the sake of keeping it. Make every app and device you own serve a purpose that justifies you keeping them.
Get An Offsite Backup
If you aren't using Backblaze, take care of that today. An offsite backup is invaluable when it comes to a reliable fail-safe for all your data. This is especially important for data that can't be re-bought (photos, documents, etc). This is probably the most important thing on this list that you can do.
Upgrade Your Wi-Fi
If you are still using an old 802.11n router, this is the year to upgrade. 802.11ac is available across Mac OS X and iOS devices. I'm a big fan of Apple's Airport Extreme, but Asus routers are also highly rated. If you've got a large house, you might consider buying 2 of them and linking them together with a CAT6 cable.
Rotate Your Time Machine Drive
Time Machine is a great app, but it's only as good as your external hard drive. If you are using an old 250 GB model from 2010, you might consider swapping it out. You can get a 4 TB USB 3.0 model for $130. You can still keep your old drive, but just get in the habit of mixing in a newer one. You could also start rotating them offsite as an extra measure of safety. I take one to work and rotate them every few weeks.
Get Your Photos Organized
A lot of our questions about photos were answered in 2015. iCloud Photos and Google Photos raced onto the scene and solved our problems. Google Photos is our favorite solution, but iCloud Photos is also great. The important thing is to pick a solution and get organized.
Audit Your Web Subscriptions
Are you paying for Spotify when you barely use it? Are you using Netflix enough while already paying for Amazon Prime? $10 here and $5 there can add up to $50/month quickly. Take a hard look at these costs and consider how valuable they are to you. You might use an app like Soulver to keep track of them. I currently pay for Apple Music, Dropbox, Backblaze, Netflix and Wunderlist. I'm at the point where if I want to add something new, I try to remove something else.
Clean Up Your Accounts
Are you still using all of the social networks you have accounts on? If not, consider deleting some of them. This should be done for non-social networks as well. Fewer accounts means fewer data breaches to deal with.
You might also consider going through your Facebook privacy settings and tightening them up. And, it's a good time to look at your Twitter connected apps to see if you need to revoke any permissions. If you are a Dropbox user, don't forget to clean up your permissions there as well.
Get a Password Strategy
When it comes to password management with Mac and iOS, 1Password stands alone. Bottom line: you need to be using unique passwords across all of your website logins. 1Password makes this easy on the Mac with support for all major browsers. With iOS 8/9 extension support, it's also built into Safari on iOS, which makes it even easier.
Audit 1Password
If you are already using 1Password, it has a great feature to help you stay secure when it comes to password management. It's called Security Audit. It can be found under the sidebar on 1Password 5.
The Security Audit feature is made up of four parts:
Watch Tower
Watch Tower is a service from 1Password that helps you know which websites were affected by the Heartbleed security problem in April 2014. If you don't see it listed, you might need to enable it under Preferences → Watch Tower. Watch Tower will display an alert above logins that you need to update with a new password.
Weak Passwords
This one is pretty self explanatory. It looks at all your existing passwords and lets you know which ones should be updated to something stronger.
Duplicate Passwords
One of the main selling points of 1Password is that you can create unique passwords across all of your accounts. 1Password will compare the passwords in your database to determine duplicates so that you change them. Using unique passwords across all your accounts is one of the best things you can do for security. In the event that one website is hacked, your accounts with other websites won't be compromised easily.
Old Passwords
Old Passwords is broken down by 3+ years old, 1-2 years old, and 6-12 months old. For websites with extremely sensitive information, it might be a wise decision to change the password ever quarter.