Quick Tip: Manage Dropbox app authorizations
October 16, 2014
Dropbox was in the news this week when there were rumors that they were hacked. While it ended up being not true, it's still wise to keep your account secure by knowing which apps have access to your data in Dropbox.
For a lot of people, Dropbox is the default syncing engine on iOS and Mac. It's well supported by a lot of popular and niche apps alike. It's a solid product and doesn't seem to be going anywhere anytime soon. With that being said, we are almost desensitized to apps asking for permission to access Dropbox. As time passes, we tend to delete apps and install others. Deleting an app doesn't remove its access to your Dropbox account. Revoking that access is especially important if the app has a cloud component. Thankfully, Dropbox makes it easy to do this.
Login to your account at Dropbox.
Click on your name in the top right corner. Then, click Settings.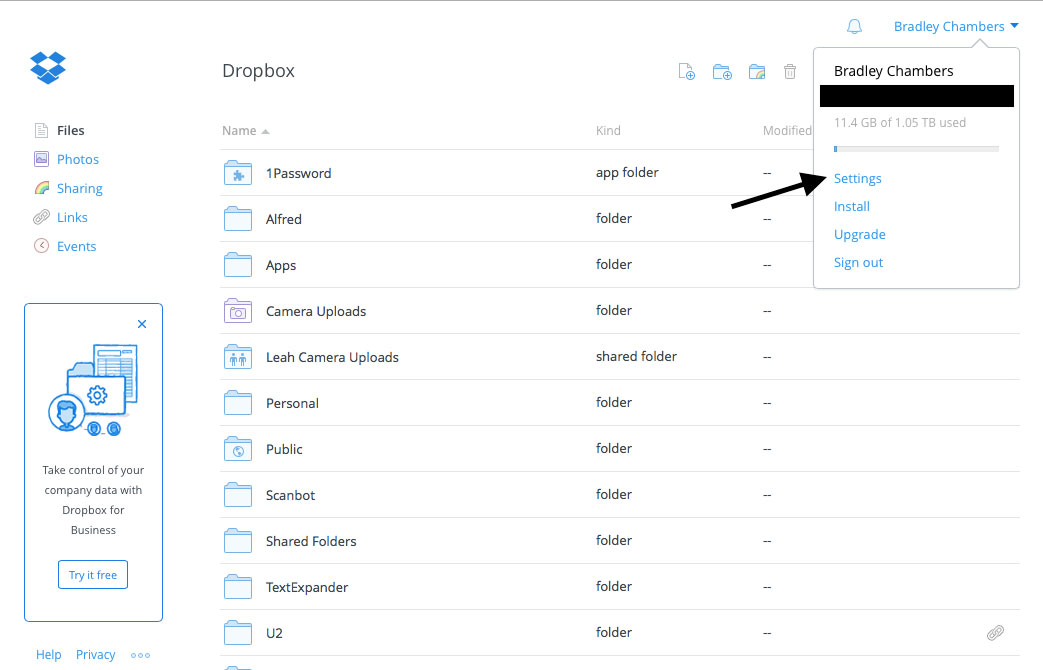 On the next screen, click the Security tab.
Click the X next to any app for which you want to revoke access to your account.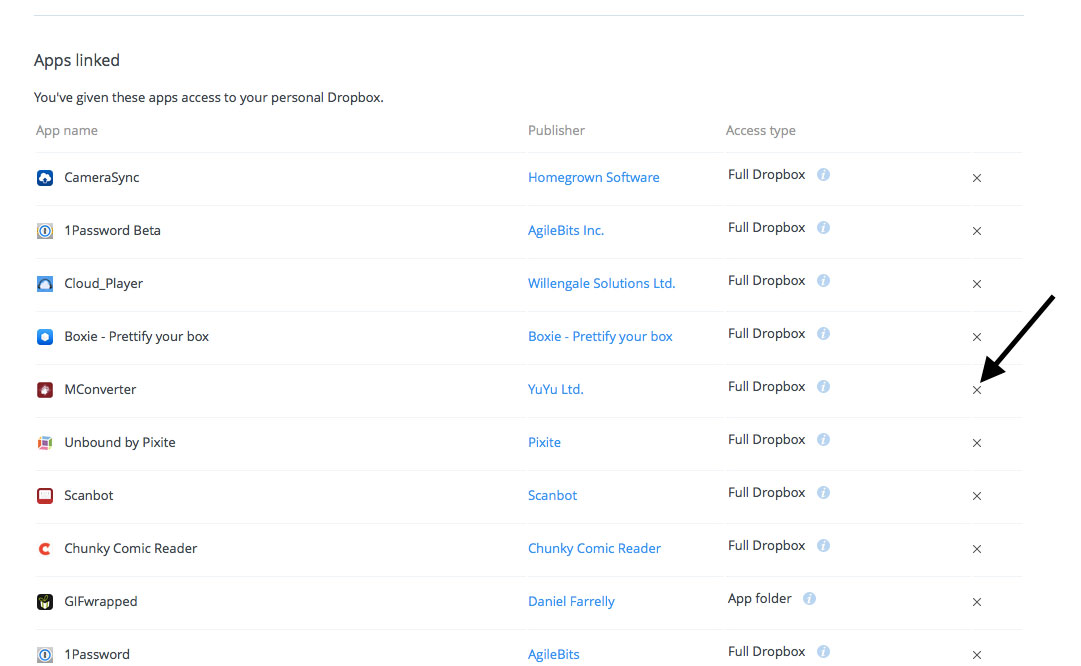 We have more Quick Tips right here.