Simple Mindfulness Meditation with Center
August 29, 2022
I recently re-read (listened?) the Audible Original How To Train Your Mind by Chris Bailey about the productivity benefits of mindfulness meditation. The short version is that you gain back an average of 7 minutes for each minute you spend meditating. This obviously only works up until a certain point, but this statistic has rekindled my motivation to make mindfulness meditation a regular practice again.
One thing that struck me about this "book" is that the type of mindfulness meditation Chris champions is simply focusing on your breath. While I still think Headspace is a great option for most folks who want guided meditations, I recently embarked on an App Store quest to find a simple meditation app 1) without a guide that 2) has a clean UI and 3) integrates with Apple Health.
What I landed on was Center Meditation Timer by Tanner Christensen.
Meet Center
I find the story behind Center fascinating. You can read the full version here, but basically, creator Tanner Christensen (an experienced meditator) didn't like how most of the mindfulness app on the App Store had large costs or hidden in-app purchases.
As an independent app developer I understand the importance of making a profit to support an app. But as a meditation practitioner I believe mindfulness shouldn't be something you have to pay for.
So he created Center, a free mindfulness meditation app.
How it Works
Center is an incredibly simple app. You simply set the duration for your session and tap the button in the middle to begin.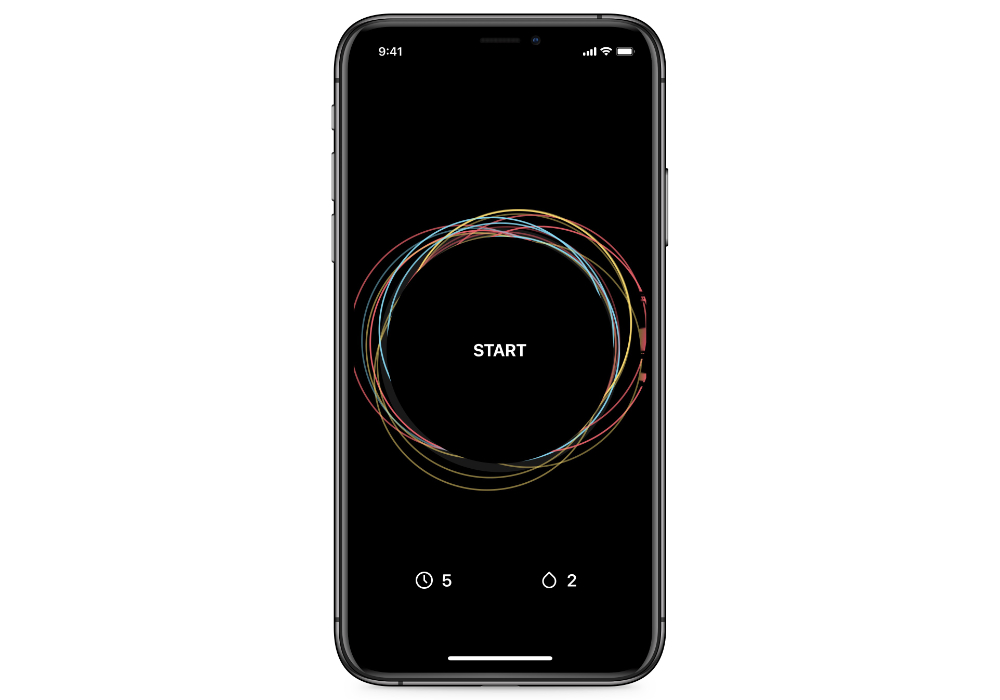 There is no actual countdown in Center (which I like). Instead, you see the circle slowly fill in a clockwise direction to indicate visual progress. No background noise, no voice guidance — just a simple timer.
Once your session is done, it simply returns back to the initial screen.
Before you start the timer, there is a soothing animation with circles that rotate. Once a session begins, the circles pause their rotation and slowly move inward before the meditation actually begins.
There are some basic stats (which you can access by tapping on the raindrop icon) that show things like your current streak, longest streak, total practice, average session, and total time.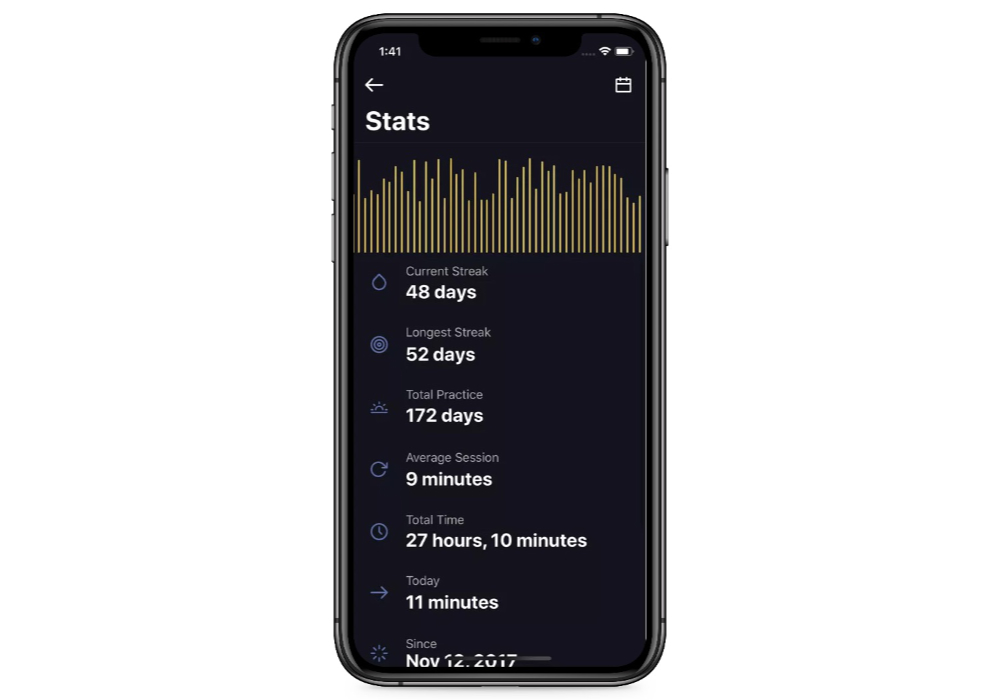 You can change the scale of the bar graph at the top by tapping the calendar icon in the upper-right and selecting between the last 14 days, last 31 days, last 48 days, or last 82 days.
There are also a couple of settings that allow you to set the meditation time, control the number of intervals in your timer, and integrate your data with HealthKit so your mindfulness minutes show up in Apple Health.
The Downside
Unfortunately, the app is a bit old and there are a few bugs. For example, I had trouble getting the daily reminders to actually stick on my iPhone (worked fine on my iPad though). I also couldn't change the Screen Sleep setting, something I saw in a few App Store reviews as well.
In the story behind the creation of Center, Tanner shares how his favorite meditation app had stopped working after about four years which prompted him to see what else was out there (and eventually develop Center). I'm hopeful that he takes the same approach again if/when the core functionality breaks in the future. Since it sounds like something the creator uses every day, I'm optimistic that it will be fixed.
There are a few other free simple mindfulness meditation timers out there, and I played with several of them. Unfortunately, I don't like any of them as much as I like Center — even if it could use a little TLC. If you're looking for a simple timer that doesn't have any hidden costs, I suggest you take a look — even if there are other mindfulness meditation apps that are a little more new and shiny.
The Sweet Setup Staff Picks for 2022
We spend an inordinate amount of time sorting through hundreds of apps to find the very best. Our team here at The Sweet Setup put together a short list of our must-have, most-used apps in 2022.