Should I Move from Evernote to Notion?
March 3, 2020
You've probably already started the new decade hearing about Notion from somewhere. Whether it was on Product Hunt, your Twitter-sphere, or just people nattering about it at work, Notion is gaining attention all round the web as the new shiny productivity tool in town.
With much anticipation, across the last two years, people have flooded to the application with a desire to become organized and productive. From total newbies to veterans of the productivity software ecosystem, millions have embraced Notion.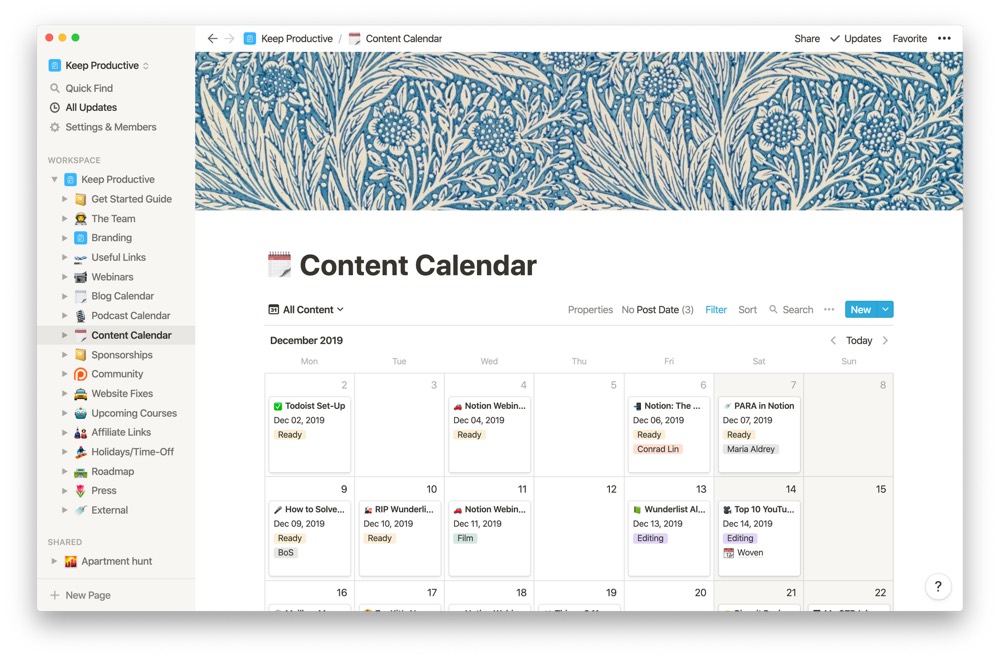 Notion claims to be the "all-in-one workspace" to solve your growing need for more tools. What does that even mean? Essentially, they'd like to combine all your productivity tools into one application with the ultime goal being total freedom for your productivity with no coding skills needed.
Other "all-in-one workspaces" like Coda, Taskade, and Airtable are on the hunt for market share in this brand new space too.
Evernote is another well-known and popular productivity tool that solved many of these problems for many years. Over-shadowed in recent years due to development progress, Notion has been capitalizing on their lack of momentum. In that fashion, Notion does remind me of Evernote in the early days in how they are positioned in the market and are poised for mass market appeal in 2020.
What is Notion?
First off, what the heck is Notion?
You may have heard about it, and been tempted by people's well-crafted "dashboards," but what is Notion and what can it actually do for my productivity?
Notion is a productivity tool that allows you to replace tools like Evernote, Trello, Google Docs, Asana, Quip, Todoist, and others, and bring them all into one application.
How does it do that? Notion uses databases, which allows you to build a structure that meets your needs. So, looking to create an editorial calendar for your team? Build that from the Board Database. Or maybe want to see your habit tracking progress. In that case try the Table Database.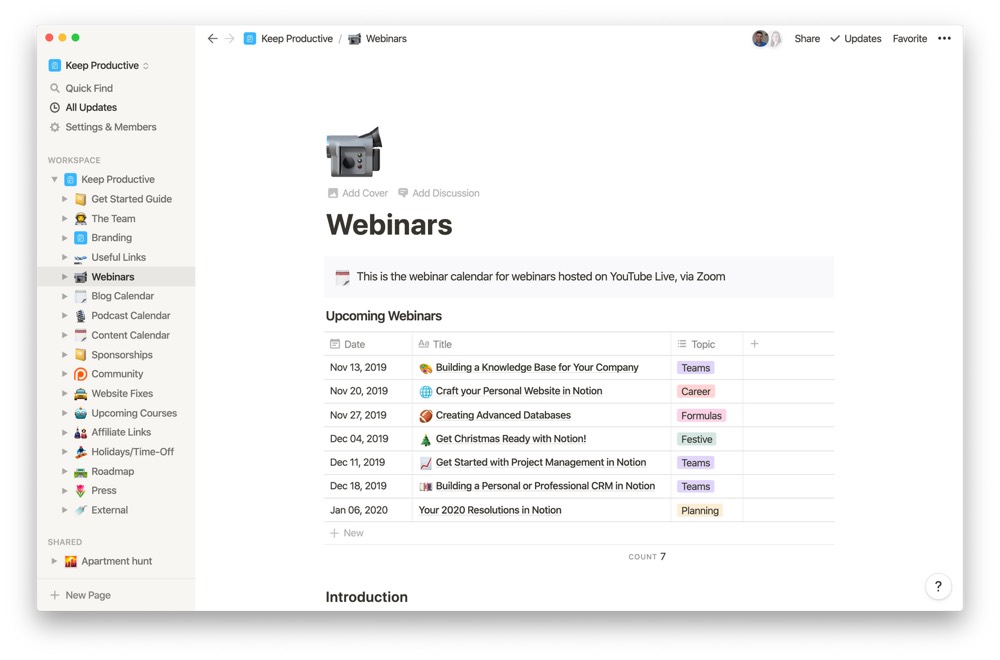 The real magic with Notion is in the unlimited uses for the application giving many users a playground for creative expression with their own productivity needs.
A few weeks ago, Matt Ragland explained Notion perfectly in a round-up here on The Sweet Setup, and we recommend giving this a read too!
What Do People Use Evernote For?
Evernote is commonly used as the best filing cabinet tool. It's a great way to store documents, handy notes, important files, project notes, and even tend to your daily reminders.
A wide use case has been to store everything in Evernote as a "second brain" if you like — a concept coined by productivity guru Tiago Forte. This storage base means easy access for Evernote users to get things on the go and upload things that matter to them that they never want to forget or lose.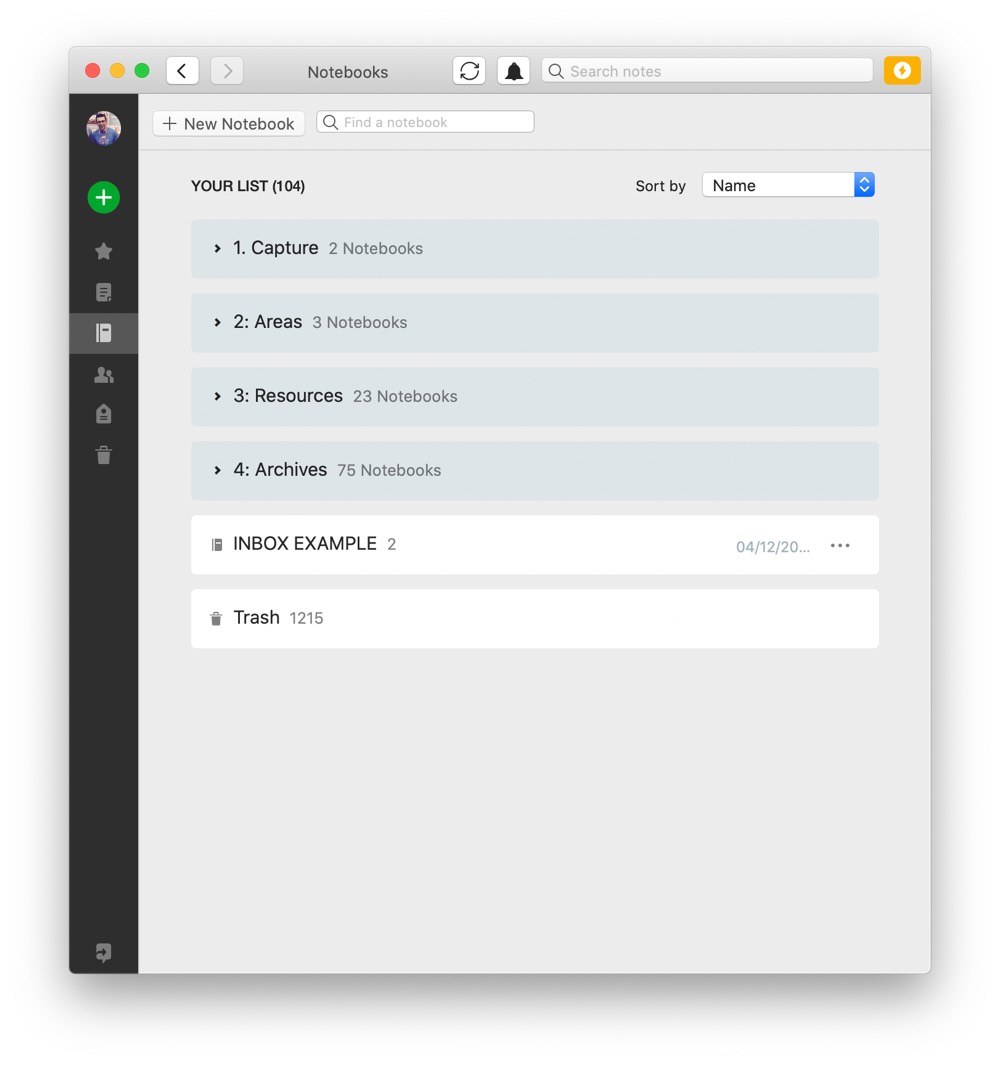 Here are a few of the most common Evernote use cases:
Document Capture
Scanning things into Evernote makes referring back to it extremely easy. The built-in scanner feature allows you to upload documents with just your phone camera, and the quality is marvelous. This allows you to upload all your important files and reduces your need to keep and store paper.
Another bonus is that the documents are searchable using Evernote's powerful OCR search capabilities.
Web Clipper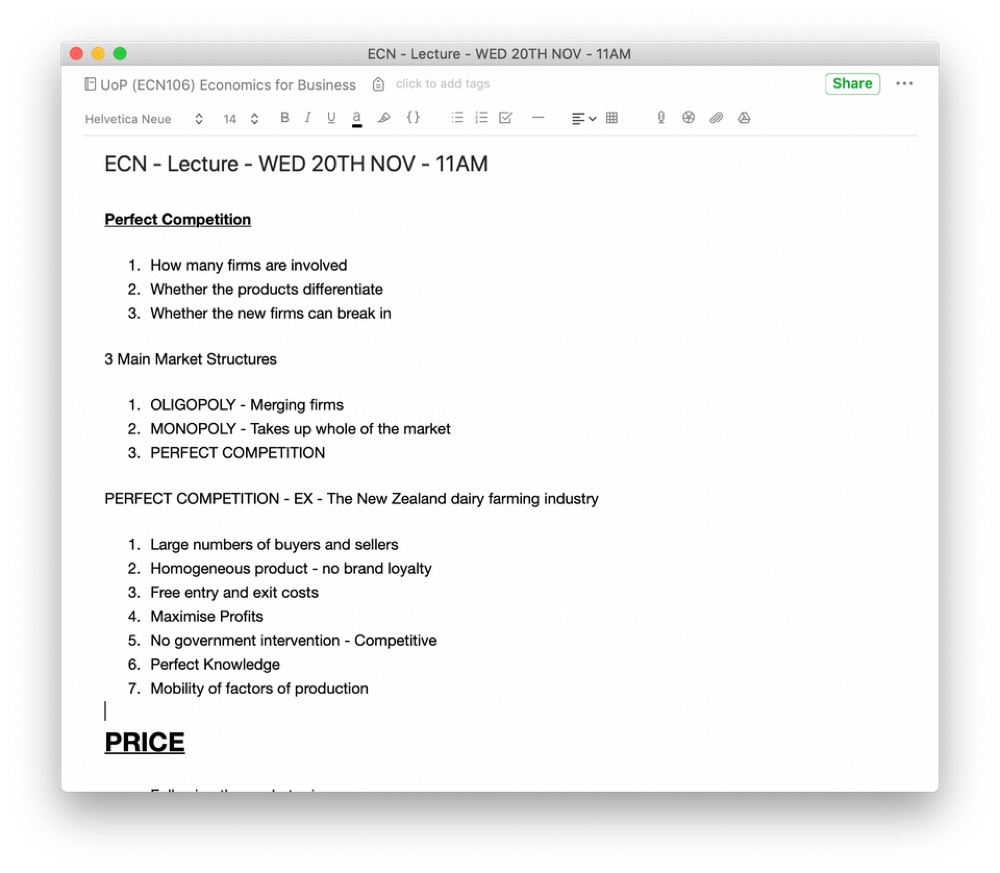 There's a lot of demand for Evernote's Web Clipper feature that allows users to clip articles, PDFs and documents within the Chrome browser. A much-loved feature for users, the web clipper goes above and beyond by also allowing you to snap screenshots, annotate, and even organize them all from the browser.
It's one of the many abilities that people appreciate in Evernote.
Anchor Notes
Clipping documents and web articles are very powerful, but one thing people love is being able to save notes forever. Anchor notes is something that Steve Dotto calls a must for Evernote users, allowing them to store anything from your husband's shirt neck size, to your boiler serial numbers. These useful anchor notes can be saved into Evernote and accessed anytime, so when you're out and about, Evernote works for you like no other tool — the ultimate filing cabinet.
All in all, Evernote is loved by many. But if you were consider Notion instead, what would that look like?
What would Evernote use cases look like in Notion?
Notion allows you to build pages that are the equivalent of notebooks in Evernote.
Pages allow you to craft whatever you like, be it a database for your recipes, a photo gallery, or even a content calendar for your team's blog — it's entirely up to you.
Here's a basic way to start managing your notes within Notion:
Start out with a blank page. This is where all pages are made, a way for you to choose the format.

Select a Gallery on the Database. By selecting Gallery, you'll have a database perfect for adding notes into. Give the page an emoji and a title to spruce it up a little.

Set up your Properties. This is important for your notes as they are added. This allows you to add areas for tags and useful display settings.

Add your Notes. Once you've chosen your properties and settings, you can now add notes. Here's one that I use for "Project Workshop Meeting" notes each week.

The note-taking in Notion is highly attractive and very tempting, but does come with a few flaws that you may want to be aware of before jumping right in, so make sure to read all the Q&A below if you're considering a move to Notion.
Some Useful Q&A
Question 1: I'm currently using Evernote. Would Notion suit my needs?
Let's determine your existing use cases for Evernote and how you go about using it and whether it translates to Notion with a few examples. This will help to establish a good framework for whether your needs match up with Notion's features.
Example 1: I'm currently using Evernote to scan in documents, log emails, and also to manage checklists with external clients.
In this case, Evernote might be best to stick with. Notion currently doesn't have scanning abilities like Evernote and email forwarding is non-existent. But the way Notion could help is with the project management side of things, it really does perform well with databases allowing you to switch between board view and calendar view, great for planning checklists and crafting client projects.
Example 2: I take regular notes on podcasts, manage my weekly agenda, and even clip articles to read for later via a web browser.***
These are all things that Notion can do even better than Evernote. Although it doesn't have a fantastic web clipper, it works well enough to clip articles, and taking notes and producing weekly agendas is a breeze.
Example 3: I love storing and managing PDFs that are important to my house and finances. I also like to curate in-depth research articles that I annotate and read later.
Evernote is probably more suitable for you. Moving to Notion would only hinder you. The PDF abilities in Notion are limited to upload-only and they aren't stored locally like Evernote. Finding them becomes even harder with the limited search feature. The web clipper for Notion also doesn't meet Evernote standards, as only images and links can be saved, which limits you in case you want to take a screenshot, annotate, add tags for your research, etc.
This isn't to put you off Notion, but more to ensure the switch is viable from a productivity standpoint.
Question 2: How would you plan on using Notion in your daily life?
This is to help drill down into what you'd be using Notion for, and why. You don't want to use it for the sake of it, or just because it is the "App of the Day" — you need to have a genuine use case for the tool.
Let's examine whether the actual features match your needs moving forward, per category.
Scenario 1: Storing and Filing Information
If you're looking for a hub to file and manage your documents, Evernote might still be better. Notion currently allows you to upload files (up to 5MB in free plan) and doesn't have dedicated local storage, so all files are uploaded to AWS (Amazon's web server) and aren't accessible offline.
If your sole use of the tool is to manage files, it's good for lighter use, but until they introduce better search for documents, local document management, and maybe some editing/annotation abilities — with PDFs — Evernote is still the better option.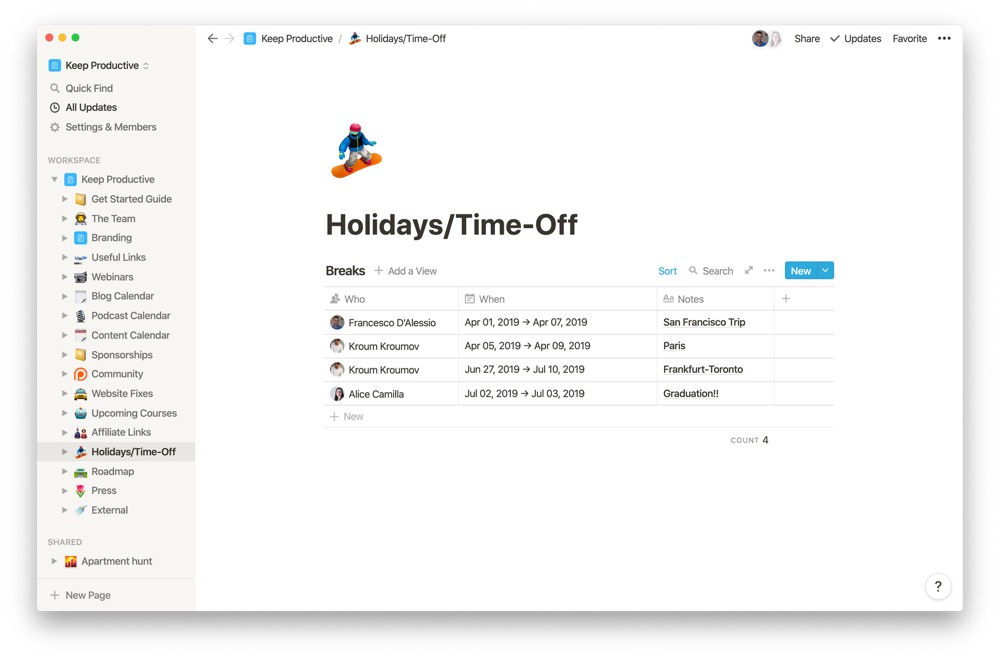 Scenario 2: Managing Tasks
Planning and managing tasks inside Notion is relatively easy and if we compare it to the likes of Evernote, Notion wins. With the databases, Notion's main feature, you can manage, plot, and even change the view of how you see and co-ordinate tasks.
Although it lacks the pre-built and natural experience of a list tool like Things, Notion still allows you to add tags, dates (as many as you like), view tasks in a calendar view, add checklists, filter tasks, and plan using boards too. In this scenario, Notion is the better tool for the job.
Scenario 3: Taking Notes
This is where it becomes trickier as each tool does a good job at note-taking. Evernote has a more traditional setup that allows you to add media, annotate images, and log within a notebook.
Notion offers a richer experience that allows you to add databases to organize your notes, and it also comes with great interactive abilities like being able to view videos and embed Google Maps and other files like Google Drive (something Evernote can do too).
It depends on what type of note-taker you are, but Notion's flexible nature does allow you to create more attractive notes.
For many, this will be the most important factor. Can you take good enough notes with Notion? The answer is yes. You can create more interactive and rich notes in Notion than you can with Evernote, but there is the question of offline needs.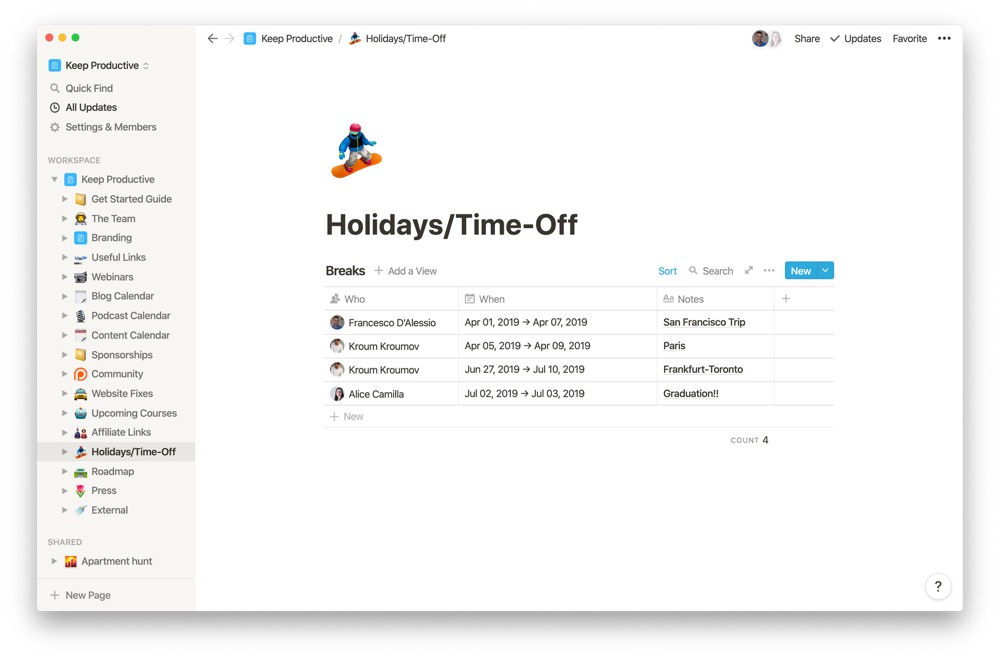 A few months ago, I was travelling and in need of my travel plan. I was in a new country at customs, and they asked "where will you be staying, exactly?" Luckily, I saved it inside Evernote because the Notion offline version didn't work. I was able to extract the address, so if you are a frequent traveller or have any other reason that offline access matters to you, Evernote could still be your base for notes.
Scenario 4: Coordinating Projects
Many people use Evernote to manage their projects. There are many benefits including having all your notes inside one notebook, and even for teams the Evernote spaces feature to see a dashboard of your team's work.
But Notion does allow you to do a lot more, challenging the likes of Trello, Asana, and even monday.com — allowing you to do so much more — including manage projects in board view, connect up databases (relational databases), create formulas, and even manage database templates, helping you to reduce your workload.
Scenario 5: Research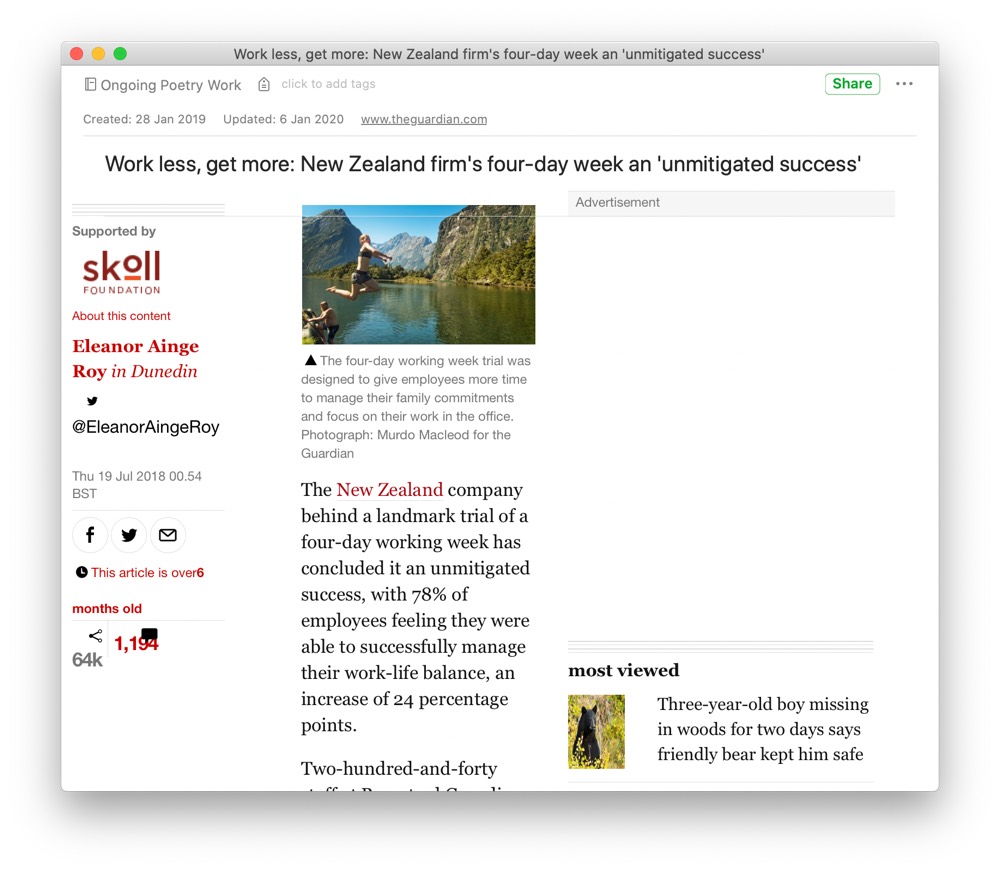 If you're a student, academic, or researcher, Notion lacks a powerful web clipper when you place it next to the likes of Evernote. Evernote allows you to clip titles, links, tags, remarks, and even screenshots, save and annotate PDFs, and much more, which brings it into classic notes. Even emails can be saved into Evernote with just a forward or click of a button.
Notion lacks the advanced research functionality as its own web clipper only allows you to clip articles and images off your iPhone/Android for on the go.