Rose Orchard's Mac Setup
January 7, 2019
Every week, we post a new interview with someone about what software they use on their Mac, iPhone, or iPad. We do these interviews because not only are they fun, but a glimpse into what tools someone uses and how they use those tools can spark our imagination and give us an idea or insight into how we can do things better.
New setup interviews are posted every Monday; follow us on RSS or Twitter to stay up to date.
---
Who are you and what do you do?
I am Rose Orchard. I'm a programmer by day, and a writer and podcaster in a lot of my free time. I create web-based applications from 9-5, and write at The Sweet Setup, MacStories, and on my own blog as well as create the Automators podcast the rest of the time.
What is your current setup?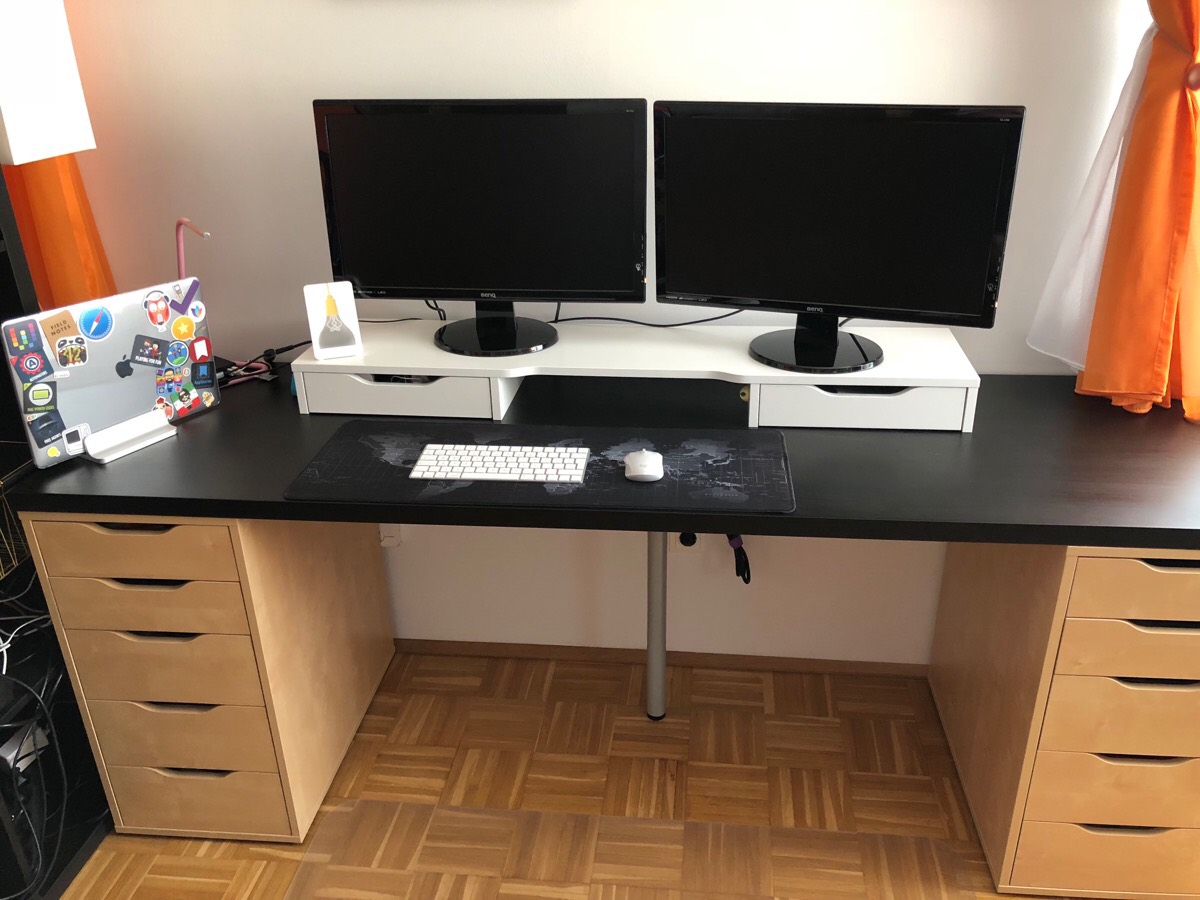 My current setup is a 15″ MacBook Pro, the 2017 model. I picked it because when you're trying to work on the go there's nothing worse than just not having enough screen space — a complaint you'll rarely find on a 15″ screen! At home, I often dock it to two 24″ BenQ monitors, but I can also pick it up and take it to the bedroom (aka the podcasting studio) with ease. The laptop frequently stands up in a vertical stand. Mine says it's by AppHome, but there are dozens of look-alikes on Amazon. It has a hard plastic shell on the front to allow me to cover my machine with stickers, but I can also keep those stickers when I sell the machine in the future.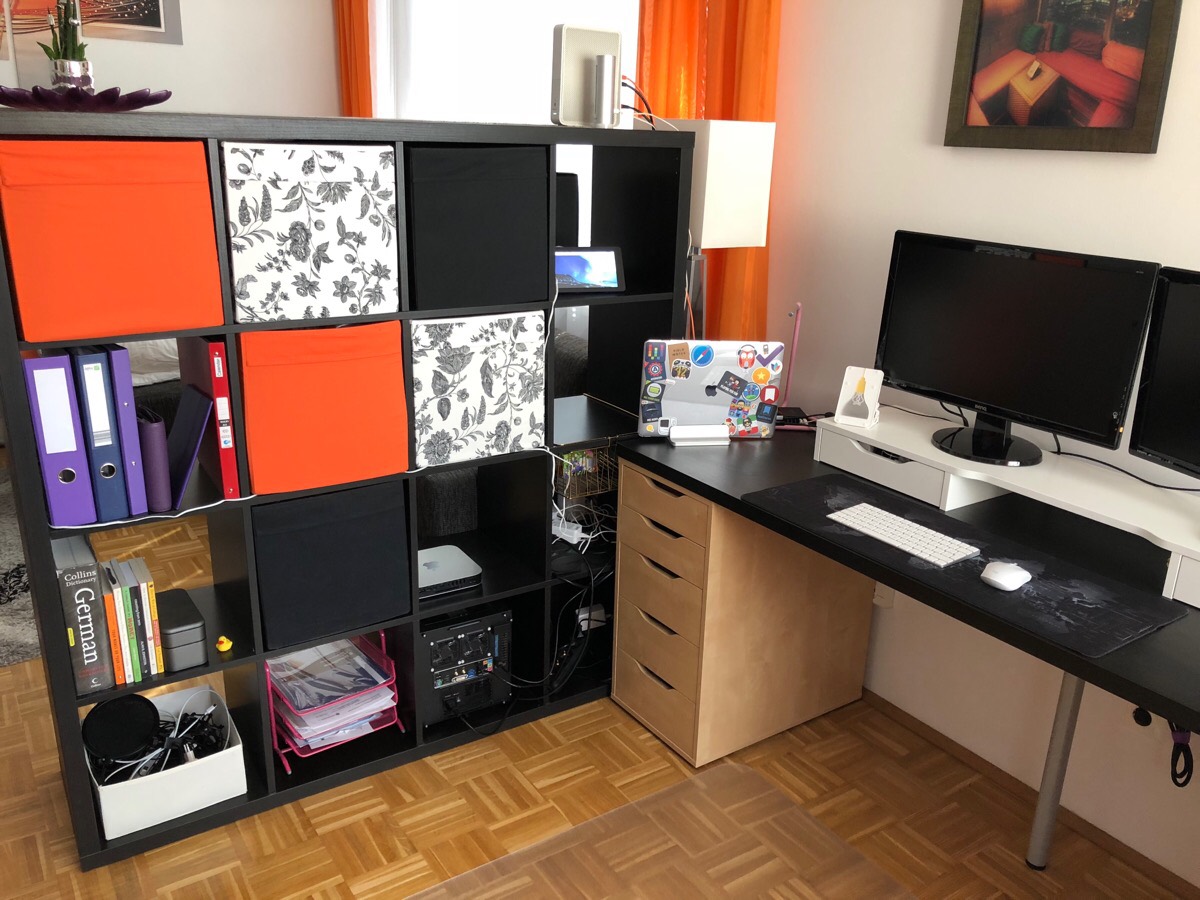 To the side of my desk is an Ikea bookcase, which has a Philips Hue light strip running across the top. This provides me with some nice lighting in a wide range of colors. In the bookcase, I also have my gaming PC and a Raspberry Pi 3, which (among other things) runs HomeBridge. Not pictured are some recent additions – a HomePod and a Sonos One. I use these two together via AirPlay two a lot
What wallpaper do you use?
I set macOS to change my wallpaper automatically when waking from sleep – it just rotates between the default wallpapers, but they're pretty enough. Honestly, I rarely see my background!
What software do you use and for what do you use it?
How would your ideal setup look and function?
I have a 34″ ultrawide screen monitor at work, and my boyfriend has one at home, and I really like them. I'm considering upgrading my two monitors to just the one — less cables to plug and unplug! Apart from that, I'm very happy with my setup.
---
There are more Sweet Setup interviews right here.
Want to share your setup? We'd love to hear from you. Just fill out this form with some basic information and we'll be in touch.
---
The 5 Best Productivity Apps (Sweet Setup Favorites)
Download: We spend an inordinate amount of time sorting through hundreds of apps to find the very best. This list of must-have productivity apps includes app links, quick-start info, and pro-tip workflow recommendations for each app.