Rishi Mohan's Mac and iPhone setup
March 6, 2017
Every week we post a new interview with someone about what software they use on their Mac, iPhone, or iPad. We do these interviews because not only are they fun, but a glimpse into what tools someone uses and how they use those tools can spark our imagination and give us an idea or insight into how we can do things better.
New setup interviews are posted every Monday; follow us on RSS or Twitter to stay up to date.
---
Who are you and what do you do?
Hola! My name is Rishi Mohan. I work at BigBinary as a UI Engineer by day, and I'm the founder of ZINX, a blog where I write about tech, design, and apps. Apart from that, I am a maker, reader, gamer, and learner. I also love taking photos and I have recently started sharing my photos on Unsplash.
What is your current setup?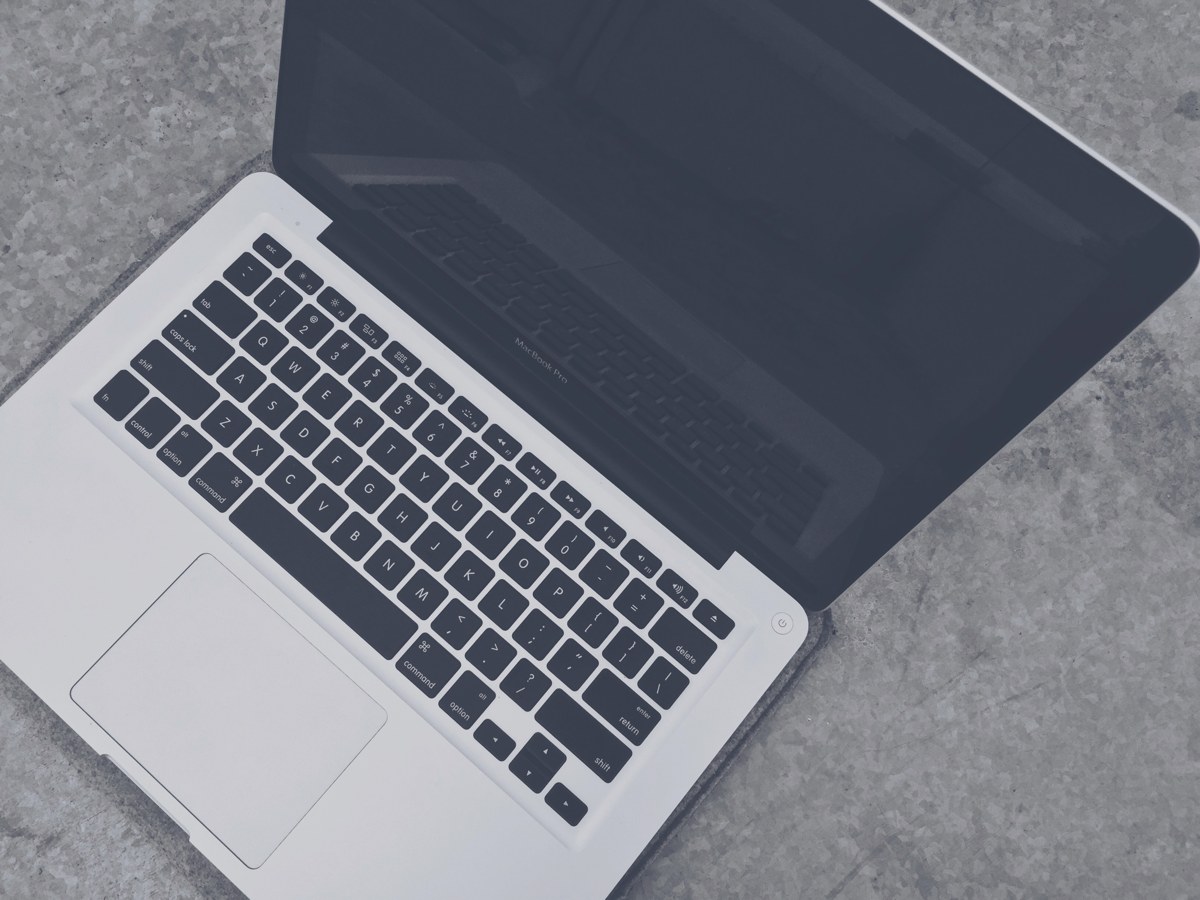 My primary machine is a 13″ mid-2012 MacBook Pro. It's at the stock configuration right now, but I can see the need to upgrade the RAM and add an SSD. I don't like to have a secondary machine or an external monitor as I believe in getting used to one machine and becoming efficient with it rather than being not so efficient in a setup that involves multiple machines. I have an iPhone 6 and it comes with me everywhere I go.
I work from home all the time, but unlike some people who work from home, I don't like the idea of having a desk or a setup at home. I sometimes jump in the bed and start my work right there, sometimes I go to the roof and do my work while enjoying the breeze, and sometimes I use my dining table as my desk. It's fun and I think everyone should try it.
The wallpaper that I have on my Mac is a photo I shot a couple of weeks back, and it's one of the best photos I've ever taken. You can grab it here on Unsplash.
What software do you use and for what do you use it?
TickTick: I have used lots of to-do apps including Wunderlist, Any.do, Todoist, etc. but TickTick is the only one that has everything I wanted in a to-do app. In one way, the app has changed my life.
1Password: for managing all my passwords.
Alfred: Alfred is my favorite productivity app. I use it to launch apps, kill apps, empty the trash, toggle dark mode, make calls, and for lots of other things.
Newton: Newton is probably the best email app. Despite having so many features, it's simple to navigate and has minimal design, which I like a lot.
Safari: Whenever I'm not working, I use Safari. I just wish Apple would update the Web Inspector in Safari and make it more like Google Chrome.
Google Chrome: Although I don't like to use Google Chrome because of its superpower of draining battery quickly and eating up as much RAM as it can, I use it while I work because it handles websites quickly and comes with the best Web Inspector tool.
Browser ChooserX: I use Browser ChooserX because it lets me open links from external apps in the browser that's currently open. It's a nice app for those who use multiple browsers.
Moom: for organizing windows.
Contexts: Contexts is a window switcher app. I have been trying Contexts for the last two or three weeks now, and I am liking it so far. In the default app switcher, you have to go one by one through the apps, but Contexts solves that problem and also comes with other nice features as well.
Day One: I use Day One to log my life. I don't log every single day, just on special days and when I like to keep the content long-form.
Dropbox: I use Dropbox for using it with other apps because of its fast syncing.
Google Drive: I use Google Drive to back up important data.
Kibako App: It's an app that connects with Dropbox and lets you drag and drop files to your Dropbox account right from the menu-bar. I use it to share screenshots and files.
Apple Notes: Notes app is good and syncs pretty quickly. I use it to log some stuff and save ideas.
f.lux: to keep the screen eye-friendly.
iTerm: for development.
Sublime Text: for code editing.
Byword: for writing.
Tweetbot: for Twitter.
Bartender: to keep the menu bar clutter free.
Figma: I have recently switched from Sketch to Figma. I use Figma to design wireframes and other design related stuff.
Progressive Download Manager: It's a download manager and I use it to download big files.
Reeder: I use Reeder to read all the blogs I follow. I have it connected with my Inoreader account, which I use to manage feeds.
RescueTime: I use RescueTime to log all my hours that I spend on my Mac. It helps in keeping track of my productivity.
Sip for picking colors from the screen.
Skype: for work calls.
Soda Player: I recently came across Soda Player, a video player app. It not only lets you play all the video formats, but it also lets you stream movies and videos. You can also cast video to your Chromecast or Apple TV.
Spotify: I love music and I am wired to Spotify most of the time while I work.
Tap: Tap is a login screen alternative app and I have recently started using it. It lets you unlock your Mac with gestures, which I find is quicker than typing my password.
Trailer: I use Trailer for Github notifications.
Transmit: for FTP.
TunnelBear VPN: for secure internet access.
Vox: I use Vox to listen to my SoundCloud feed. It also lets you load and play YouTube videos and playlists.
Waltr: for sending files to my iPhone when AirDrop decides not to work.
Notebook: I have recently started using Notebook by Zoho and I really like it. I think I'll make the switch from Apple Notes to Notebook soon.
How would your ideal setup look and function?
I am pretty happy with my current setup. I will just give my Mac some more RAM and add an SSD, but apart from that I think the setup is good.
---
What iPhone do you have?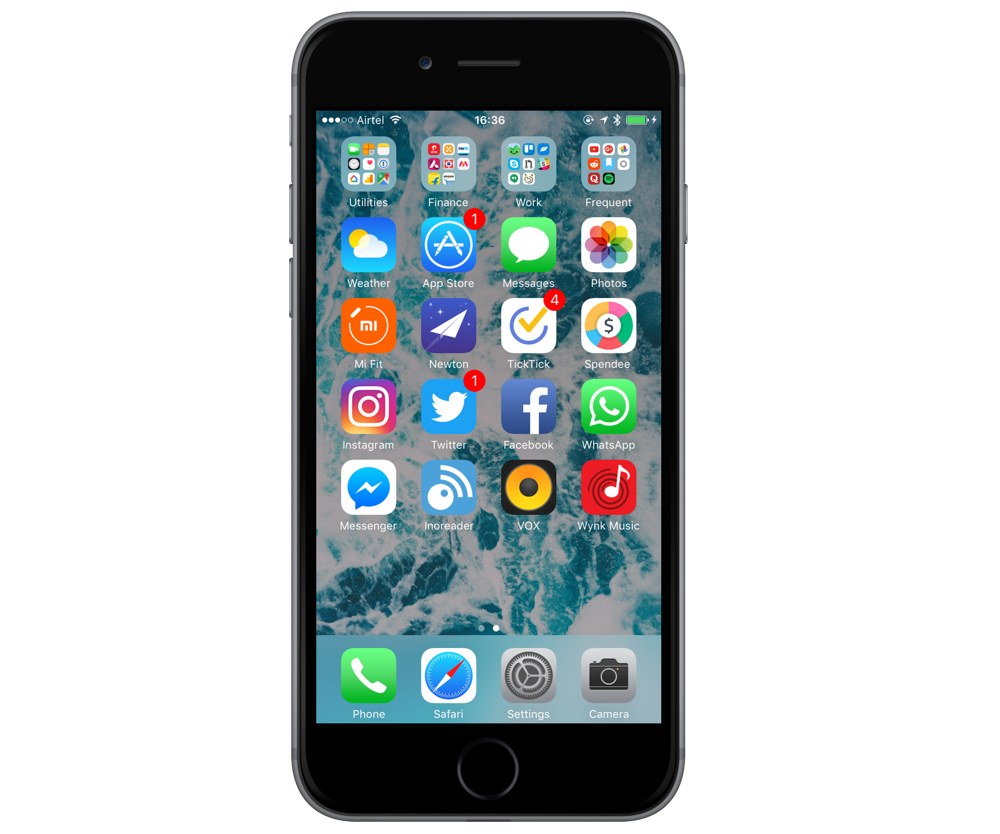 I have an iPhone 6, 16 GB model in Space Gray.
Where can we find your wallpaper online?
You can get it on Unsplash.
What apps do you use the most, and why?
Apart from the companions of the apps I use on Mac, here are some apps that I use on my iPhone.
IFTTT: I use it to Lock, Shutdown, and open work apps on my Mac from my phone. Apart from that, I use it to log places, mark articles as read on my Inoreader account, and get Github notifications of issues assigned to me.
Spendee: Spendee is an expense tracking app. I use it to log every single penny I spend. It'll soon be getting a Web app as well.
Reddit: for browsing Reddit.
VSCO: I love photography and this is the only photo-editing app I use; I really love it. Almost all the photos that I share on Unsplash or on my social accounts are processed in VSCO.
Google Photos: for saving all the memories.
Gyroscope to track my life.
Pocket: to read saved articles.
Quora: I love reading Quora as it helps me in learning new perspectives and the way people think. A lot of my time after work goes into reading Quora.
Scannable: for scanning documents and receipts.
Adblock: It's probably the best ad blocker app because it not only blocks ads in Safari, but it also blocks in-app ads.
Facebook: for entertainment.
Musixmatch: for song recognition and lyrics.
WhatsApp: for communicating with family.
Which app could you not live without?
TickTick because it helps me in getting things done and staying productive.
---
There are more Sweet Setup interviews right here.
Want to share your setup? We'd love to hear from you. Just fill out this form with some basic information and we'll be in touch.
---
Free Productivity Guide: Download our simple guide to productivity to help you improve your workflows and be more focused with your time and attention. Get it here.