A quick review of the Native Union Smart Hub Bridge
April 17, 2018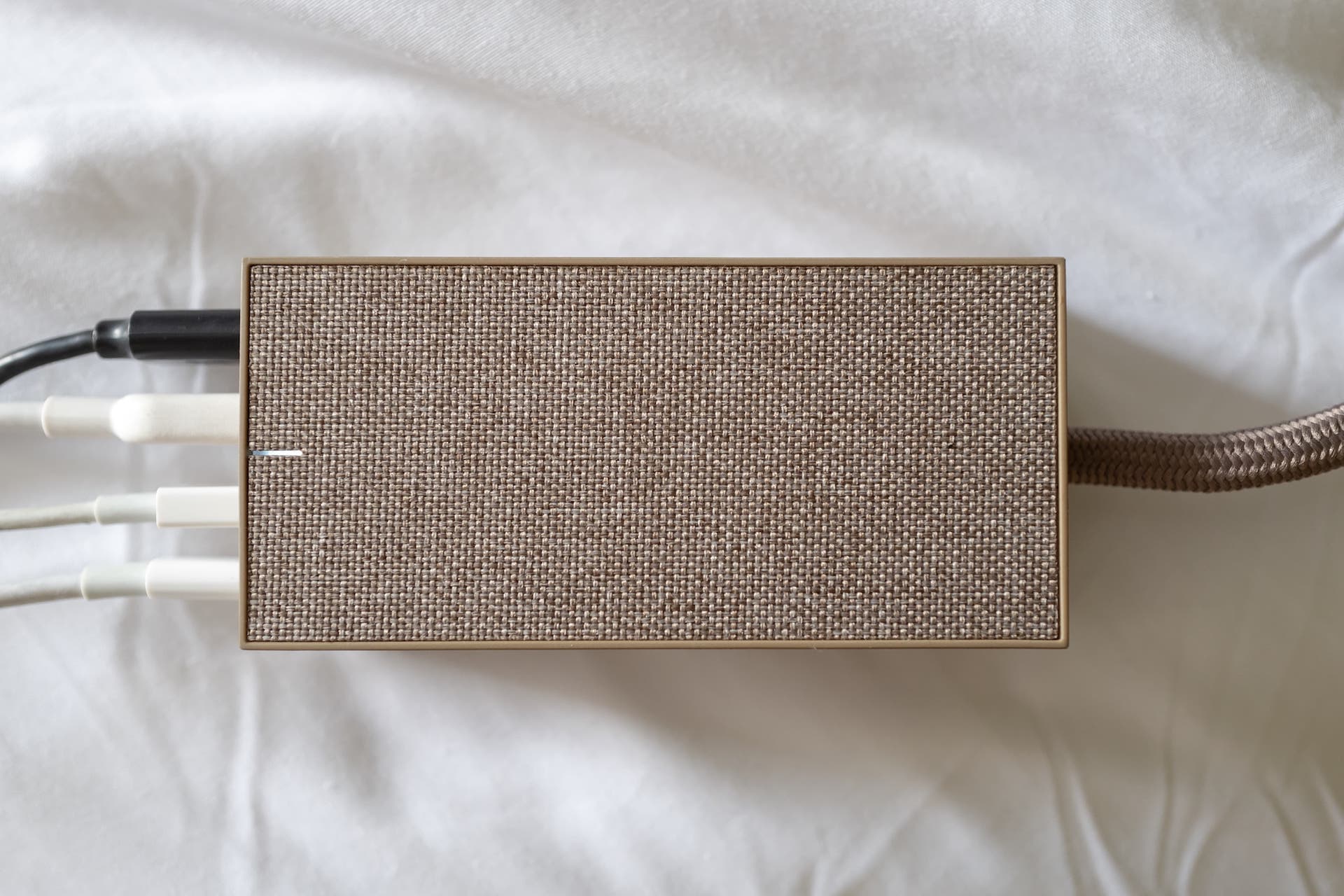 When I travel, I have a not-so-small list of devices that require charging. Between my iPhone, my wife's iPhone, my iPad Pro, her MacBook, my AirPods, her AirPods, and any small devices that may be coming along — like noise-cancelling headphones or my drone — it's not possible to take a handful of cables and wall plugs and just figure things out.
This isn't an issue only when traveling — it's taking over the night stand beside my bed as well.
Thankfully, companies like Native Union have created charging solutions that are not only functional, they're also delightfully elegant.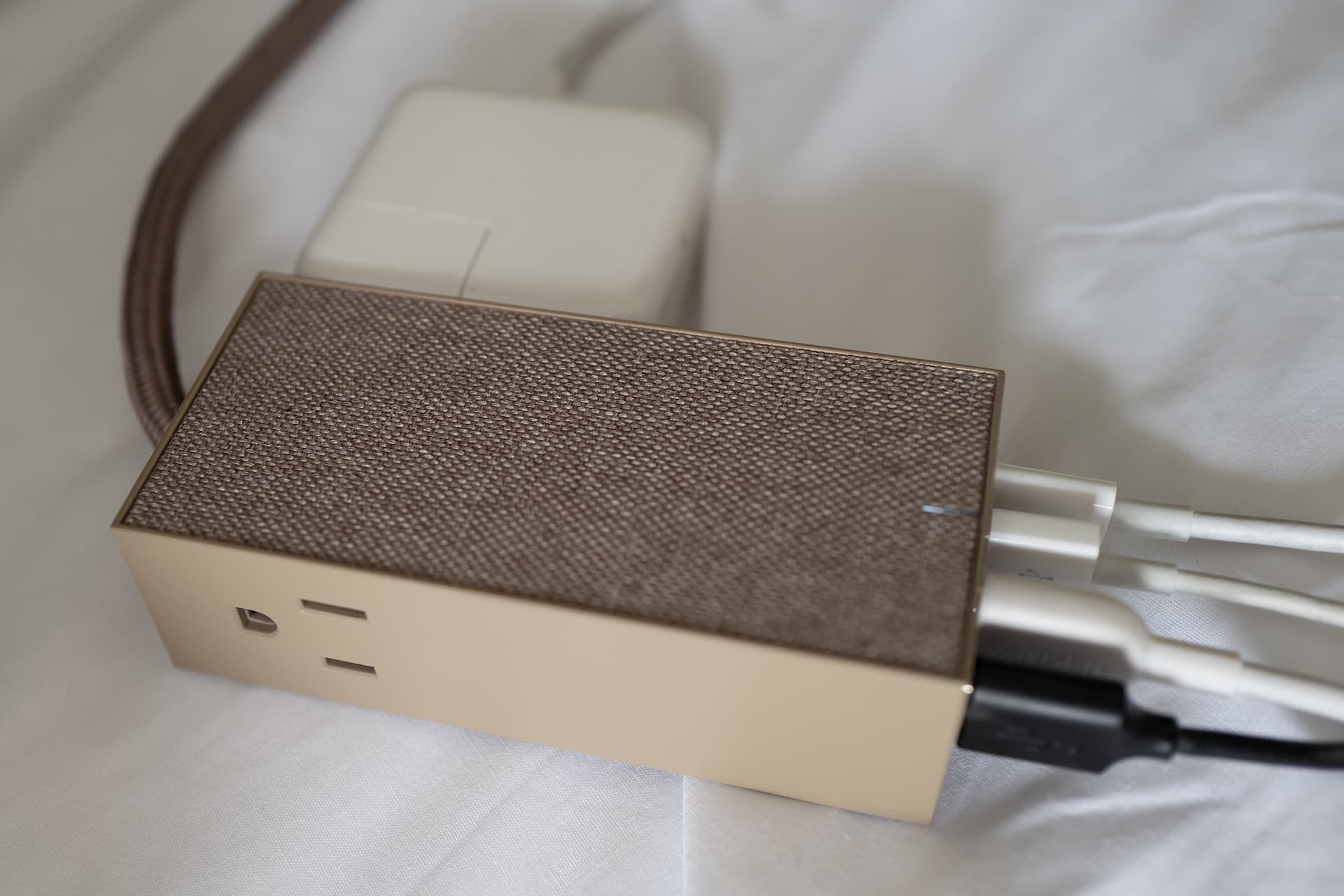 Native Union's Smart Hub Bridge is exactly what it says it is: a bridge between all your devices and the wall's power outlet. It has four standard USB ports next to one USB-C port and features a grounded AC outlet on each side of the device. The USB ports use a smart technology allowing it to provide the maximum charging speed available, and the whole thing is built with a feeling of extreme quality.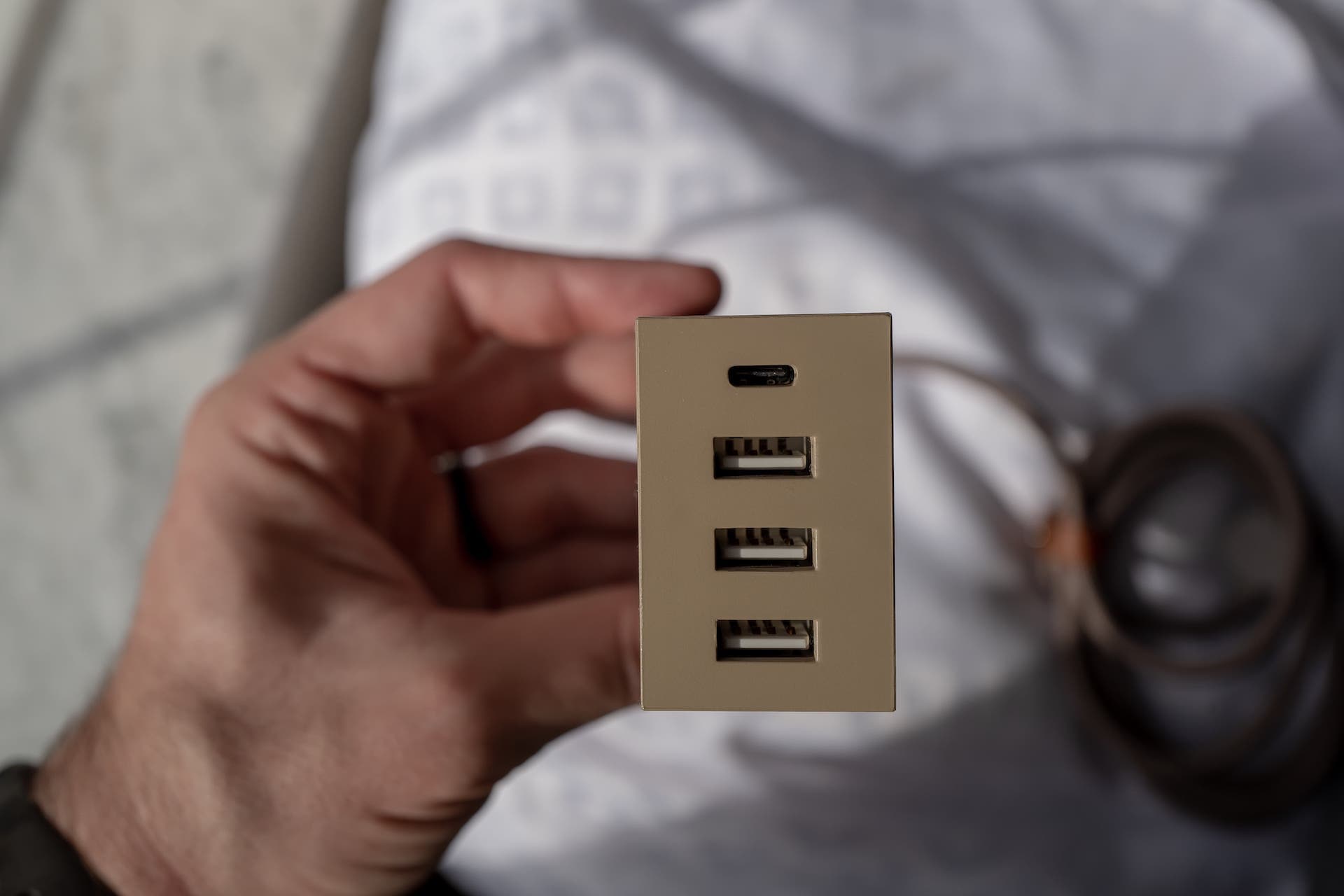 It also looks beautiful. The top of the Smart Hub Bridge is coated in a thin layer of fabric (which comes in two colors, slate and the pictured taupe) and features a single LED that is just bright enough to let you know it's working but dim enough to not disturb you in a dark room in the middle of the night. The last thing you want on your night stand in a home or hotel is a blinding blue LED, and Native Union seems to understand this quite well.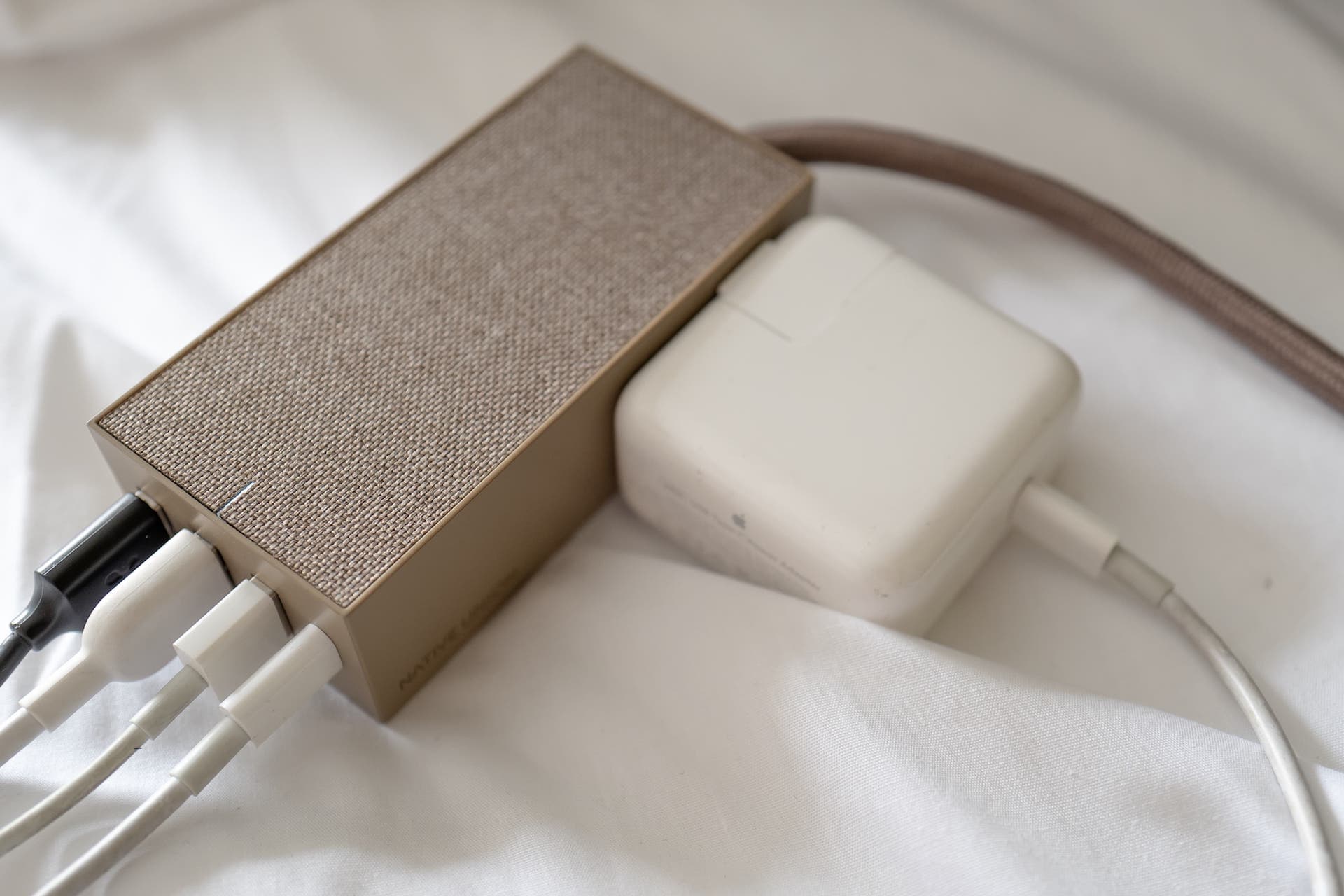 The device's own power cable is a generous eight-feet long, which is more than enough to reach whatever power outlet may be nearby a bed or desk. The cable is wrapped in a fabric (not unlike Apple's new HomePod) and has an orientation that may seem opposite to what's seen in other devices. A nice touch from Native Union: the cord comes with a small leather strap to keep it coiled — a nice touch when the outlet is only inches away from the device's place of rest and an unseemly untangled cord would only make your wire situation more confusing.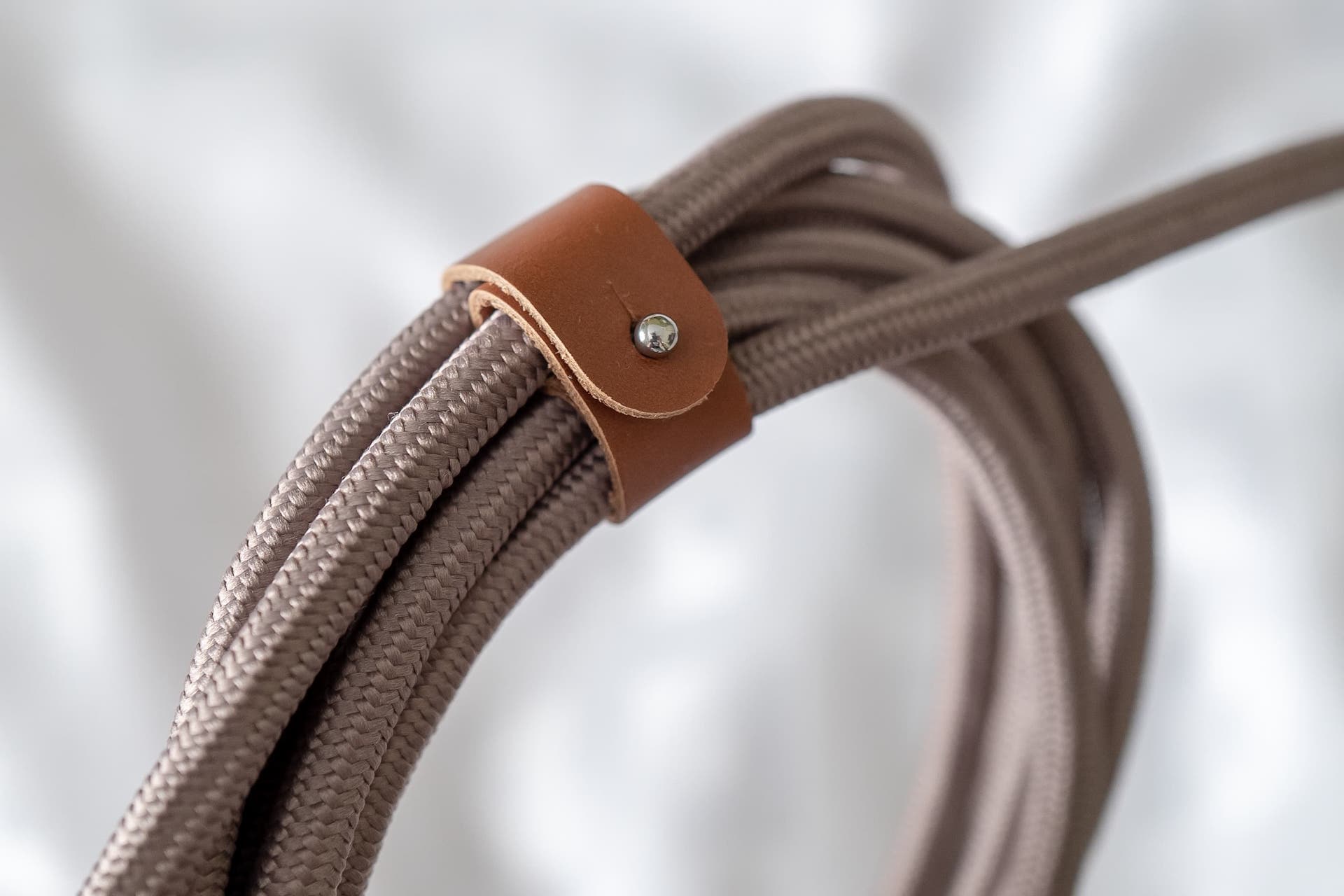 When plugged into the wall, the Smart Hub Bridge's cable goes up the wall instead of down or straight out, which means that it keeps a low profile behind a piece of furniture. It's clearly intended to travel up and onto a surface or become mounted to the wall itself.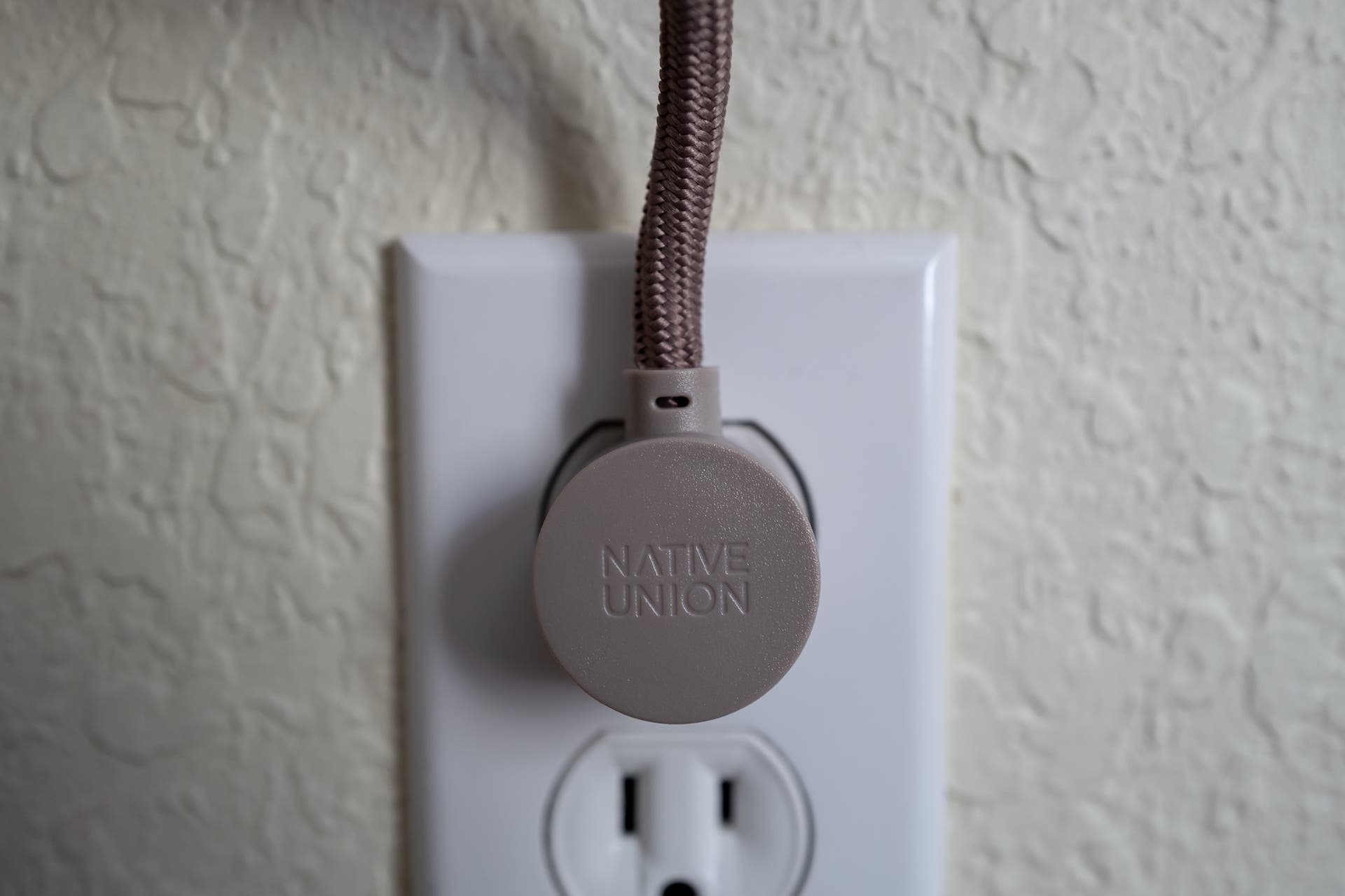 Speaking of which, this is a use case that Native Union is ready for. On the back of the bridge is a small mount where 3M tape can be readily applied. This bit of the Smart Hub Bridge is detachable: slide the device in one direction and it unlocks, letting you take it away for a getaway.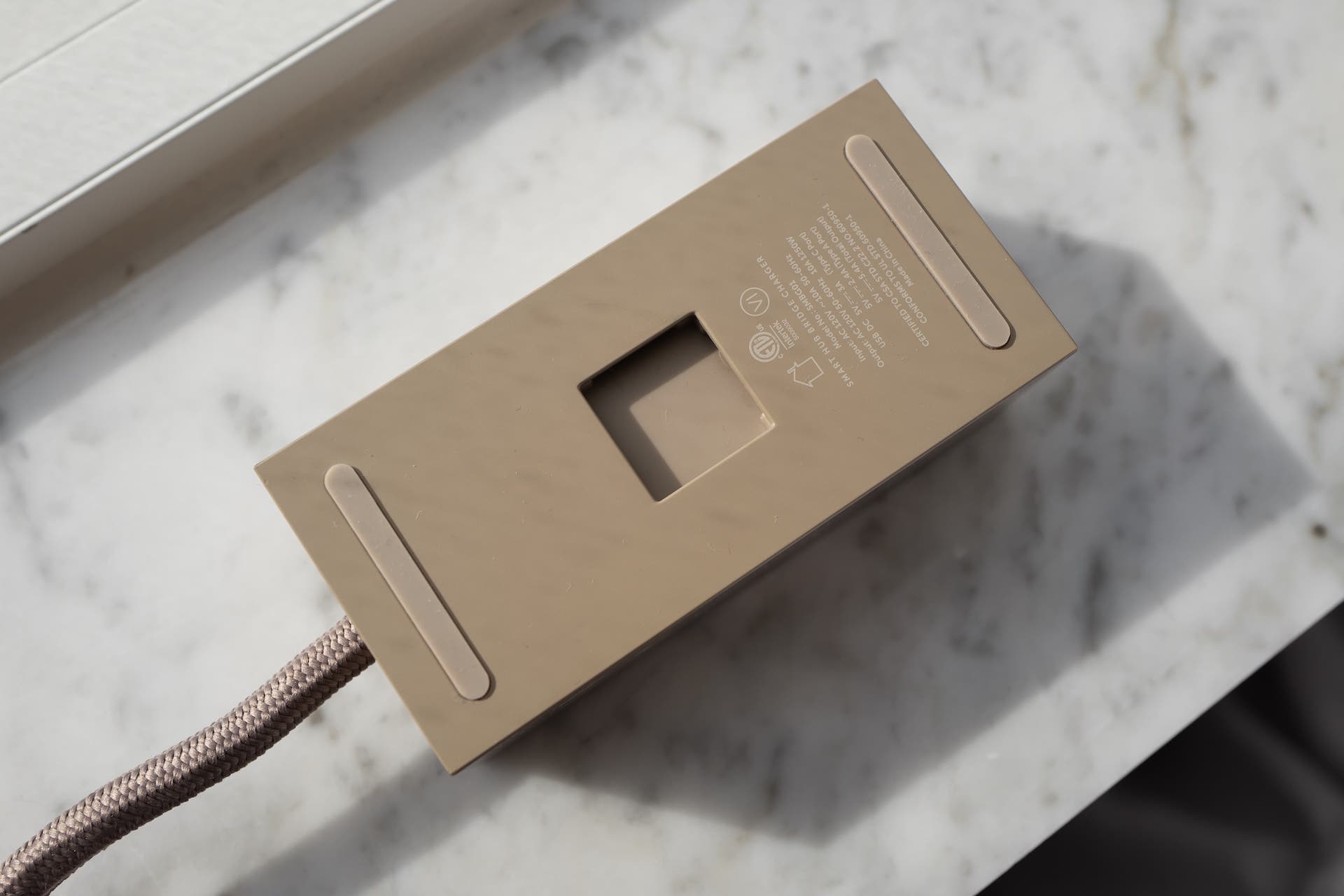 Some might balk at paying $50 for a charging hub, and there are not only competitors on the market for less, but competitors with more ports. If you need a multi-charging bridge that supports 10 accessories at once, Native Union's solution might be too little for too much. However, if you count up your devices and find this to be sufficient, you'll see that the quality of the device matches the price tag.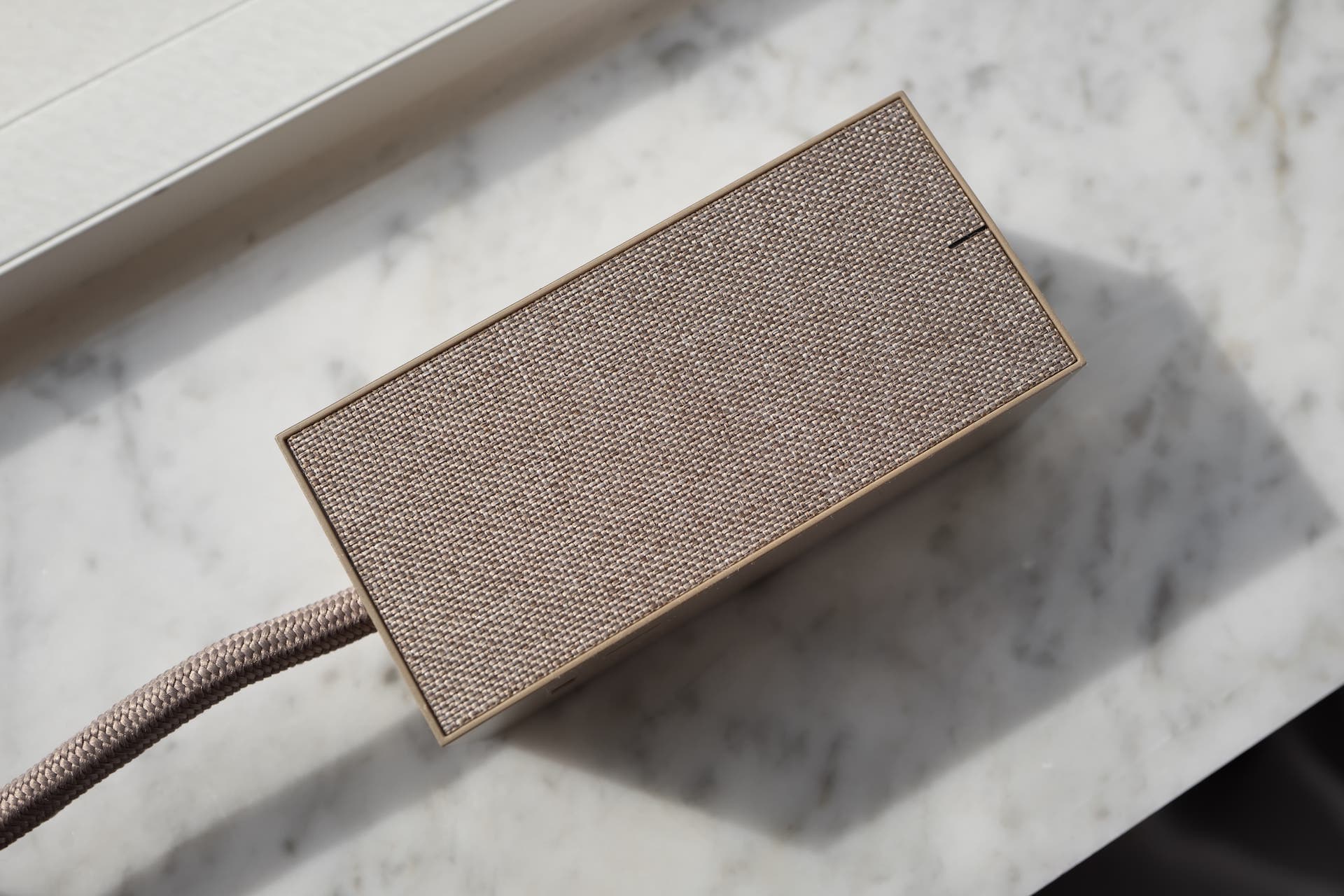 At this point, I plan on taking the Smart Hub Bridge along every time I travel. Native Union's Smart Hub Bridge is a device so good that it might end up not only getting put inside your carry on, but also taking a permanent position on your night stand. A device that can charge all your tech and look good in the process is a worthwhile charger, indeed.