Readwise Reader: A Very Good Modern RSS App
February 20, 2023
RSS has been an important part of information workflows for many years, but read-it-later apps (and the RSS services many of them are based on) desperately need some inspiration and innovation.
Enter Readwise Reader, an app that attempts to combine your RSS, newsletters, web highlights, and more into a single location.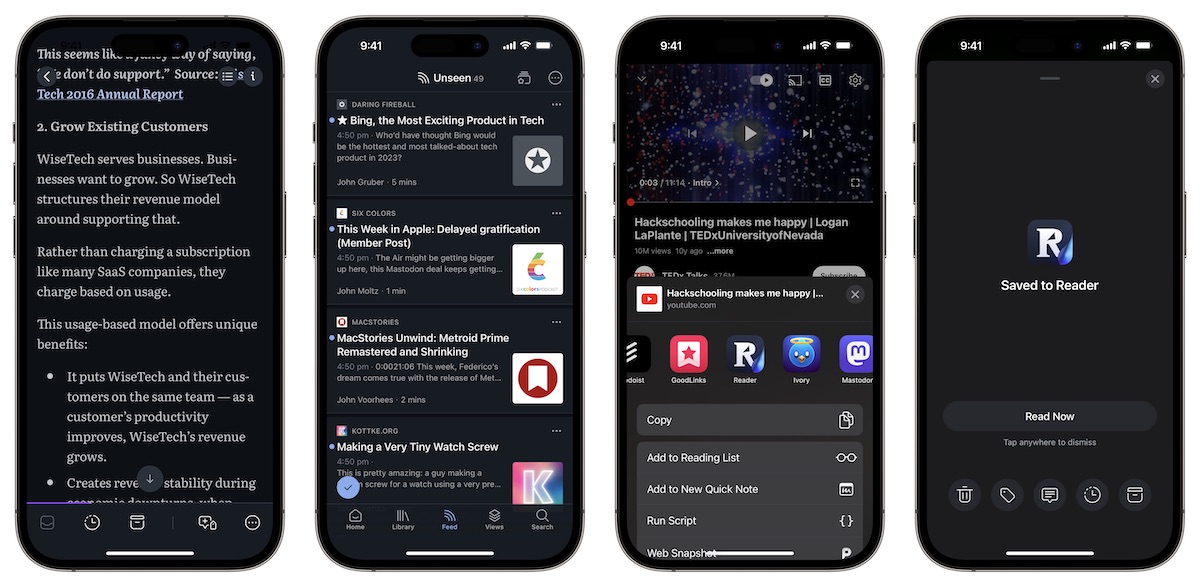 I've been using this Reader service for the last couple of months, and it's completely revitalized my read-it-later reading workflow.
What's the Difference Between Readwise and Reader?
Readwise has been around as a service to help you get the most out of what you read for a long time. It allows you to sync your highlights from your Kindle device or services like Instapaper or Pocket and then review them periodically. You can even share your highlights, and you've probably seen images of Readwise quotes circulating social media before without maybe realizing where they came from: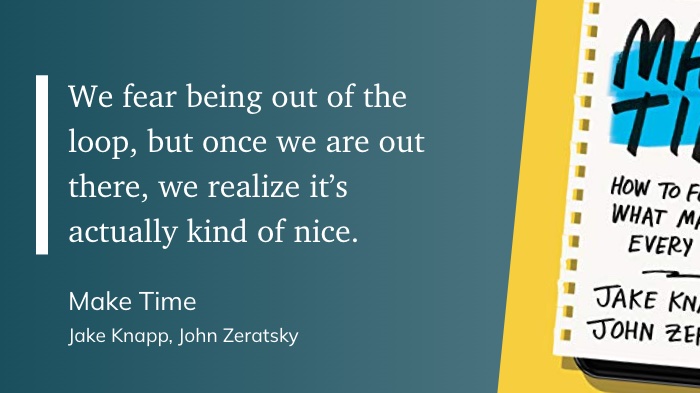 Recently, Readwise has opened up a public beta of a new app named Reader that aims to handle all of your read-it-later needs. You can subscribe to feeds of your favorite websites via RSS, collect your favorite newsletters, save highlights from web articles, and more. Reader pulls it all into one place so you don't need to juggle a dozen other reading apps.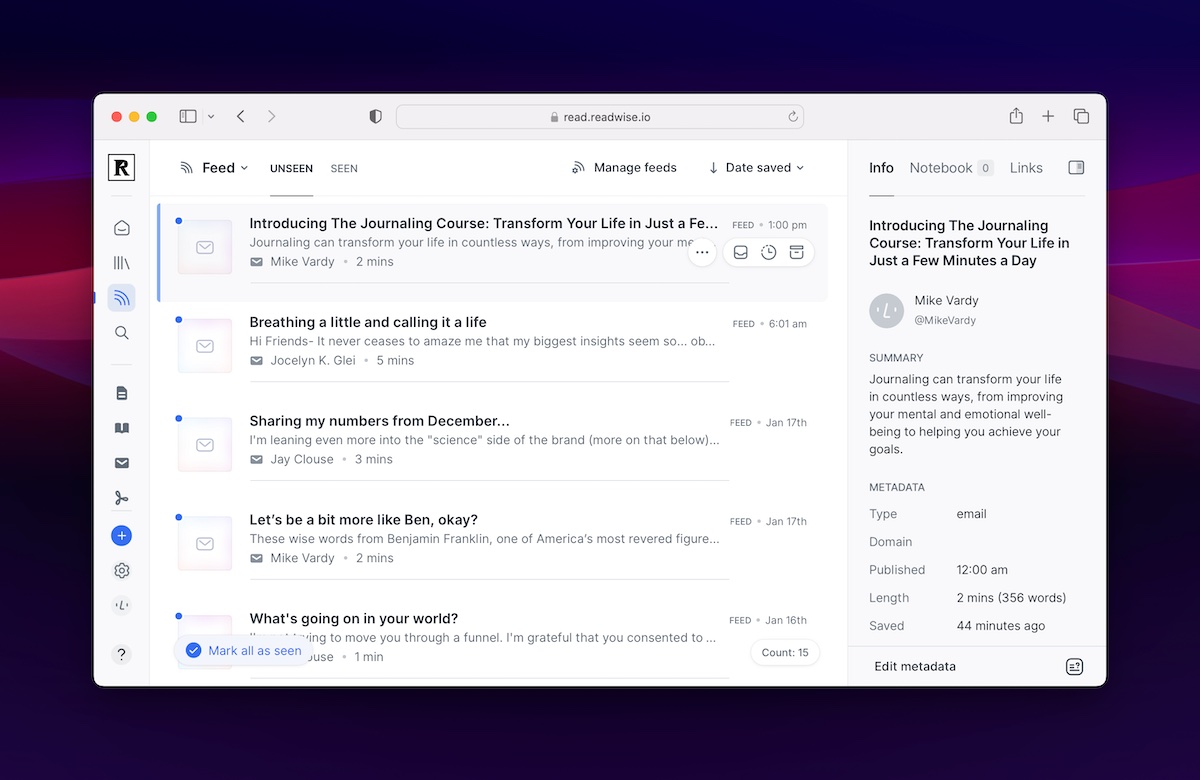 What's So Great About Reader?
All of the standard features you'd expect in your RSS aggregator of choice are here: you can collect and organize feeds, take notes on the articles and posts you've read, and archive things that you've looked at already. But Reader aims to bring your reading material from multiple places under one roof, so you can also use it to collect things like Tweets, web articles, ePubs, PDFs, and more.
Reader even gives you a special email address you can use to forward things to. Over the past several years of using Feedbin, I've used this feature to collect all of the email newsletters that I want to read regularly into my RSS app (a great feature if you're trying to spend less time in your email as it helps separate the good stuff from the rest of the random junk that tends to show up in your email inbox). But the ability to highlight things in these newsletters and have that automatically get stored in Readwise means I can collect quotes and text snippets from more than just ebooks and web articles.
On iOS, Reader not only gives you a clean user interface for both your Library (which includes an inbox, later, and archive) and your Feed (a list of things that are either seen or unseen), but also makes it easy to add things to either using the iOS Share extension.
There's also a bunch of new stuff in here that IMHO makes Reader better than just about every other RSS or read-it-later service out there.
For example, you can also save YouTube videos to Reader. But in addition to simply viewing the videos that you've saved at your convenience, Reader also gives you a live transcription that appears below the currently playing video and highlights the text as the video plays: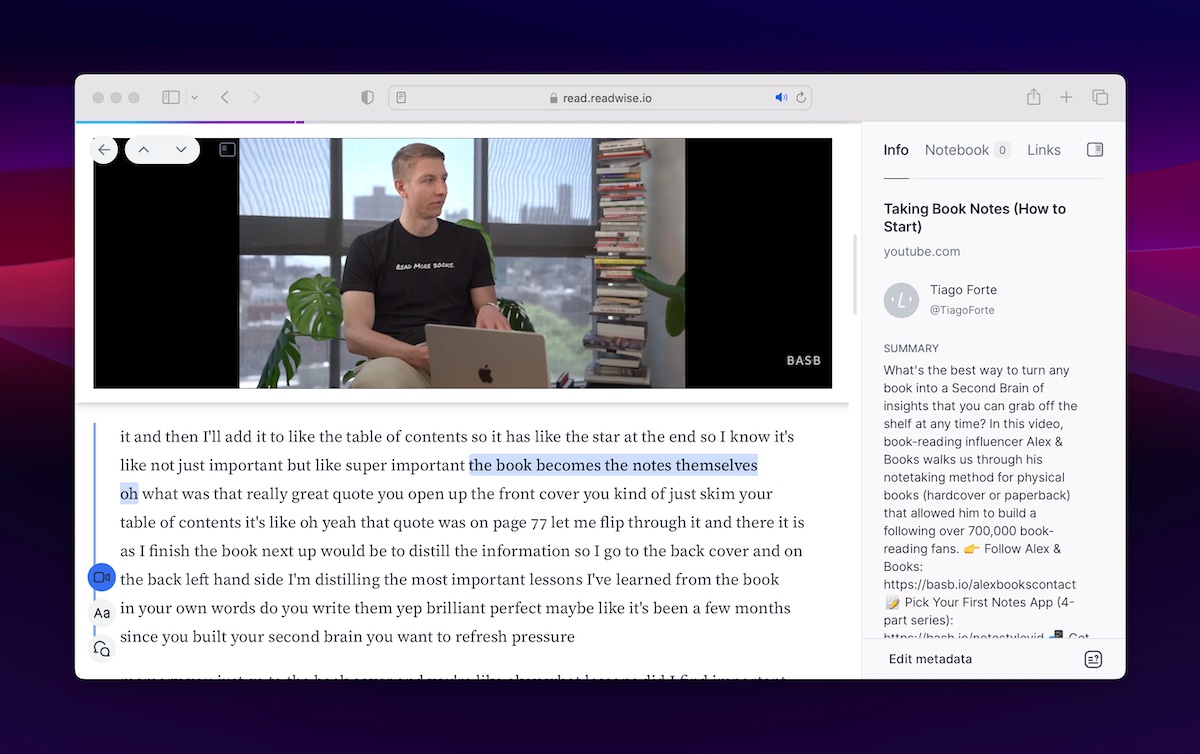 This makes following along with the video even easier and allows you to highlight text from the video to save for later.
On mobile, you can also listen to articles and have Readwise read the entire text to you. Just tap the Listen button in the upper-right, and a play bar opens at the bottom of the article that allows you to control the speed of the playback and even select from a couple of different text-to-speech voices.
Reader also has a Ghostreader feature, which is an AI-based tool that you can use to help create notes from the things that you read. You can choose a prompt from categories like Summarize the document or Ask the document a question and the output gets added to the article as a note.
You can also enable a public link to anything in your Reader library which makes it easy to share things with others. A public link not only allows anyone to view the article in Readwise, but they can also see your highlights, notes, and tags as well.
Readwise & Reader: Better Together
The Readwise service and the Reader app go together like peanut butter and jelly. Either one is fine on their own, but they are much better together. It's hard to overstate how cool it is to have all of your highlights synced to Readwise automatically. I have a few paid newsletters I've subscribed to, and I love being able to see my highlights from those newsletters show up in my Readwise summaries and reviews alongside notes from books, YouTube videos, and more.
The Reader app itself feels like the breath of fresh air that RSS desperately needs. It's also very reasonably priced, as when the beta is over the app is to be included with the current Readwise service at no additional cost. Historically, the full Readwise service has been $7.99 USD per month. While that hasn't been enough for me to justify paying for the service previously, the addition of Reader makes the decision to switch a no-brainer for me.
For context, I've been paying $5 USD per month for FeedBin for a very long time. And while I've been happy with the service, Reader gives me everything FeedBin does and adds a bunch of new features on top of it. Plus I get access to the traditional Readwise service, for a couple of bucks more a month.
If you rely on RSS for any part of your read-it-later workflow, you should definitely check out Readwise Reader.
🚀 When Everything is Always Busy…
The Complete Guide to Margin (Get Your Time Back)
If you struggle to keep up with all your tasks, your busy schedule, and just feel overwhelmed…
Get Instant Access to our 2-part framework for restoring margin and breathing room (starting today).
Even if things feel overwhelming, you're not sure where to start, and you've already been there, tried that…
Inside our popular community membership, join us for the Margin Reset. Stop wondering why it's so difficult to keep breathing room in your life. Finally break free from the overwhelm…
You'll get instant access to the entire course library ($5,000 value), including our popular Focus Course, Margin masterclass, Time Management masterclass, productivity templates, and more…
Our simple, 2-part framework to restore margin
How we use these frameworks to take off 9 weeks paid vacation every year
How to get more breathing room in your own life (starting now)
Calm Inbox (email management masterclass)
All the Things (productivity course)
Productivity & Time Management Templates
From Busy to Not Busy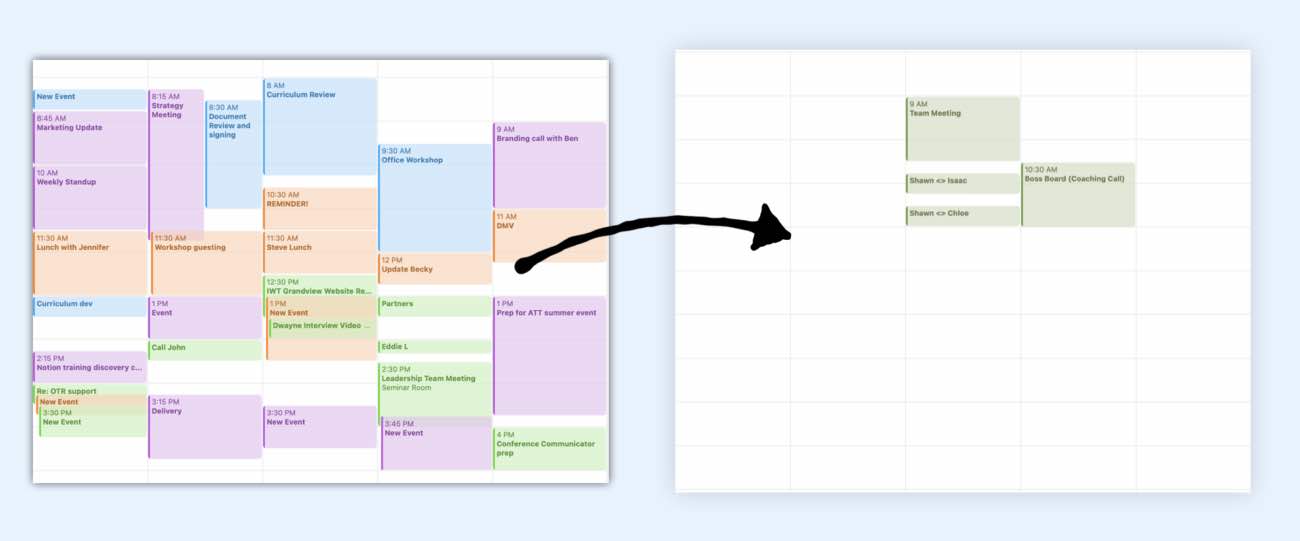 All this, and more, inside the Focus Accelerator
Join 300 focused members who have access to $5,000 worth of our best courses and masterclasses, the Digital Planner, a Private Community Slack, 2x Monthly Coaching Calls, and much, much more…