Control How Many Backups Day One Stores on Your Mac
September 3, 2015
I was running DaisyDisk on my Mac recently to see how I was doing on free space. This app tells you exactly what is taking up room on your hard drive. I noticed that my Day One backups folder was taking up 2 GB. I have 512 GB in my laptop, so it certainly wasn't full, but I like to keep things slimmed down as much as possible.
Thankfully, Day One allows you to control how many backups you keep. Go to the Day One preferences screen and click the Back Up tab. You can control how often backups are made (I do daily) along with how many backups to keep. Mine was set on 50. I decided to change this to 5. You can also open your Day One backups folder from this screen and clean out any that you don't need.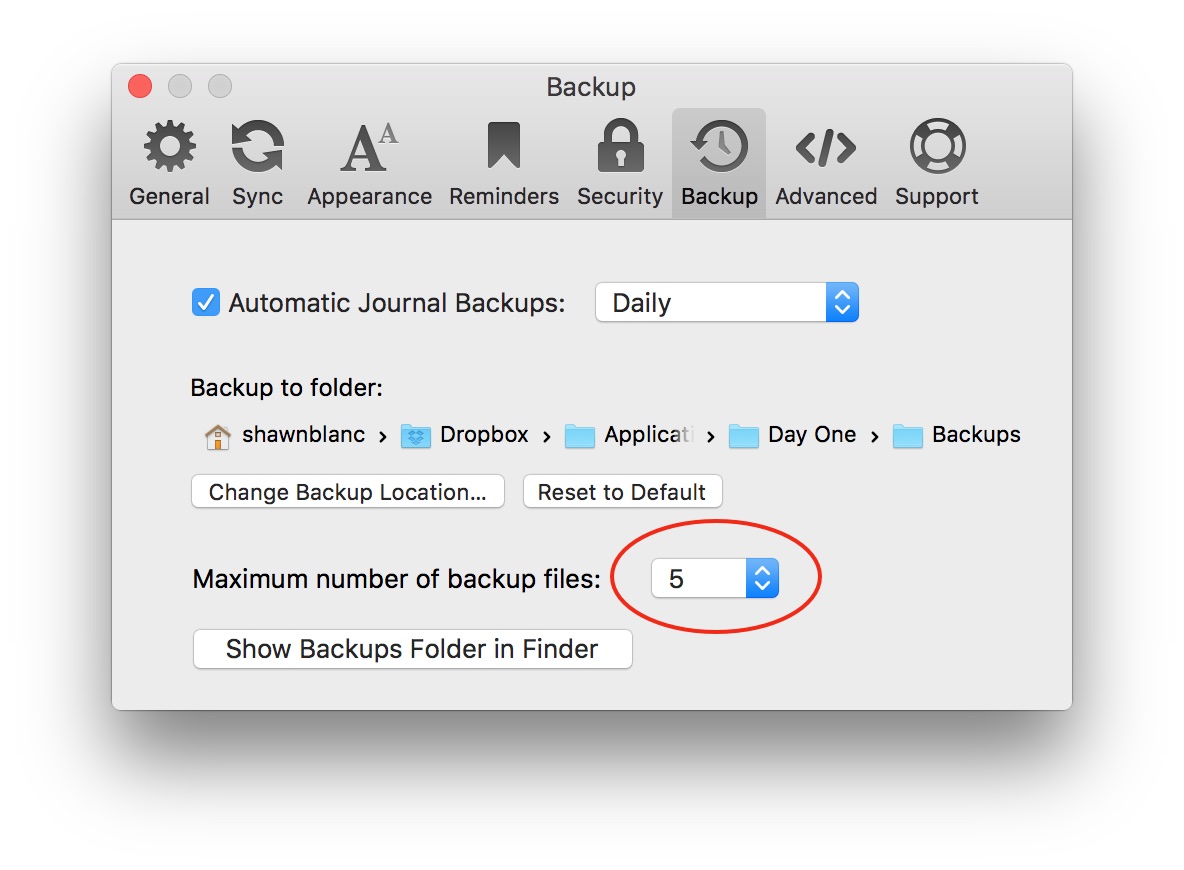 If you use Day One, check out our book: Day One In Depth.
It is the most detailed and extensive guide to Day One available today. Featuring in-depth reviews that cover every function and feature found within Day One, our handbook goes line-by-line showing you how to make the most of this award-winning journaling app.
---