Pushpin Updated to Version 4.0
May 20, 2015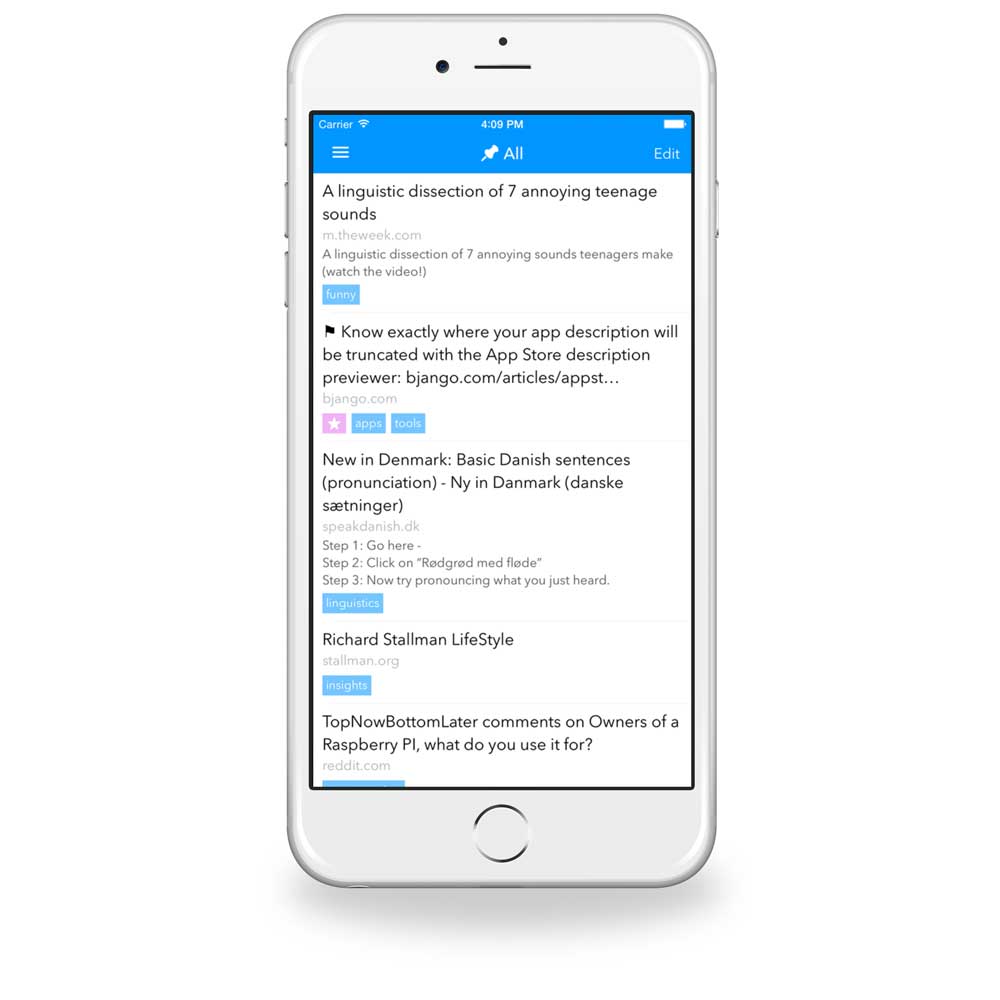 Things have been relatively quiet on the Pinboard apps for iOS front since we last updated our review (January 2015). Aside from our top pick (Pinner) adding support for Apple Watch, most updates we've seen for our favorite Pinboard apps have been for bug fixes and minor feature additions.
Today, that changes with the release of Pushpin 4.0. This version of our previous favorite Pinboard app adds several major features and a slew of smaller ones, including:
Offline bookmarks: Complete offline downloading and reading of entire webpages and article text. Set bookmarks to download offline in the background for later reading when a good internet connection may be nonexistent.
Saved searches: You can now save any search within your bookmarks, and access them straight from a dedicated section in the sidebar / main menu. You can also set a saved search as the default view to appear on launch. Quick tip: if you've filtered bookmarks by tapping on tags, you can now save that view as a saved search by holding down the navigation bar title.
Smarter descriptions: The bookmark extension now sets the description to whatever text you might have highlighted in Safari.
Bookmarks now display the date they were added.
Sped-up extensions
Improved tag-editing UI
Better tag suggestions
…and more
We'll be testing this update over the next week or two and, where necessary, we will make updates to our Pinboard app review.
In the meantime, you can download Pushpin 4.0 for yourself here.