What we published this week
January 24, 2014
Here are some of the things we wrote about this week. You can also stay up to date by following us on Twitter and RSS.
Trigger bookmarklets in OS X with keyboard shortcuts
Stephen shared an excellent tip on using keyboard shortcuts to open bookmarklets on your Mac in Safari. You can also take a peek at his nifty bookmarklets for saving things for later and opening a URL in 1Password. This last item really made my day.
App updates and sales
If you didn't get a chance to grab Fantastical last week, you still have time to get it at the sale price of $1.99. You can read our full review of Fantastical here.
Calendars 5, our runner-up for best iPhone calendar, received an update that includes some useful new features, including integration with your contacts and nearby locations for creating event invites when adding a new event via natural language.
Twitterrific 5, our runner-up for best iOS Twitter app, also received an update this week that introduces live streaming of timelines and the ability to edit lists. Check out our full review of the best iOS Twitter app here.
Sweet Setup interview
Patrick Rhone, author, writer, and commentator, gave us a look at his sweet iPhone setup this week. Best known for his work at Minimal Mac, the (now departed) Enough Podcast, and his personal site, Patrick refers to his iPhone as the most-used computer he owns. It's worth checking out.
The new Glif (sponsor)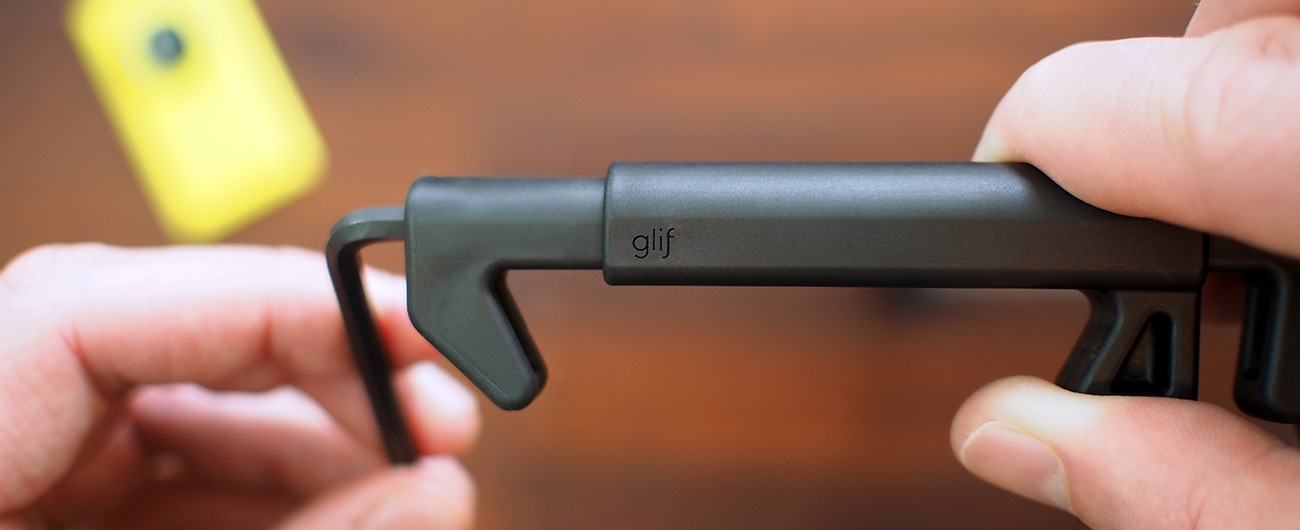 The Glif is a smartphone accessory with two primary functions: mounting your phone onto a tripod, and propping your phone up at various angles. The design is simple, yet out of this simple design emerges countless uses. Mount your phone to a tripod for taking great pictures or making movies. Prop your phone up to watch videos on the plane or check Twitter while you eat breakfast. All of that and more in a compact design that is manufactured in America.
Be sure to watch the video to get a better idea of how it works.
You can order the Glif here, or on Amazon.
---
Our thanks to Studio Neat for sponsoring The Sweet Setup this week. If you're interested in booking a sponsorship, learn more here.