What we published this week
September 5, 2014
Here are the things we published this week. You can also stay up-to-date by following us on Twitter and RSS.
Also, we have a weekly email newsletter that sums up all the new and cool things published to the site. If you like to stay up-to-date via email, then you should sign up here.

Rdio, our pick for the best music streaming service, released an update for its service that includes some new features aimed at Rdio subscribers. The update also opened up the free version quite a bit.
To sum it up, there's a new Home section that is now the starting point for your Rdio experience, offering suggestions for new music and a list of what you've recently listened to.
There's also a new trending section that shows you what's popular right now. This section replaces the Heavy Rotation and Top Charts sections from before. And, of course, Rdio now offers a free version of the service for listening to unlimited stations with occassional ads.
It's amazing how fast the camera roll on my iPhone fills up, and we all know it's a pain to manage that from the phone. Luckily, Bradley has a great solution for clearing out old photos from your phone.
Thankfully, the Mac comes with an app called Image Capture that allows you to bulk import and delete items off your camera roll. It's located in the Applications folder.
From there, it's as simple as pressing CMD + A to select everything and then import or delete them. Just be sure you have backups of all those photos before removing them from your phone.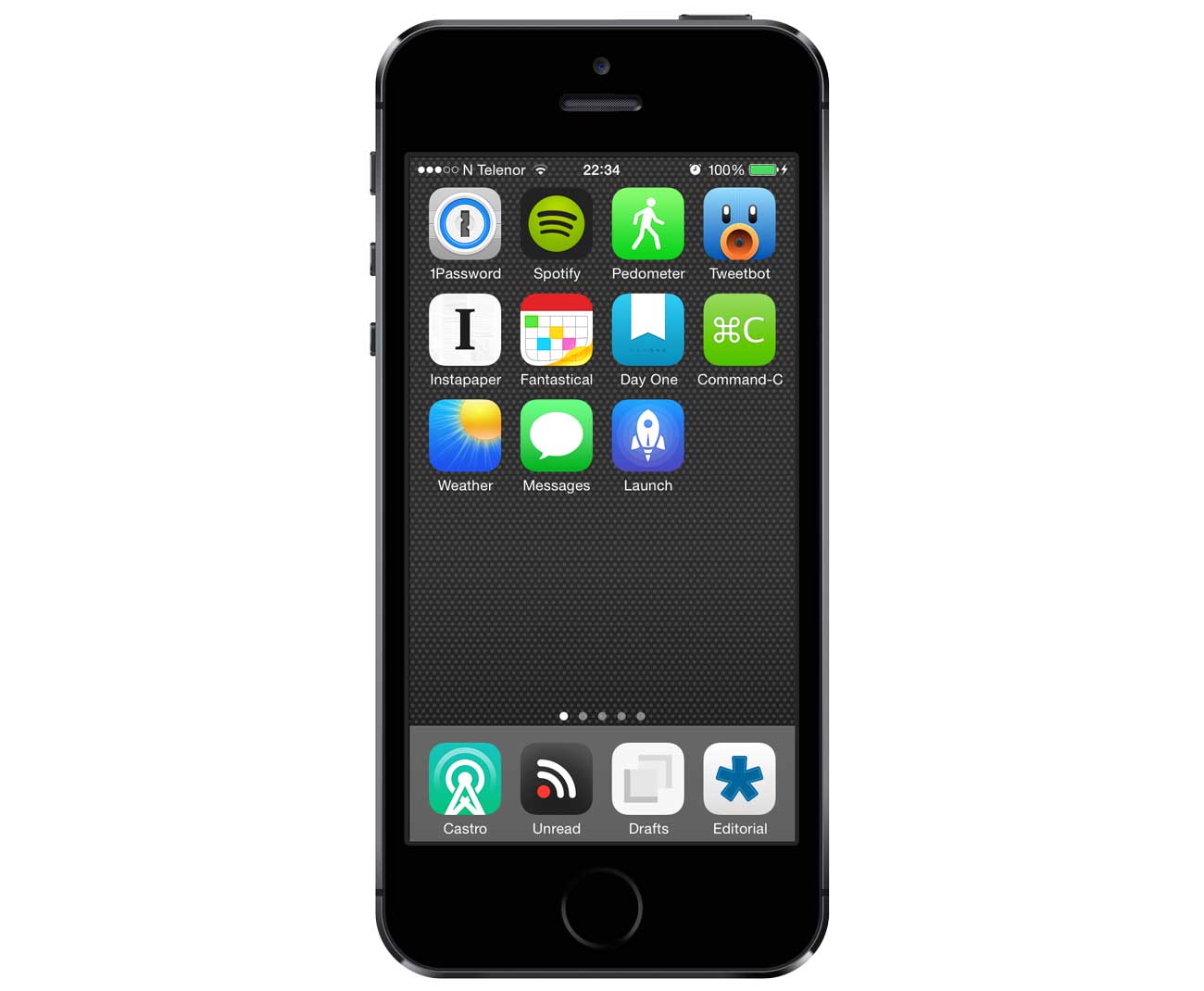 This week's setup is from Eivind Hjertnes, a student of philosophy at the University of Bergen who also writes his own site and does street fundraising for Greenpeace.
Eivind's home screen is organized with only the apps he uses frequently, which gives it a calm, minimalistic feel. Getting rid of visual clutter is a difficult but refreshing task, and Eivind has done a great job. Eivind's response about what app he could not survive without was great. Drafts is a fantastic app, and I'm always finding new ways to use it.
There is just one app on my phone that I couldn't live without, and that's Drafts. It's the only app that I haven't seen any alternatives to. It's also the app I launch almost every time I unlock my phone.
There is no shortage of good causes out there, but September is dedicated to childhood cancer awareness. For the families that are affected by this awful form of disease, St. Jude is a beacon of hope for healing.
To help St. Jude continue their research and treatment, Stephen Hackett has set up a fundraising page that has surpassed its goal multiple times. As of now, the goal is $10,000, but that's likely to change.
Cancer is a terrible thing, but places like St. Jude are fighting the battle to save lives and get rid of these diseases permanently. Running a place like St. Jude is expensive, but every bit of funding helps them continue to make priceless changes.