What we published, and links of note
June 20, 2014
Here are the things we published this week, plus a link that we thought was interesting. You can also stay up-to-date by following us on Twitter and RSS.
Also, we have a weekly email newsletter that sums up all the new and cool things published to the site. If you like to stay up-to-date via email, then you should sign up here.
There is no shortage of apps that help you manage to-do lists on your iOS devices. Several offer some truly powerful features, from projects, actions, start dates, and due dates to contexts, tags, and perspectives. But sometimes powerful features work against us. Sometimes you just want to create and manage a few simple lists. The best app for managing these kinds of lists is Clear for Mac and iOS. Clear offers the best combination of design, ease of use, and flexibility. Robert McGinley Myers tried out a dozen simple list-making apps and found that Clear is the best option. Coincidentally, we interviewed Nik Fletcher a couple of weeks ago — Nik works as a product manager at Realmac Software, the makers of Clear.
One of the benefits of having a laptop is being able to move around and work wherever you can find a place to sit and some WiFi coverage. But when you're at home, you might prefer to use an ethernet connection for additional speed and stability. Stephen shows us to make sure the ethernet connection always takes priority over the WiFi connection so you don't have to worry about it anymore.
Bradley Chambers, a contributor here on The Sweet Setup, wrote some excellent tips for freeing up space on your iOS devices. This is especially useful if you have an iOS model with the smallest amount of storage space, or if you enjoy taking tons of photos with your iPhone.
Want to share your Sweet Setup?
We'd love to hear from you. Just fill out this form with some basic information and we'll be in touch.
JetPens: Unique Writing Instruments and Desk Toys from Around the World (Sponsor)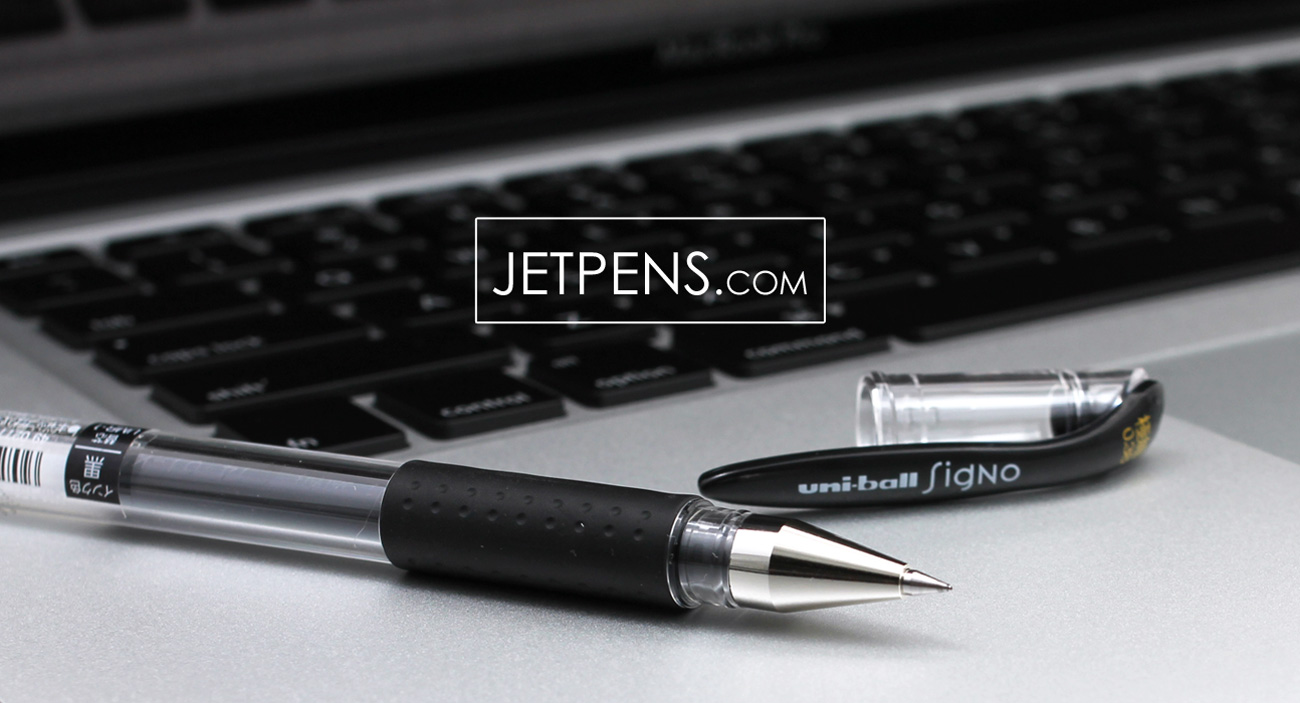 JetPens is a web store that offers unique, high-quality writing instruments and office toys. Some of their latest and greatest include:
An innovative auto-lead-rotating mechanical pencil that always stays sharp as you write

Gel ink pens using thermo-sensitive ink that erases by friction
Multi pens that not only contain 4 different color refills, but a mechanical pencil component as well

A pencil sharpener that utilizes a ratcheting mechanism

A pen-like gadget that uncaps to reveal portable, spring-loaded scissors

Durable, metal-bodied pens containing pressurized ink cartridge to add to your everyday carry
Special offer for readers: make any $25+ JetPens purchase through this link, and you'll receive a free Uni-ball Signo 0.38 gel ink pen with your order!
---
Our thanks to JetPens for sponsoring the RSS feed this week. By far and away my favorite pen is the above-mentioned Signo 0.38 which I first got from JetPens. The JetPens folks set up a deal so that if you spend $25 ordering cool gear from their site, they'll add one of the best pens in the world to your order for free.
If you're interested in sponsoring the site, you can find more info here.