Prime Your Creative Pump (TSS Webinar)
February 17, 2021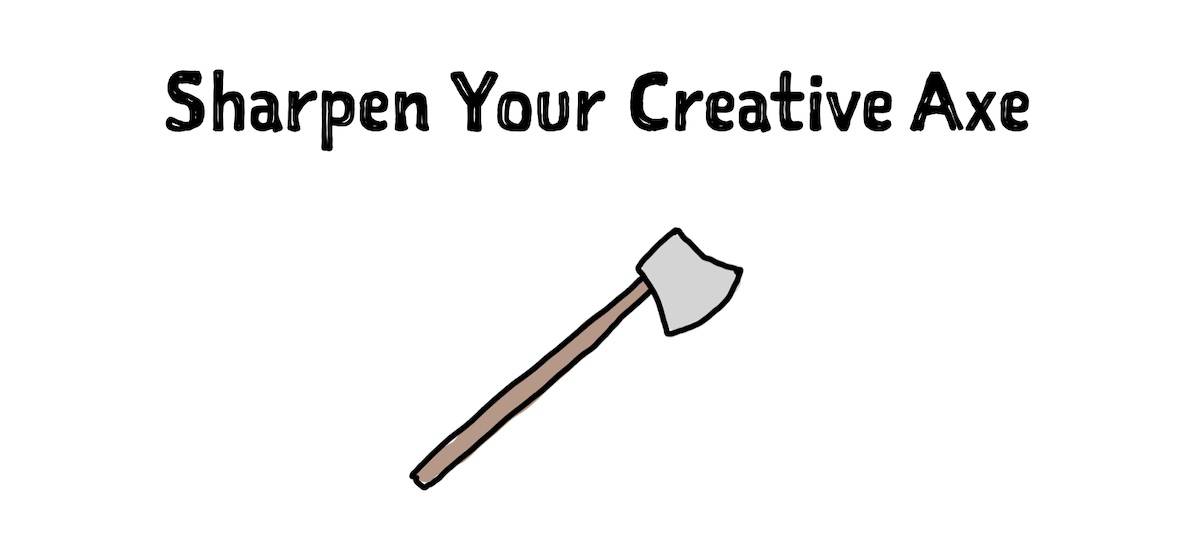 Tomorrow… Thursday, 18 February… at 1:00pm CST / 2:00pm EST
We are hosting a free webinar to help you beat writer's block, make sure nothing falls through the cracks, and take action on those half-baked ideas that you've been procrastinating on by using our four-part idea system.
Why is it important to have a system for your ideas?
Because the mind is a funny thing. Sometimes it's easy to get in the flow and the words just come. Other times, you stare at that blinking cursor and can't think of anything to say.
But with a system for developing and managing your ideas, you can prime the creative pump so the words and ideas can flow.
"Give me six hours to chop down a tree and I will spend the first four sharpening the axe." — attributed to Abraham Lincoln
Having a system for your ideas is akin to sharpening your creative axe. By spending a little bit of time developing them before you sit down to create, you make the actual work much easier.
If you're ready to sharpen your creative axe, you won't want to miss this. I'll be sharing:
The biggest obstacles to capturing and developing ideas with strategies to overcome them.
My four-part idea development system that I use to kickstart the creative process and eliminate writer's block.
How to use mind maps to make connections you never would have seen otherwise and generate new (and better) ideas.
The webinar is TOMORROW, so make sure to RSVP here if you want to join us!