A few pointers for surviving holiday tech support
December 23, 2014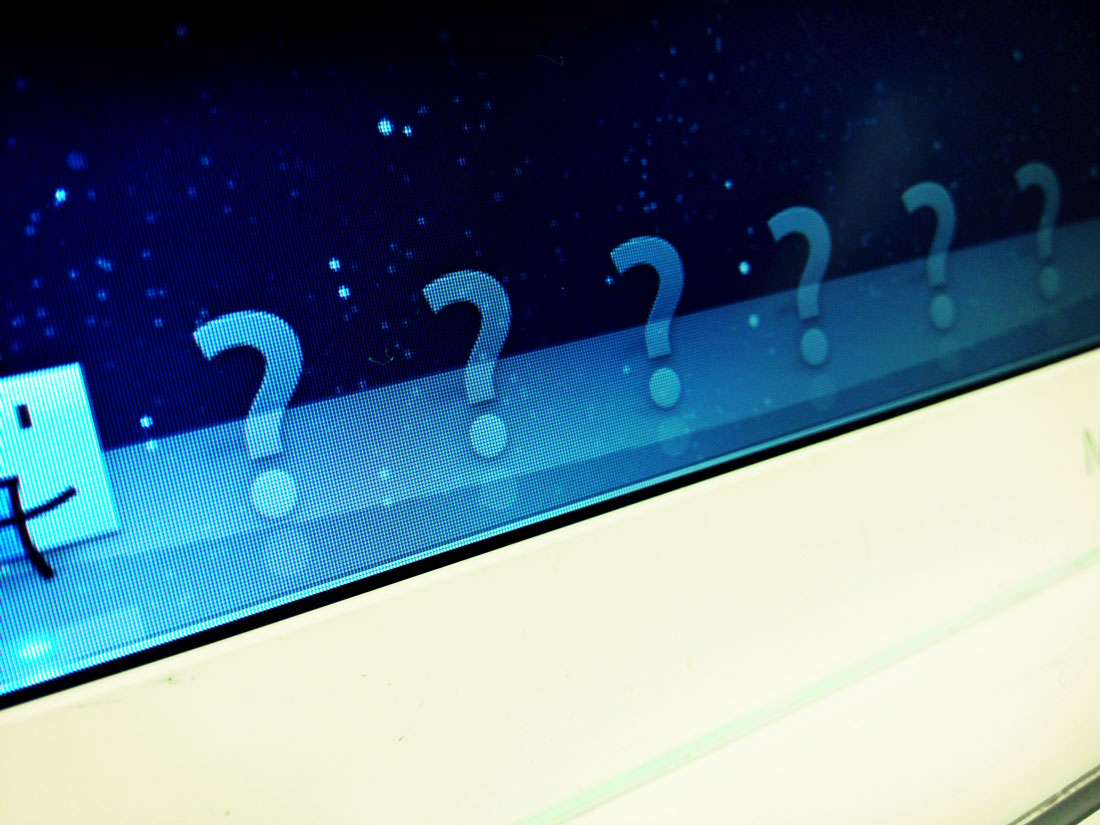 The Christmas season is a magical time of the year for our families. This is the time of year when we get to provide in home technical support for all of their products. They've got you as a captive audience for a few hours, and they've been waiting all year to ask you a number of questions. We decided to make a list of things you need to do to be proactive in taking care of your family members' iOS devices and Macs.
Mac
Discuss Backup Strategy
We wrote extensively about this earlier in the year, but it's always good to have a refresher. There are 2 types of backups: cloud and local. For cloud, we like Backblaze. For local, we recommend Time Machine. The more important thing is that you do something, though. If the only thing you do is install Backblaze, then you'll be better off than not doing anything. You'll set it up once and pretty much be done with it.
Run OS X Updates
Go to the Mac App Store and make sure everything is up to date. I wouldn't necessarily recommend moving to the next .0 release of what they have unless you discuss that with them first. Make sure you have installed all the security updates, App updates, etc. I would also turn on Automatic Updates by going to System Preferences → App Store.
Update Browsers
Make sure that whatever browser they are using is on the latest updates. This includes any plugins they are using as well (Flash, Silverlight, etc).
Set up Remote Access
As long as they are okay with it, set up a way for you to remotely help them. LogMeIn or Screens Connect are probably the easiest. LogMeIn requires a yearly subscription where Screens requires just the purchase of the initial apps for the viewer.
iOS
Verify iCloud is Setup Correctly
Going to Settings → iCloud and verify that they are backing up notes, contacts, calendars, and are using iCloud Keychain. You should also verify iCloud backup is on and working. If they are out of space from photos, then discuss either upgrading their storage (20GB for $.99/mo) or offloading them to a computer.
Update iOS
Staying up to date on iOS is pretty important as the latest updates contain a lot of bug fixes. Make sure they upgrade to the newest version. You likely can't do it over the air unless they have quite a bit of free space. You might consider bringing a laptop with you with the most recent version of iOS downloaded for the various phones you will interact with. This will allow for quick upgrades. You can side load iOS updates by plugging up to iTunes. On the main iPhone screen inside of iTunes, hold Option when clicking Update and browse to your downloaded file.
Update Apps
Make sure that all of their Apps are updated. I would also recommend turning Automatic Updates on. You can enable this in Settings → iTunes & App Store. You might also make sure that any of their core apps don't have new paid updates.
Verify iMessage is Set up Correctly
Go to Settings → Messages and verify they have it set up correctly. I typically like my outgoing messages to always come from my phone. You might also look at their kids devices and verify iMessages to the parents are not going to the kids devices.
Discuss Parental Control Options
There aren't a lot of great ways to offer parental controls on iOS. The built-in web filter is so aggressive that even completely harmless websites are blocked. I'm a big fan of Curbi (I even took a freelance job with them recently) for offering parents a window into what their kids are doing. It blocks adult content on cellular and Wi-Fi, allows for custom rules to manage screen time, and sends reports on how they are spending their time online.
Disclosure: Curbi is a future sponsor of Tools & Toys and The Sweet Setup.