Backing up your computer is easy
April 17, 2014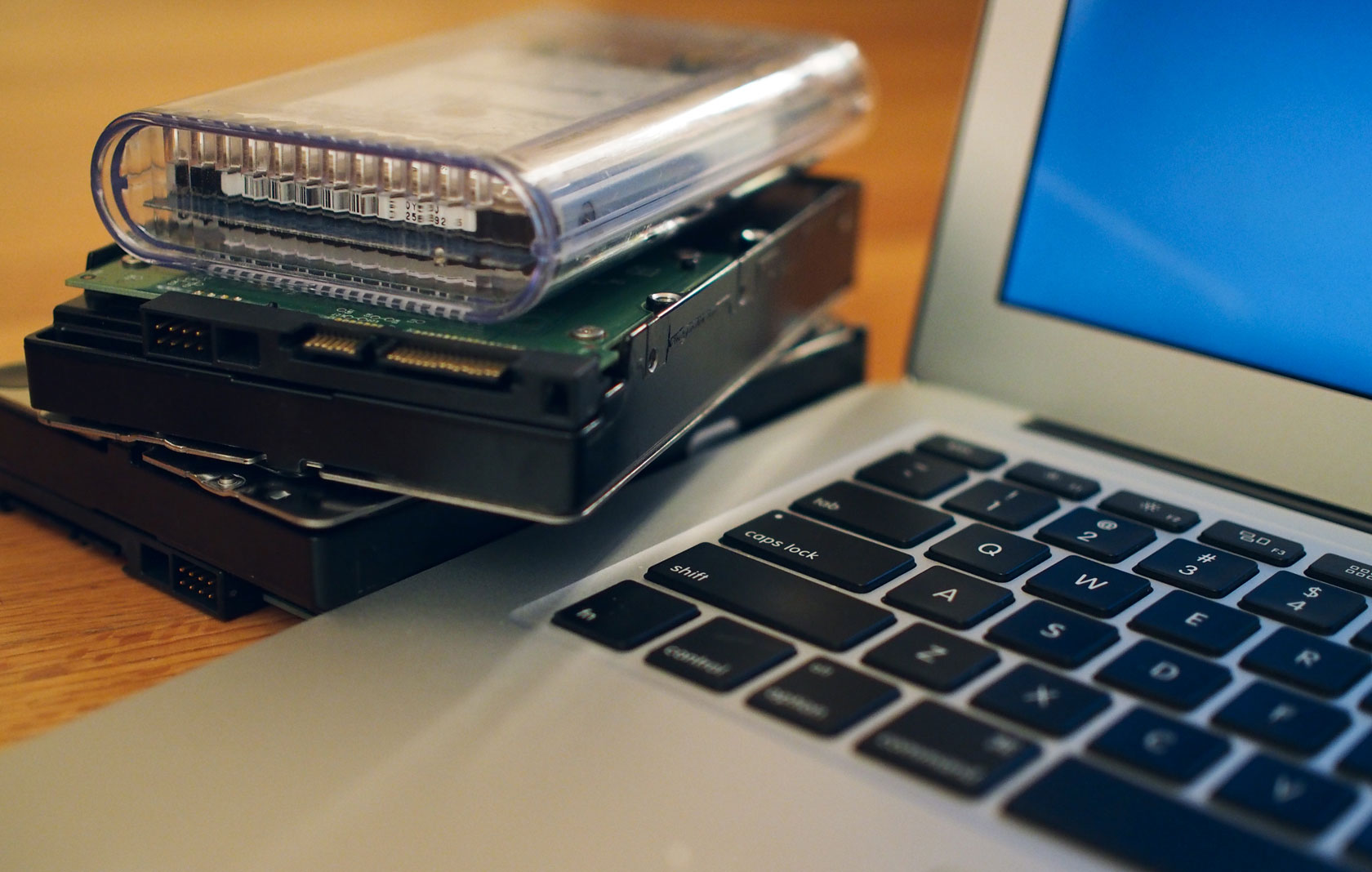 Backing up your computer is important. However, many view it as difficult, complicated, expensive, or all of the above. The truth is, creating a good backup system doesn't have to be any of these things.
The shoebox of photos
When I last visited the small town my mom is from, she and my grandmother sorted through boxes and boxes of old family documents and photos. We looked through them as my grandmother told us snippets and stories from the past, but when we were done, we packed them all up and put them back on the shelf.
Years later, I still have no idea what happened to those photos and documents, but I do know that countless memories from my family live only in those boxes. If they're ever lost or thrown out, there's no recovering them.
This all, of course, seems very old-fashioned in the days of iPhoto and iPhones. We take many, many more photos than previous generations, and most of them are stored on our computers. Of course, that's not all that we store. In addition to photos, many of us keep tax documents, work projects, music, and more on our computers.
It would have been nearly impossible for my grandmother to create quality duplicates of all of her photos, but thankfully, it's not too difficult in our digital age. You just need the right tools.
---
Take a moment to consider how devastating it would be to lose all the family photos, financial records, important documents, music, and more that you have on your computer.
With very little effort and cost, even the least nerdy of Mac users can set up an automated and trustworthy backup system to protect their computer's data.
Rick Stawarz is the Founder and Lead Trainer at Macinstructor. When we asked him about backups, he said:
It's rare for us to walk into a new client's home and find a computer that's actually backed up properly. Most non-techies assume all their information is on "the cloud." Or, they've copied some pictures to a USB drive that's now rumbling around the desk drawer. Establishing a proper backup strategy is so simple, yet so neglected. Thankfully, there are tools that we configure so that the client can rest assured that in the midst of the unexpected, their data is reliably safeguarded.
The reality is that almost every computer user will experience data loss at some point. It's tempting to think that the solid state drives which come in most Macs these days are more reliable than spinning hard drives, but the truth is that they are not immune to failure, either. Device failure coupled with the risks posed by theft or natural disaster means that the odds are stacked against the average computer user.
External hard drives are practically getting cheaper by the minute; off-site backup services are affordable and extremely easy to set up; and macOS itself comes with excellent, built-in backup software.
In short, the greatest hurdle to overcome in terms of backing up your computer's data is learning how to set things up. We're here to get you past this hurdle.
Our Backup Advice
The best backup solution is one that has multiple levels. This means (1) having a local copy of your computer files, and (2) keeping another copy off-site or in "The Cloud" to protect against any data loss due to fire, flood, or theft.
Here is how you can set up a robust, secure backup system that, once set up, will require virtually no additional maintenance on your part:
For the local copy of your backup, use Time Machine. It's as easy as plugging in a USB hard drive and hitting "go".

(In addition to Time Machine, SuperDuper is an excellent app for making bootable clones of your computer that can be stored locally or off-site.)

For backing up your data to The Cloud, we recommend Backblaze as the service to keep your bits at a safe distance.
Quick-start guide to Time Machine
Keeping a regular backup on an external hard drive is the smartest way to keep your data backed up. It's also the easiest way to restore something if your computer has a catastrophic failure or gets stolen at the local coffee shop.
Time Machine could not be easier to use. You simply plug in an external drive, turn on Time Machine, and let it do the rest.
For further reading, we've written much more about Time Machine, as it's our pick for the best app to use for local backups of your computer.
Quick-start guide for Cloud Backups
The point of an off-site backup is that if someone breaks into your home and steals all your gear, or if your home is destroyed by a natural disaster, you won't lose your most important files.
You don't really need to keep an exact clone of your entire computer in the Cloud so much as you should make sure that all of your most valuable files are backed up to one other spot in addition to the hard drive on top of your desk.
For cloud backups, we recommend Backblaze. It's just a few bucks a month, takes minutes to install on your Mac, and once you have it running, you're all set. We've also written much more about Backblaze and why it's our pick for the best service to use.