Need More Time in the Day?
November 30, 2016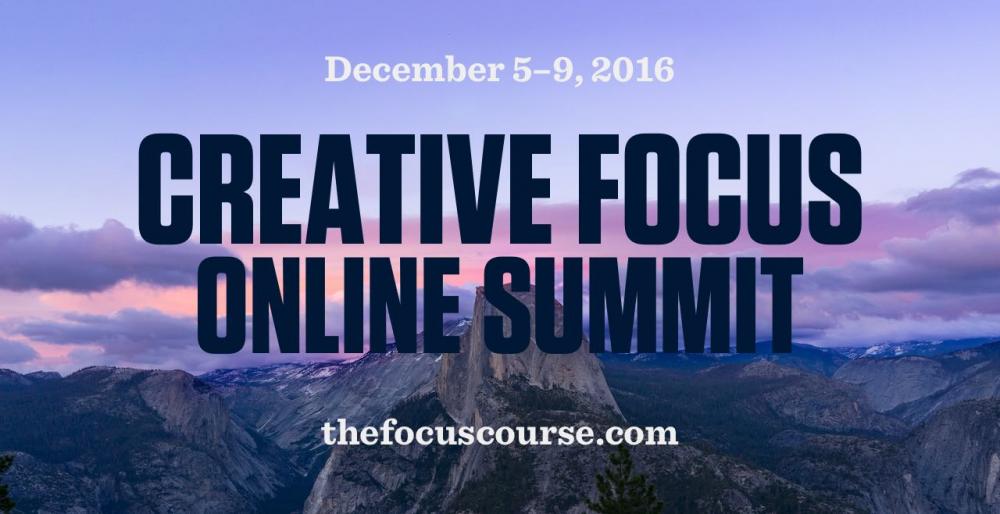 Over on our sister site, The Focus Course, we just peeled back the curtain to finally announce something we've been working on for months:
The Creative Focus Online Summit.
It's an online event that starts this coming Monday, December 5th. And, to be candid, this is one of the biggest things we've ever done. We think you're going to love it.
You and I both know the best practices for how to be more focused and less distracted, common knowledge is not the same as common action.
In short, focus is hard.
That's why I'm hosting The Creative Focus Online Summit, and the timing is just right to give you a jumpstart as you begin to plan your goals for 2017.
Here's just a taste of what you'll learn about at this online event:
✅ Dealing with distractions
✅ Taking ownership of your time
✅ Working on your passion
✅ Balancing work and personal life
✅ Showing up every day
✅ Doing your best creative work
✅ and more!
You're going to love it. It begins on December 5th, and you can register for free.