Nathan Snelgrove's Mac and iOS setup
July 10, 2018
Every week, we post a new interview with someone about what software they use on their Mac, iPhone, or iPad. We do these interviews because not only are they fun, but a glimpse into what tools someone uses and how they use those tools can spark our imagination and give us an idea or insight into how we can do things better.
New setup interviews are posted every Monday; follow us on RSS or Twitter to stay up to date.
---
Who are you and what do you do?
I'm Nathan Snelgrove. I'm a freelance designer and front-end developer, a recovering pro photographer (I really miss it), and a hobbyist guitarist.
For my day job, I design platforms — the main points of interaction — for businesses and organizations. Mostly, that means that I design brand identities and websites. Here's my portfolio.
What is your current setup?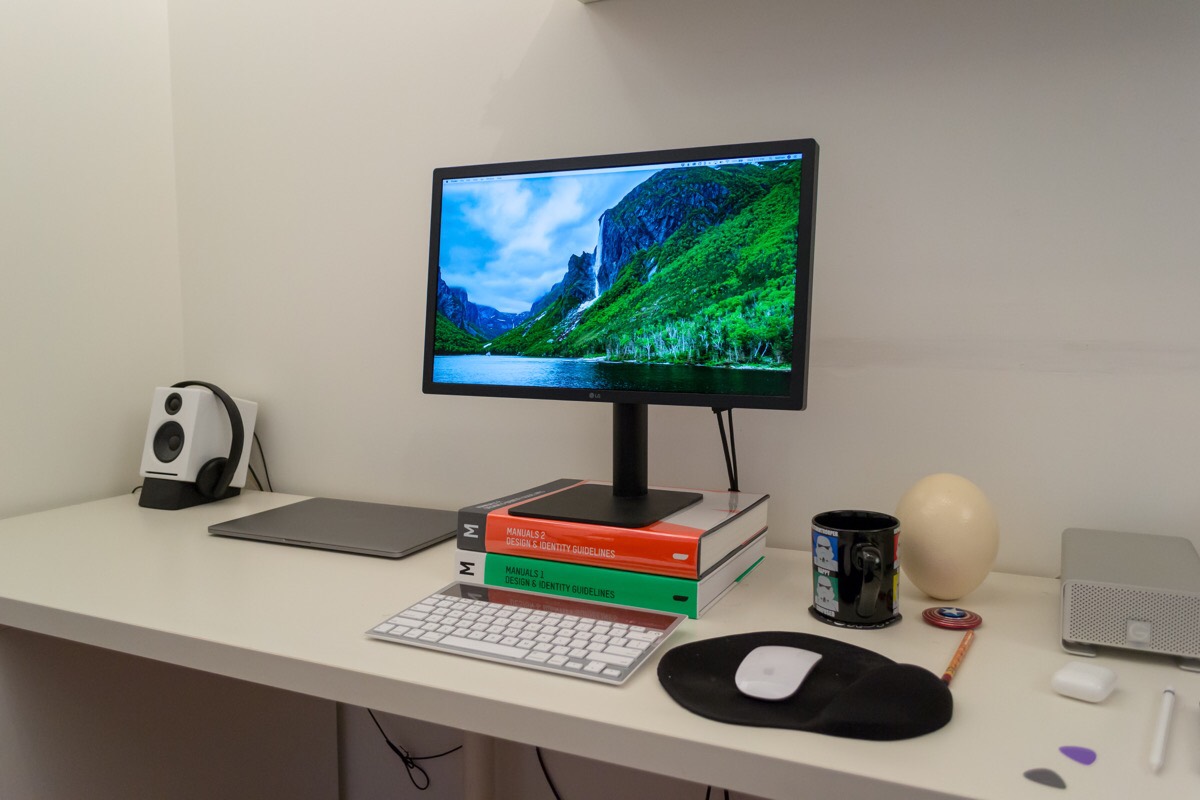 Right now, I use a 2017 15″ MacBook Pro and the 21.5″ 4K Ultrafine Display. Over the past two years, I tried to downsize from an old 15″ MacBook Pro to a 12″ MacBook. That didn't work for me, so I tried the 13″. Now I'm back at the 15″.
I've realized that I like having the most powerful laptop I can get, particularly for photo editing and InDesign work. I tend to work a fair bit outside of my home, and having one machine instead of multiple environments makes working easier for me.
I like the smaller desktop monitor because it's not as wide a field of vision. Once in a while, it's too small, but usually, it feels pretty good.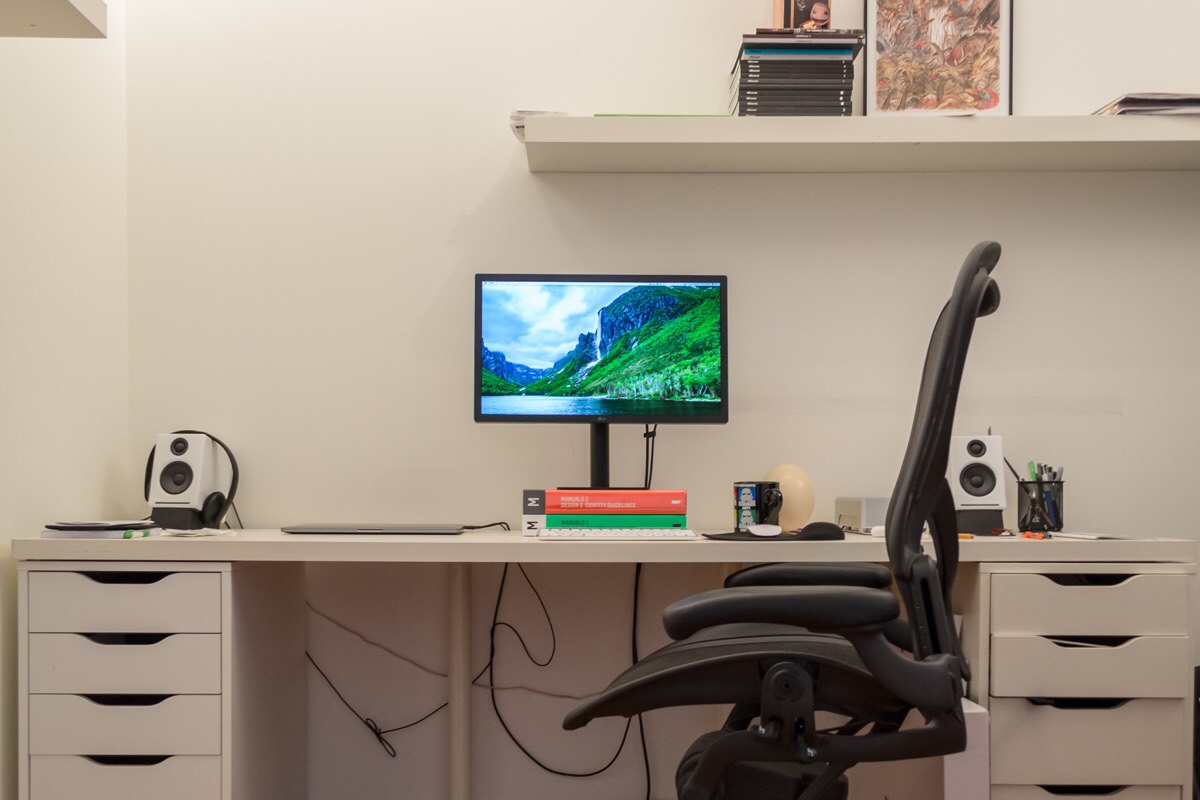 When my wife and I are home, I work in an Aeron chair, which is practically an extension of my back at this point. I have an old Ikea desk, but I'd love a motorized sit/stand desk if my wife and I could ever afford one.
I also use a Magic Mouse and a (now-discontinued) Logitech keyboard. The keyboard is solar-powered, so I never have to charge it. I like that a lot.
Where can we find your macOS wallpaper?
This is a shot I took on a very recent vacation to Newfoundland. I usually rotate my desktop wallpapers as landscape shots from trips. You can download this one here.
What software do you use and for what do you use it?
I use Creative Cloud a lot — particularly InDesign, Illustrator, Photoshop, and Lightroom Classic. I hang out in Sketch, code in Coda, and use Codekit for all my compiling work instead of the command line stuff. I use Ulysses for writing and Things for project management. They are both delightful. Apple Music is my jukebox. It's not delightful, but it fits my brain's model of music and Rdio is dead.
How would your ideal setup look and function?
I'm pretty close now. I'd like to get a Sony a7 III to replace my aging (basic) Nikon, and I'm interested to see what Apple does about these MacBook keyboards. But as far as the basics, I'm pretty covered.
---
What iPhone do you have?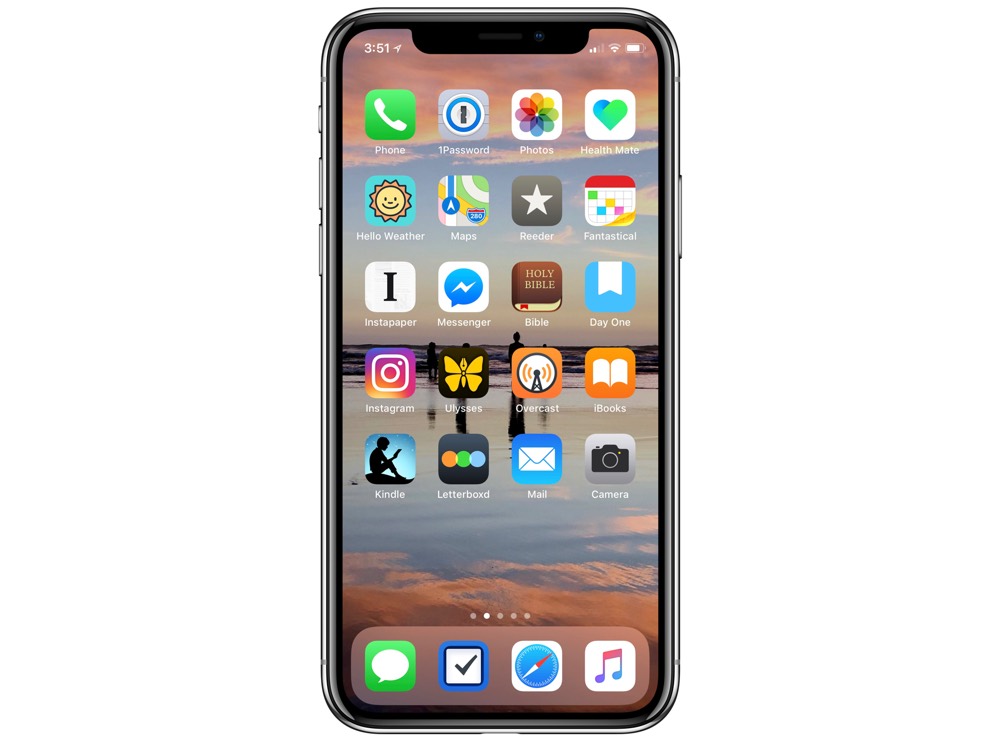 I have a 256gb iPhone X in Space Gray. I think it's the best phone ever made.
Where can we find your wallpaper online?
This is a wallpaper I took on a family trip to South Africa last year (my wife is from South Africa). You can download it here.
What apps do you use the most, and why?
I'm an email junkie, so the stock Mail app. 1Password holds all my passwords. I use Reeder and Unread to manage RSS, which I still love. I love Letterboxd for movies (follow me!). I journal my life and work in Day One. Things holds my stuff, and of course, Ulysses keeps my writing organized. And the camera gets a special spot for quick access.
Which app could you not live without?
This is a toss-up. Without 1Password, I would lose access to almost everything. But the camera is my favourite thing about the iPhone X, and the stock app takes absolutely incredible pictures in a pinch.
---
Which iPad do you have?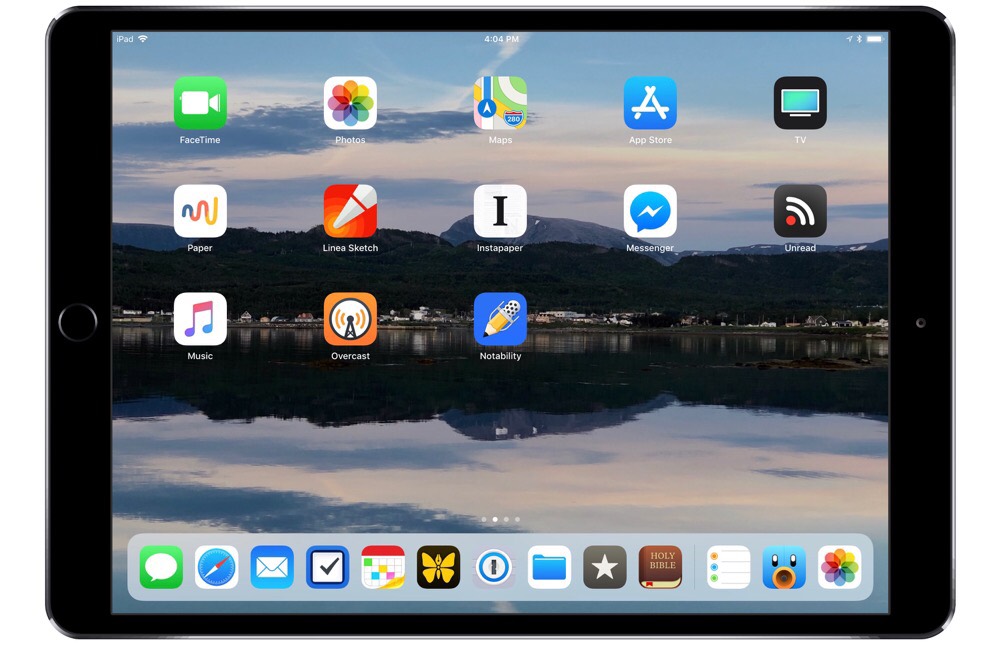 I've got the 64gb 10.5″ iPad Pro in Space Gray. I also use the Apple Pencil and Smart Keyboard.
Where can we find your wallpaper online?
This is another one from our Newfoundland trip. This is of Gros Morne Mountain (the province's tallest peak) behind Rocky Harbour, as seen from the bay. You can download it here.
How are you using your iPad on a daily basis?
I basically use it as a YouTube machine, but it's also where I do a fair bit of my sketching for work. I love the Apple Pencil. I very occasionally write blog posts on it. Otherwise, I use it like a big phone with a fancy stylus and keyboard attachment. I love the iPad, and I wish there was more space for it in my workflow.
What apps do you use the most, and why?
YouTube gets a ton of use in the evenings, but I love Linea Sketch as an illustration and sketching tool. It's got everything you need, and might be my favourite iPad app.
Which app could you not live without?
Linea Sketch, for sure. Without sketching apps like Linea, Paper, and Notability, I would have zero reason to own an iPad.
---
There are more Sweet Setup interviews right here.
Want to share your setup? We'd love to hear from you. Just fill out this form with some basic information and we'll be in touch.
---
Wait. There's a Bonus….
Custom Productivity Templates
We have a set of custom productivity templates that work well with the iPad app, GoodNotes. And if you want to try them out, we've put together a free guide that can help you.
We'll show you…
How to create and save custom page templates in GoodNotes.
How to use those page templates to transform GoodNotes into your own productivity notebook (or any other type of notebook replacement).
Plus, we also have included a couple of our custom productivity templates for you to get started with. These templates are right out of our popular productivity course.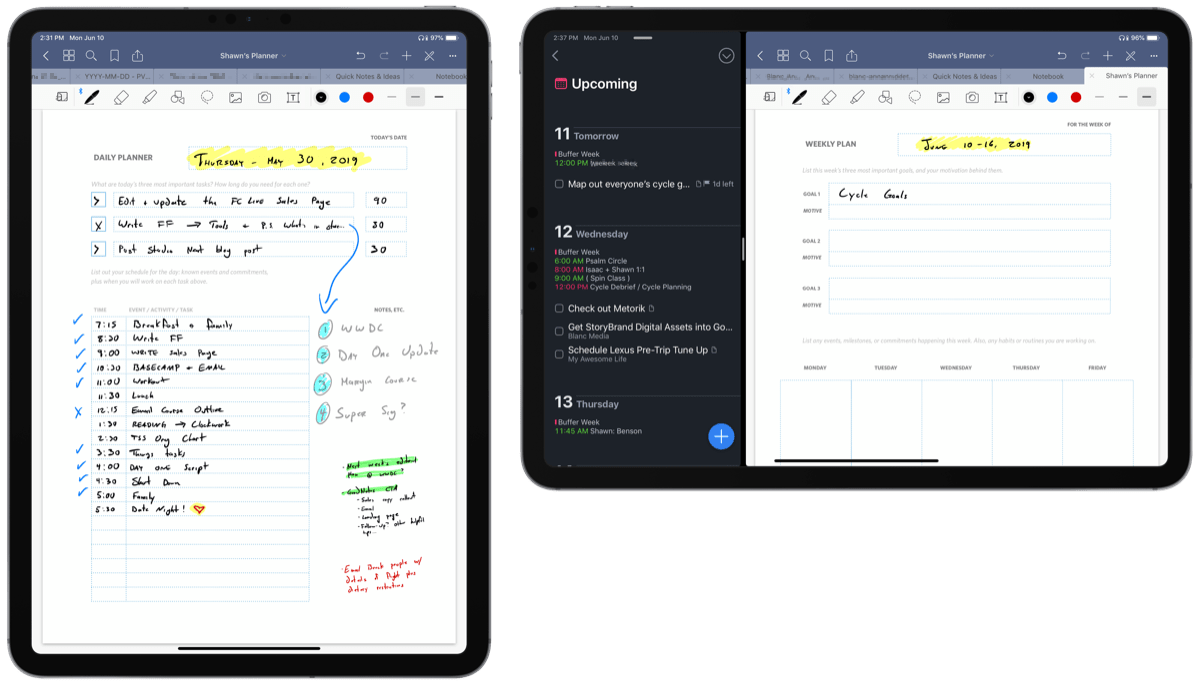 The custom templates and the guide are available for FREE to our email subscriber community. And you can get it right now. By joining the Sweet Setup community you'll also get access to our other guides, early previews to big new reviews and workflow articles we are working on, weekly roundups of our best content, and more.