Our Must-Have Apps for iPhone, iPad, and Mac: 2022 Edition
December 28, 2021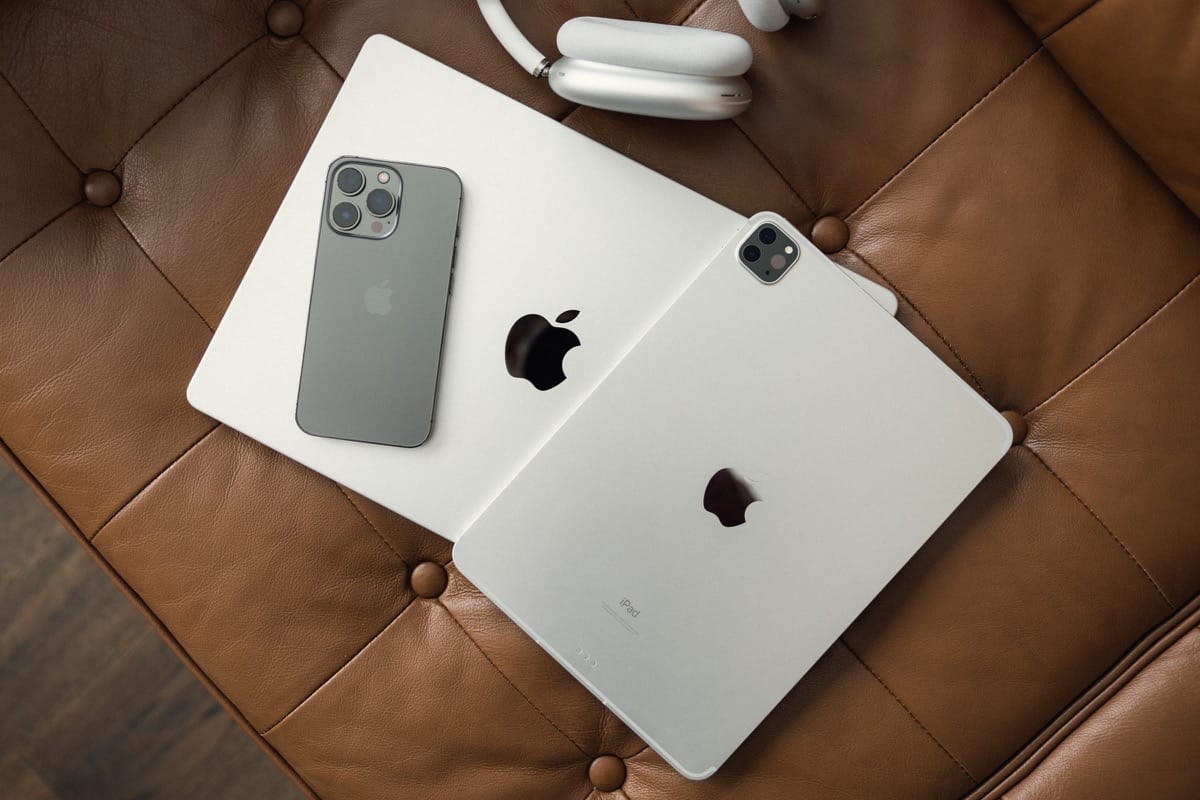 Twelve months ago feels like a long time ago. Apple had just debuted the M1 chip for MacBook Air and 13-inch MacBook Pro and was fresh off of iPhone 12 Pro delays. AirPods Max hit the Apple Store at the beginning of December 2020. We all marvelled at what 2021 had in store for us.
And what a 2021 it was. The M1 chip made its way to the iPad, pushing iPad hardware even further beyond the underlying software. The iPhone 13 Pro sports the same design as its predecessor, but the camera system made a significant leap forward. And of course, the M1 Pro and M1 Max chips debuted for new 14-inch and 16-inch MacBook Pros, sporting perhaps the most enticing notebook product Apple has ever released.
Apps had their own kind of 2021. Shortcuts in macOS Monterey is still quite buggy, but promises a future of simplified automation on the Mac. Craft Notes had a year for the memory books, launching in early 2021 and quickly usurped a dozen other note-taking/block-based/writing apps in the process. And right at the end of 2021, Pixelmator introduced Pixelmator Photo for the iPhone, sporting all of the iPad app's machine learning photo editing tricks in a smaller format.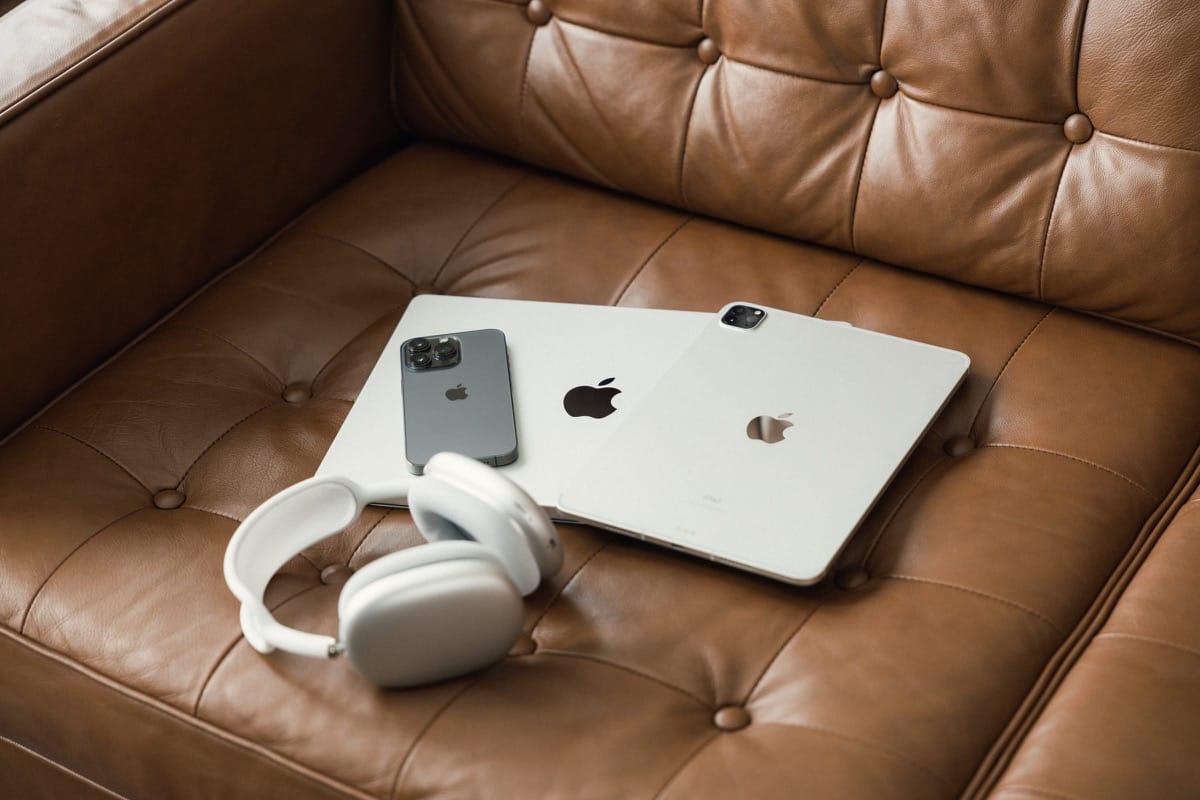 Standing here on the precipice of 2022, it's hard not to be excited about what is to come. There are rumours of new, less expensive external displays to accompany these powerful M1 Pro and M1 Max MacBook Pros. New pro-level iMacs are poised for release. Apps like Craft and Obsidian promise ever-more plugins to customize the app to specific workflows. Surely (surely!) this is the year we see next-level pro software for the iPad.
If you have a Mac, iPad, or iPhone, 2022 is going to be fun. Here are a few apps we recommend installing on your Mac, iPad, and iPhone to kick off the 2022 year with the best foot forward.
Our Must-Have, Most Used Productivity Apps
We spend an inordinate amount of time sorting through hundreds of apps to find the very best. We put together a short list of our must-have, most-used apps for increasing productivity.
Mac
Heading into 2022, we wanted to provide you with three apps that we found useful throughout the past year and that we think will grow even further in the year to come.
Cleanshot X
The secret that is Cleanshot X is out of the bag at this point. Cleanshot X is the secret sauce behind the smoothest screenshot workflow on macOS.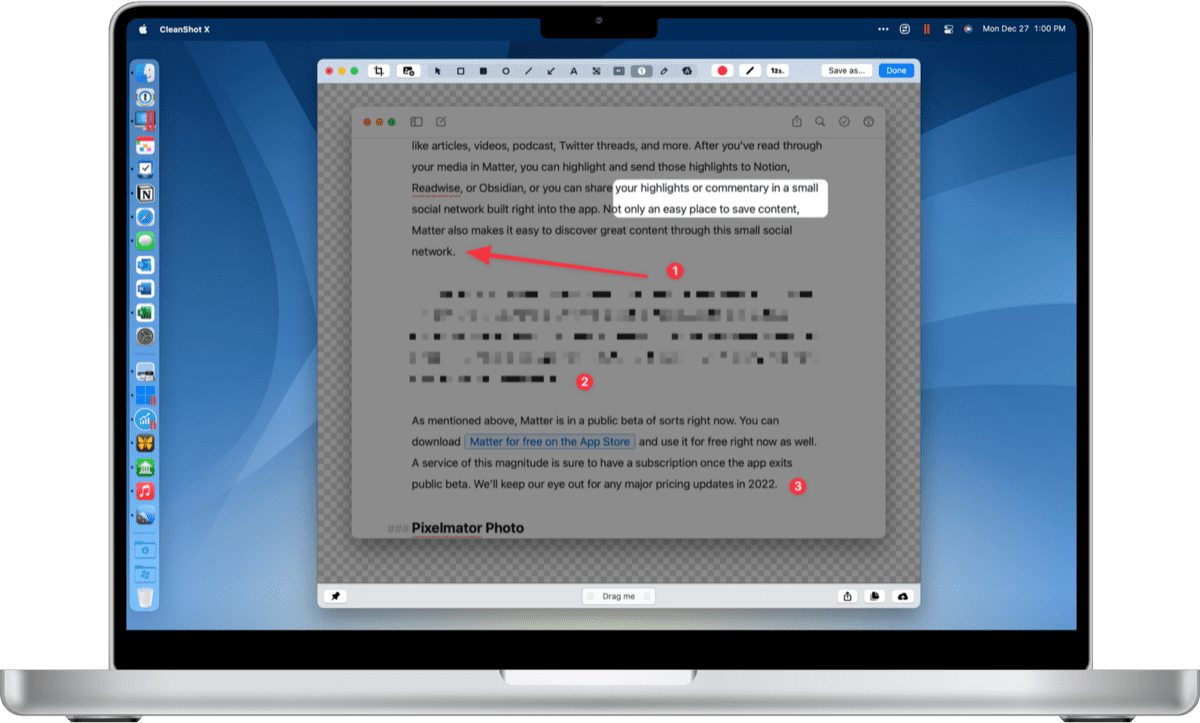 After remapping the default keyboard shortcuts to trigger screenshots, Cleanshot X puts a little screenshot window in the bottom left of the screen that you can act on with ease. You can copy the screenshot as-is to your clipboard, save it to your desktop, or you can annotate the screenshot and save or copy the annotated version to your clipboard. There are also scrolling screenshots, screen recordings, pinned screenshots, and OCR recognition all built right into the app. Right at the end of 2021, Cleanshot was updated with its own file format, enabling you to send Cleanshot files to others who can then annotate the file themselves.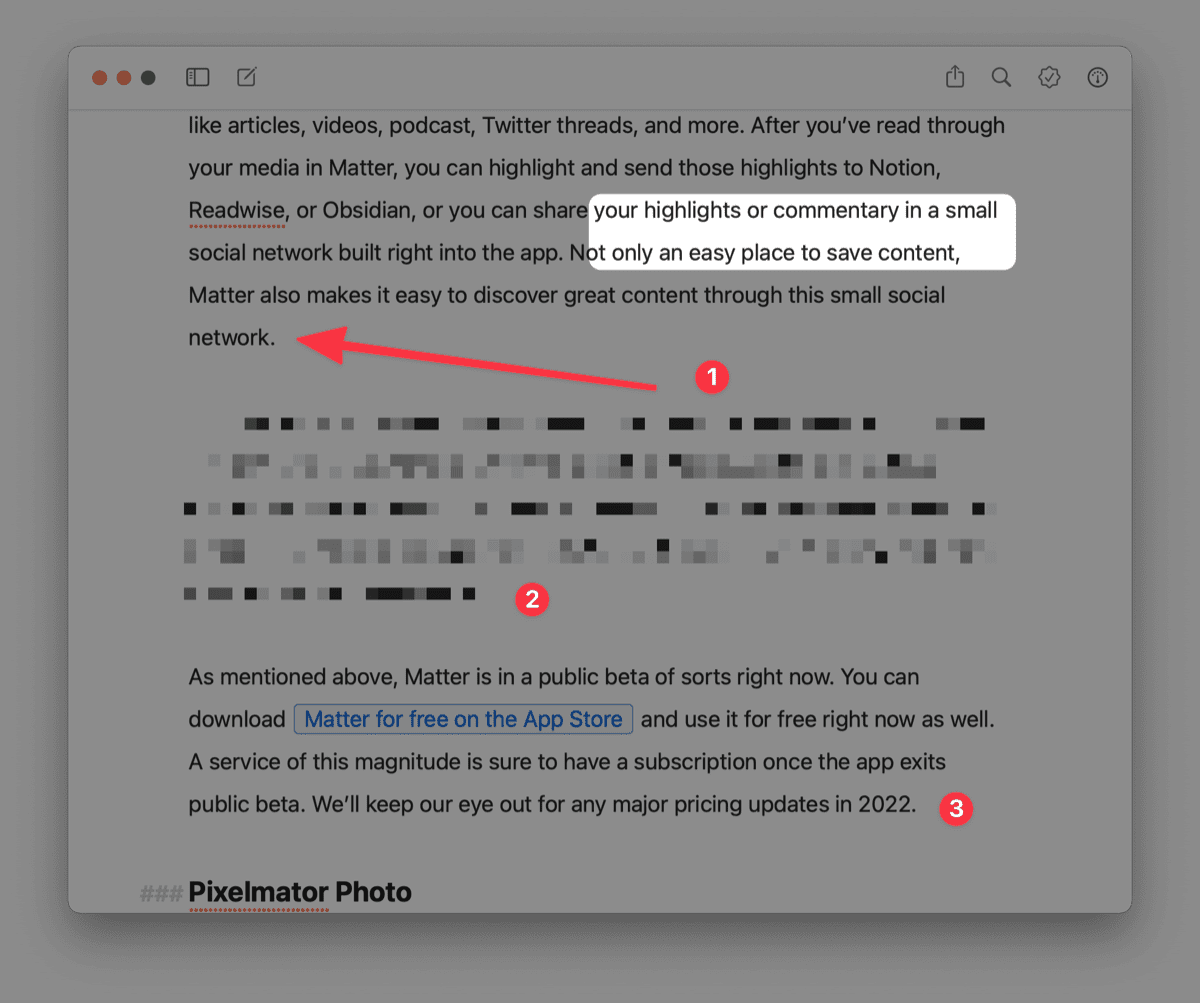 My favorite part about Cleanshot X is how clean it keeps your desktop and how easy it is to copy screenshots to your clipboard to send in iMessage. Quick show-and-tells are made extra easy thanks to Cleanshot X.
You can pickup Cleanshot X for macOS right here for $30.
Bartender
Bartender found a whole new calling in the 2021 MacBook Pro's new notch design. Where before Bartender was the best way to hide endless menubar icons, now Bartender is the best way to keep your menubar icons from hiding behind the notch. No matter which MacBook Pro model you own, Bartender will be useful. I just tend to think Bartender will be extra helpful for those with a notch MacBook Pro.


Bartender does more than just hide menubar icons behind an ellipses button. You can program certain menubar icons to show outside Bartender's ellipses menu based on its status. So, you can program your battery indicator to display in the menubar if it reaches below 50% or 30%.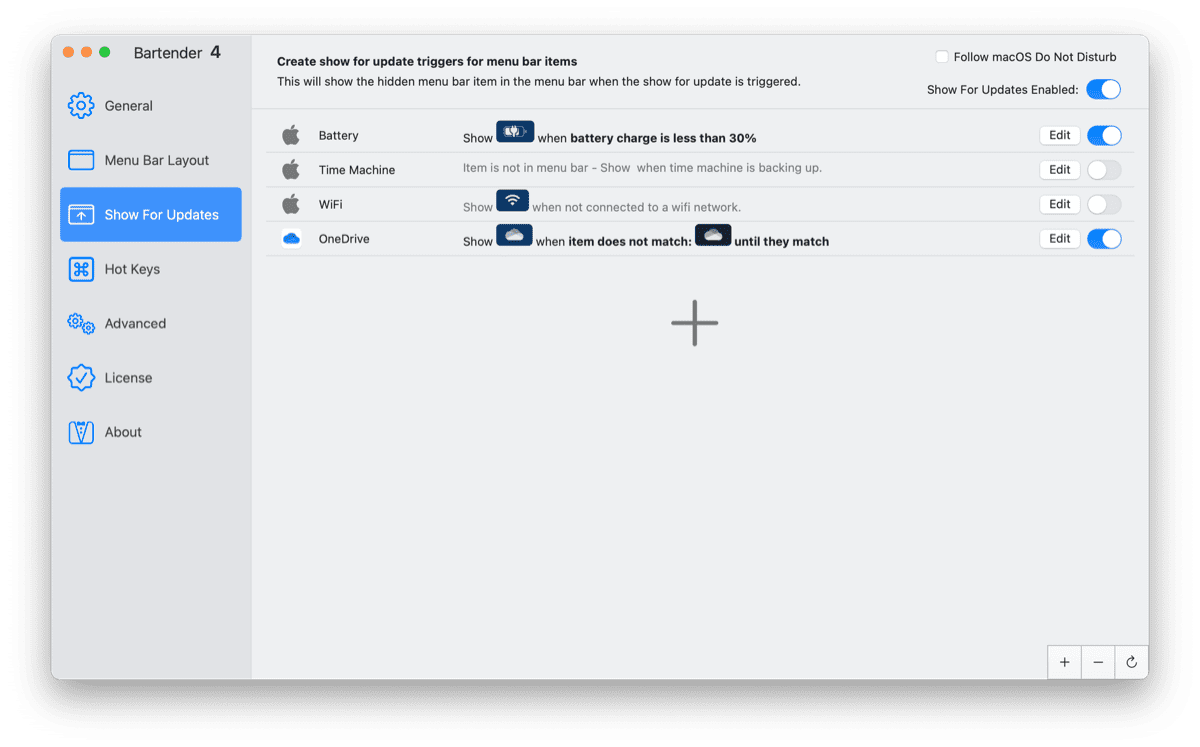 Bartender can take this a step further yet. You can take a screenshot of a menubar icon and any time it changes from that specific screenshot, Bartender will display the icon outside the ellipses menu. This is absolutely brilliant. For instance, I have a OneDrive rule set up where it only displays if it is uploading something to the cloud (the icon switches to a little revolving circle when it's uploading a file). Otherwise, the OneDrive menubar icon is hidden in the Bartender menu.
You can purchase Bartender right here for a simple $15. This might be one of my favorite app purchases of 2021.
Obsidian
Obsidian has been on an absolute tear in 2021. The app debuted seemingly countless new features, like iOS apps, a syncing service, and a publishing service. The app was named App of the Year by the MacStories team in 2021. We debuted our very own course for the app.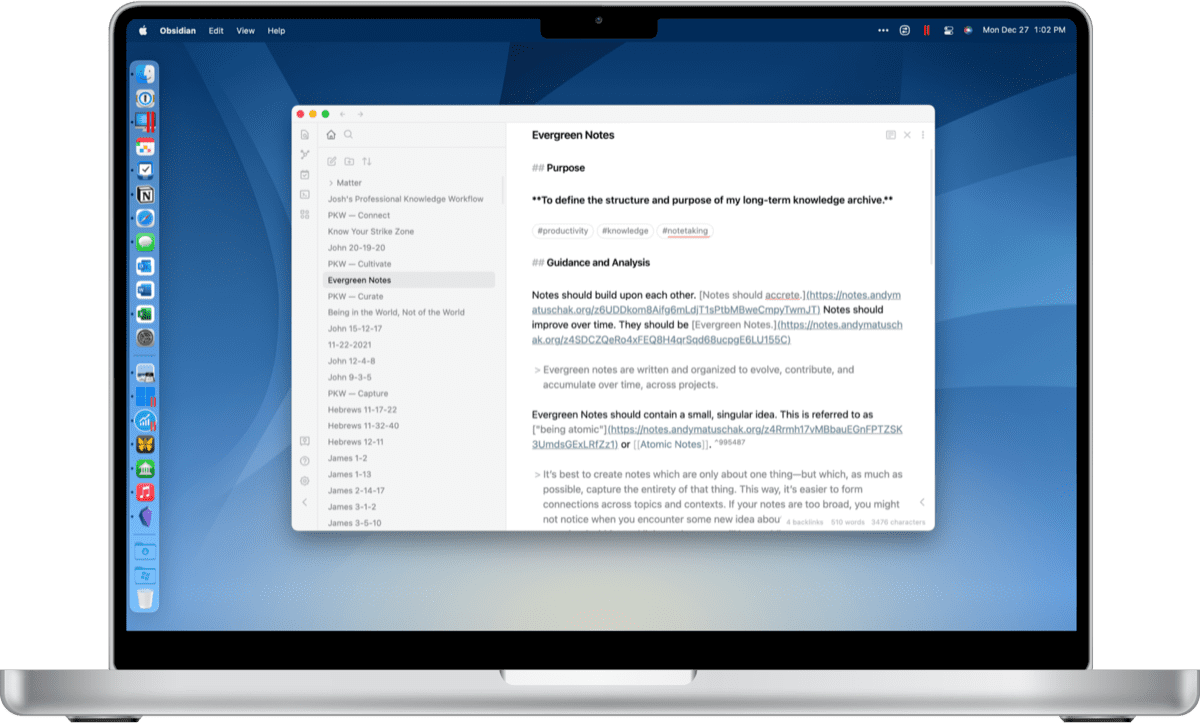 Obsidian really is the ultimate connective note-taking tool on the planet right now.
We don't think there's any reason to believe 2022 will slow Obsidian down. Community plugins will continue to be developed, making the app increasingly useful for a wider range of workflows. Notes libraries will continue to be built out, spanning more connections than ever before. I'm truly excited to see where Obsidian goes in 2022.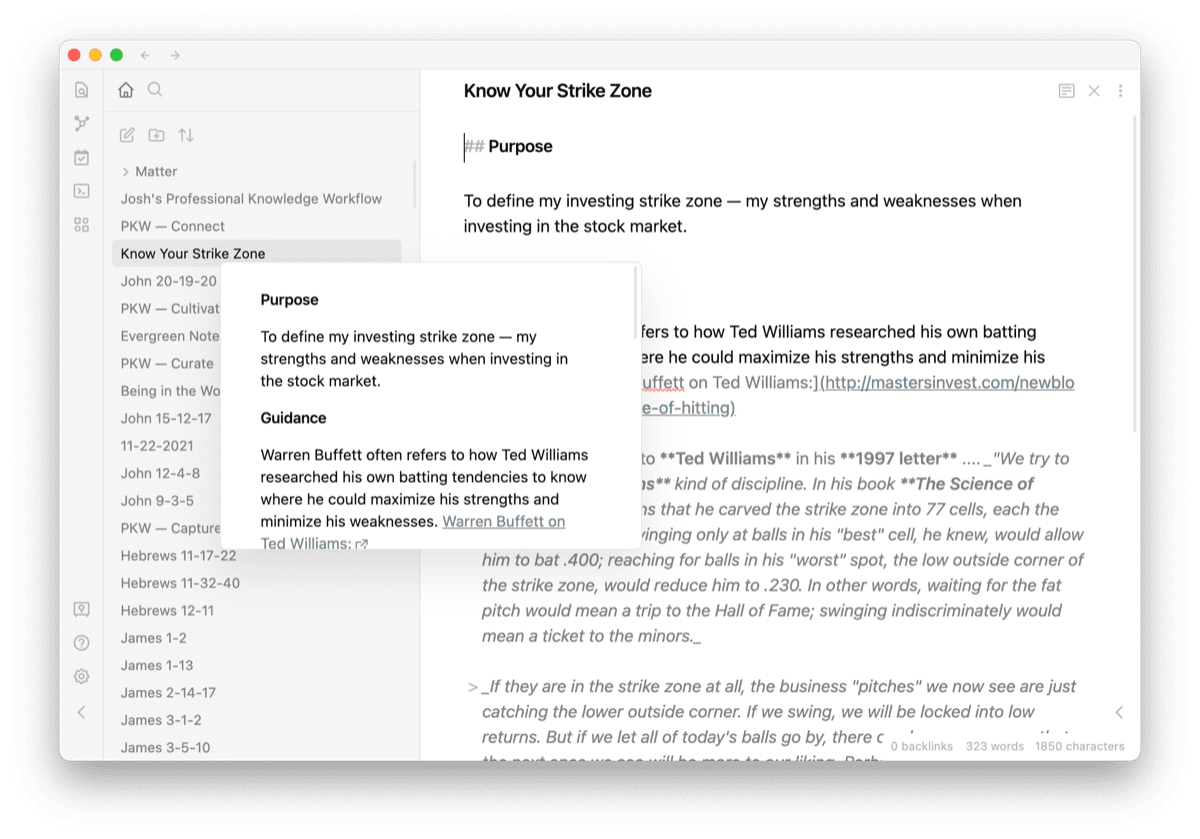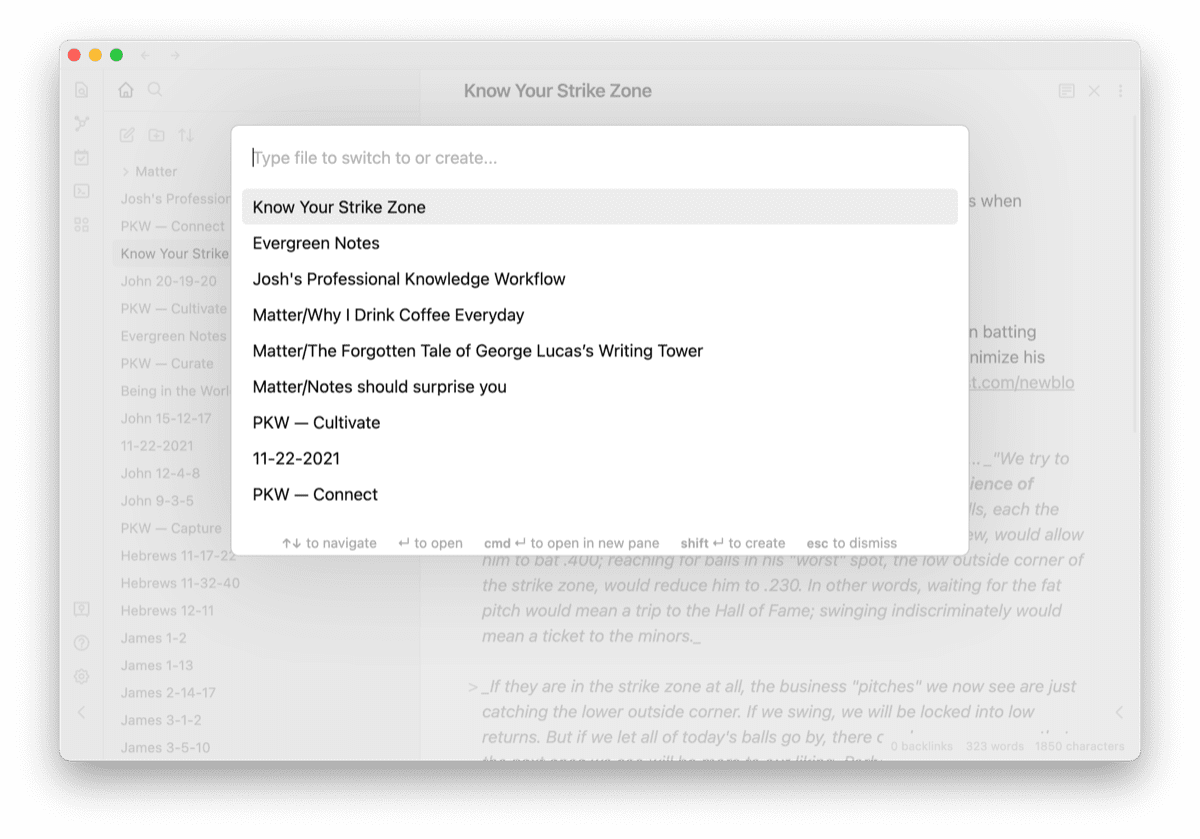 If you haven't had a chance to play around with Obsidian to this point, rest assured, I was a naysayer too. Obsidian continues to have a learning curve, which can be a turn-off to those looking for a simple interface. If you can get over the initial learning curve, Obsidian may very well be the app in 2022 that gets those ideas out of your head and onto paper.
Obsidian is free to download and use if you use iCloud as a syncing service. You can also pay to help support Obsidian's development or you can pay $10/month to use the Obsidian Sync service.
iPad
Will 2022 be the year where iPad software catches up with its breakneck hardware? Past performance does not predict future performance, but I can't see it at this point.
Nevertheless, there are some amazing apps that hit the App Store in 2021 which are sure to continue on throughout 2022. Here are a few we're excited about heading into the new year.
Matter
If you've grown tired of the same old read-it-later options out there, don't worry, you're not alone. After a decade, it feels like the read-it-later category is about to get some oil and grease — Pocket and Instapaper, look out.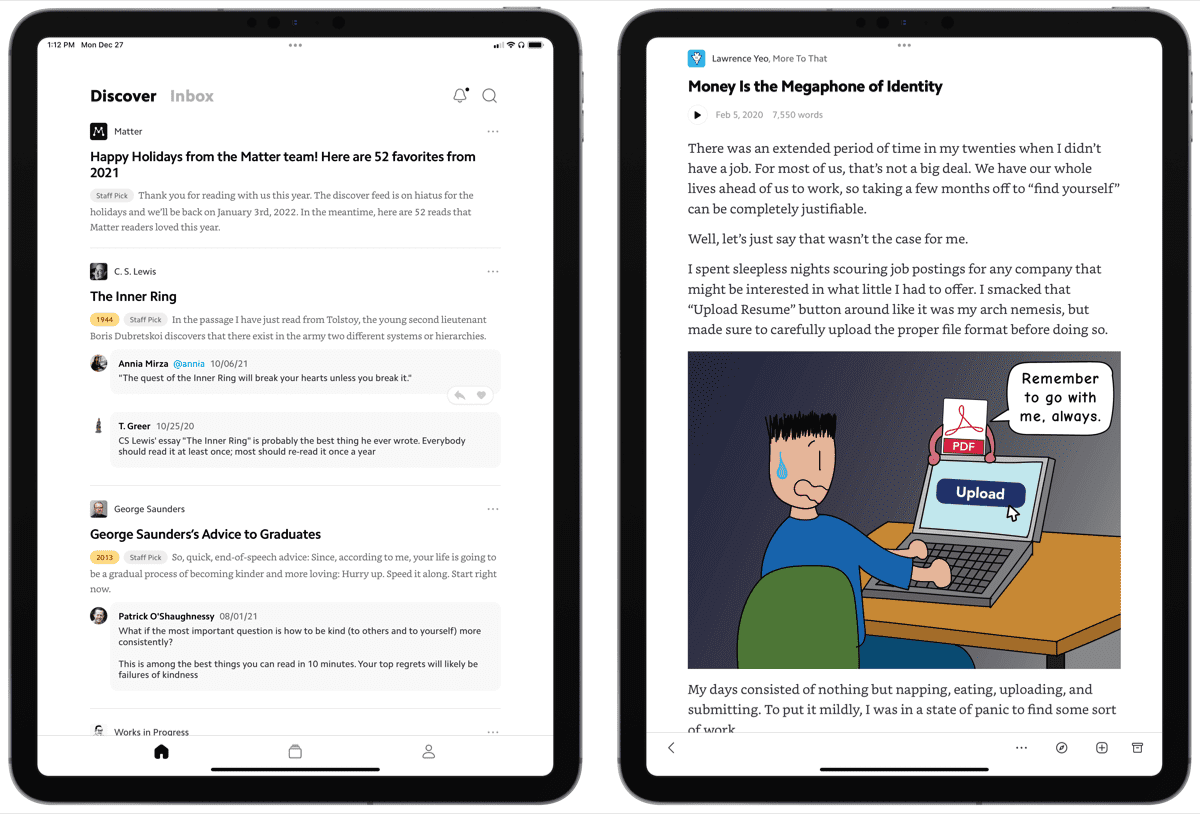 The app we're most excited about is Matter. Currently in a public beta of sorts, Matter is a read-it-later app on steroids. You can save all sorts of media to Matter, like articles, videos, podcast, Twitter threads, and more. After you've read through your media in Matter, you can highlight and send those highlights to Notion, Readwise, or Obsidian, or you can share your highlights or commentary in a small social network built right into the app. Not only an easy place to save content, Matter also makes it easy to discover great content through this small social network.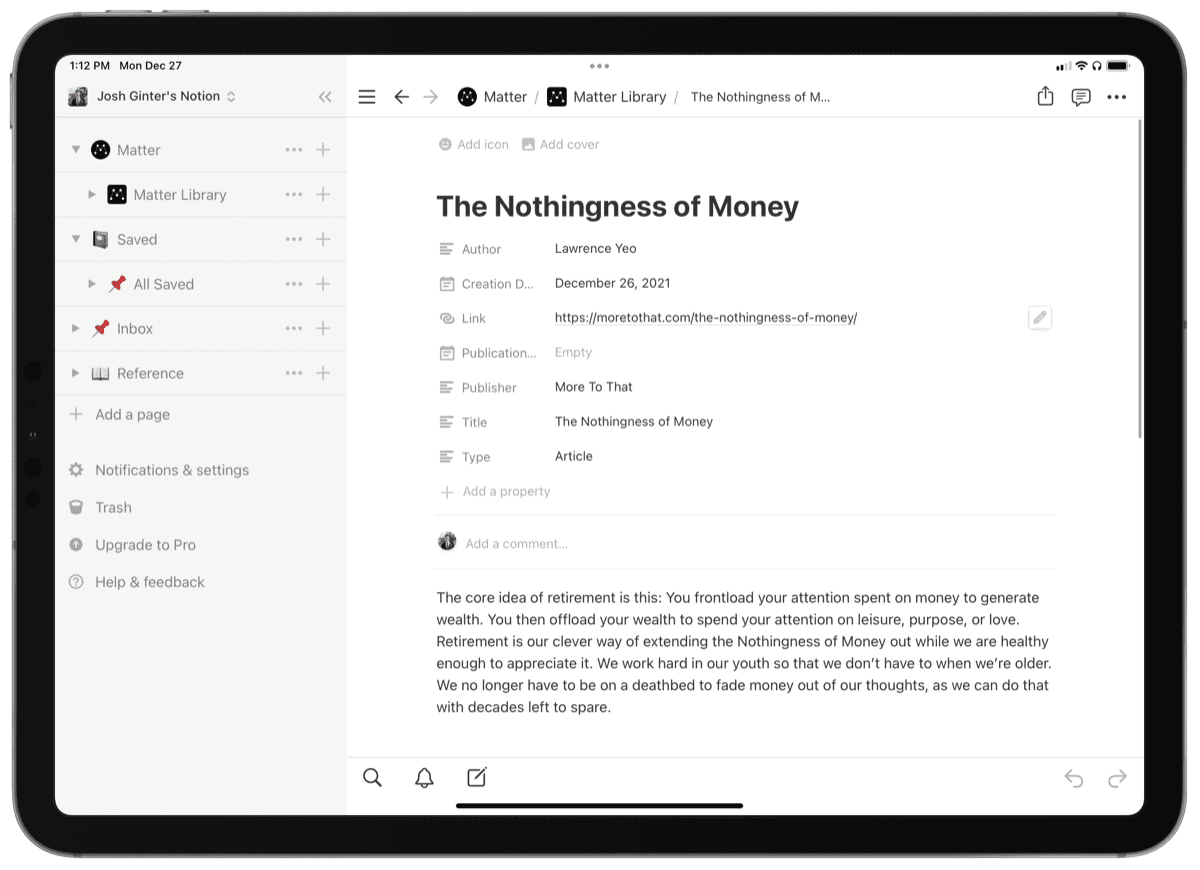 A combination of Obsidian and Notion support has us extra excited about Matter. You can save all your article highlights to either Obsidian or Notion, making quotations and hard-hitting stories extra easy for cross-referencing to your other notes. Plus, Matter is being developed at a quick pace, so we're pretty sure more integrations are coming in 2022.
As mentioned above, Matter is in a public beta of sorts right now. You can download Matter for free on the App Store and use it for free right now as well. A service of this magnitude is sure to have a subscription once the app exits public beta. We'll keep our eye out for any major pricing updates in 2022.
Pixelmator Photo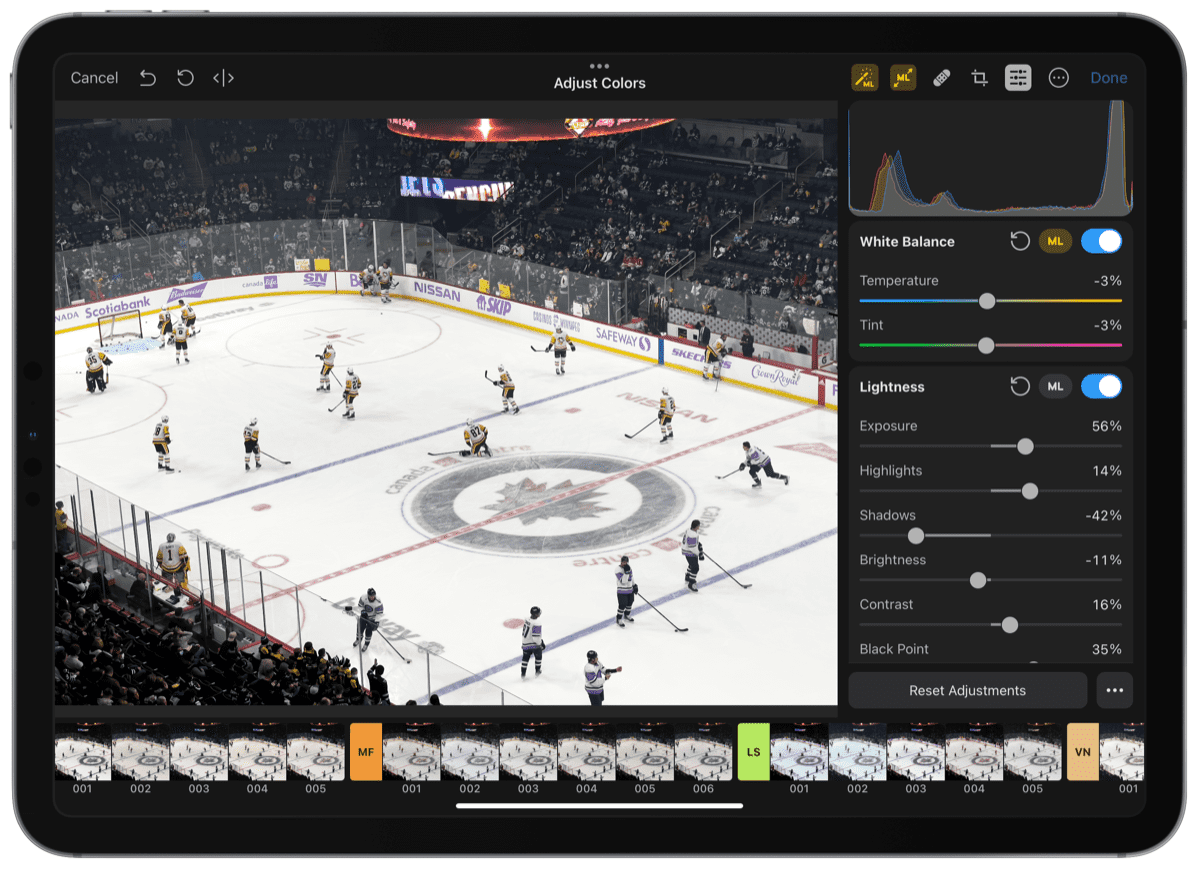 Though more than a few of the photographers on our The Sweet Setup team are die-hard Adobe Lightroom users (myself included), it's a separate photo-editing app that has caught our eye in 2021. There's no shortage of great photo-editing apps available right now (from Adobe Lightroom and Darkroom, to name but two), but the one we're most intrigued with heading into the new year is Pixelmator Photo.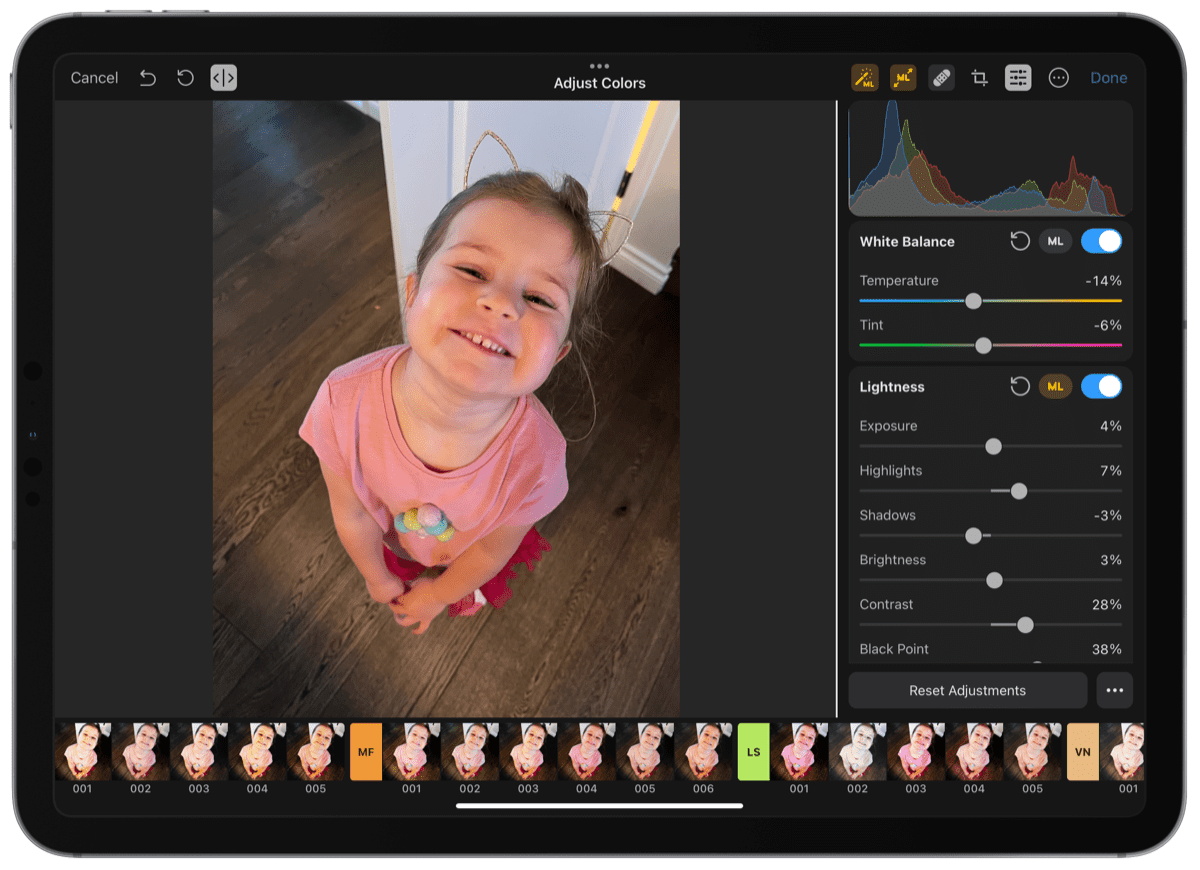 Pixelmator Photo has applied machine learning to photo editing in magnificent ways. ML Enhance, for instance, uses machine learning to apply a wide range of quick edits to your photos to speed up the edit-to-share process. ML Crop analyzes your photo and applies the best crop available. And Pixelmator Photo's Repair tool may be the best available on the iPad — just look at the example on Pixelmator Photo's marketing page.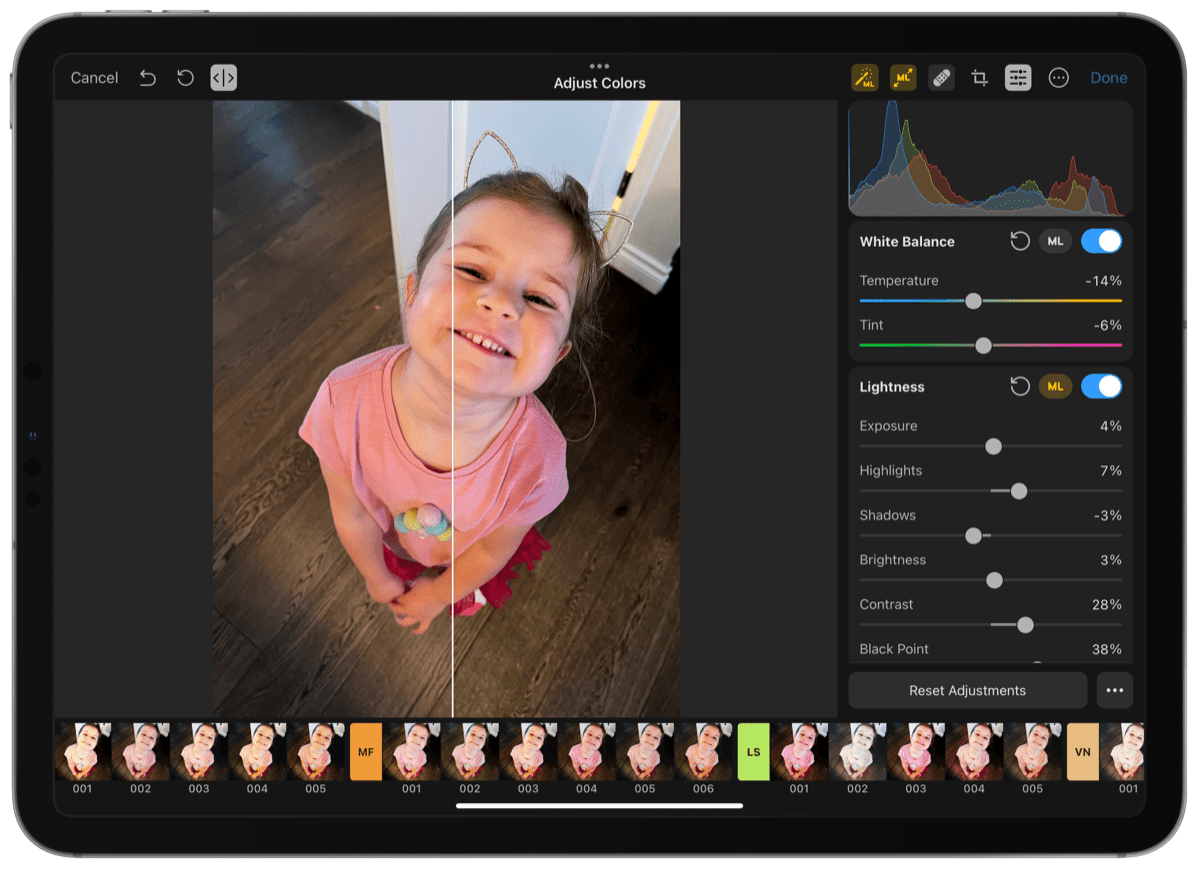 On top of all this, Pixelmator Photo may be the best Photos-replacement on the App Store. Pixelmator Photo effortlessly integrates with Photos and iPadOS's Files app, provides non-destructive editing, and edits RAW and Apple ProRAW with ease.
Oh, and it's available on iPhone now, too.
Each photo editing app on the iPhone and iPad get better each year. Pixelmator Photo has caught our attention heading into the new year.
You can download Pixelmator Photo on the App Store for an incredible $4.99. If you act quickly, you may be able to catch the 50% off limited-time discount.
Fantastical 3
When you talk to someone about a calendar app subscription, usually you get a head-scratcher when you discuss the Fantastical 3 subscription price. It took a small leap of faith to put the Fantastical 3 subscription to the test in 2021 and I have been overjoyed with everything Fantastical has to offer.
Two specific Fantastical features have put it over the top for me in 2021.
First, the ability to propose multiple event times to invitees and have them pick the best event time with a ubiquitous email is a lifesaver. Nearly all my appointments are generated in Fantastical 3 in this manner. Clients are sent a choice of two or three event times. All those event times are blocked in my calendar. Once everyone has responded, the chosen event time is automatically added to my calendar and the other proposed times are dropped off. This works well for two event participants. But it works even better when three or more participants are needed for the meeting.
Event coordination has never been so easy.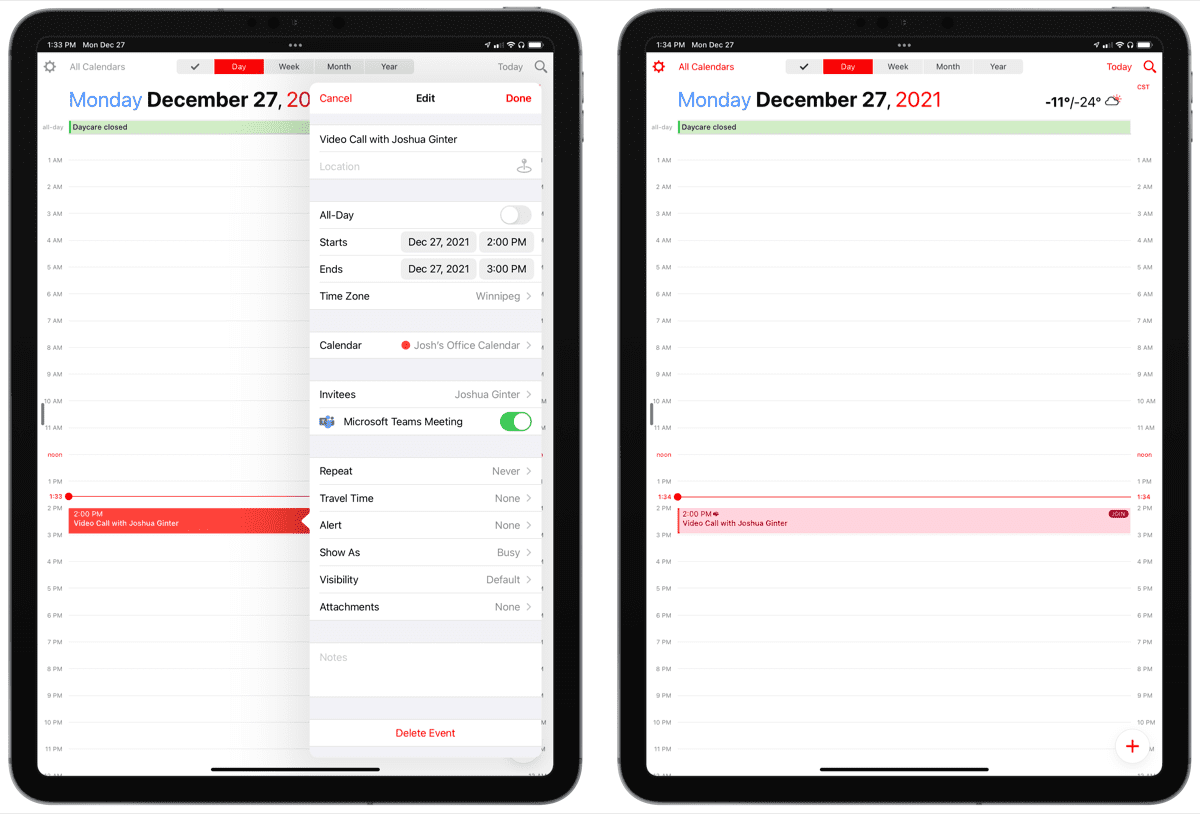 Second, Fantastical 3 has wonderful little integrations for Zoom and Microsoft Teams meetings. You can generate a Microsoft Teams meeting right in the event's metadata and the link is automatically created and sent to all recipients. Then, when the time comes to jump into that meeting, Fantastical provides the link and jumps right into Microsoft Teams or Zoom.
This little integration has made working through this pandemic at least 50 times easier.
Fantastical 3's subscription is now dubbed "Flexibits Premium" and also includes all the best features in Cardhop, Flexibits's contacts management app. Subscriptions start at $40/year (for an annual and individual subscription) and go up from there.
iPhone
Finally, iPhone. It's not that we're least excited about the iPhone heading into 2022, but the iPhone really feels like table stakes at this point. We know what we're getting each year with iterative iPhone updates, and software development seems to have reached that same sort of iterative standpoint as well.
Even still, there are some exciting apps that should be on every iPhone heading into 2022.
1Password
1Password should be the first app everyone installs on their iPhone, full stop. It is imperative to have a password manager — as our lives creep endlessly toward full-digital and as our financial lives become increasingly reliant upon our iPhones, it is essential to have a way to protect yourself online. 1Password is fundamental to this protection.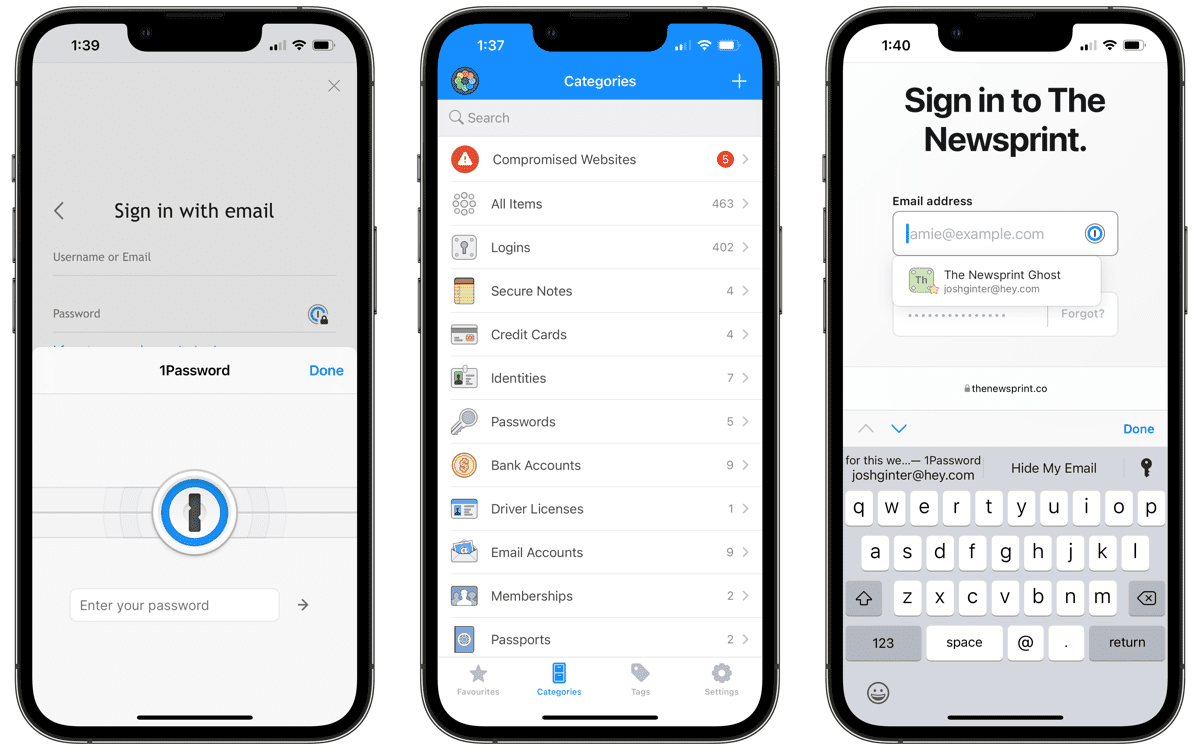 1Password has been around for quite a while, so it's hard to state this is a new app for 2022. But with 1Password 8 coming down the pipe sooner rather than later, we're excited to see where 1Password goes in 2022. Plus, it's hard to understate 1Password's 2021 — the introduction of a baked-in Safari extension on the iPhone and iPad makes it a first-class password citizen on iOS.
Again, this should be the first app you install on a new iPhone. This should be the app you rely on to generate new, cryptic passwords to protect yourself online. This should be the app you keep an eye on in 2022. We simply can't recommend this enough.
You can download 1Password for iPhone right here.
CARROT Weather
No weather app has seen as much development as CARROT Weather. The weather app with a personality larger than this universe, CARROT Weather has won numerous design awards in the past and continues to be our pick for the best weather app for iPhone.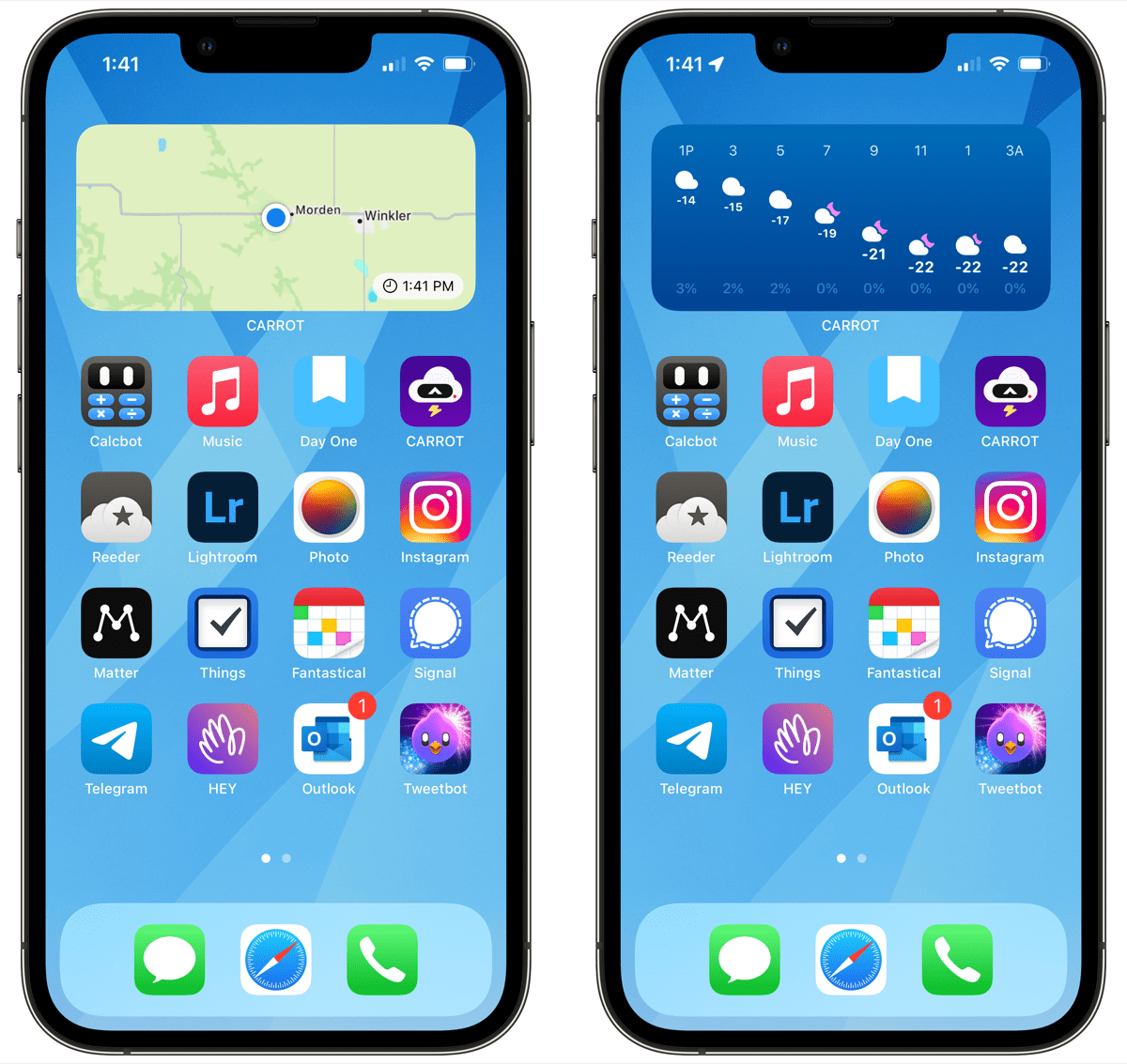 For the most part, widgets haven't stuck on my iPhone. But CARROT's widget is extra useful and extra beautiful to be looking at in a glance. If you subscribe to the Ultra Premium club, you gain access to the radar widget, providing a quick up-to-date glance at precipitation forecasts in your location. This widget alone may be worth the price of admission.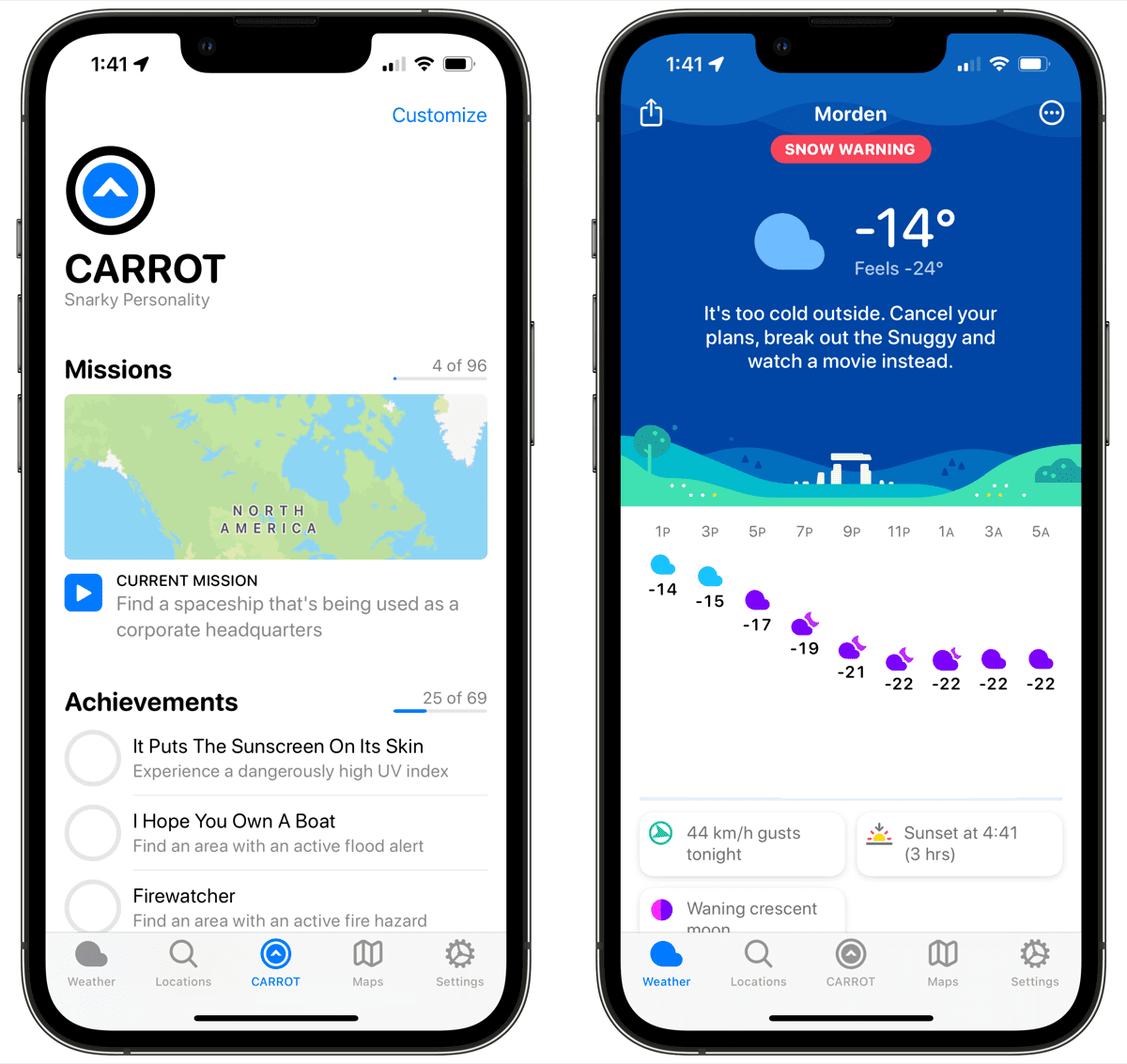 Inside the app, the entire CARROT interface can be customized. From head to toe, CARROT can be altered for your preferred weather analytics. There are some pre-made layouts to get you started, but the sky really is the limit here.
Why am I excited for CARROT Weather headed into 2022? Well, because good attention was paid to CARROT Weather on iPhone in 2021 and I am sure we can expect that same attention to be paid to the Mac app in the future. As of the time of writing, CARROT Weather on the Mac has fallen behind its iPad and iPhone counterparts. I'm excited to see where CARROT Weather goes in 2022.
You can download CARROT Weather for iPhone right here for free and pick from a variety of subscription options to fit your needs.
Halide Mark II
More and more iPhone users are looking at the iPhone as a camera with a built-in phone, rather than a phone with a built-in camera. The iPhone 13 Pro's camera system is exquisite. Combined with Apple ProRAW format and an increasing array of apps that can bring the best out of your photos, the iPhone's camera system has become more than most people need.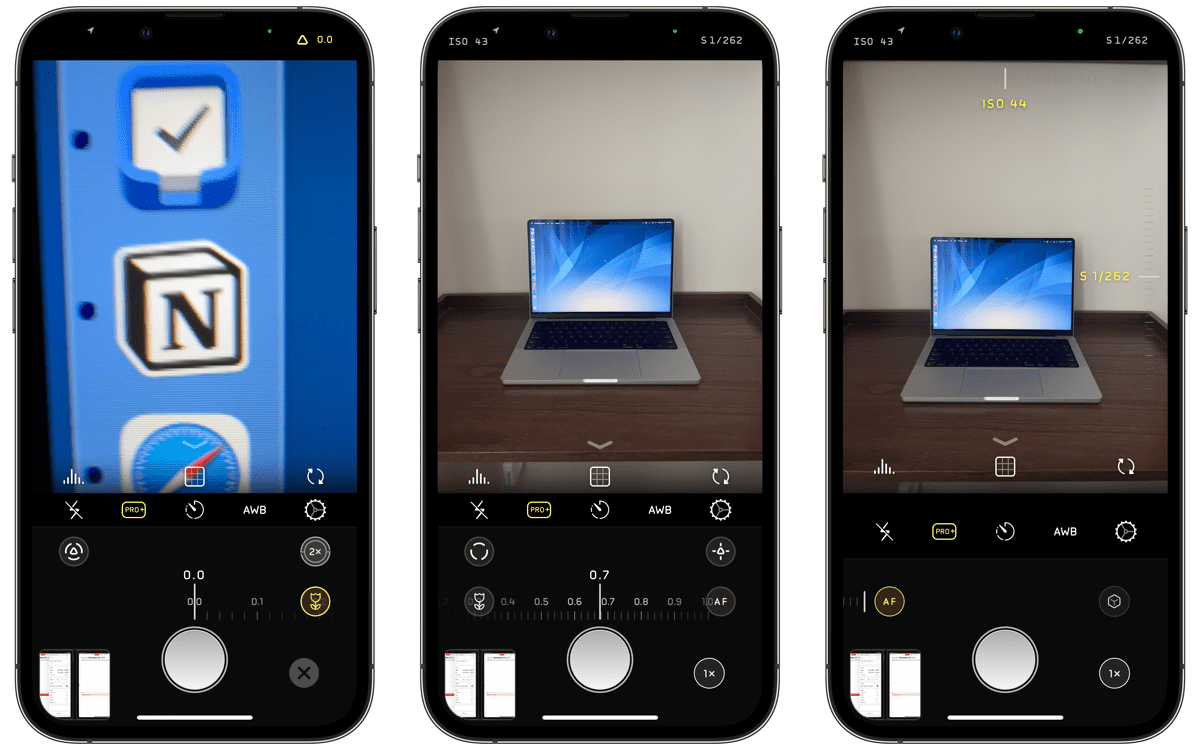 We named a few photo editing apps above for post-processing. But what about capture? Halide Mark II is the best option for getting the maximum quality out of the iPhone 13 Pro's camera system and provides the optimum amount of manual control. With a simple swipe left and right, you can jump into manual focus for top level control. A swipe up and down changes exposure. A single tap turns on manual macro mode. And in full manual mode, you can change ISO and shutter speed with two swipes in the main viewfinder.
There is a slight learning curve to Halide Mark II, for sure. The app includes a 10-day tutorial to help you discover all the various controls and features in the app. And like any photography skill, actual practice out in the wild is fundamental to learning the ins and outs of the app.
You can download Halide Mark II for iPhone right here for free. You can purchase the app outright for $50 USD, or you can subscribe for a monthly price for all major feature releases going forward. There is also an upgrade pricing for folks who purchased Halide Mark I.
---
There have been some very exciting times to be a Mac, iPhone, and iPad user. The current time may rank right near the top — Apple has positioned each device very well to entice the world's best developers to create the world's best software.
We can't wait to see where the App Store's best apps are taken in 2022.
Must-Have, Most-Used Apps for Thinkers
We spend an inordinate amount of time sorting through hundreds of apps to find the very best. Our team here at The Sweet Setup put together a short list of our must-have, most-used apps for writing, note-taking, and thinking.