Mini-Masterclass on Using Ulysses (a TSS Webinar)
October 22, 2020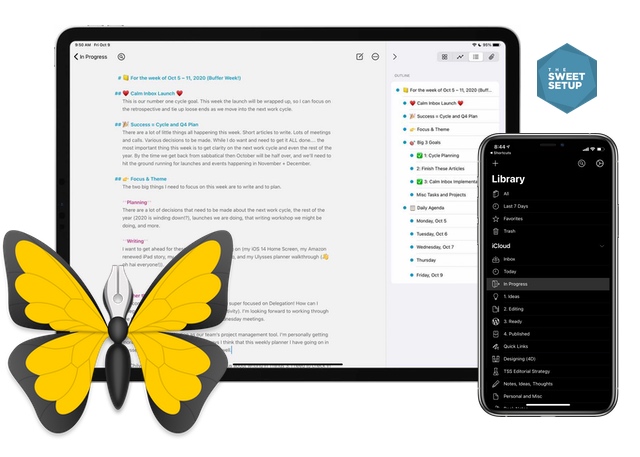 Ulysses is our pick for the best writing and notes app out there. And we want to help you get the most out of this app that we ourselves use every single day.
In this month's TSS webinar, we're going to do more of a "mini-masterclass" where you'll discover ideas and examples for better organization, faster idea capture, and even how to use Ulysses for improving your productivity.
---
At the webinar, you'll discover:
How to set up Ulysses for better organization (instead of having all your stuff in one big pile of mess).
Ways to capture your ideas, and then turn those ideas into something publishable and usable.
Experiments and hacks in productivity.
PLUS: Live Q&A about writing, note taking, coffee, etc.
UPDATE: The full replay is now available here.