Matt Hamilton's OS X and iOS setup
March 9, 2015
Every week we post a new interview with someone about what software they use on their Mac, iPhone, or iPad. We do these interviews because not only are they fun, but a glimpse into what tools someone uses and how they use those tools can spark our imagination and give us an idea or insight into how we can do things better.
New setup interviews are posted every Monday; follow us on RSS or Twitter to stay up to date.
---
Who are you and what do you do?
My name is Matt Hamilton and I am an editor based in Austin, TX. I switched over to Apple in 2007 when I got my first 24" iMac with Final Cut Express pre-installed. Before that I was editing on a constantly crashing PC, so switching to Apple and learning Final Cut was a no brainer. My brother and I are a directing duo and just finished our first feature-length film titled Wild In The Streets. The movie just premiered at the Lone Star film festival in November and should be online soon. Before that, we filmed a short film in Los Angeles with some old cast members of the Saved By The Bell TV show. The short was called Saved By The Belding and re-created a famous episode with the Belding brothers. Not to sound to fanboy, but from using our iMacs for editing or iPhones/iPads to keep us organized, using everything Apple has really saved us a lot of time since "it just works".
What is your current setup?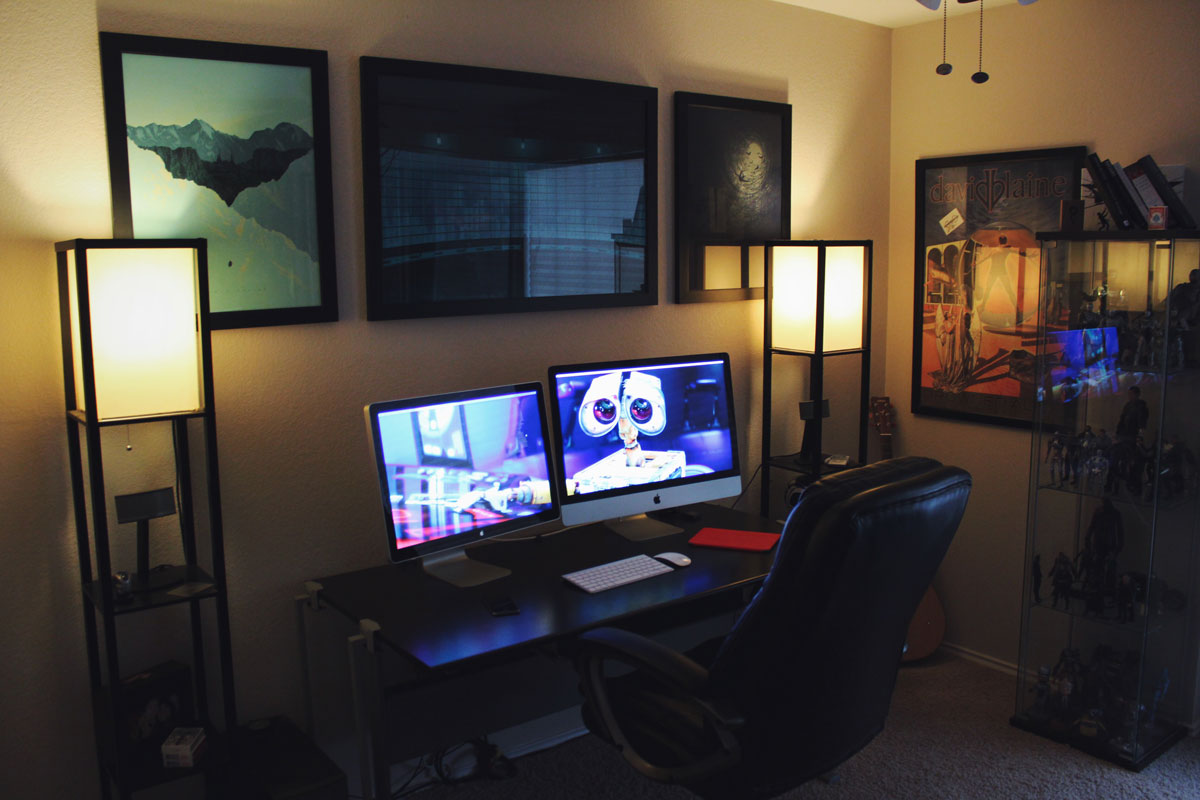 My current setup is a late 2012 27" iMac. It has a 3.4 Ghz Intel Core i7 processor and a 3 TB Fusion drive. Since I work in media, having the larger hard drive helps even though I have multiple external hard drives. I always keep high-res exports on my internal drive while keeping all my raw files on the external drives. I currently only have 8 GB of RAM but plan to upgrade that soon. I also use a refurbished 24" Cinema Display for playback. It's been great, but currently has some bleed-through problems on the right side of the screen that I hope won't get worse.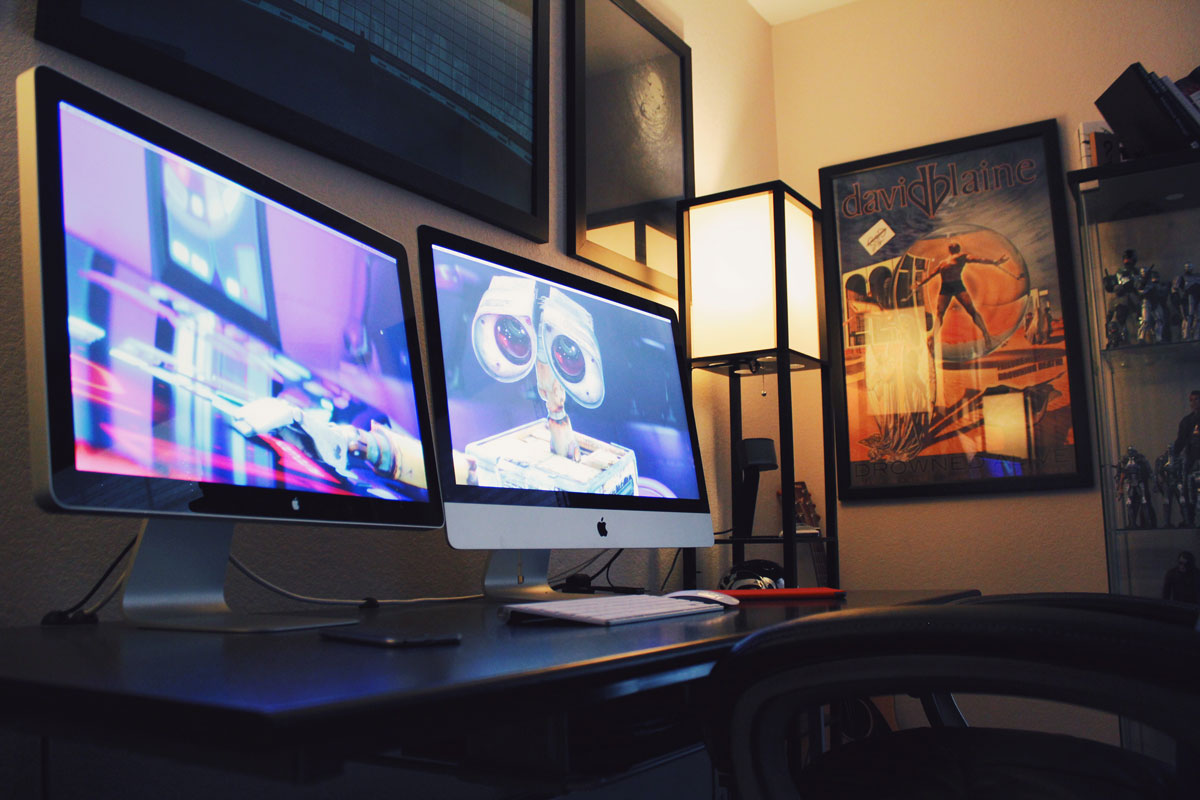 I also use a 64 GB Space Grey iPhone 6 which is like an extension of my right hand. I've had every iPhone since the 3G and use it for everything.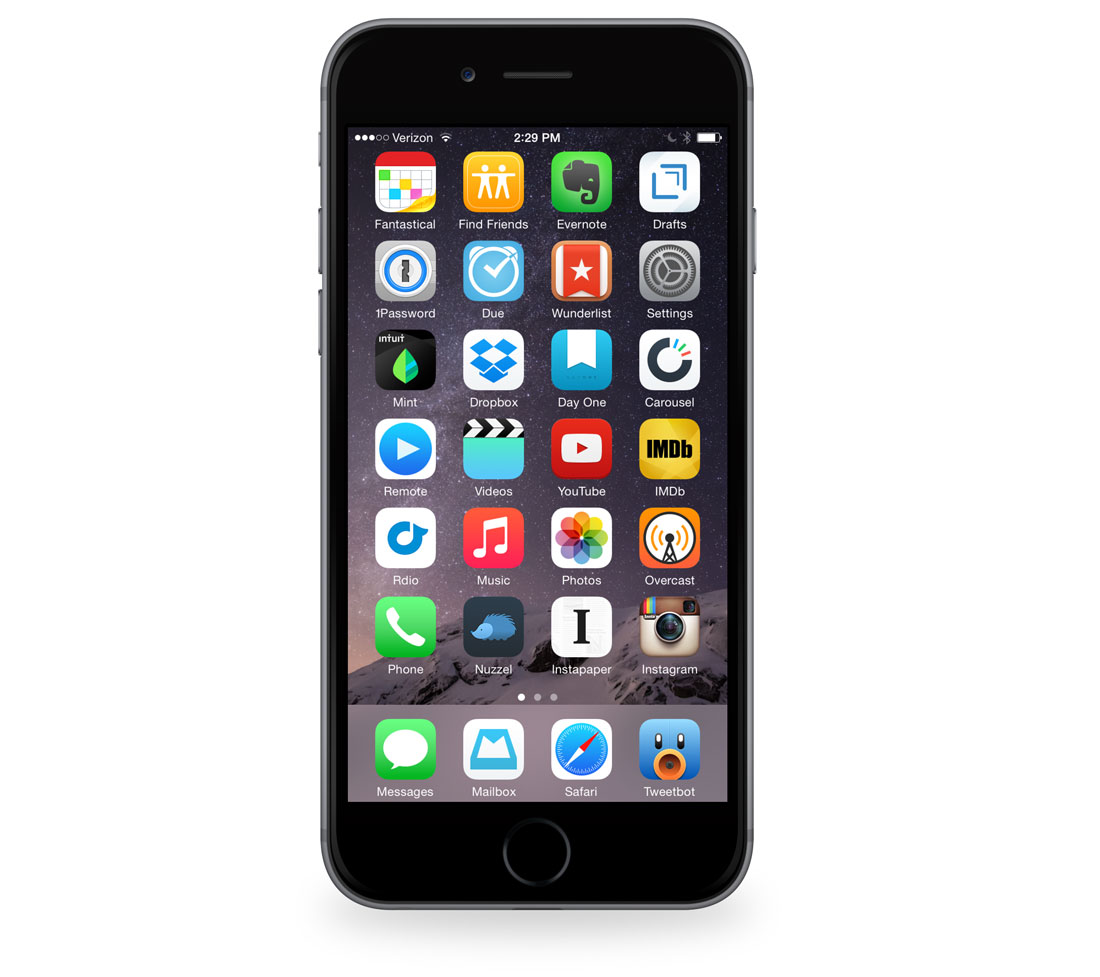 My wife and I have our house connected with Nest, Hue, Belkin, and Dropcam so our iPhones act as a central remote for controlling everything. I also use the iPhone camera daily for the past 1,461 days and counting. Since June 2010, I've taken a photo every day. I meant to only do it for a year, but couldn't make myself stop after finishing the first year. Even if the photos I've taken that day aren't great, it still gives me an idea of what I did that day which is always fun to look back on. Since my wife and I are expecting our first son in March, I don't see myself stopping anytime soon.
My 32 GB Verizon iPad Air is never far from me and is something I use daily for keeping up-to-date and organized.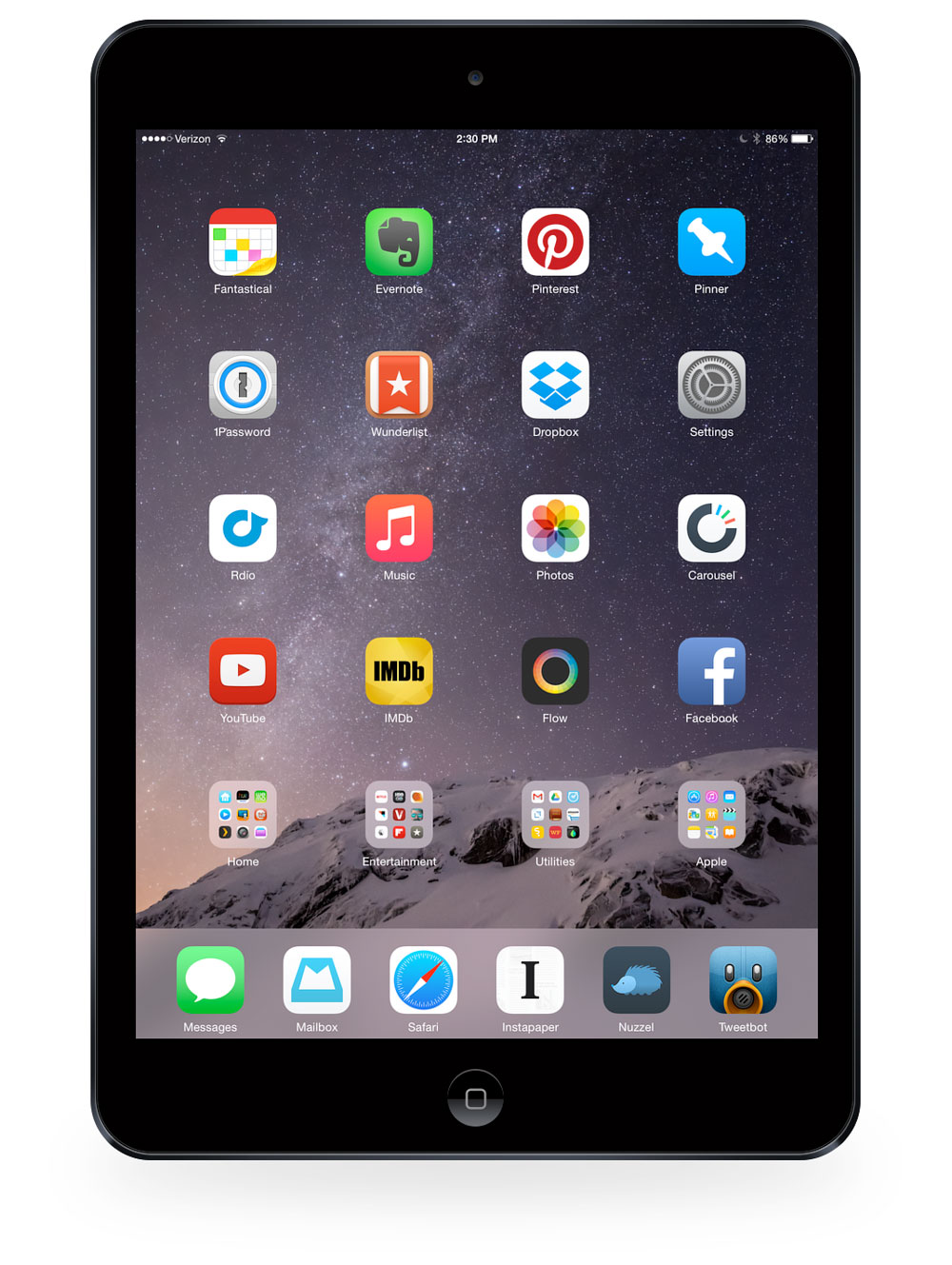 I use my iPad as my laptop whenever I travel, which has been great. Spending the extra money for a cellular version is something I never regret. Now I never have to worry about slow hotel WiFi. It's usually worth it for me to stay up-to-date with the iPhone/iPad releases since I use them daily.
What software do you use and for what do you use it?
Alfred: I had always had Alfred installed, but it wasn't until a couple months ago that I really started using it. I was helping on a movie, which means long days but a lot of down-time. I used this time to learn about the different extensions and shortcuts you can create. I set up the hot keys command as command-spacebar so I wouldn't have to re-learn the Spotlight keyboard shortcut and it's been great ever since.
Wunderlist: Since 2011, I always used Apple Reminders, but recently gave Wunderlist a try. So far, it's been great. I use it for reminders, grocery lists, tracking what movies I've seen this year, and what I want to see eventually. I'm sure there are better todo apps out there, but for me right now this is the best.
Tweetbot: I always have Tweetbot opened the corner of my monitor keeping me up-to-date throughout the day. I use Twitter as a way to keep up with all the latest stories throughout the day and Reeder for reading my RSS at the end of the day.
Mailbox: I signed up for this app the first day I could and it's been in my dock ever since. I'm currently using the Mac beta and love the send to desktop/mobile feature.
1Password: I was skeptical of using this at first, but now I can't imagine not using it.
Multi Monitor Wallpaper: Since I always have multiple monitors, this is a fun app I found that helps create dual monitor wallpaper. Simple to use and works great.
Find Friends: This works great especially in larger cities with traffic. I've also used the 24-hour feature for friends/family visiting from out of town to help with directions.
Backblaze: After hearing about this for a while, I finally took the plunge and can't believe I didn't sooner. It's great knowing everything on my iMac is backed up in a remote location and can be restored anywhere. The only downside for me was the time it took for the initial backup. This was due to having a large internal hard drive and average upload speed. Now when I go out of town I never have to worry about my data or time machine backups.
Carousel: Since I keep all my photos in Dropbox as a backup, this app has been great. I really like the new Flashback feature that was just added. I still miss Everpix, but this app is handy since I use Dropbox as a photo backup anyways.
How would your ideal setup look and function?
Hopefully it will be a while before I upgrade my iMac, but when I do it will definitely be a Retina iMac. I briefly played around with one a couple weeks ago at the Apple store and was blown away. I hope by this time the Thunderbolt displays see an upgrade to Retina also.
---
There are more Sweet Setup interviews right here.