Mark Jordan's Mac and iOS setup
January 23, 2017
Every week we post a new interview with someone about what software they use on their Mac, iPhone, or iPad. We do these interviews because not only are they fun, but a glimpse into what tools someone uses and how they use those tools can spark our imagination and give us an idea or insight into how we can do things better.
New setup interviews are posted every Monday; follow us on RSS or Twitter to stay up to date.
---
Who are you and what do you do?
My name is Mark Jordan. I am an IT Engineer, and I run an IT firm in Manchester, UK.
What is your current setup?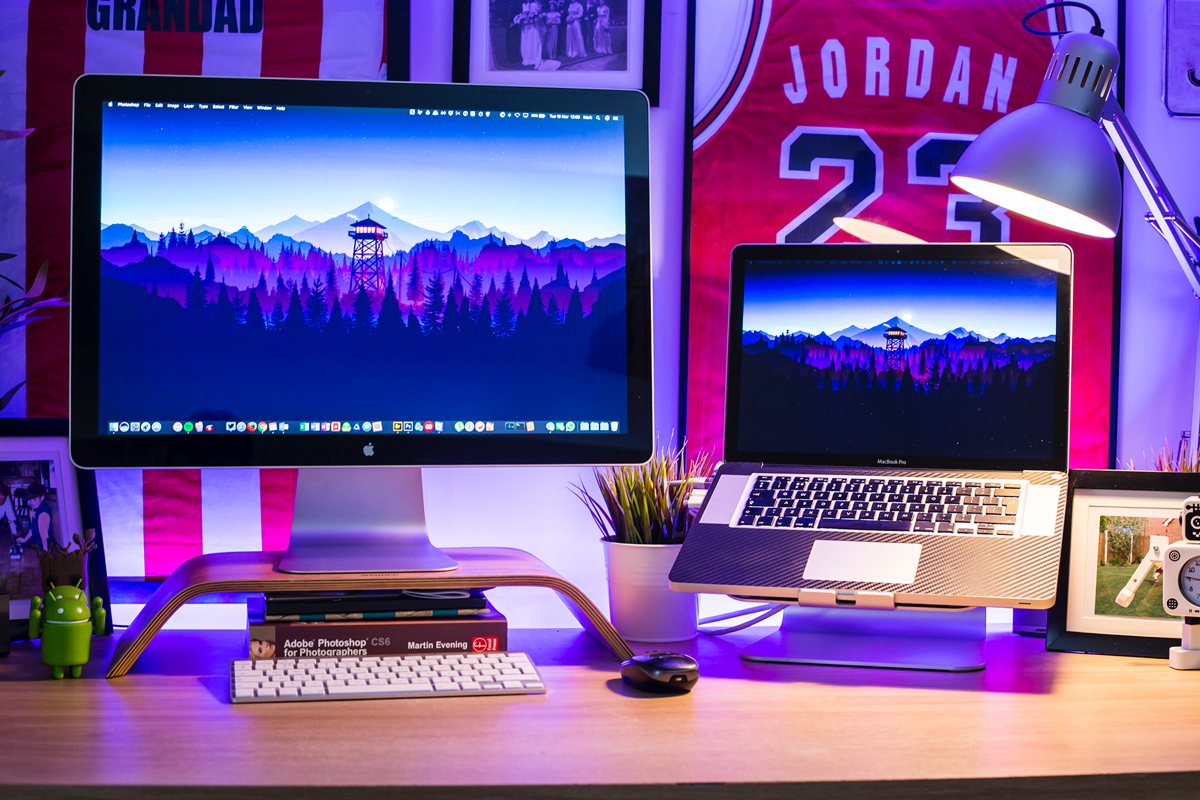 My current setup is a 2011 15" MacBook Pro (8GB RAM 256GB SSD) connected to a 24" Cinema Screen. I also have a 13" MacBook Pro, a 2015 Mac mini as a workshop computer, an iPad Mini Retina, and an iPhone 6s Plus.
You can find Mark's wallpaper here.
What software do you use and for what do you use it?
I mainly use Chrome for browsing as I like the bookmark sharing, Outlook for email, and the default calendar and contacts apps. I also use Photoshop CS6 for my photography in my spare time. As a side note, I use Day One for my journal (based on a review from this site!) and Slack for my business client support.
How would your ideal setup look and function?
I am pretty happy with how things are currently. I would like an utrawide monitor at some point, and would also like to replace my aging 15" MacBook Pro.
---
What iPhone do you have?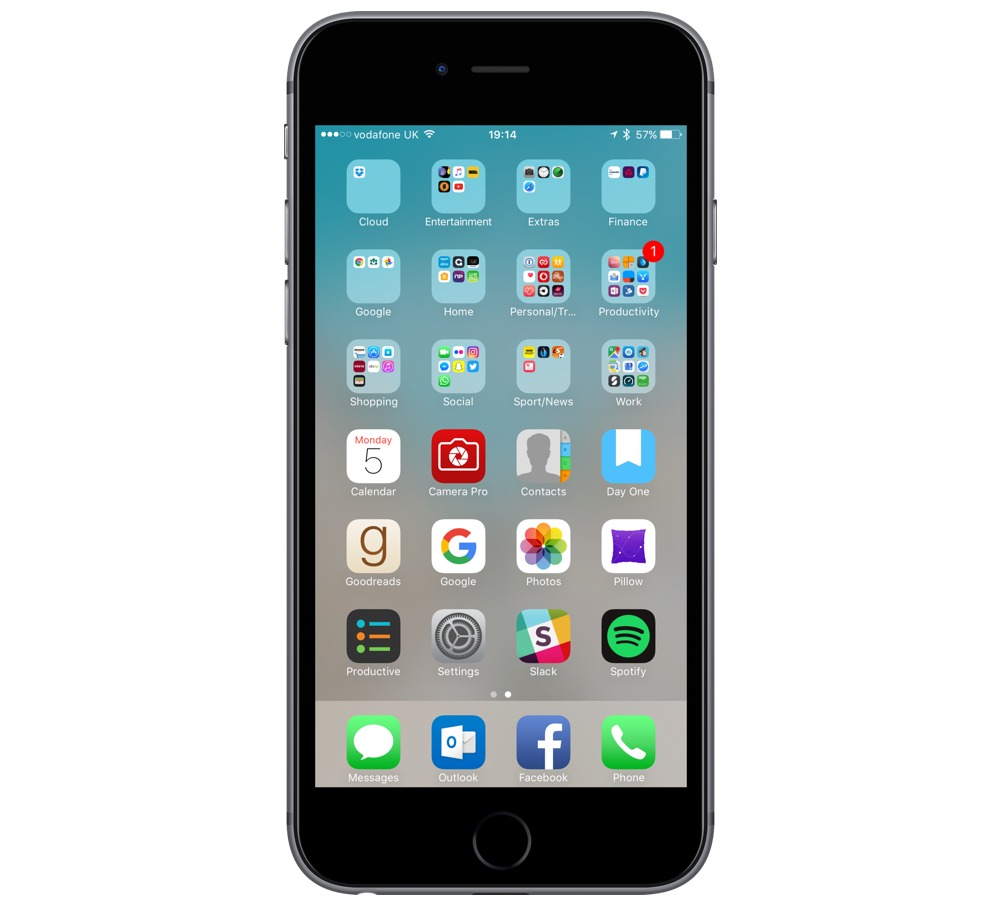 I currently use an iPhone 6s Plus 16GB in Space Gray.
Where can we find your wallpaper online?
It's an image I took and then blurred using the Blur app.
What apps do you use the most, and why?
Instagram, Facebook, and Outlook. Mainly for keeping up with my social commitments and replying to emails. I also use Pillow a lot for keeping track of my sleeping habits and quality.
Which app could you not live without?
It would have to be my Outlook because I like the way it works.
---
Which iPad do you have?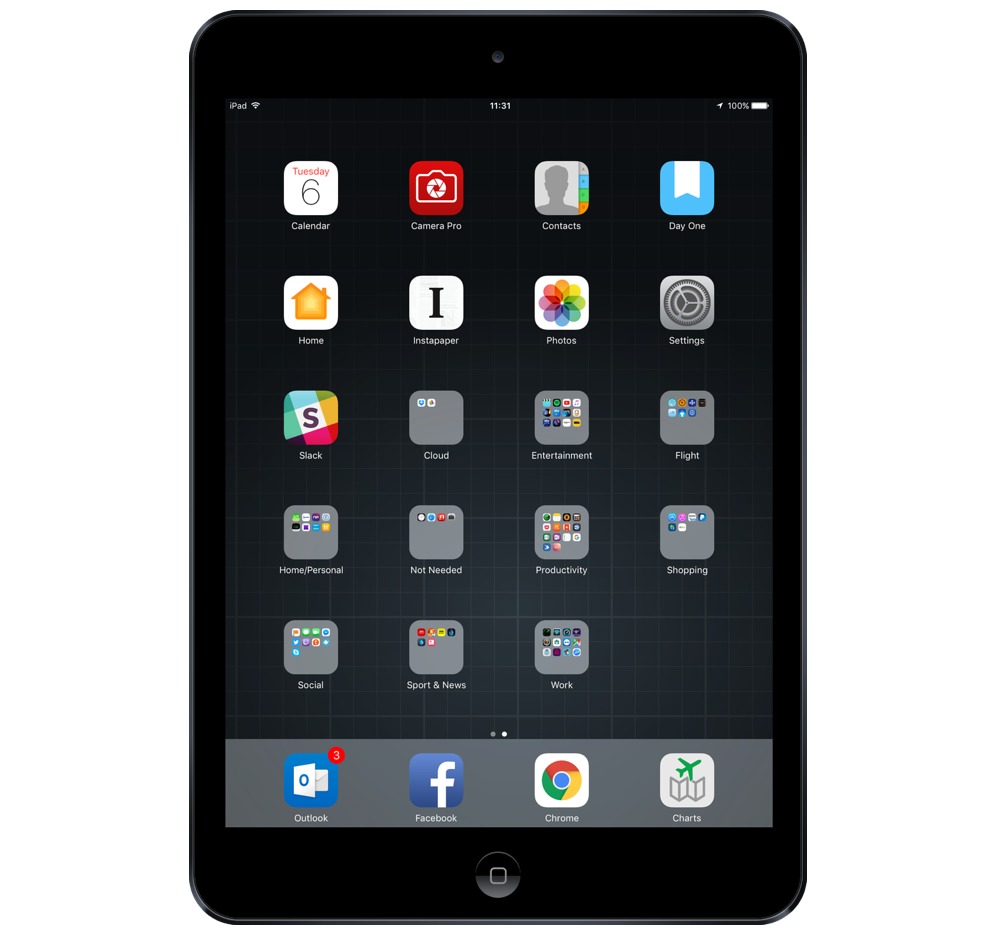 I currently use a 32GB iPad Mini Retina.
Where can we find your wallpaper online?
I think it's from Poolga.
How are you using your iPad on a daily basis?
I don't use it as much as I used to, but I mainly use it for a spot of reading before bed on the Kindle app.
What apps do you use the most, and why?
YouTube. I like to watch Casey Neistat and others.
Which app could you not live without?
YouTube again, I guess!
---
There are more Sweet Setup interviews right here.
Want to share your setup? We'd love to hear from you. Just fill out this form with some basic information and we'll be in touch.
---
Free Productivity Guide: Download our simple guide to productivity to help you improve your workflows and be more focused with your time and attention. Get it here.