Loren Stephens' Mac and iPhone setup
October 3, 2016
Every week we post a new interview with someone about what software they use on their Mac, iPhone, or iPad. We do these interviews because not only are they fun, but a glimpse into what tools someone uses and how they use those tools can spark our imagination and give us an idea or insight into how we can do things better.
New setup interviews are posted every Monday; follow us on RSS or Twitter to stay up to date.
---
Who are you and what do you do?
My name is Loren Stephens, and I'm a Senior Account Executive for a commercial equipment finance company in Orange County, California.
What is your current setup?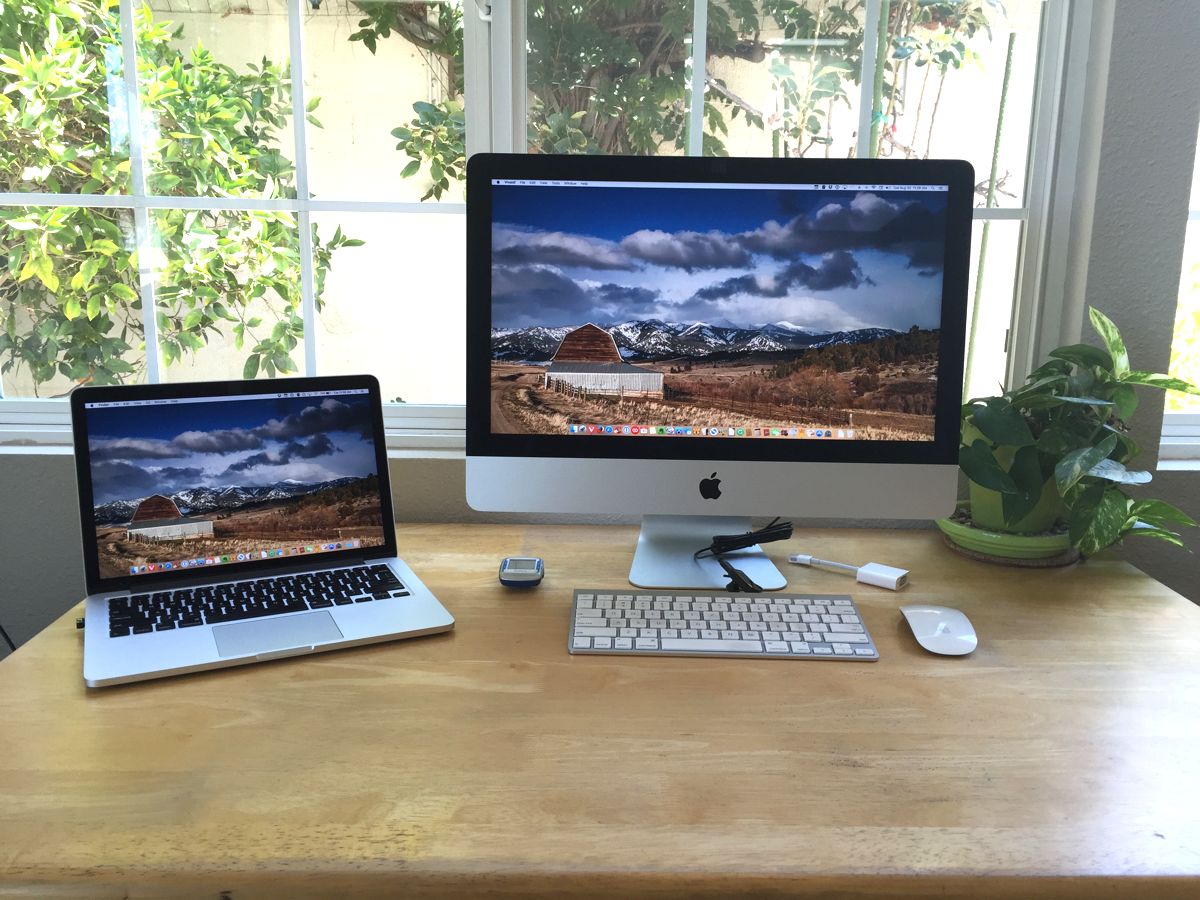 I have two Macs. My iMac is a 21.5" late-2013 model and my MacBook Pro is a Retina 13" early-2015 model. I work from home, so my iMac is my primary work machine.
Where can we find your OS X wallpaper?
I saw this wallpaper in Brian Baggett's Mac Sweet Setup story and liked it a lot. You can find it here.
What software do you use and for what do you use it?
Vivaldi Browser — I just recently started using Vivaldi. Previously I had been using Firefox. I use the browser for almost all my work. For contact management, I use Zoho CRM, and for communication our company uses Office 365. I use my iPhone with a Jabra headset for all phone calls. I also access my personal email in the browser using Fastmail.
Fantastical 2 — to keep track of both personal and work events and reminders.
Dropbox — to keep all my files, both personal and work.
1Password — for all my password management needs.
ReadKit — for RSS reading integrated with Instapaper and Pocket.
Tweetbot — for following my Twitter feeds.
Ulysses — for writing.
TextWrangler — for plain text writing.
nvALT — for taking notes using Simplenote sync.
f.lux — to protect my eyes.
How would your ideal setup look and function?
I can't really think of anything I would change. My iMac and MacBook Pro are both running parallel software setups.
---
What iPhone do you have?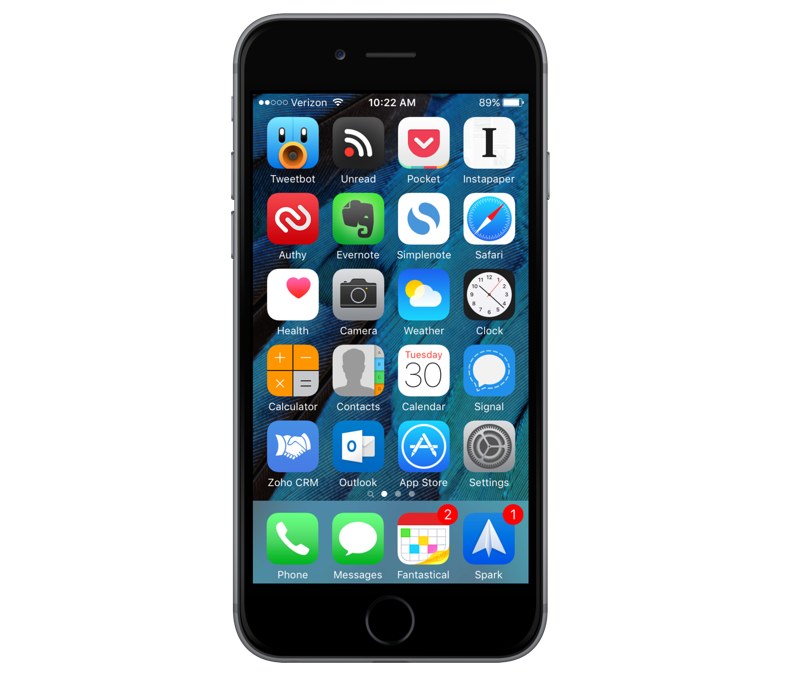 I use an iPhone 6s in Space Gray.
What apps do you use the most, and why?
Spark — for personal email. I like being able to snooze emails.
Outlook — for work email. It ties in perfectly with Office 365.
Fantastical 2 — to keep track of both personal and work events and reminders.
Tweetbot — for following my Twitter feeds.
Unread — for scanning through my RSS feeds and saving to either Pocket or Instapaper for reading later.
Authy — for 2FA codes.
Simplenote — for note-taking and sync with nvALT on the Mac.
Messages — for communication with family and friends using iPhone.
Signal — for communication with family and friends who use Android.
Zoho CRM — for work.
Strava — for recording and tracking all my cycling activities.
Which app could you not live without?
That's are hard one. All my apps are important to my daily life. I would probably have to pick Authy and Fantastical.
---
There are more Sweet Setup interviews right here.
Want to share your setup? We'd love to hear from you. Just fill out this form with some basic information and we'll be in touch.
---
Free Productivity Guide: Download our simple guide to productivity to help you improve your workflows and be more focused with your time and attention. Get it here.