Learn Ulysses: Here It Is
August 29, 2017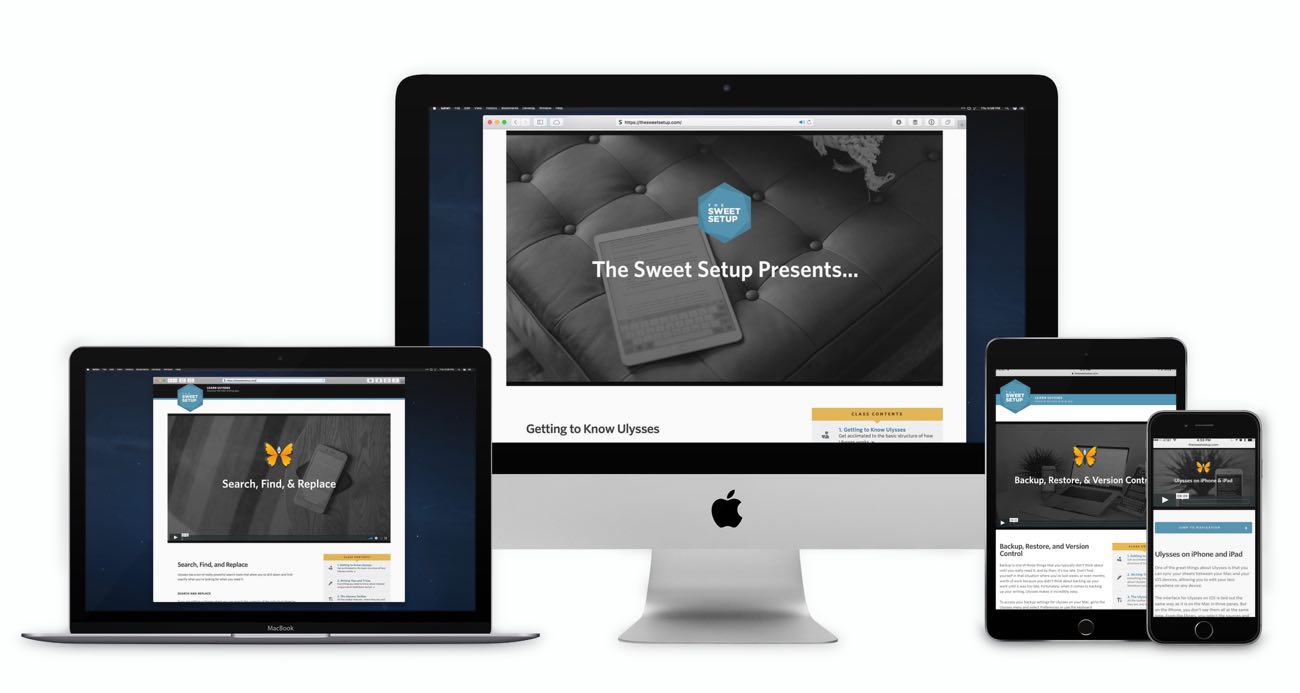 Our brand-new course, Learn Ulysses, is now available. It sells for just $29. But right now to celebrate the launch week, you can get it for $23.
Here's what a few folks are saying:
"This is so good! There is tons of useful information in bite size chucks, and I learned so much about how powerful Ulysses really is. After the first video I had to open Ulysses so I could pause the videos and check out what I just learned myself!" — Veronica Domeier, Illustrator and freelance writer
---
"This series is a brilliant introduction to my favorite writing app, its core fundamentals, and more powerful advantages over other apps. I wish this had existed when I found Ulysses." — David Chartier, content strategist and writer
---
The Learn Ulysses course is for anyone who wants to take full advantage of this app in order to get on top of things and be more productive.
You deserve to be free to focus on your ideas, your writing, your notes, and your research. That's why I use Ulysses, and that's why I want to help you learn Ulysses and discover everything it's capable of doing. Find out more right here.
Click here to learn more about the course. Or, if you're ready to get instant access right now, just click the button below. You'll get instant access to everything in the course right away.